Linking together 17 national parks, from the Chilean Lake District down through Patagonia to Cape Horn, Chile's Route of Parks might just be the ultimate journey for explorers and lovers of the great outdoors.
Weaving through temperate rainforests, high mountains, rewilded grasslands and remote icefields, this conservation project encompasses some 11.5 million hectares of land now permanently protected for the benefit of visitors, locals and the wildlife alike.
Days here are spent walking and driving through scenery as diverse as it is beautiful, whilst the evenings are spent in lodges where the welcome is warm, the food delicious and the views spectacular.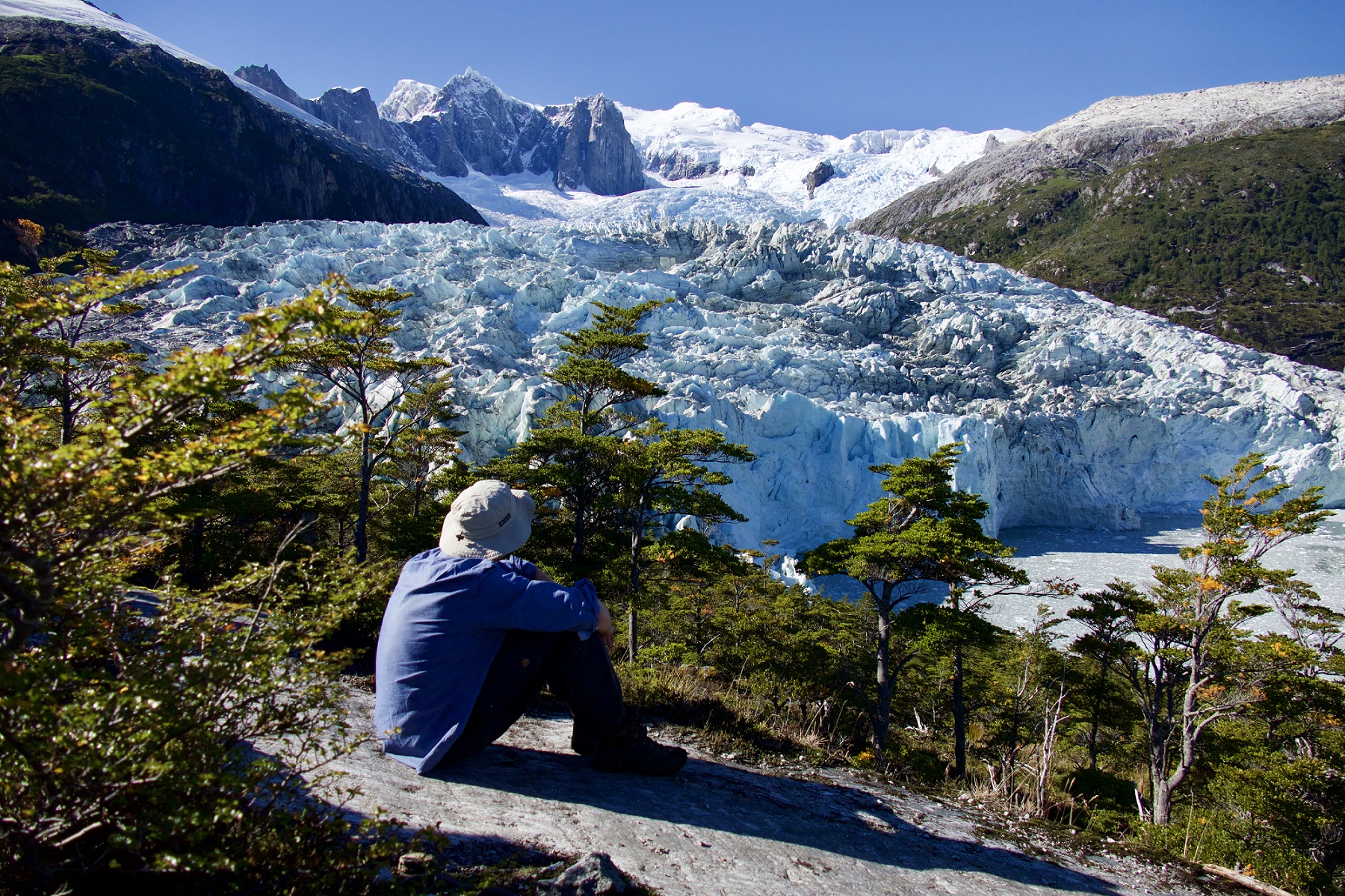 Admiring the Pia Glacier in Chile
What is Chile's Route of Parks project and what makes it so exceptional?
The Route of Parks is a project dedicated to development through conservation tourism. It threads its way through Chilean Patagonia, from the Lake District in the north, all the way to Cape Horn at the end of the continent. Over its 2,800km length it connects more than 60 communities and 17 national parks which, between them, protect over 11.5 million hectares.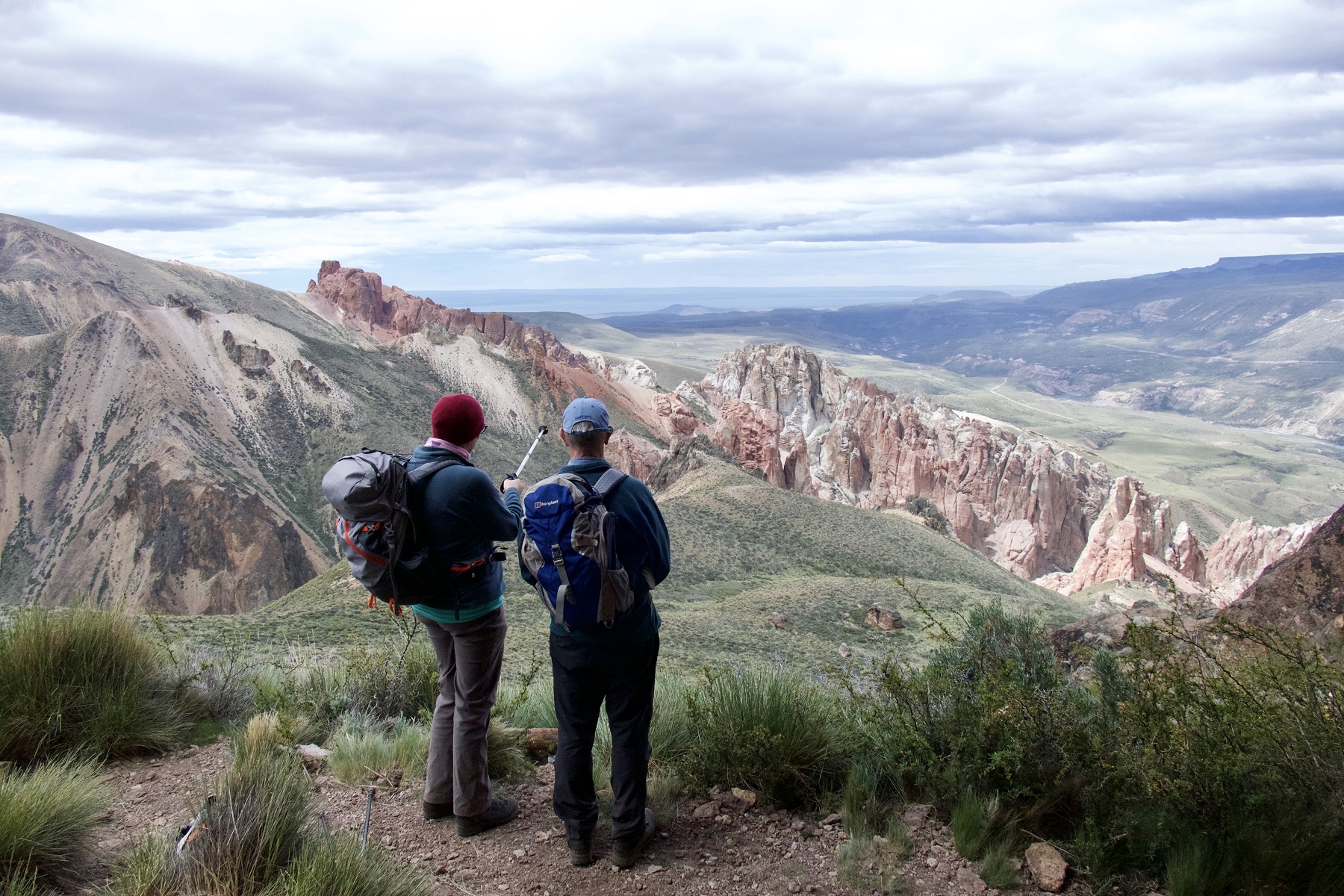 Looking across Valle Lunar Jeinimeini
For me, what still makes this part of the world so special is the same thing I fell in love with 25 years ago: a combination of incredible scenery and warm hospitality. The chance to get out into these precious national parks by day and then retreat to a lovely small lodge in the evening is a rare treat – whether it's an evening with Pato and Rosario in the heart of a rainforest or a night on board Noel's boat anchored next to a glacier few will ever see.
It's not scientifically proven but I believe pisco sours taste better over ice freshly hooked out of the water and coffee tastes better looking out over a fjord. These are just a couple of the things that we love to share and make the area truly remarkable.
How it the project helping local communities and wildlife?
The project enshrines a quarter of a century of conservation work by former CEO of Patagonia, inc Kristine Tompkins and her late husband Douglas Tompkins, which culminated in one of the biggest private land donations in history for the creation of national parks.
These areas, along with those added by the Chilean government, are now permanently protected for the benefit of all, for us visitors, for the local people, for the wildlife and for the planet.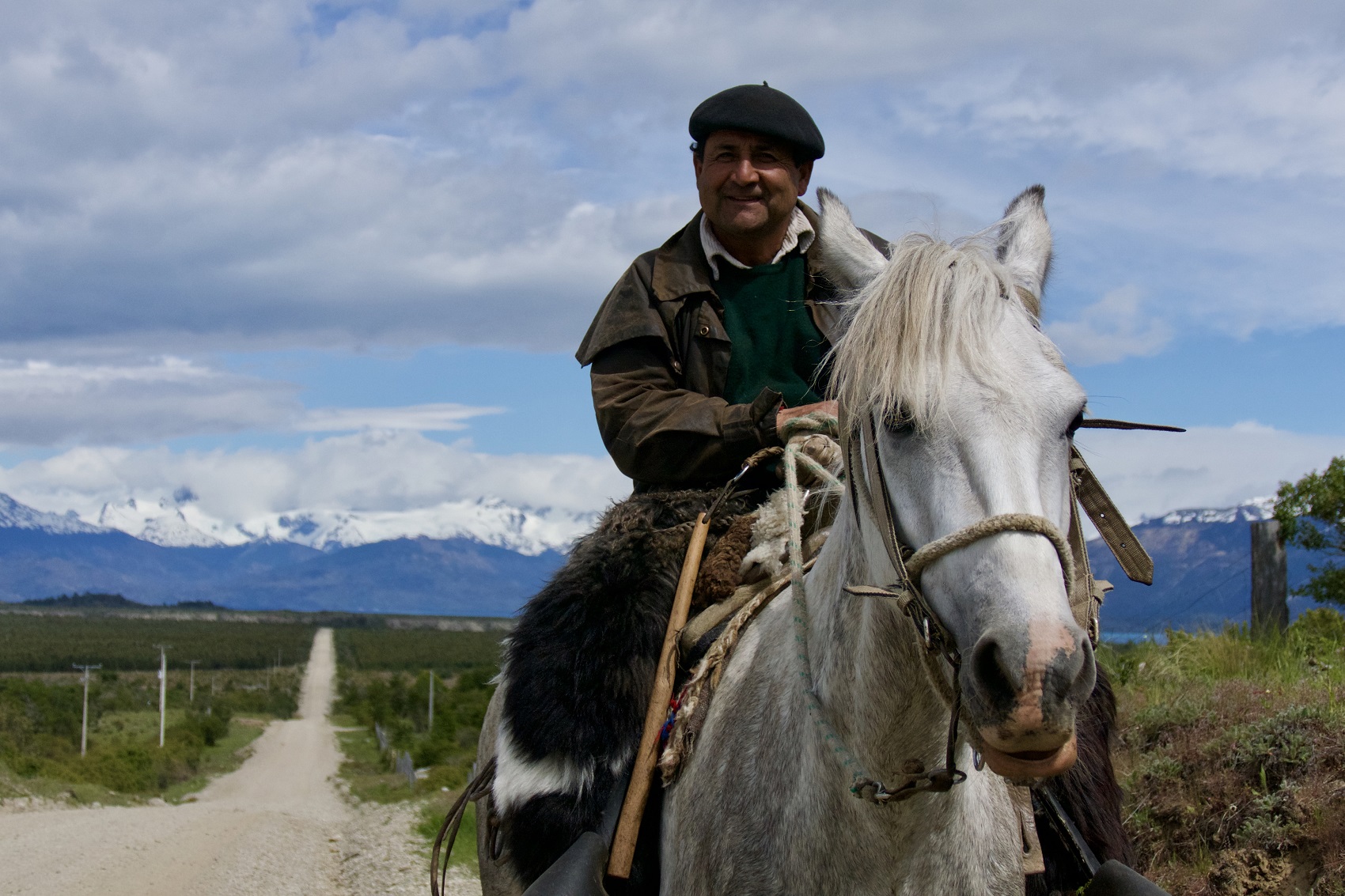 A gaucho rides along the shores of Lago General Carrera
According to National Geographic, the land along Chile's Route of Parks is one of the most efficient places in South America to capture carbon, surpassing even the Amazon.
And if you visit these areas, your money will go directly into these remote communities via local guides, small hotels and restaurants and you will directly contribute to the protection and preservation of the natural habitats of wildlife such as the puma, guanacos and huemul deer.
Why is now (or the year 2020 in general) the time to visit?
We've been tailoring travel in this part of the world for two decades and it has always been a wonderful place to visit but it wasn't easy. Though the Route of Parks project is new – we hosted the European launch in September 2019 – it is dedicated to making the area more accessible in the long-term.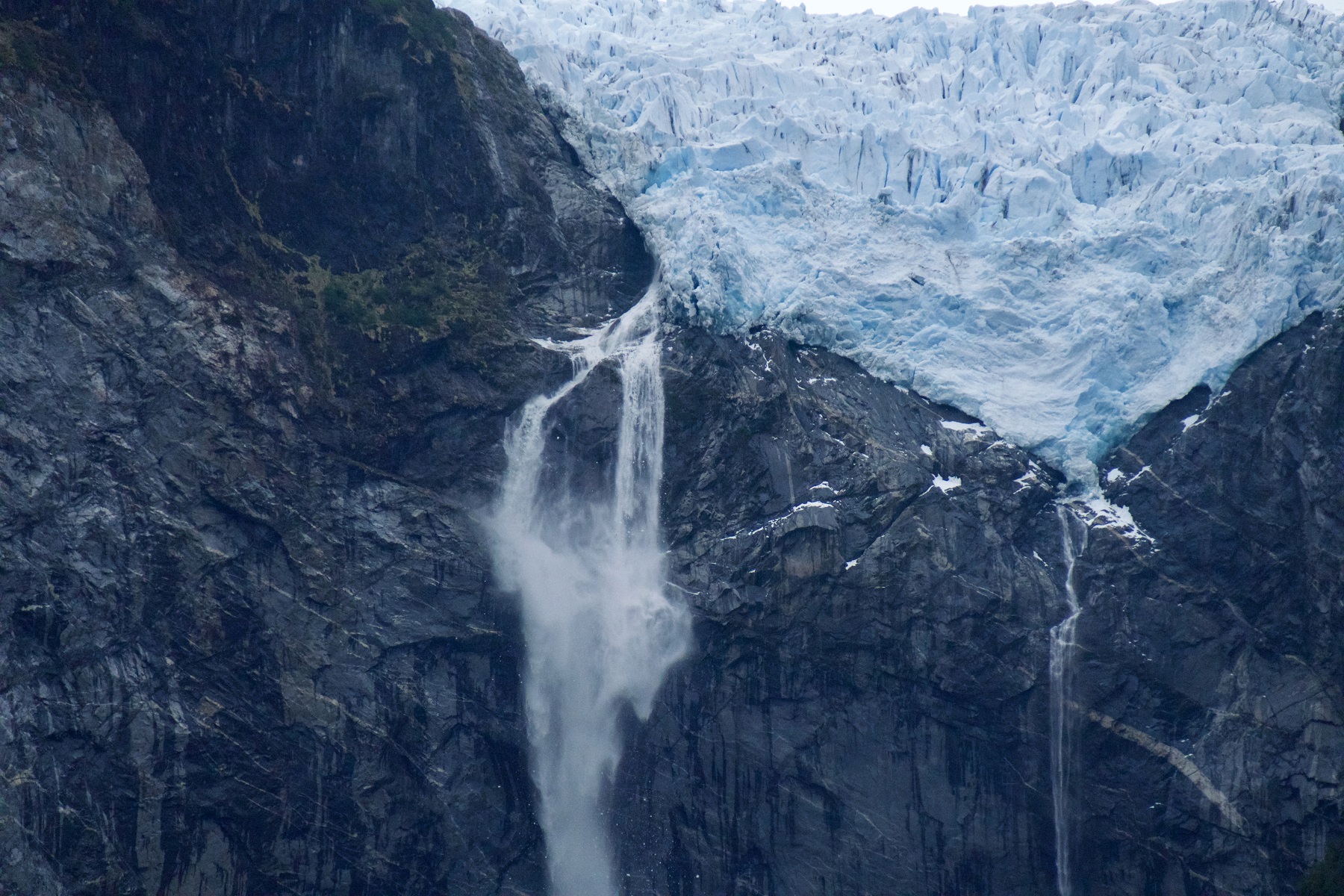 The hanging glacier of Queulat
We are fully committed to sharing the Route of Parks in a responsible way, consistent with preservation for generations to come. That's why 2020 is the time to visit Patagonia – not only wil you enjoy an incredible holiday, but your presence will benefit the locals community directly.
What are your own highlights of the RoP?
I first hitchhiked this route back in 1995 so there's a few years of accumulated highlights but they are always related to the people, the landscapes forming the most spectacular backdrop.
My personal highlight would have to be a day spent in the back of a pick-up truck over the famous Cuesta Queulat through weather so inclement that I had to huddle under my tent along with the two other hitchhikers from Santiago. I have never laughed so much in my life.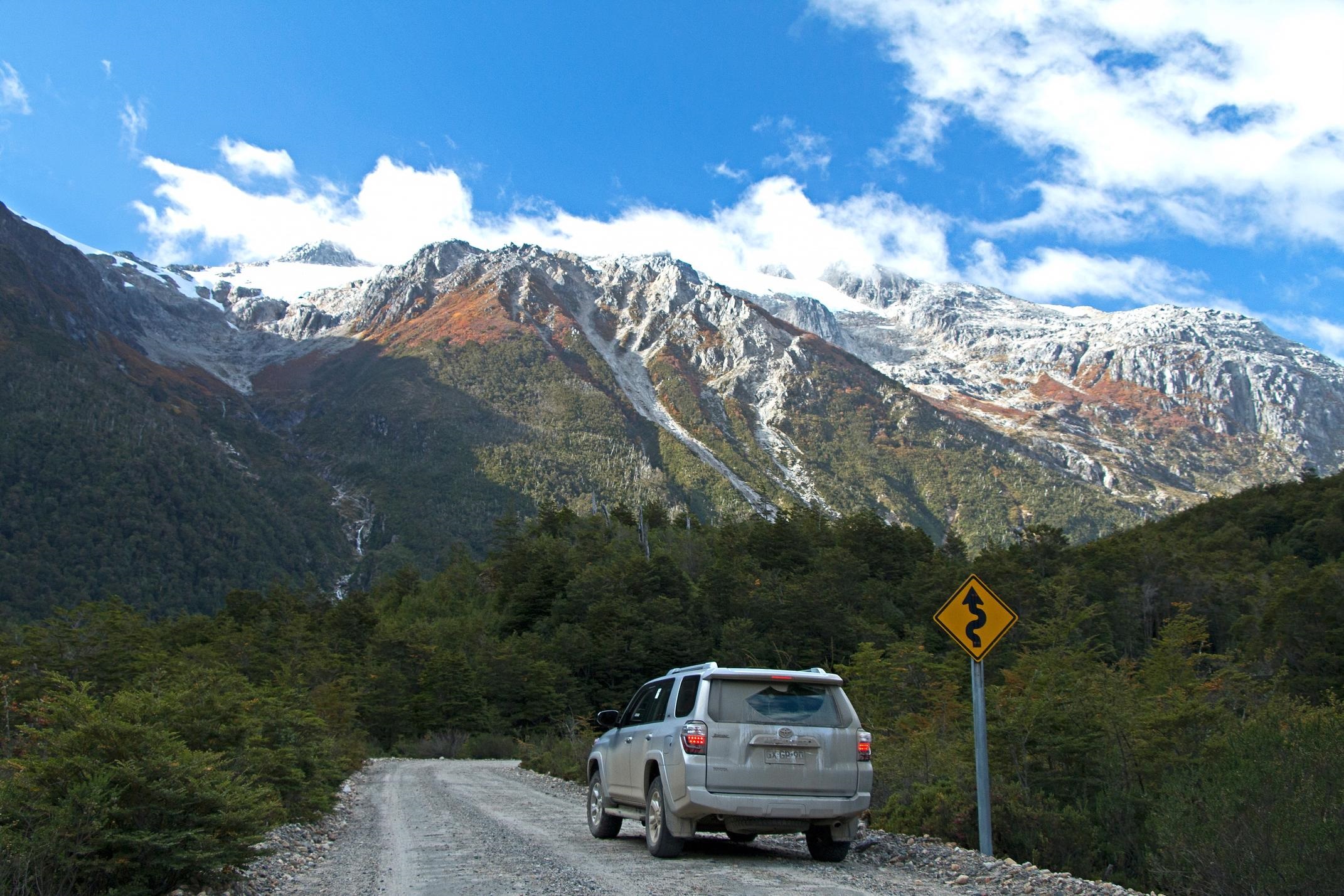 Driving in the Exploradores Valley
Years later, another highlight was being invited to an impromptu asado in the back garden of a house in Cochrane with my wife and children. Watching condors soar as the sun rises over the steppe, before heading in for a farmhouse lunch.
Chatting to a gaucho whilst walking up to fossil beds surrounded by Patagonia's highest mountains. Sitting at Cape Horn watching the weather dance over the very end of the continent. I could go on, and on, and on.
---
About Pura Aventura
Pura Aventura's mission is to share places that have moved them. It's something which remains as true now as it was when the three co-founders started Pura Aventura 20 years ago, following a chance meeting in Torres del Paine, at the bottom of Chile.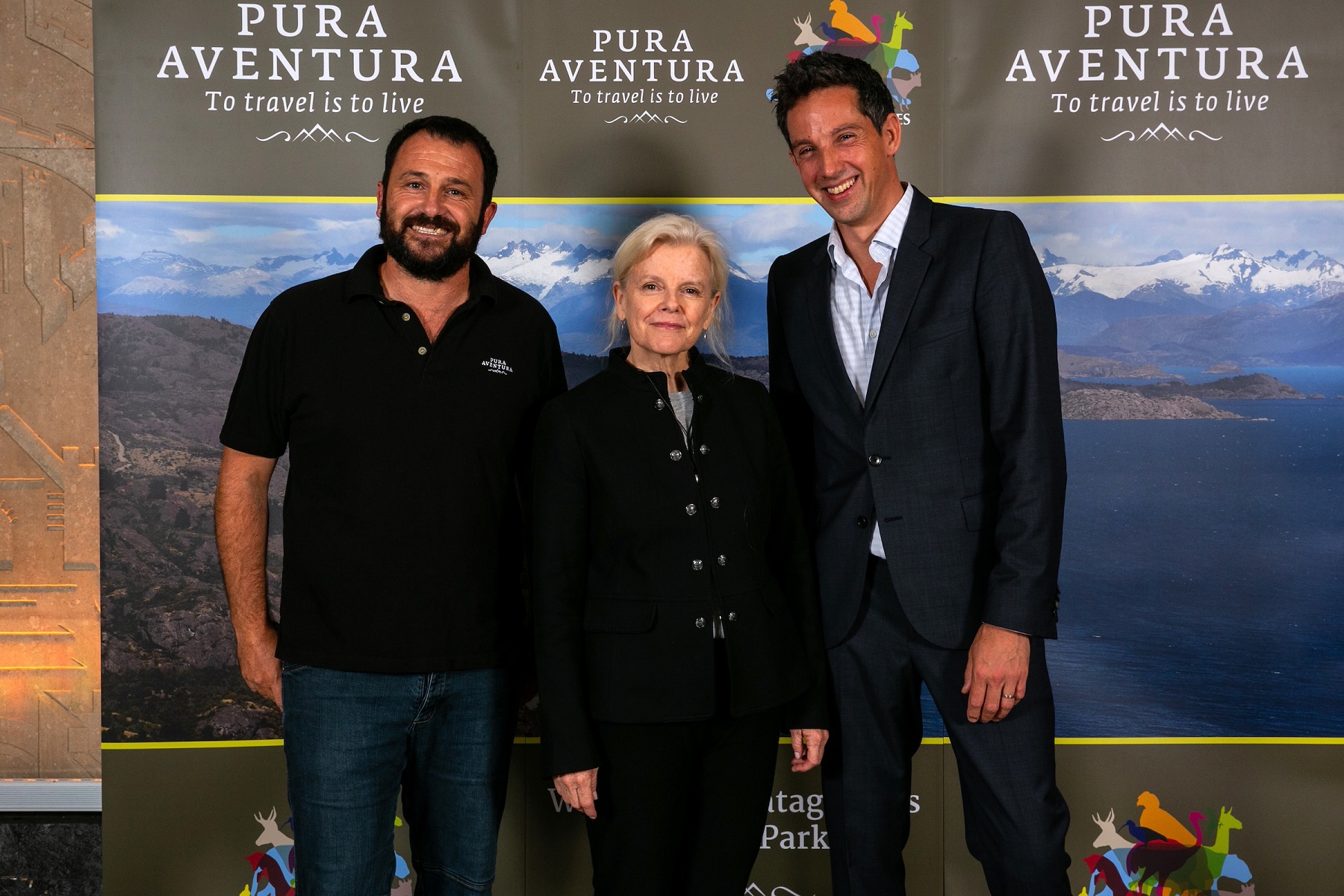 Thomas Power (Pura Aventura), Kristine Tompkins (Tompkins Conservation), Diego Martin (Pura Aventura)
Their first brochure was largely dedicated to Chile's Carretera Austral and the mountains of northern Spain.
"Admittedly, offering holidays to places few had ever heard of was a commercially poor decision in the short-term, but it did mark us out as being driven by a rare dedication to share only places we love" explains co-founder Thomas Power.
"But as we grew to offer tailor-made trips in Latin America, Spain and Portugal, we never wavered from this premise."
Central to how they work is an unwavering belief that travel can be a force for good and an understanding that they, as a tour operator, have a duty to protect and benefit these destinations. The unusual way Pura operates, largely working directly with their partners, means that responsible travel is in their DNA.
So whether on a hike through the Picos mountains, experiencing the rich texture of Peru's Sacred Valley or bumping down the Carretera Austral in Patagonia, all of their travellers are linked by a desire to travel with respect, curiosity and gratitude.