Written by Bradt Travel Guides
Creating guidebooks is an all-consuming job, so each year the staff at Bradt HQ recharge their batteries by going on a company outing. This year we travelled to Cirencester, a town in the Cotswolds to stay at the New Brewery Art's upmarket hostel The Barrel Store. Managing Director Adrian Phillips tells us more…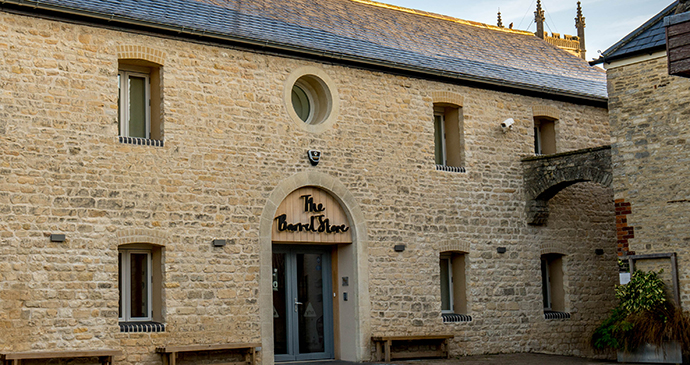 The Bradt team called The Barrel Store home during our visit to Cirencester © Peter Jay
'We've been rather British about promoting ourselves – just that little bit embarrassed to shout about what we have here!' says Beth Alden, CEO of The Barrel Store. What they have is something special.
The Barrel Store started life as – yes, you guessed it – a store for barrels, part of a Cirencester brewery that was built in the 18th century and had its own well supplying 5,000 gallons of water a day for the beer-making process. After the brewery closed in the 1930s, some of its buildings served as a factory for manufacturing Spitfire parts during World War II and more recently as the home for a theatre.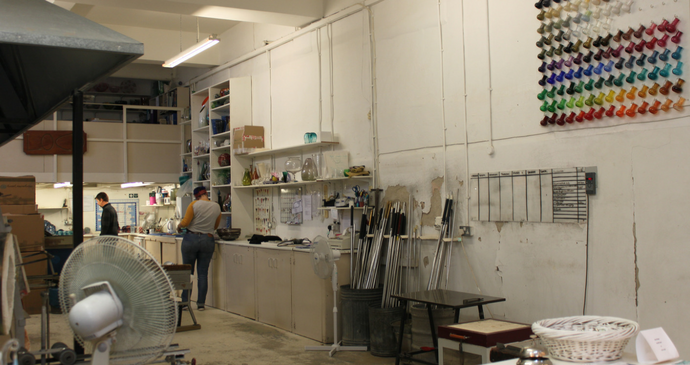 We watched the artists at work at Cirencester's New Brewery Arts © Anna Moores
When the theatre's star faded, New Brewery Arts – a charity focused on supporting working artists – stepped in to create a lively creative hub at the heart of town. Several studios were set up in the buildings, providing space for artists to ply their trades. There are now painters and ceramicists and glass-blowers; one lady specialises in making beautiful leather-bound journals, another in crafting vibrant scenes from panels of stained glass. You can buy their pieces, of course, but you can also simply watch them while they work. Think of it as a sort of artsy zoo.
Furthermore, there's a good café, temporary exhibitions by famous figures like Grayson Perry, and a programme of masterclasses offering something for all abilities and most ages (five-year-olds and up), from regular pottery workshops to single-day courses in weaving baskets or making espadrilles! It's an energising, inspiring and entertaining little patch.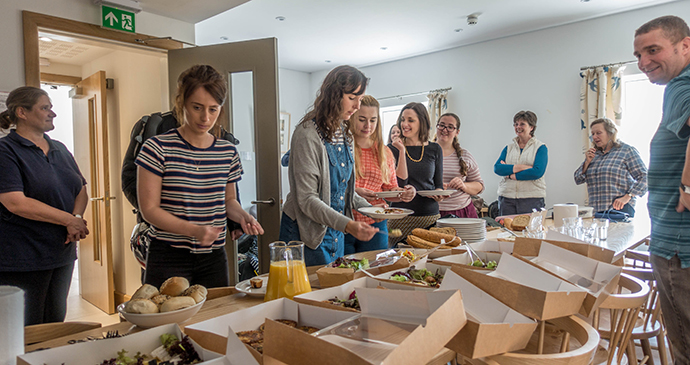 The Bradt Team making the most of the kitchen facilities at The Barrel Store © Peter Jay
And it's now also an accommodating one. Two years ago, the charity decided to convert the old barrel store into an upmarket hostel, catering not only for those attending the arts courses but for anyone looking for somewhere affordable and central to stay during their city visit. The Barrel Store has 14 guestrooms, most of them en-suite and ranging from singles to rooms sleeping four that are perfect for families or groups. There's a comfortable communal room with kitchen and dining area. And, to cap it off, it is extremely eco-friendly, laying claim to being the UK's first Passive House public building and using 50% less energy than standard buildings of its type. Characterful, comfortable, good value and as green as green can be – The Barrel Store ticks all the boxes for a 'slow' break in the Cotswolds.
---
The Barrel Store, New Brewery Arts, Brewery Court, Cirencester GL7 1JH (sat nav GL7 1HW); 01285 657181; www.thebarrelstore.co.uk. Rooms are available from £40, and a bed in a shared room from £23.
---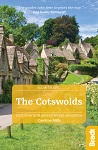 Click here for more about our staff outing!
Interested in finding out more about the Cotswolds? Get 20% off Caroline Mills' Slow Travel: The Cotswolds when you use code CIRENCESTER at check out.