Cycling in Cornwall is something special, especially when you feel the breeze on your face and (hopefully) the warm sun on your back. The area offers the perfect setting for cyclists of all ages and abilities: in just one short ride you can explore spectacular cliffs and sandy beaches, wild moors and rugged valleys, with the rugged remains of its historic heritage dotted across this varied landscape. And what better way to round off a ride than with a well-earned pasty and a glass of cider?
I love making lists almost as much as I love cycling. So, I've compiled a list of my favourite routes for cycling in Cornwall, based on what you're looking for, be that wildlife or wondrous views. Grab your helmet, choose a route and savour the joys of exploring this county on two wheels. Happy cycling!
Best for…sea views
Cornwall's knobbly peninsula has nearly 700km of coastline so you're never that far from the sea wherever you go, and with so many magnificent views to choose from it's a challenge to pick the best.
But, for its range of craggy headlands, sleepy villages and superb beaches, the Lizard Peninsula gets my vote. With a few heaving hills along the way, the 63km loop from Lizard Point – the most southerly point in the UK with some truly amazing sunsets – is not an easy ride for everyone, but for those up for the challenge it's truly spectacular.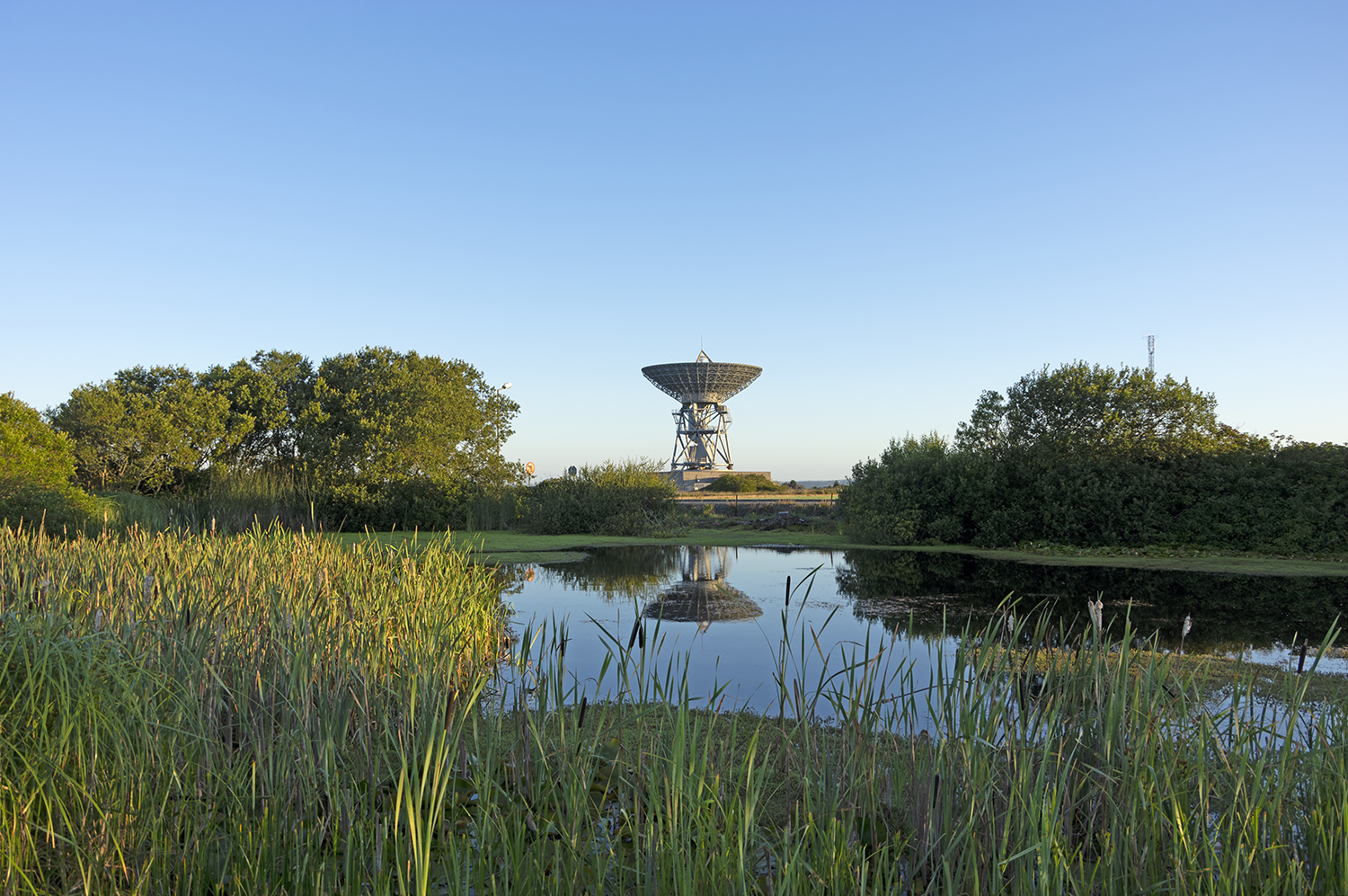 Following an anti-clockwise route, whizz through villages including St Ruan and Kuggar to Coverack, a historic fishing port and sheltered beach. Then ride cross-country over Goonhilly Downs, passing the space-age satellite dishes of Goonhilly Earth Station to reach the west coast, with the surf and sands of Poldhu Cove. Saving the best till last, on the way back I'd recommend a detour to Kynance Cove; with its rocky stacks, blowholes and sandy coves, the cove has earned a well-deserved reputation as one of the best beaches in the country, if not the world.
Best for…wildlife
One of the many appeals of cycling in Cornwall, passing through the countryside – or indeed the city for that matter – is that it's great for spotting wildlife, being out in the open and making little noise. From dolphins, seals and lately even whales and sharks off its coast, to delicate wildflowers nestled in its wetlands and heaths, Cornwall is rich with outstanding flora and fauna.
But for the chance to see birds from coast to coast in Cornwall, I'd have to plump for the Marazion to Hayle route as the pick of the bunch. The trail is bookended by two wonderful RSPB reserves: firstly, Marazion Marsh, close to stunning St Michael's Mount on the south coast, which has recorded some 250 bird species in its dense reedbeds, and in season puts on spectacular starling murmurations at dusk.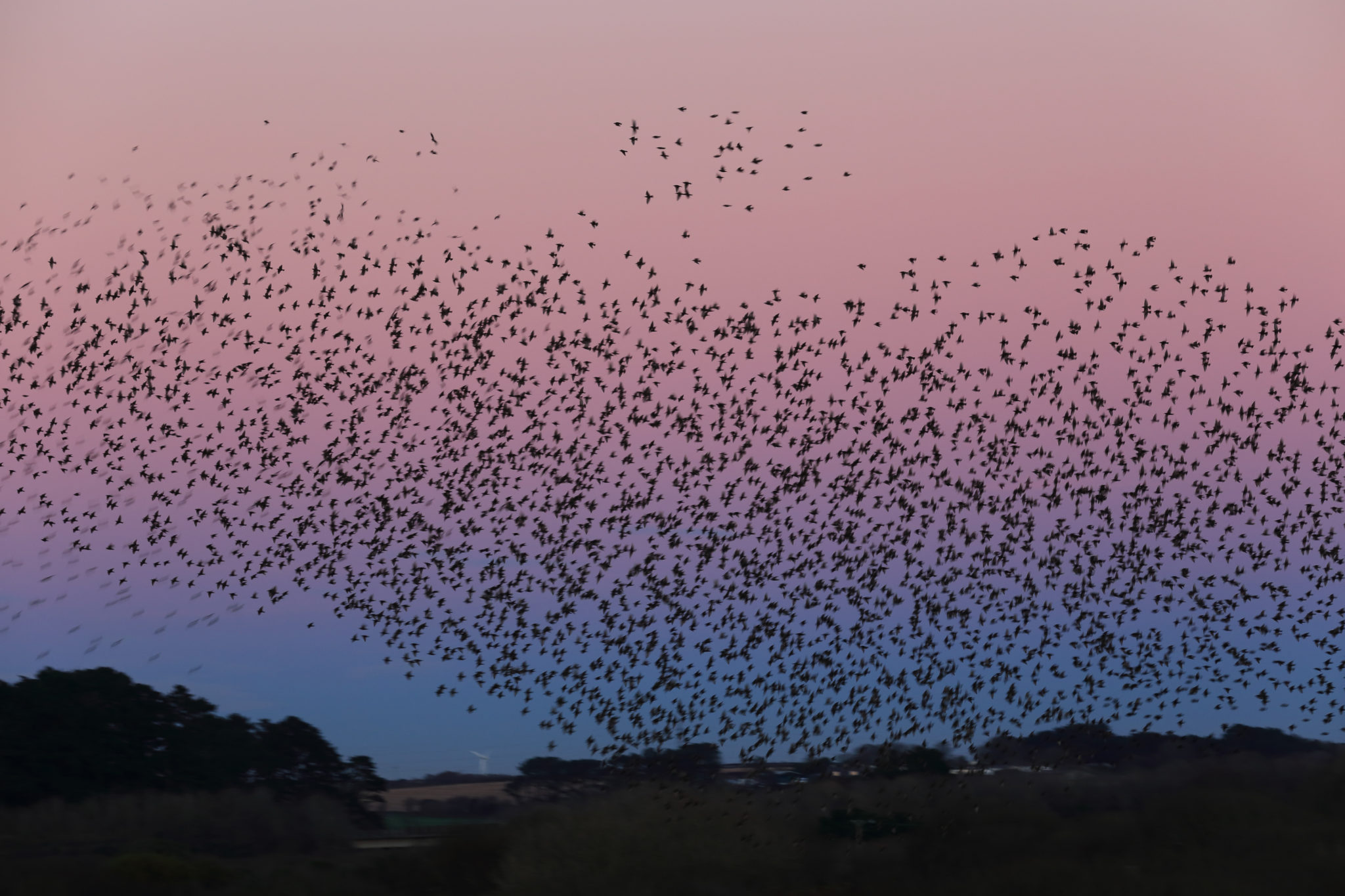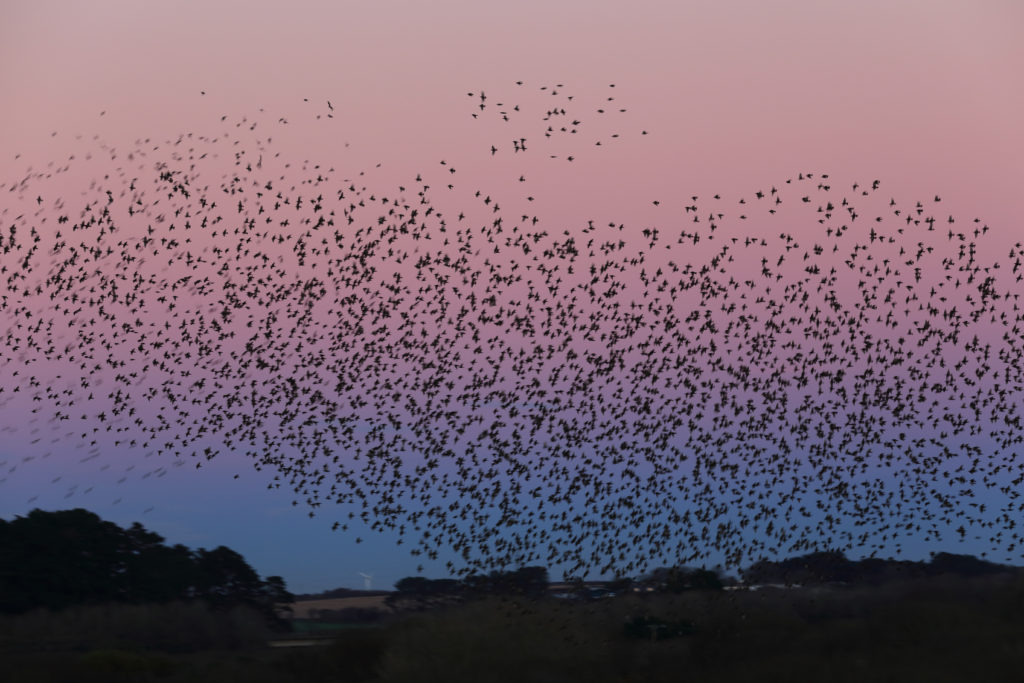 At the end of the route, as you approach the sandy beaches on the north coast, is the wide Hayle Estuary, another RSPB reserve regularly visited by huge wintering flocks of migratory seabirds, as well as curlews, egrets and oystercatchers.
Best for…mining heritage
Behind its picture-postcard image as an idyll of sandy beaches and quaint fishing harbours, there's another side to Cornwall: as one of the UK's leading centres of the mining industry, from prehistoric times to the present day.
Inland and dotted along the north coast, mining remains have been preserved as part of the UNESCO-listed Cornish Mining World Heritage Site, with aging brick chimneys as much a part of its landscape as churches and castles. Many of the former mines have been regenerated, with cycling and walking created following former routes from mine to port.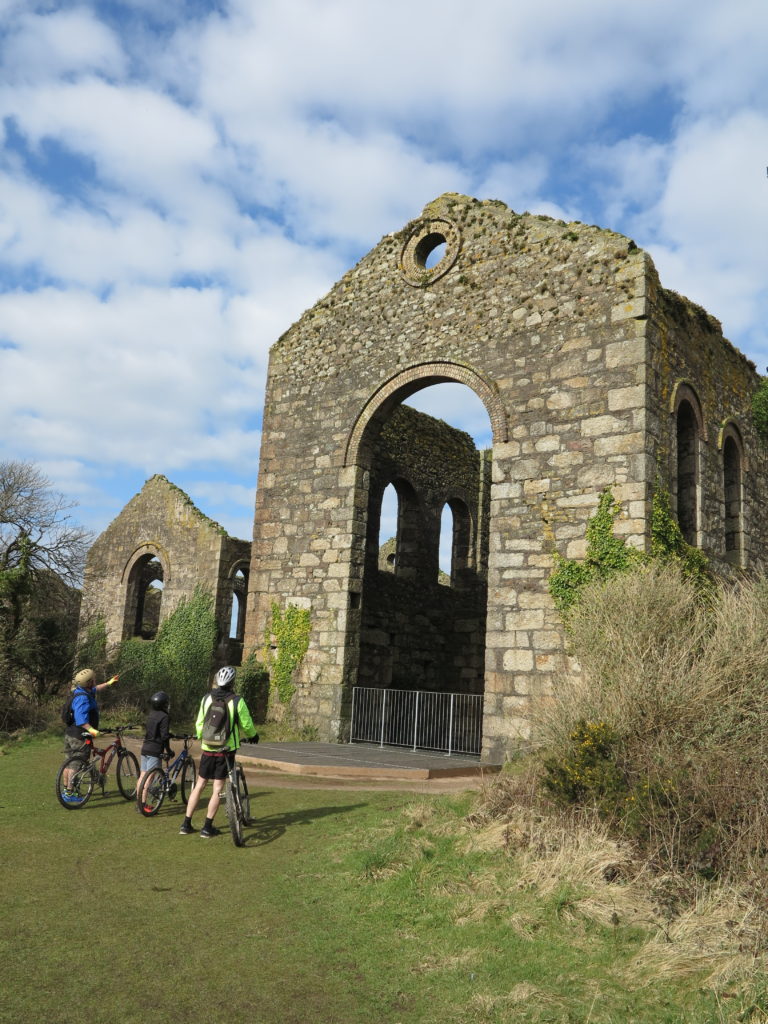 The Clay Trails are a network of nine such trails, ranging from 3km to 8km and exploring the scarred hillsides, clay pits and former quarries of this dramatic landscape. My favourite of the bunch is the Great Flat Lode near Camborne, a moderately challenging ride that loops around the flanks of Carn Brea, topped by the Bassett Monument: a vanity symbol of mine owners' wealth and power, which inspired Poldark's creator.
The highlight is the King Edward Mine Museum at the start/end, which offers fascinating tours of the mineworks. Tucked just behind is the Croust Hut, to me a leading contender for best gastro-café in Cornwall (their gourmet fish-finger butties are worth the ride alone).
Best for…families
If you're looking for a fun ride with the kids without working up a sweat on those Cornish hills, there are plenty of safe and easy options. The Bodelva Clay Trail is a great cross-country route around the 'Cornish Alps', ending at the world-famous Eden Project. And the Pentewan Valley Trail is a lovely riverside ride, with the lush Lost Gardens of Heligan as an enticing detour midway. But for the ultimate family cycle trip, the gentle Camel Trail from Padstow ticks all the right boxes.
Following the former Bodmin and Wenford Railway line, the route runs for some 29km but can be easily broken into more manageable sections of about 8km each – firstly from Padstow to Wadebridge, next from there to Dunmere, and finally onwards to Wenford Bridge. From Padstow, the level trail runs alongside the Camel Estuary, whose reedbeds and marshes are rich with waterbirds, as well as the odd otter or two.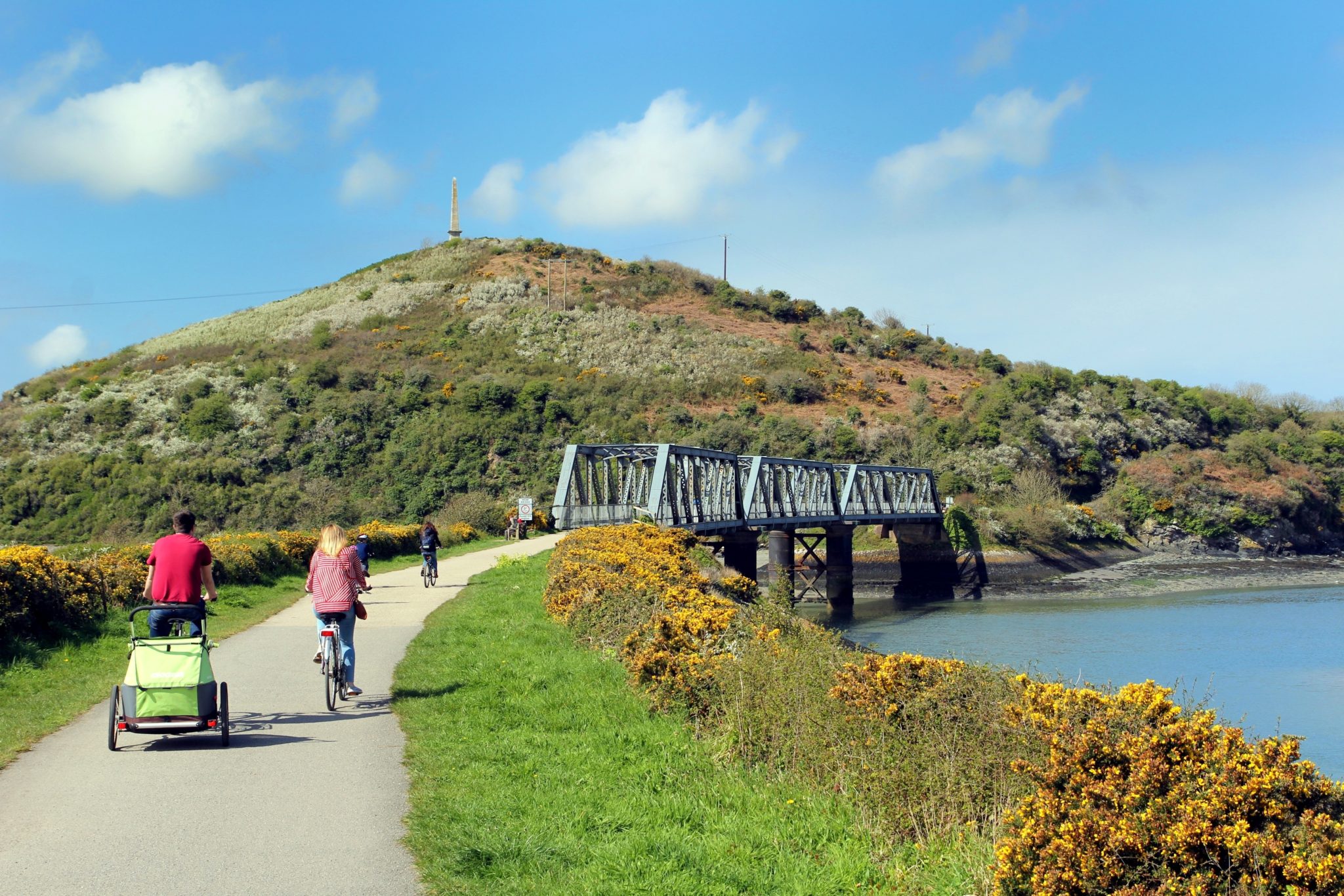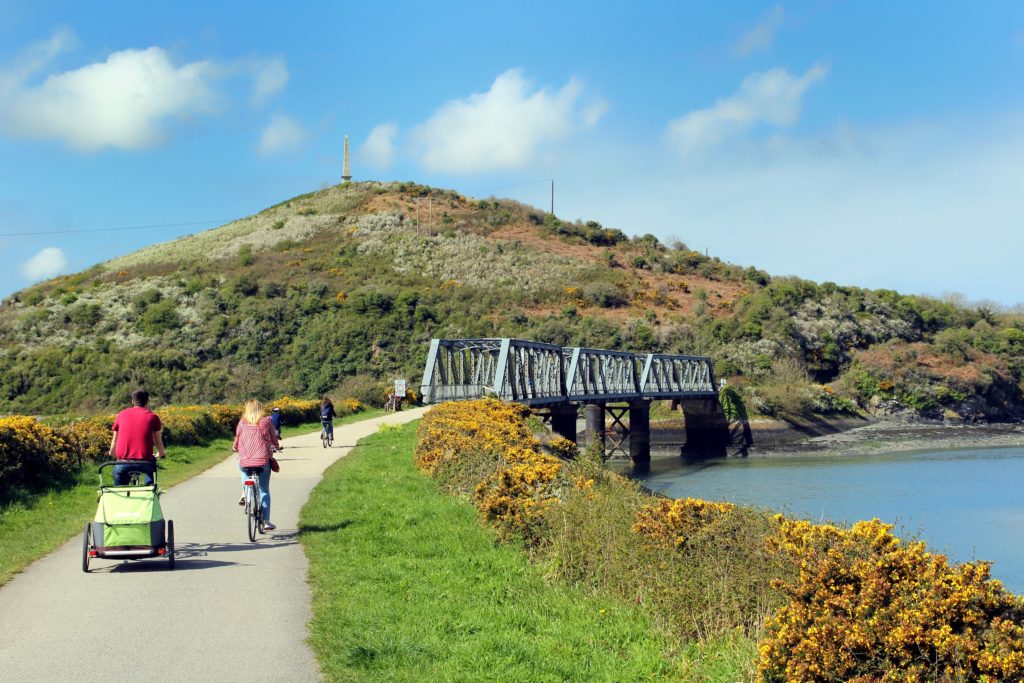 For avid trainspotters, remnants of former stations have been preserved along the middle section, and scenic steam trains still run from Boscarne Junction to Bodmin Parkway meaning you can cycle one way and get the train back!
Crucial to any successful family outing, there are ample refreshments along the way such as the Atlantic Coast Express café serving snacks in a converted buffet carriage. And once you've made it back to foodie Padstow, don't forget to try one of chef Rick Stein's outlets, from harbourside fish and chips to fine gourmet dining. Finally, if you haven't brought your own bikes, no problem: there are several hire shops in Padstow and Wadebridge, right by the Camel Trail.
Best for…mountain biking
With its deep, wooded valleys, abandoned quarry pits and wild open moors, Cornwall's interior has plenty to offer mountain bikers. But for a purpose-built challenge in a stunning natural setting, it's hard to beat Cardinham Woods.
Managed by Forestry England, this diverse woodland just south of Bodmin boasts a network of winding trails headlined by the famous Bodmin Beast which, despite its mythical name, is not a life-threatening monster of a trail, but a fantastic fun ride through the woods.
Widely considered as the best mountain-biking site in the southwest, if not the UK, Cardinham has something for both the expert and beginner MTB rider. As one of the latter category, I took on the blue-graded Bodmin Beast on my trusty old hybrid bike, bumping gingerly along its gnarly tracks and hairpin bends, dodging roots and boulders.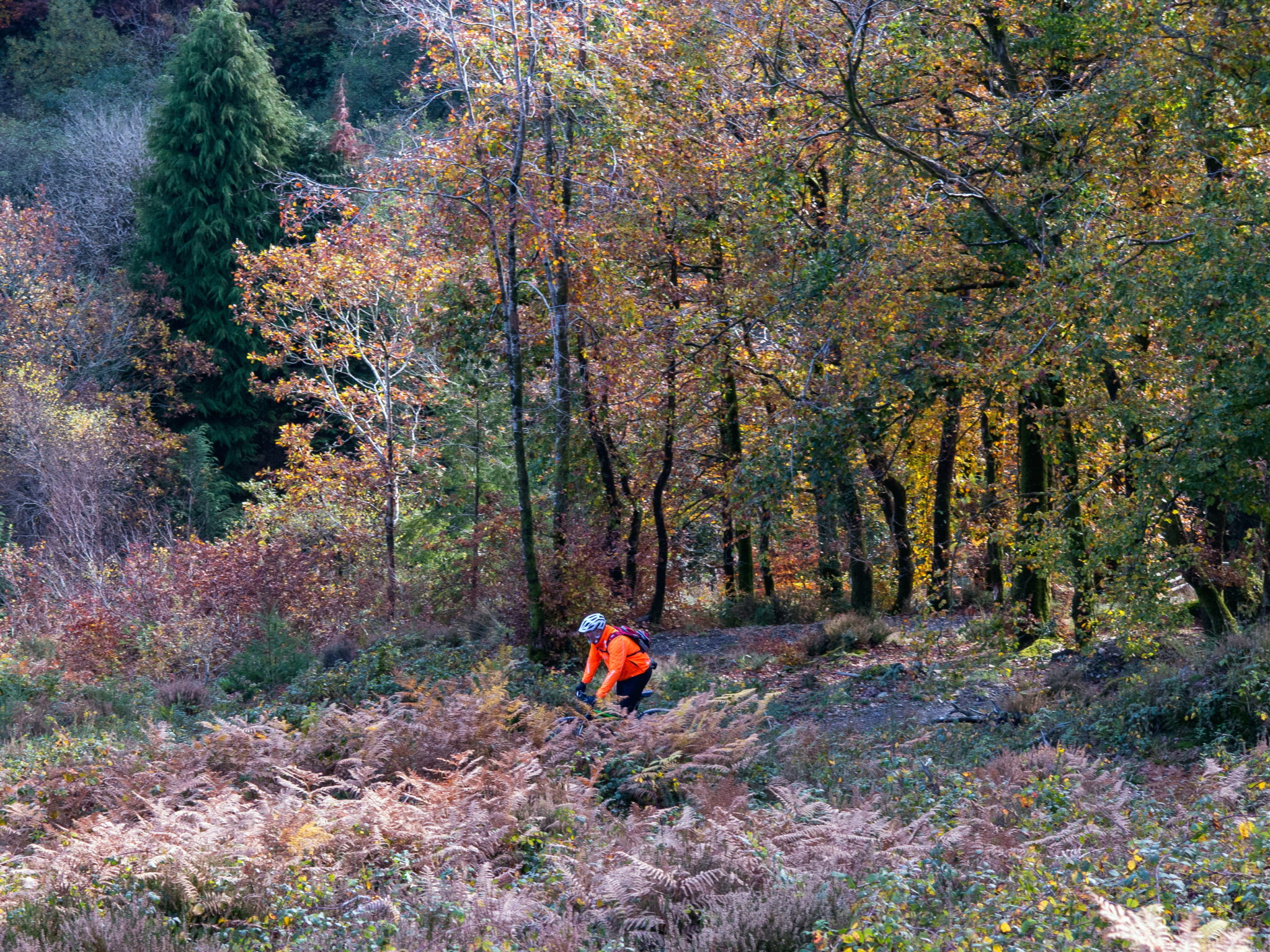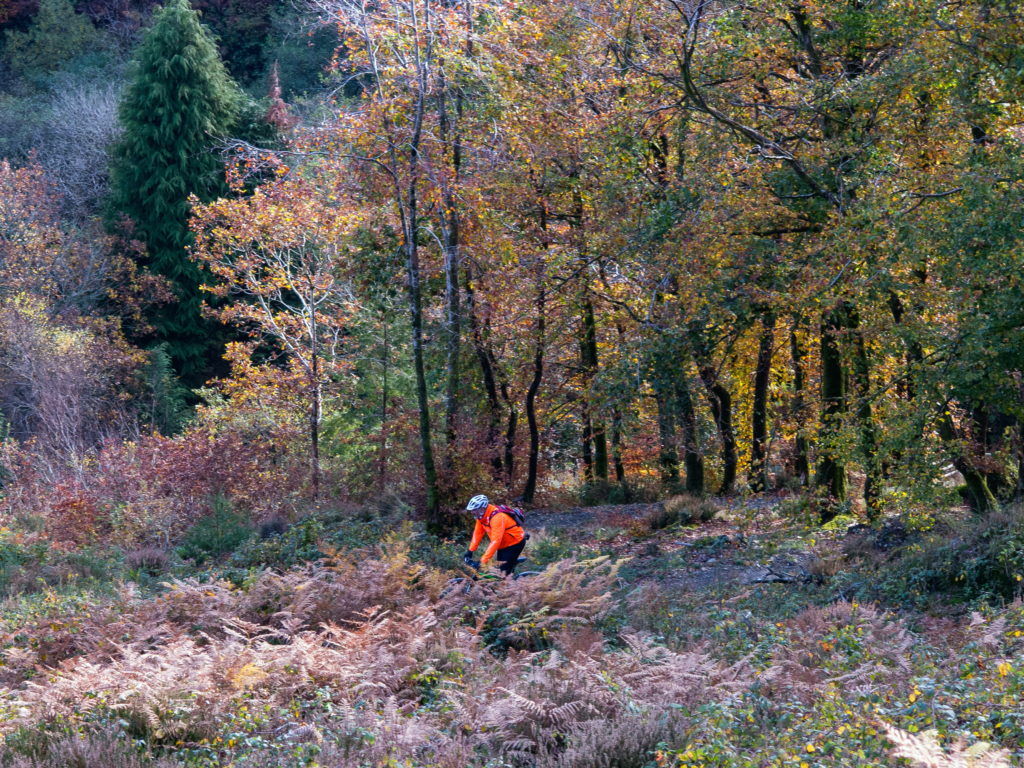 The whole trail is some 12km long, with technical features including sharply bermed bends, step downs and rollers – hopefully the jargon hints at the teeth-rattling reality of the trail, but don't be put off. On a mountain bike, it's jolly good fun!
If you want to get some practice in before tackling Cardinham Woods, however, check out Lanhydrock, just a short way to the south. In the gardens of this glorious National Trust estate is a network of short, gentle trails, as well as a 'balance-bike' track for kids.
Best for…a long-distance challenge
If you're looking for a good day's workout taking in a cross-section of Cornish countryside (ie: hills), the region has plenty of options to choose from. But the cream of the crop has to be the loop of the Penwith Peninsula. What I love most about this stunning 55km route is how you work your way up gradually from Penzance to Land's End, with increasingly dramatic landscapes and uphill climbs. Skirting along the south coast to begin with, through arty Newlyn and cute Mousehole, the ride climbs up and over the Penwith Peninsula, passing weather-beaten prehistoric standing stones and Celtic crosses en route.
I can still remember the moment when, somewhere beyond St Buryan, the sea appeared on the horizon to my left and then also a silvery sliver ahead on my right. It was an almost scary feeling that the land was petering out as the peninsula narrowed to Land's End's towering cliffs.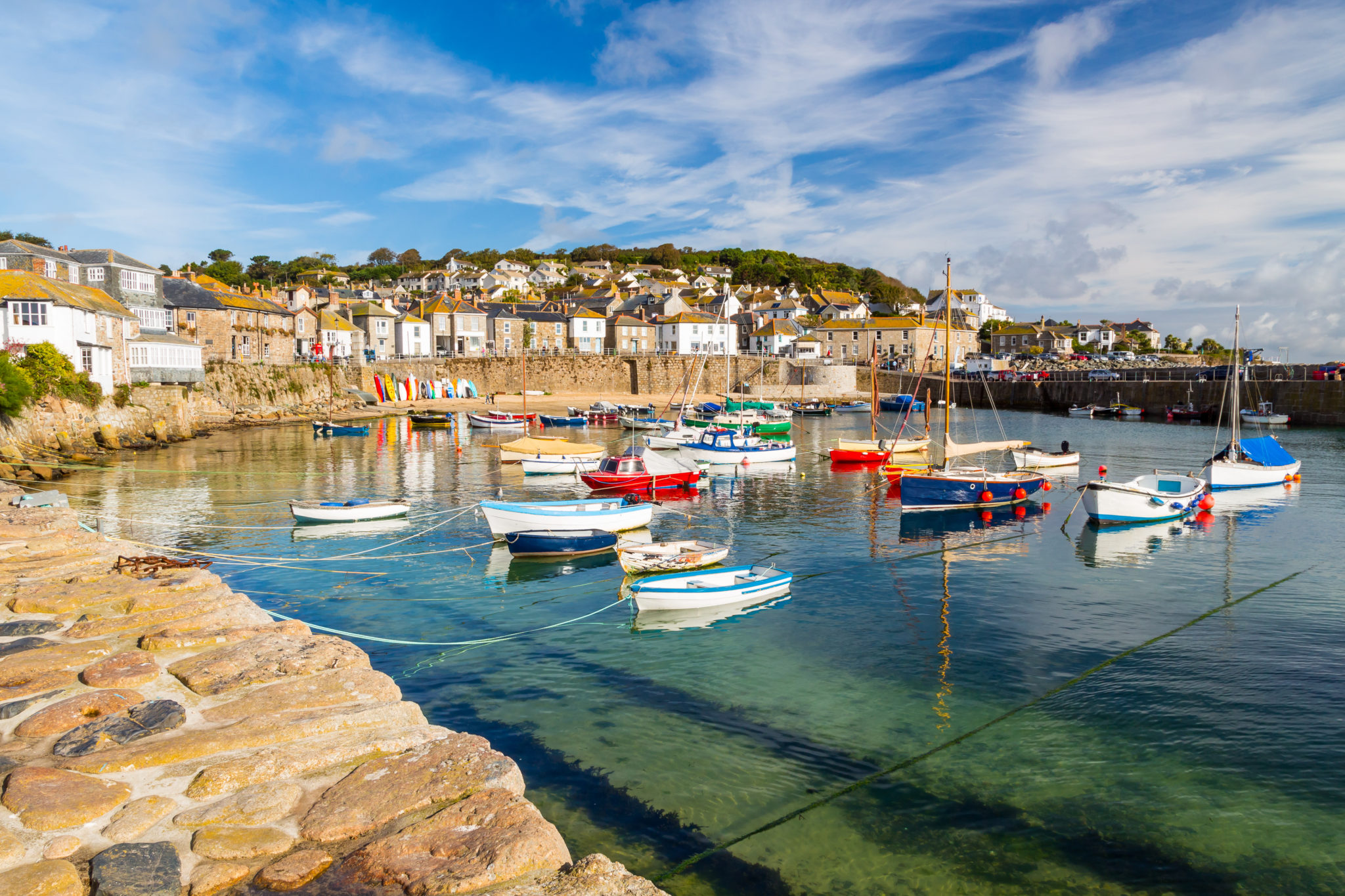 From Land's End you can drop in on the broad sands of Sennen Cove, and then cut cross-country via the evocatively named farms of Joppa, Numphra and Dowra. Cycling through this unspoilt farmland, far from the day-tripper coaches, is a true highlight. Unexpected small-scale gems can be discovered here too, such as St Uny's Well near Sancreed, and the historic church in the village of Paul, which you pass through just before re-joining the route at Mousehole and back to Penzance.
Best for…beaches
You could hop from beach to beach while cycling in Cornwall: surfing at Bude in the north before soaking up the sun in Sennen Cove on the Penwith Peninsula. However, for something truly special, the Isles of Scilly have sparkling sands to rival the Caribbean. The islands are only about 40km off the coast, a couple of hours by ferry, a short hop by twin-propped Airbus (see Isles of Scilly Travel), or, if you really want to ride in style, you can even charter a helicopter.
The seas are pristine too, glowing turquoise and with calm waters in the sheltered bays. Top beaches include Porth Hellick, Pelistry Bay and Bar Point – though to be honest, they all have their own charm: peaceful and unspoilt. Do also take the time to explore the island's prehistoric ruins: around Halangy Down and Innisidgen at the north end.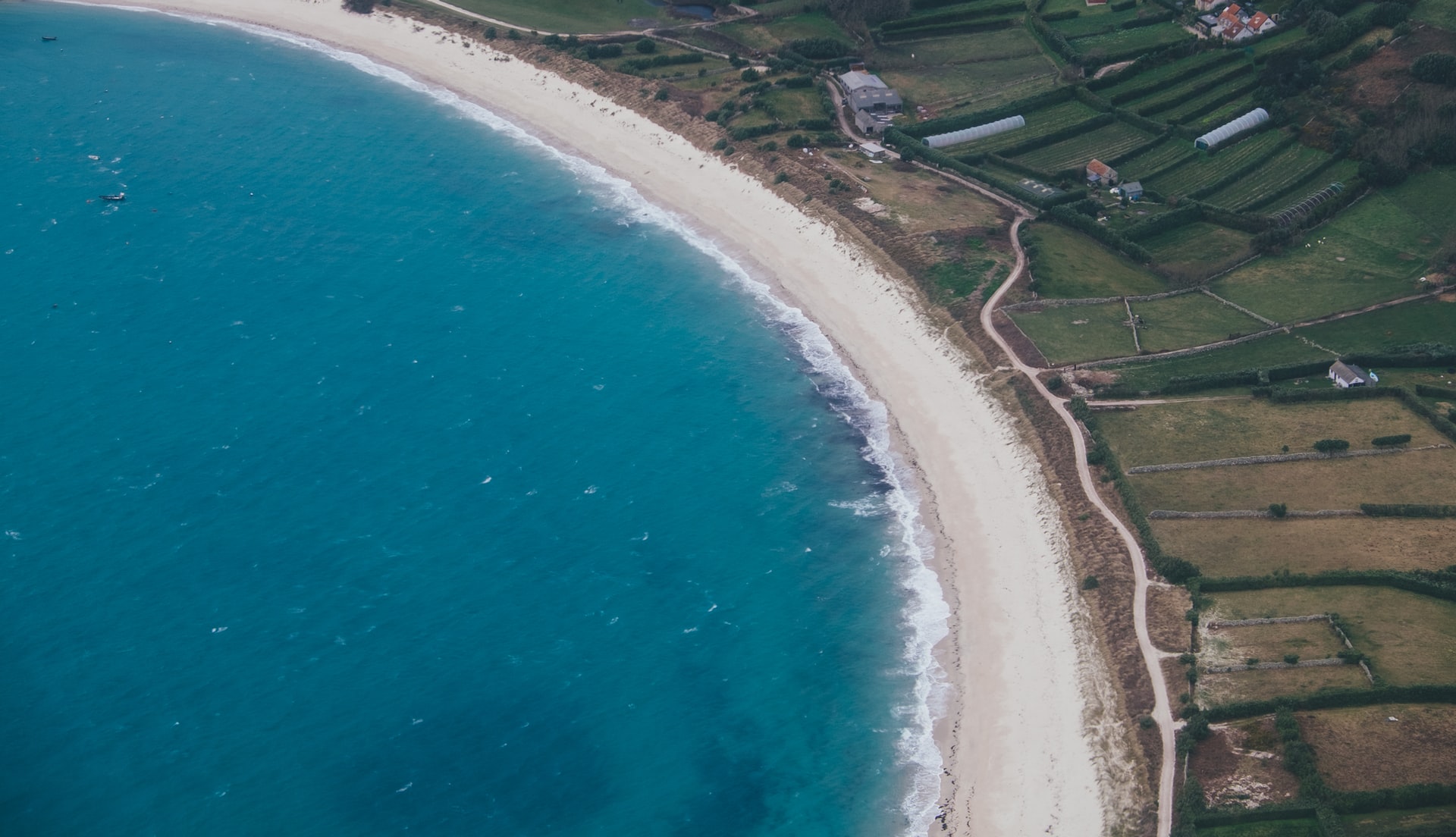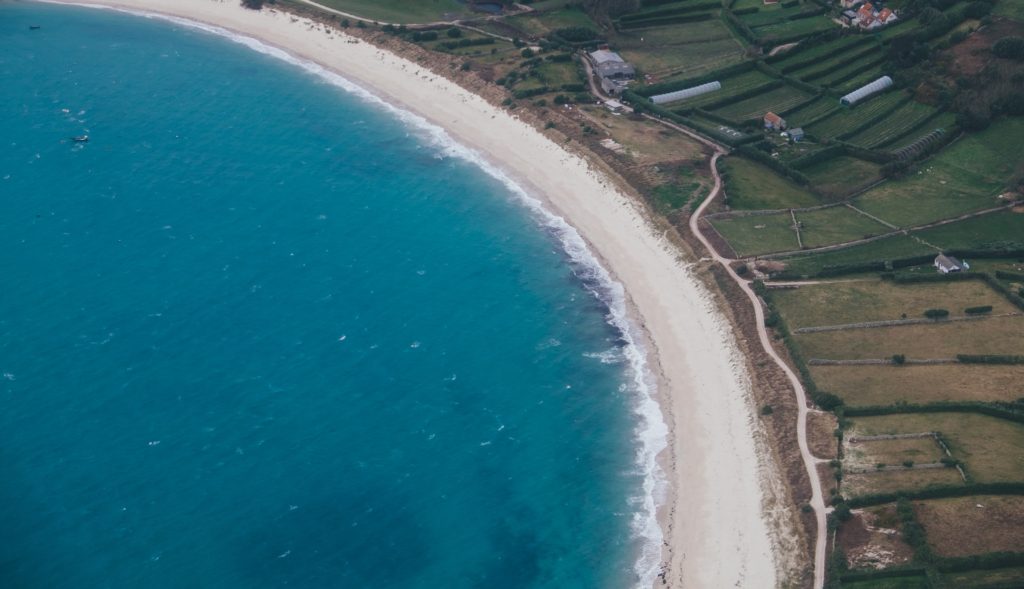 Privately owned Tresco is even smaller than St Mary's and effectively only has one road running around its shores, which are similarly blessed with stunning sandy beaches, in particular Appletree Bay, Pentle Bay and Gimble Porth.
You can safely leave your bike unlocked anywhere and walk down to the beach. Last tip for Tresco, but the main one: don't forget to stop off at Tresco Abbey Garden. The island loop route passes right by the main entrance; it's one of the loveliest botanical collections in the UK, bursting with sub-tropical species from around the world. A blissful place to unwind after a morning of cycling in Cornwall.
---
More on cycling in Cornwall
For more information about cycling in Cornwall, check out Huw Hennessy's guide: