In a country built around the institution of the local pub, beer-drinking is a treasured national pastime. But when simply going out for a pint isn't enough, a visit to a local brewery, with the fascination of a brewhouse tour and the indulgence of an onsite lager served on tap, is an experience in which both the connoisseur and the casual drinker can relish.
The authors of Britain in a Bottle, have here shared their favourite breweries from around Britain, making this your opportunity to ditch the pub and see where your favourite local brew really gets made.
Shepherd Neame
Located in the town-centre of Faversham in Kent, Shepherd Neame proudly calls itself the oldest brewery, or at least brewery site, in the country. Founded in the 12th century alongside a nearby abbey, it managed to survive the Dissolution of the Monasteries in 1536 to become the sprawling site it is today.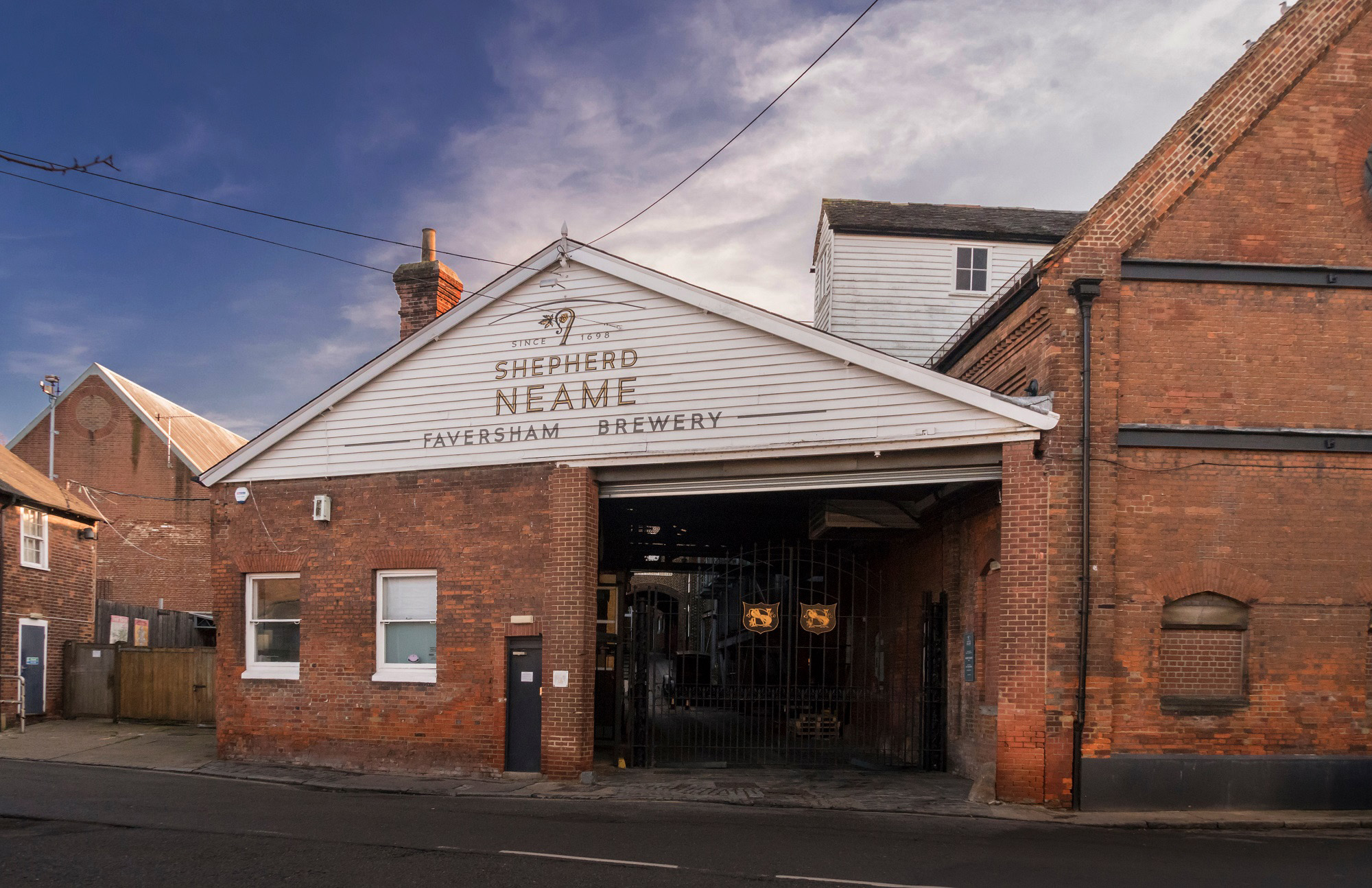 One of the many factors of that has contributed to its success has been its excellence as a brewer and its reliance on the traditional malt. However, its real expertise lies in yeast and fermentation; in 1968 it became the first British regional to brew a continental lager under licence, in addition to the malty traditions it keeps.
To try: Bishops Finger 5.45% ABV, one of Britain's oldest beers, dating back to 1958.
Ringwood Brewery
Founded in an old bakery in Hampshire in 1978, Ringwood Brewery has gained its fame as the headquarters of the father of microbrewing: Peter Austin, who helped to establish over 150 microbreweries in both the UK and abroad, and is considered to be one of the leading figures behind the US's microbrewing revolution.
At Ringwood, there is no visitor's centre or even a brewery tap on site, but the simple shop and tasting bar still manage to attract beer-lovers from all over to make their pilgrimage to see where a new age of brewing began.
To try: Razor Back 3.85% ABV, malty with a toffee finish.
Hook Norton
Hook Norton was born out of the Industrial Revolution when, in the mid-19th century, the discovery of high quantities of ironstone totally transformed the sleepy Cotswolds village where this brewery makes its home. Its original customers were the well-paid navvies who quarried the ironstone, the material out of which its magnificent seven-storied brewery tower was constructed in 1872.
Though the last of the area's ironstone was extracted in 1948, the name Hook Norton has made for itself in beer brewing has enabled its survival into the 21st century as a testament to Britain's industrial age.
To try: Its world-famous Hooky 3.5% ABV, amber bitter and Old Hooky 4.6% ABV, fruity and full bodied.
Fuller, Smith & Turner
Onsite brewing at Fuller, Smith & Turner, which now claims itself as London's oldest, traces back to the mid-17th century. It's also, funnily enough, home to England's oldest wisteria, which has adorned what was once the head brewer's house since 1816.
Fuller's has survived over the centuries due to the high quality of its beers, winning four out of the first five of the Champion Beer of Britain awards back in the late 1970s and early 1980s. More recent investments have turned its unsuspecting exterior into a beer-lover's haven as the only place in London you can now enjoy a pint brewed onsite.
To try: London Pride 4.1% ABV, luscious and biscuity thanks to its high crystal malt content.
Batemans
Batemans in Skegness is truly your quintessential family brewery. It is still owned and run by the Bateman family who founded it in 1874, despite nearly succumbing to the temptation of a takeover bid in the 1980s. Its humble family history is still very much felt in an onsite visit, particularly in its windmill-housed museum.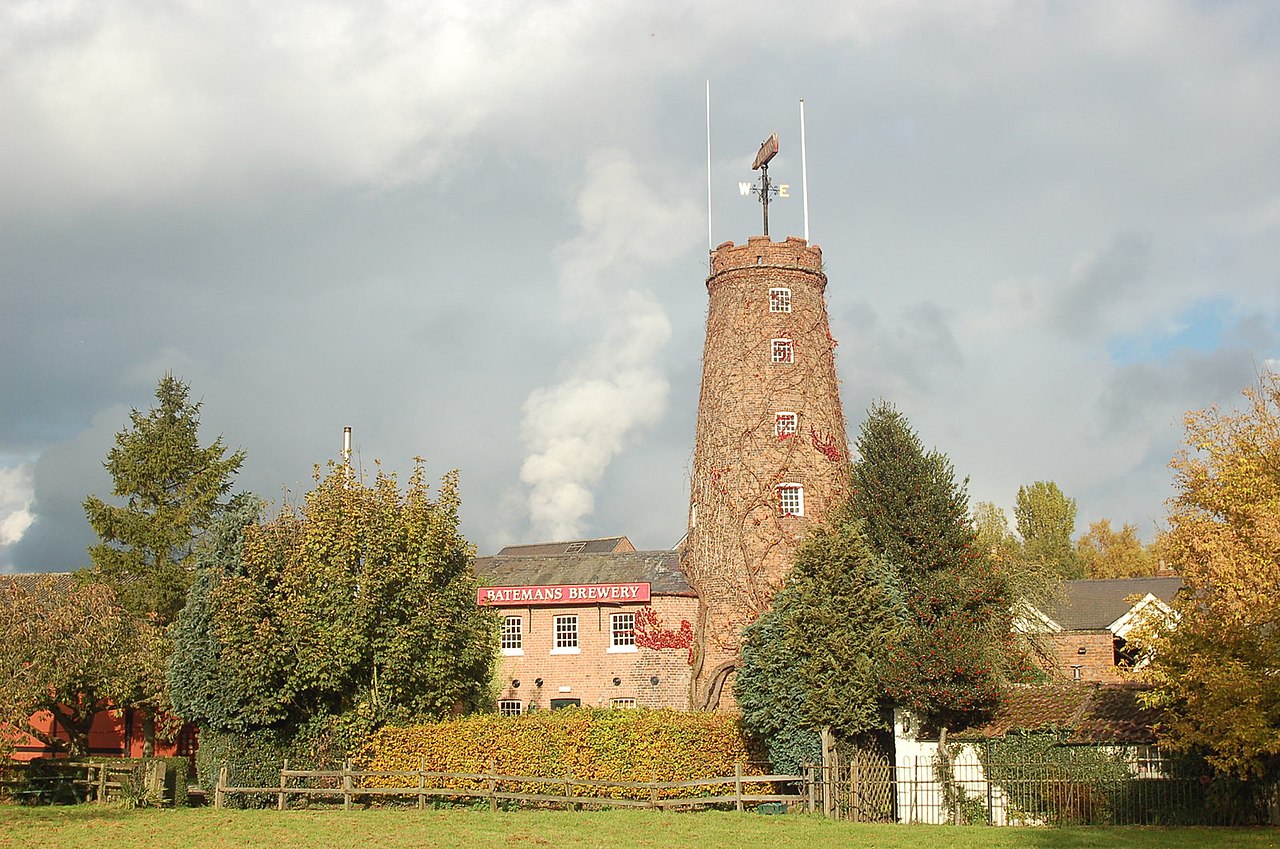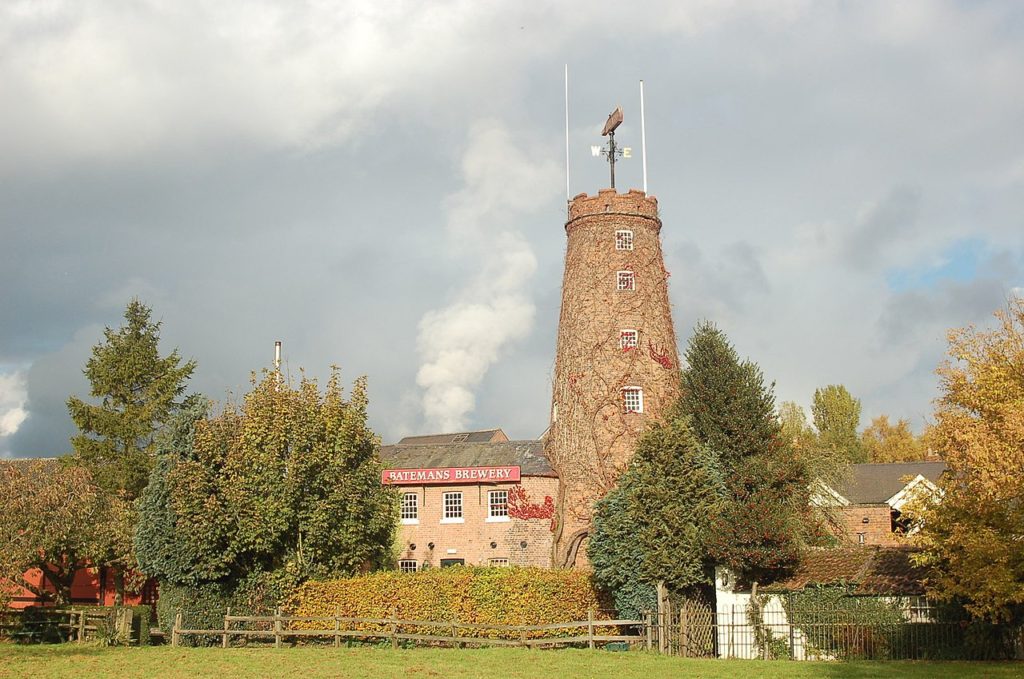 Batemans was a very early adopter of unorthodox limited editions, such as strawberry and the revolutionary mixed-grain Combined Harvest, long before today's craft brewers took over. It has recently opened an in-house microbrewery to produce those small-batch limited-edition beers, which have given it its fame.
To try: XXXB 4.8% ABV, its award-winning flagship, deliciously spicy, fruity and biscuity flavour.
Marston, Thompson & Evershead
Burton upon Trent, where Marston, Thompson & Evershead is located, is widely known as Britain's brewing capital. Here, Marston's claim to fame lies in its Burton Union set, a special wood barrel fermentation system that is now the last of its kind. The deep flavour produced by this system has long underpinned the company's success as a regional superpower following two big mergers in the late 1890s and early 1900s.
Today, Marston's remains the only place in the world you can see a Burton Union set for yourself. A trip to tour its complex would not be complete without a pint of its immensely popular Pedigree, a brew which combines the John Marston flagship pale ale with the labour-intensive yet worthwhile Burton Union system of processing.
To try: The classic Pedigree 4.5% ABV, biscuity malt, spicy hops and light fruitiness.
Adnams
From its seaside home in Suffolk, Adnams has long been one of the most respected names in British brewing, though at one time it was on the verge of extinction. But after being taken over by Simon Loftus and Jonathan Adnams in the late 1990s, the brand reinvented itself by restructuring its management, adopting technical innovations that saved time, money and energy, and adding new beers to suit more modern tastes.
In 2006, it took its environmental commitment a step further by moving into a new building set in an old gravel pit, complete with a sedum grass roof, solar power, a naturally constant temperature and absolutely zero emissions. This formidable move was made even more impressive by the fact that it was done by a 130-year-old British family brewery; Adnams has stepped into the 21st century by taking advantage of new technology in order to save the planet and make great beer while doing so.
To try: Traditional bitter Broadside 6.3% ABV.
Gwaun Valley
Nestled in one of those little hidden valleys which abound in Wales, Gwaun Valley perfectly combines the delights of both beer and nature on its farmsite in Pembrokeshire. The nearby River Gwaun rises near the brewery and falls steeply to the sea through ten miles of woods and pastures, which visitors can take advantage of through their campsite and holiday cottage.
The brewery itself was started in 2009 by homebrewing enthusiast Len Davis and his wife, accomplished singer-songwriter Sarah. Their ten beers are all adaptations of Davis's homebrew recipes, any of which are sure to hit the spot after the exertion of an afternoon's trek along the river.
To try: Farmhouse Ale 4% ABV, a malty ale with a smooth, balanced character, made with only English hops.
WEST Brewery
For those looking for more of a German taste at home on British soil, Glasgow's WEST Brewery offers a surprisingly authentic Bavarian experience right in the heart of Scotland's industrial city. Founder Petra Wetzel was born in Germany and has sought to make her artisan lagers and wheat beers using ingredients that are as close to the German original as she can find.
Her malt is mostly made from British barley, but she does import strains from abroad to help recreate authentic flavour. She's also stuck to the Bavarian reinheitsgebot or purity law of 1516, which forbids the use of any ingredients except malted barley, hops, yeast and water – a law that was extended to cover the whole of Germany in the 1860s.
The brewery itself is all very attractively sited in the Templeton Building, an 1890s carpet factory designed to look something like the Doge's Palace in Venice that overlooks Glasgow Green. Nowhere else in Britain can you enjoy an authentic German brew made locally, and with post-lockdown travel still tentative, WEST may be the perfect compromise to satisfy your continental cravings.
To try: St Mungo 4.9% ABV, malty, crisp, golden and named for Glasgow's patron saint.
Black Isle
Most of the brews out of Scotland's Black Isle Brewery are on the pricier side for one very good reason: all of the barley used in its brewing processes is certified organic. It grows 40% of its own supply of the crop in exactly the same manner of production that its home, Allangrange Farm, has used since the 18th century.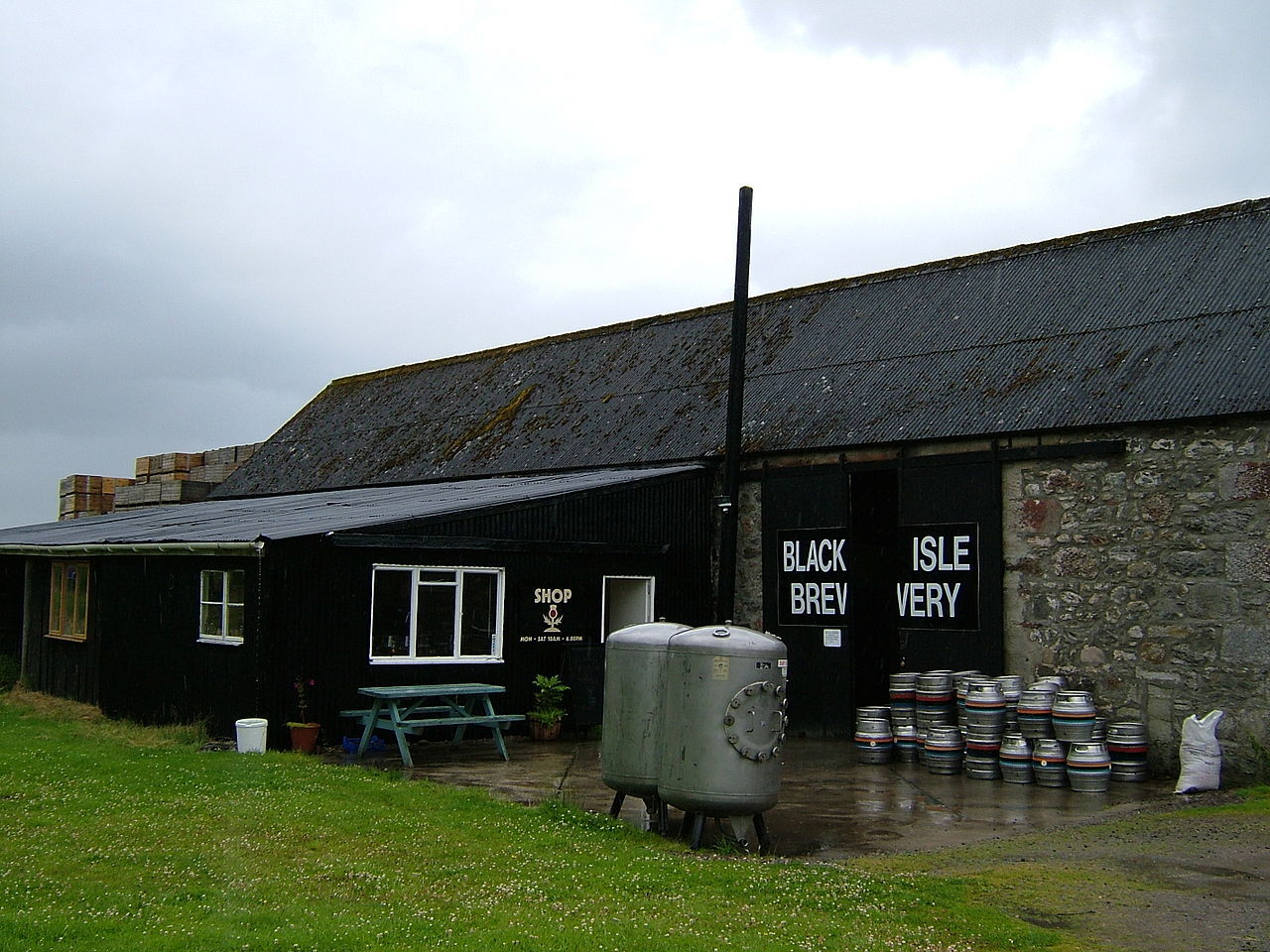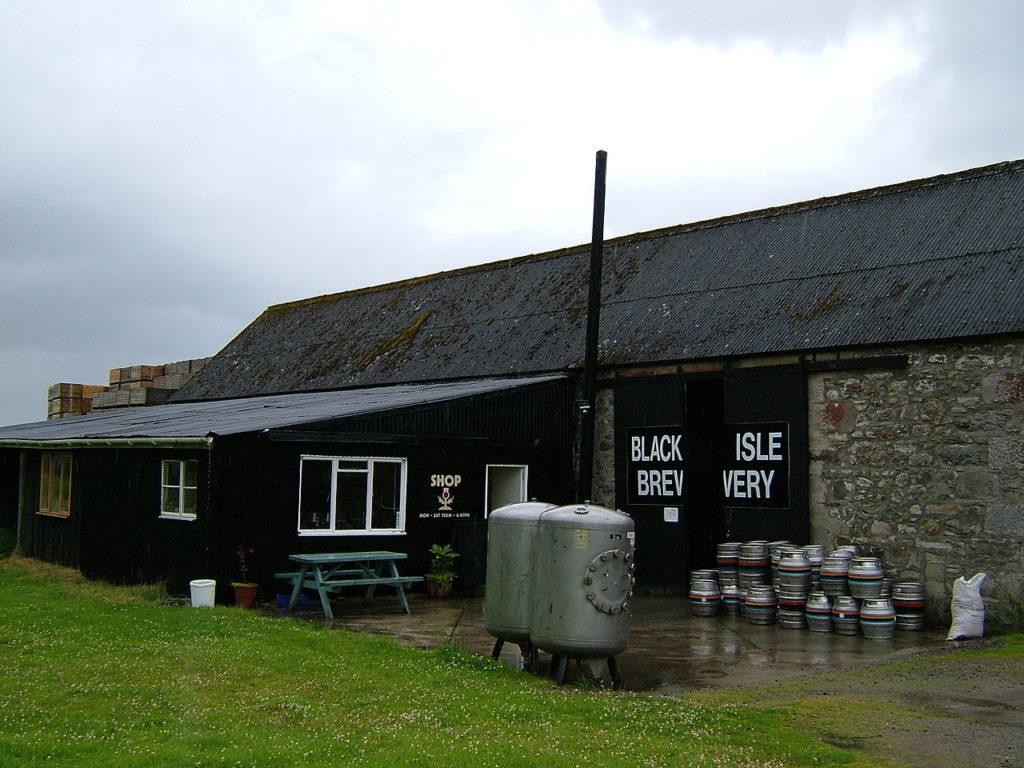 Its fans evidently think the beers' higher prices are worth it, as attested by the numerous awards Black Isle's brews have accumulated over the years. The brewery's dedication to the organic makes it the perfect place to divulge in the Scottish climate's suitability for producing juicy grains that make great beer.
To try: Yellowhammer 4% ABV, straw-coloured beer with a grapefruit aroma.
---
More information
More breweries and other adult-beverage destinations from around the country can be found in Britain in a Bottle: