For all but the very luckiest of us, visiting Victoria Falls will be a once in a lifetime trip. After gasping at the sheer magnitude of the world's largest sheet of falling water (625 million litres per minute) and then taking some photos (and maybe even the odd selfie?), what can you do to make the most of your precious time? From sedate river cruises, to adrenalin-fuelled bungee jumps – here is our round up of the best activities in the vicinity of this Natural Wonder of the World.
White-water rafting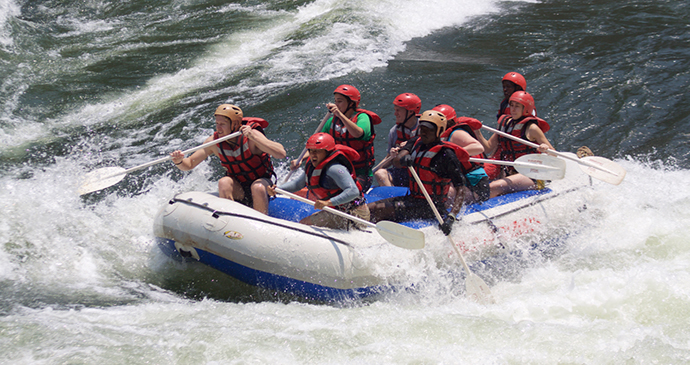 This was the area's original adrenaline sport, and the section of river below the falls is one of the finest stretches of navigable rapids in the world. Rapids are graded on a scale of 1 (smooth water) to 6 (commercially unrunnable). Here the rapids are nearly all graded 4 or 5, about as difficult and dramatic as it gets. Although Zambezi rapids are big, most are not technically difficult provided the guide positions the raft correctly. There are also long calm stretches in between, allowing plenty of time to recover from an unplanned swim or a flip. It's while floating down these serene stretches that you witness the impossibly beautiful scenery as the river winds its way through the towering gorge.
Upper Zambezi canoeing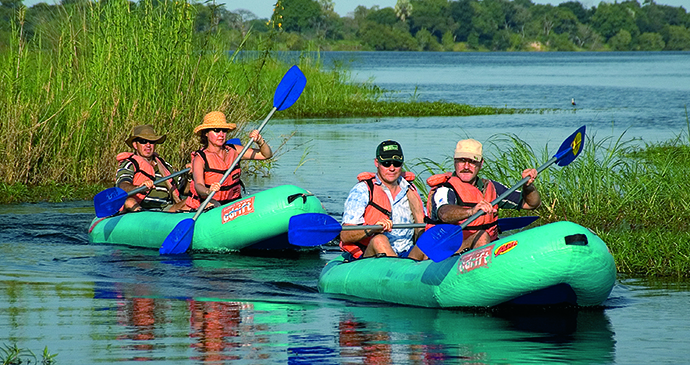 This is your chance to relax and pretend you are David Livingstone on your way to seeing the falls for the first time, for this stretch of river upstream of the falls is where he spent his days prior to his 'discovery'. The Zimbabwe bank here is part of the Zambezi National Park. Several companies offer different types of canoe trips, and you are sure to find one that suits, whether it's a three-day camping excursion, an early morning breakfast drift or maybe a sundowner with a gin and tonic or three.
Bungee-jumping or gorge swinging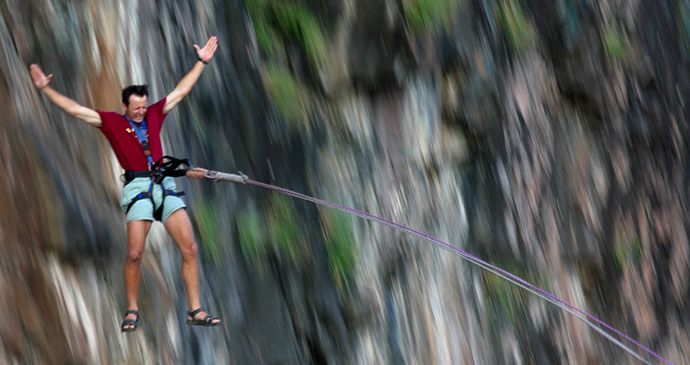 Bungee-jumping from Victoria Falls bridge needs no explanation other than to say that at 111m down to the river, this is one of the highest and most spectacular jumps in the world. The gorge swing is a variant on the bungee-jump – you launch yourself off a cliff for a three-second 70m free-fall before your rope goes taut and you swing across the gorge like a giant pendulum, suspended from a cable strung across the canyon.
Canopy tour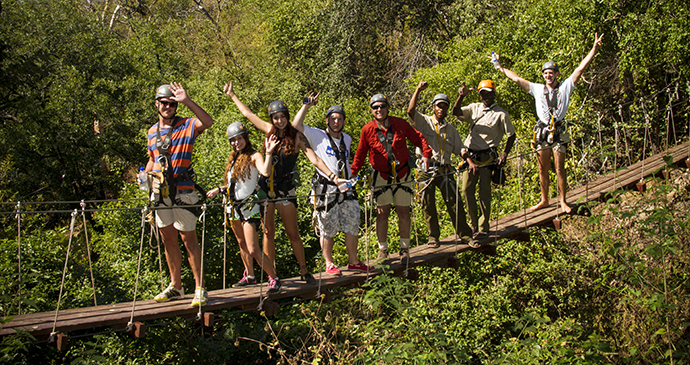 For those of us less keen to launch ourselves into mid air, how about the rather excellent and family-friendly alternative allowing us to enjoy spectacular views on a 2-hour journey along gentle rope bridges, trails and wire slides through the luxuriant canopy of this stunning gorge's hardwood forests. Trips are escorted, have a full safety briefing and cater for all ages.
Take to the skies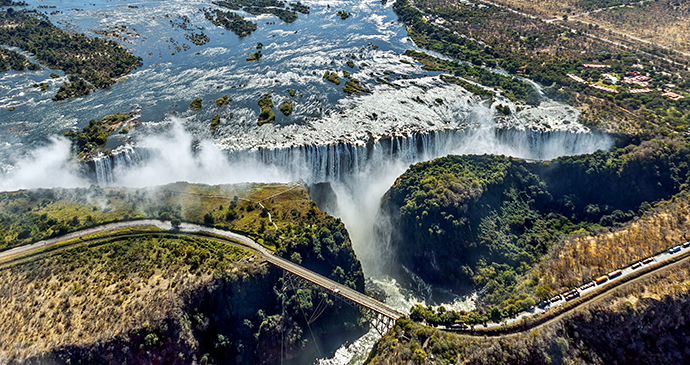 There are two companies in Victoria Falls operating helicopter sightseeing trips over the waterfall and gorges as well as longer flights taking in the Zambezi National Park and the Falls – approximately 15 and 25 minutes respectively. If you are interested in the fascinating geology of the area and want to really bring it to life, there's no better way than an exhilarating aerial view.
River cruises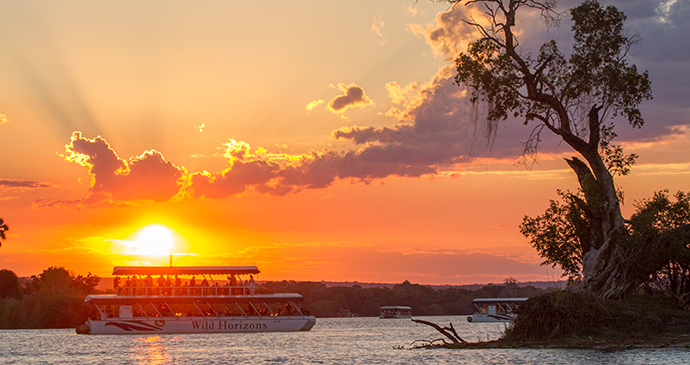 Several operators offer cruises on the river above the falls throughout the day, and all include catering with generous quantities of alcohol: champagne breakfast, lunch or sundowner cruises. Sunsets along the Zambezi can be glorious. You'll almost certainly be serenaded, if that's the right word, by grunting hippos, and there's a good chance you'll see elephants coming down to drink.
Dining with a view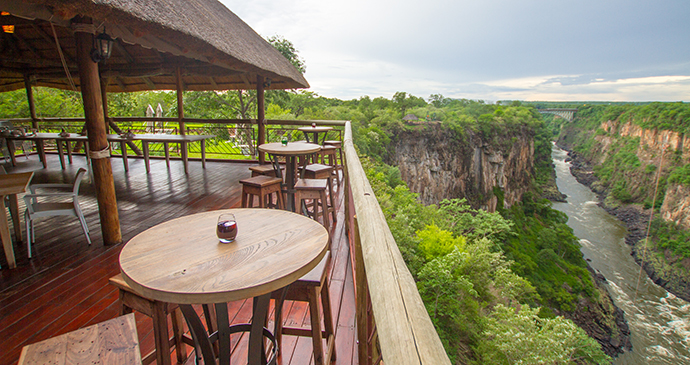 And if all of this gets too much? How about dining at the Lookout Café where the food is excellent and the views are, quite simply, second to none. And relax!
---
Find out more about Victoria Falls in our guide to Zimbabwe: