Written by Bradt Travel Guides
What if we told you that the only thing standing between you and a weekend of unspoiled nature, fresh air, world-class gastronomy and a rich cultural history was a commute of barely an hour? If that sounds too good to be true, it isn't – an hour is all it takes to fly from Edinburgh to the 18-island archipelago more commonly known as the Faroe Islands.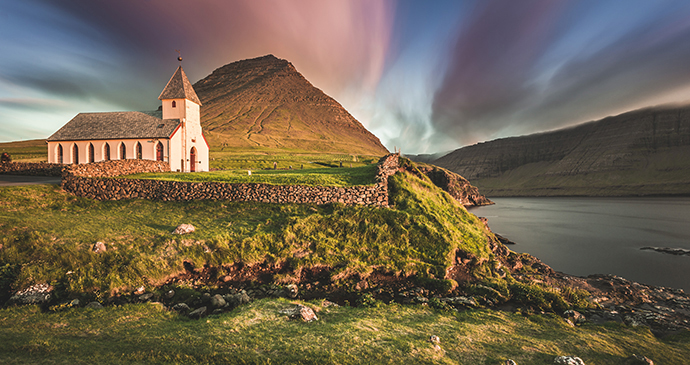 The Faroe Islands are just an hour's flight away © Frederica Violin, Shutterstock
To celebrate the resumption of Atlantic Airways's twice-weekly flights between Edinburgh Airport and the Faroes – which run from March to December – we take a look at the best way to spend a weekend in one of Europe's least-visited destinations. With a handful of days being just enough to get a flavour of Faroese life, but also enough to whet one's apetitie, perhaps you'll be back again – next time, for longer!
The Faroe Islands have three things in plenty: vast areas of unspoilt mountainous terrain perfect for hiking; vertical sea cliffs teeming with birdlife ideal for ornithologists; and picturesque villages of wooden houses topped with turf roofs waiting to be discovered. With just a couple of days in the Faroes, however, it makes sense to concentrate on the capital, Tórshavn, and the immediate vicinity: the airport, on the island of Vágar, is just 45 minutes away by car.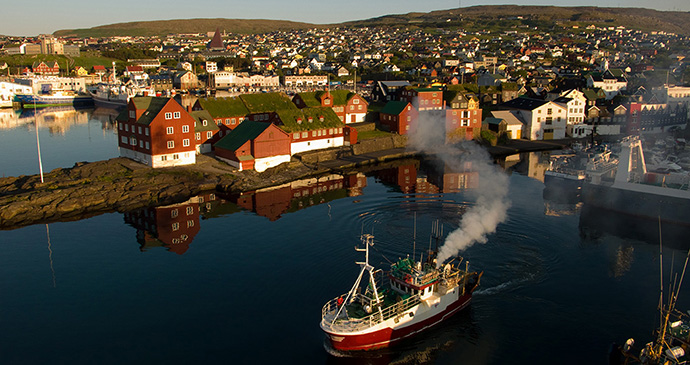 Don't let Tórshavn's size fool you – the small capital is full of life © Roland Zihlmann, Shutterstock
One of the best things about Tórshavn is its wonderfully compact size. Nowhere is too far to reach on foot, and in a town of narrow streets and alleyways, you're frankly better off without a car. It's perhaps best to start in what can be considered Old Tórshavn: if Tórshavn has an old town, it is the delightful confusion of narrow winding lanes and passageways known as Undir Ryggi. Here neat 19th-century wooden houses, their black-tarred walls punctuated by white-framed windows, nestle eave to eave under roofs of springy grass. Mercifully, these homes were spared the devastation wrought by the fire of 1673 that swept through Tinganes destroying everything in its path. Take time to amble around these alleyways in summer and you're more than likely to find children playing undisturbed in their tiny gardens and chickens wandering freely, scratching for food – in fact, a snapshot of Tórshavn life that has barely changed over several hundred years.
From here, explore Tinganes itself: the tooth-shaped point of land that reaches out southwards into the waters of Tórshavn harbour, separating the commercial harbour of Eystaravág from the shipyards and marinas of its westerly neighbour, Vestaravág. Today this flat rocky outcrop is dominated by a gaggle of hulking maroon-coloured, turfroofed structures that, quite unassumingly, are home to the Faroese Home Rule government. If this peaks your interest, you'll also be duly impressed by the Løgting (Faroese Parliament building) and the Kongamini (King's Monument).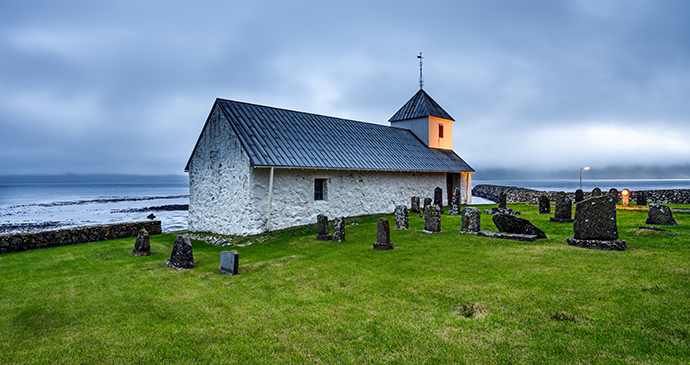 Visiting the churches of Kirkjubøur is popular for weekend visitors © Nick Fox, Shutterstock
With the major sights of the capital under your belt, why not look to move slightly further afield and sample some of the dramatic Faroese landscape as you go? The most accessible of these trips are the churches and ruined medieval cathedral of Kirkjubøur and the tiny island of Nólsoy, just a short boat journey away.
For the wildlife lovers among you, it's definitely worth seeing the spectacular bird cliffs at Vestmanna, though this boat tour will take up the best part of a day, so be sure that you can spare the time!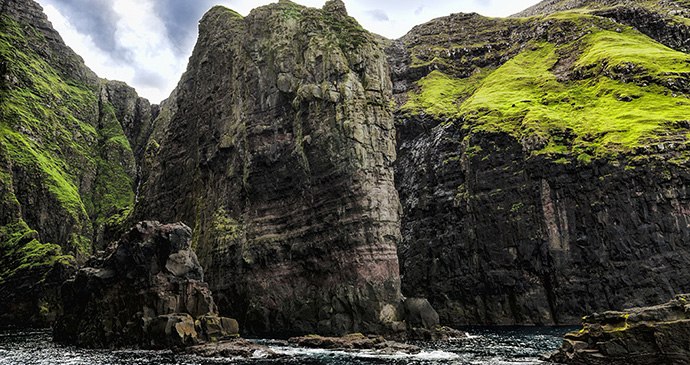 The Vestmanna bird cliffs are a must for anyone interested in seabirds © Eydfinnur, Shutterstock
All in all, a weekend in the Faroe Islands has something for everyone: an eclectic mix of history, culture, and the outdoors. While being ambitious with your itinerary is certainly encouraged, be careful not to miss the finer details, or forget one of the greatest pleasure of Faroese culture: a distinctively slow and relaxed pace of life.
---
Inspired to book a trip to this Danish island chain? Talk to our friends at Regent Holidays: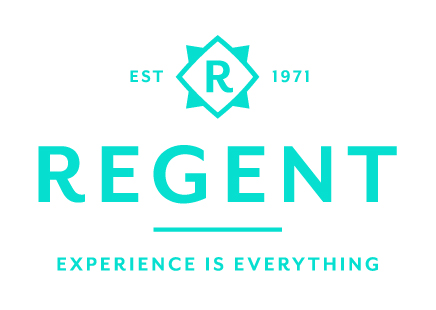 With an unquenchable interest in the alternative, Regent was one of the first UK travel companies to operate tours to Russia, North Korea and Greenland – and we're still venturing off the beaten track today. Whether you want to explore the beautiful Faroe Islands, travel on the Trans-Siberian Railway or go in search of the elusive northern lights in the Arctic circle, speak to one of our travel specialists today.
---
Looking to learn more about the Faroe Islands? Check out our comprehensive travel guide: