You don't need reminding what an awful time we're all facing. Life is on lock-down and each day brings more bad news. For the moment, as we're stuck at home trying to get to grips with 'social distancing', the world feels a smaller place.
But the world is still out there, as big as it's ever been. The only certainty about the current situation is that it will pass, that the time will come when those of us who love to travel will pack our bags and venture out once more. That time might come later this year or it might come in 2021 – but it will come, and what now seems an impossible distance away will soon loom large and exciting.
While we wait indoors, what better way to while away the hours than planning for adventures ahead? Over the coming weeks, we'll try to sate your wanderlust with travel features to entertain and inspire you. We'll serve up weird and wonderful travel facts, amusing travel stories, and even flexible travel deals that you might want to consider booking for 2021.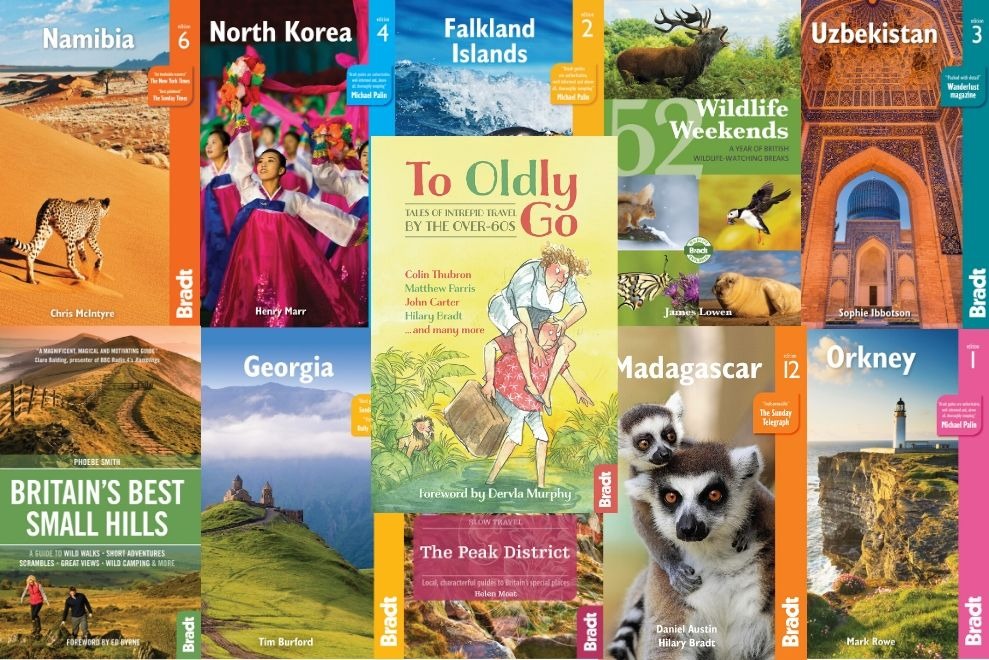 But, placing cards on the table, we hope also to enlist your help during these deeply difficult months. Many industries are suffering, of course, but the travel industry is among those faring the worst. Hundreds of travel providers are at risk of going under, and – aside from the human stories behind such collapses – as travellers, we can expect less choice and higher prices in the future if we allow that to happen.
And, yes, we at Bradt Guides find ourselves fighting for survival. Bradt is the only independently owned guidebook publisher among the 'top 5'; we've no parent company to carry us through. For nearly 50 years, Hilary Bradt has led the way in covering regions that other publishers don't, championing countries that need tourist revenue more than the tourist hotspots. She's tried to do good through our books, to support the 'underdog' destinations. She was awarded an MBE in recognition of her services to tourism. Now, for the first time ever, she and we find ourselves the ones in need of support.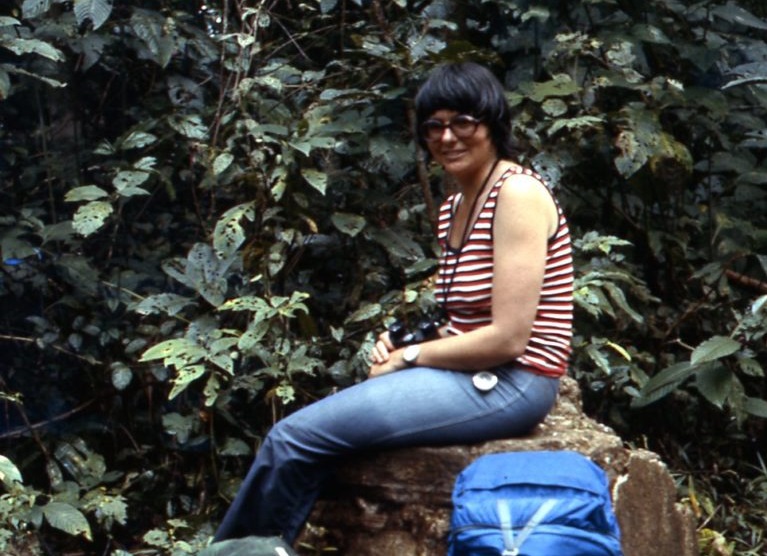 But this isn't a plea – it's a rallying call! We want to mobilise those who have used our books over the years. Those who value the type of travel that we value and want to protect it as far as possible. So, if you're at all able to help, we ask three things here:
Stay as outward looking as you can As we hunker down, let's push the four walls back a little by anticipating what's on the other side. We'll provide all the material you need to indulge that wanderlust. Engage with us on social media, send us an email or just browse our e-newsletters. Join us in celebrating a shared love of travel – even if, for a while, that's from our armchairs.
Plan for 2021 You will be travelling again so why not take this time to prepare the way ahead? If you've a dream trip on your bucket list, research your ideal itinerary. Now might even be a good time to book: operators are launching deals for future travel at huge discounts and with unprecedented guarantees on flexibility. If you've booked a trip for the coming weeks, consider pushing the date back rather than cancelling it altogether.
And buy a Bradt guide or two… What better way to fill the hours than by reading a good book? And what better time to buy than now, when we're offering 50% off all our titles for the foreseeable future (use code DREAM50 at the checkout). We've travel guides to inform and inspire, of course, and to help you with your planning.
But we've a host of other titles too: books about Slow Travel in your local area; works of travel literature describing epic expeditions or life-changing journeys; anthologies of true travel tales that range from the moving to the side-splitting; celebrations of wildlife, whether in Britain or around the world; biographies by leading naturalists and activity guides that might provide some ideas for getting out into open spaces and preventing you going stir-crazy.
We've just published Britain in a Bottle – a guide to Britain's best breweries and distilleries – that surely will come in useful. And we've recently launched The Bradt Travel Club, a subscription service offering a range of special benefits and rewards, ranging from a colourful monthly e-zine to an exclusive concierge service.
At 50% off, a Bradt book will cost less than a luxury pack of loo roll. Why not get stock-piling?
We're not stupid. We know that no-one is unaffected by the current situation, and if you have an elderly relative or run a small business then your priorities will lie elsewhere. Our thoughts are with you; we hope you find a way through. But, if you feel you can afford to do so, please buy a few Bradt books during this lock-down rather than waiting until it passes. It's only through the forward-thinking of readers like you that we'll be around to publish guides when things return to normal.
Whatever your situation, we hope you can stay positive. If nothing else, we're all in this together.