Every year, travel giants Wanderlust ask their readers to vote for their favourite travel-related things, from destinations to tour operators to travel guides. We were chuffed to take the gold for 'Top Guidebook Series' (for the third time in four years, we might add), with a fantastic satisfaction rate of 84.50%. Since our founding in 1974, we have strived to offer in-depth, high-quality guidebooks to lesser-known corners of the world – and we're pleased to see we are doing so!
As well as voting for their favourite guides, Wanderlust readers also had a say on the top emerging destinations in the world for this year. Given our penchant for off-the-beaten-track places, it might not be too surprising that we have had, at one time or another, guidebooks for all five. Read on to discover why these destinations are still firmly on our radar.
1. Uzbekistan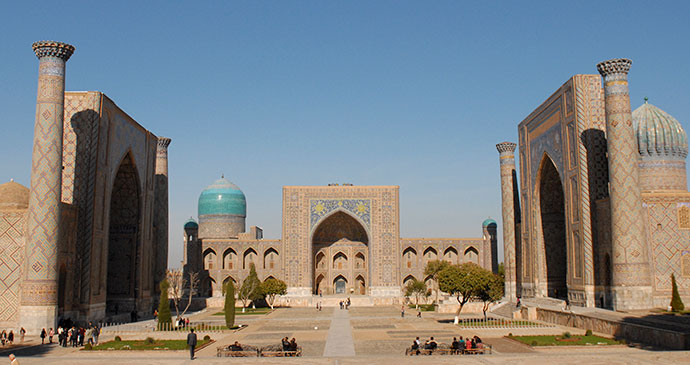 The Registan is the one of the highlights of the ancient city of Samarkand © Sophie & Max Lovell-Hoare
Home to central Asia's greatest Silk Road cities – Samarkand, Khiva and Bukhara – Uzbekistan is a place of elegant domes, towering minarets and impressive squares. And with the visa scheme recently scrapped, it's not hard to see why it took the top spot on this list. Go now, before everyone else does!
2. Iran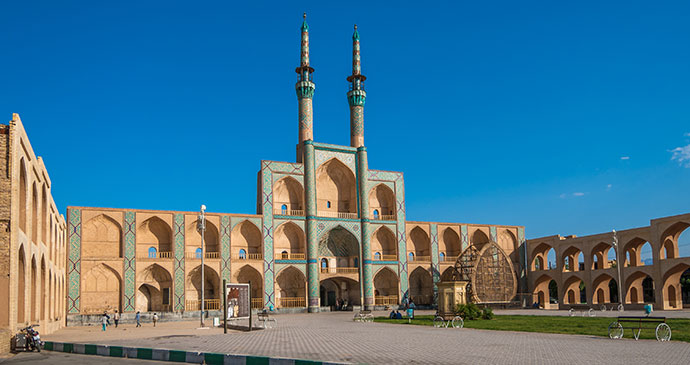 The mosque in Amir Chaqmaq Square in Yazd is the perfect example of opulent architecture © Javarman, Shutterstock
As political relations thaw, tourism to Iran is growing, and new visitors are enjoying the warmest of local welcomes. We recommend travelling here to experience the diverse range of sights this charming country has to offer, from opulent historic architecture to gleaming modernised cities.
3. Kyrgyzstan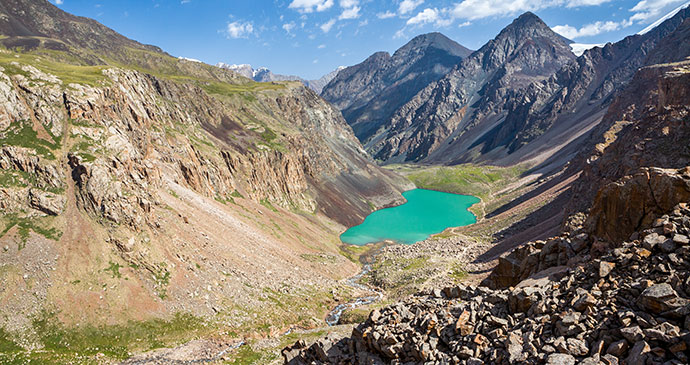 The towering peaks of Tien Shan form a beautiful mountainscape © Evgeny Dubinchuk, Shutterstock
Deep within central Asia, Kyrgyzstan's beautiful mountainscapes, dreamlike rock formations and semi-nomadic culture are gloriously unspoiled. Whether you're trekking among the towering peaks of the Central Tien Shan, camping under the stars in a traditional yurt or galloping on horseback through the rugged Ala-Archa Canyon, there's plenty to captivate the adventurous traveller.
4. Bolivia
Madidi National Park is just one of the scenic places to visit in Bolivia © Michael Kessler, Wikimedia Commons
Ok, so technically we don't still have an in-print guidebook to Bolivia. But this South American beauty is arguably the reason for our whole existence, since it was during a three-day river cruise here that Hilary and George Bradt wrote the very first Bradt Guide about the three treks they had embarked on in Bolivia and Peru. They sold it for just $1.95 in 1974. Today, this stunning country has just as much to offer the intrepid traveller as it did back then – home to the world's highest capital, highest lake and highest and largest salt pans, it is truly a land of superlatives.
5. Rwanda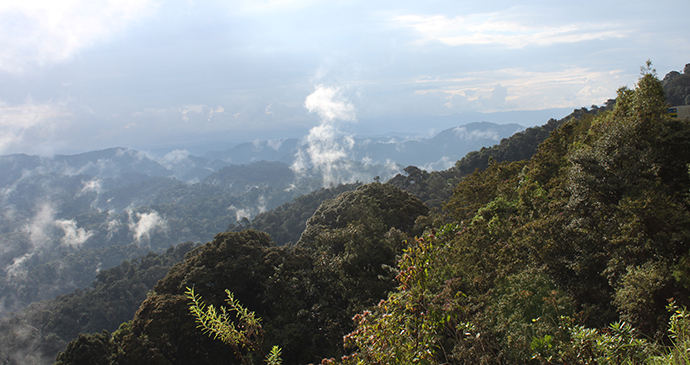 The vast expanse of Nyungwe Forest National Park is home to over 300 species of bird © Anna Moores
Rwanda may be famed as the world's premier gorilla-tracking destiantion, but there's much to experience besides in the 'Land of a Thousand Hills'. Scenic cycle trails, watersports on Lake Kivu or hiking in the unspoilt Virunga mountains occupy the energetic; and visitors can mix with local people, sharing their activities and cultural events. With accommodation ranging from friendly local guesthouses to brand new luxury lodges, why wait?
---
If you want to learn more about these increasingly popular destinations, check out our comprehensive country guides: