Written by Bradt Travel Guides
Didn't think Africa was possible in a weekend? Think again. A land of mangrove-lined creeks, golden beaches and mysterious megaliths, The Gambia is only six hours from the UK; although you'll need your antimalarials, it's in the same time zone as the UK, so there will be no jet lag.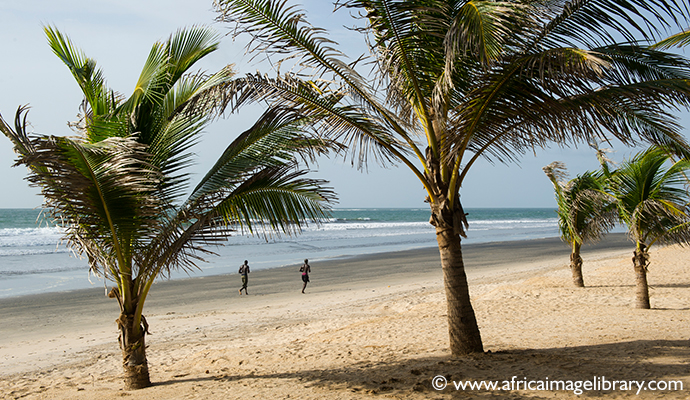 The Gambia's Atlantic coastline is home to it's best beaches © Ariadne Van Zandbergen, Africa Image Library
Greater Banjul and its suburbs are the focal point of any trip to Gambia, and the coastal strip around Kololi is the best place to base yourself, home to 90% of the country's hotels and restaurants. Although it can sometimes feel like a European resort, a definite West African flavour is pervasive everywhere you go; whether it is the hot sun, sandy beaches and palm trees, the bright clothes of the local women, or the gorgeous birdlife flitting around the hotel gardens. If sun-seeking is your thing, then white sands of Fajara and Kotu are the best beaches Gambia has to offer.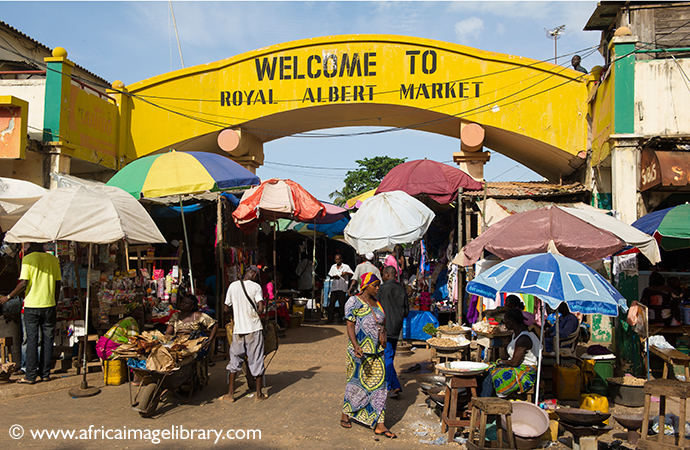 Banjul's Albert Market is the best place for handicrafts © Ariadne Van Zandbergen, Africa Image Library

For a taste of Gambian life, head to the markets – handicraft enthusiasts shouldn't miss the capital's Albert Market, a great place to buy woodcarvings, tie-dyed batik clothing and much else besides. Serekunda Market is Gambia's biggest – a hive of activity where you can buy anything from traditional African clothes to Western platform shoes, it's the place for a taste of unadorned modern-day Africa.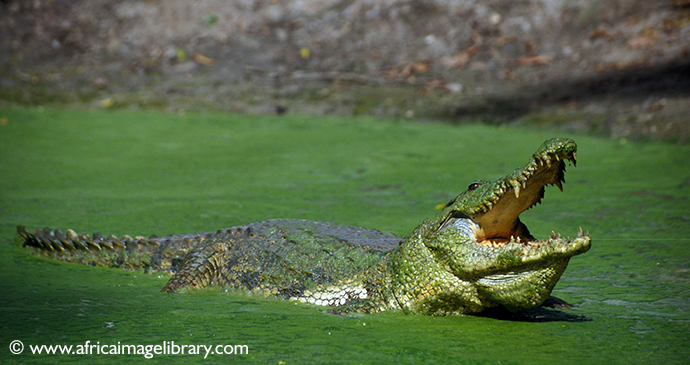 Stroke a croc's back at Kachikally Crocodile Pool © Ariadne Van Zandbergen, Africa Image Library
You don't need to move too far from the coast to find yourself immersed in an unambiguously African landscape. The Kotu Stream is a mandatory stop for birders, where you can clock up to 50 species in just two hours, and you'll find red colobus, giant monitor lizards and plentiful forest at the Biljilo Forest Park just a five minute walk from the Senegambia Strip. If you want to get up close and personal with a crocodile, then try the Kachikally Pool in Bakau, where the crocs are so tame you can stroke their backs.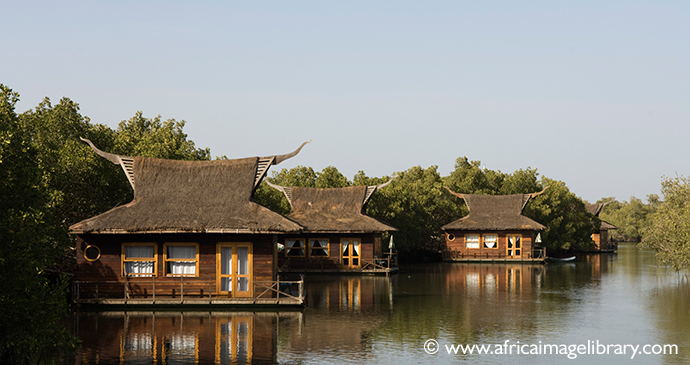 The Mandina Lodges are a great place to stay if you're looking for a bit of adventure © Ariadne Van Zandbergen, Africa Image Library
If you've got the time, or fancy a bit of free spirited exploration, head south the Coastal Belt; nowhere on the coast can offer an adventure comparable to heading upriver into the largely undeveloped and off-the-beaten-track interior. The Mandina Lodges in the Makasutu Cultural Forest are the place to stay; just half an hour from Banjul Airport, this superlative upmarket eco-retreat also offers day excursions that provide a fascinating introduction both to the culture and wildlife of the coastal hinterland. We recommend a trip to the Gambian Reptiles Farm, a rehabilitation centre for snakes and crocs, coupled with a visit to Gambia's UNESCO World Heritage Site – the slave-trade towns of Albreda, Juffureh and Kunta Kinteh Island.
---
Are you hooked? Explore more of the Gateway to Africa with our guide, written by Africa-expert Philip Briggs: