James Sadler might not be a familiar name today but 200 years ago all of England knew his name. He was a lowly pastry chef who had an eye for science. He began to experiment with gas-filled balloons, was the first to use heat (a fire in the basket) to 'control' a balloon's altitude and on 4 October 1784 he became the first Englishman to fly, taking off from Christ Church Meadow in a balloon that he'd made himself.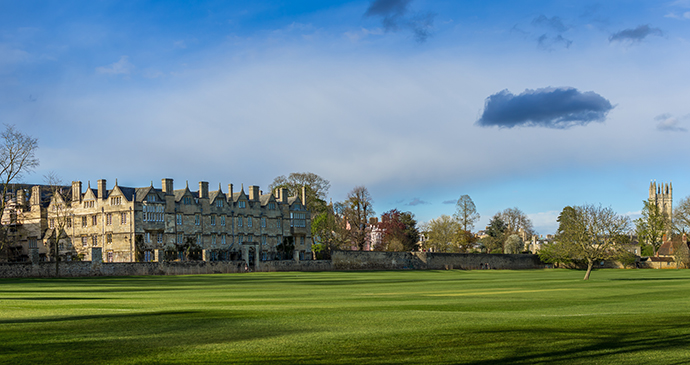 The site of the flight, Christ Church College's meadow © ExFlow, Shutterstock
The balloon rose to approximately 3,000 feet before coming down near Woodeaton, four miles away. He returned to the city 'an absolute hero', balloon fever gripped the nation and 30 years later Sadler had the patronage of the royal family for balloon flights in Hyde Park at the 1814 Jubilee.
All that remains today to mark one of England's greatest achievements is a commemorative plaque along Dead Man's Walk, close to the spot where Sadler took off.
---
Want to uncover more of the the fascinating past in the Cotswolds? Here's 10% off the guide: