Oxford's Covered Market is special. Accessed off The High, Cornmarket Street and Market Street, it's full of cosy cafés and tiny independent boutiques selling interesting things. Most of all, though, it remains a food market where the same family butchers have been trading for generations, where fruit and vegetables really are fresh and where you can buy food that has genuinely been produced in Oxford.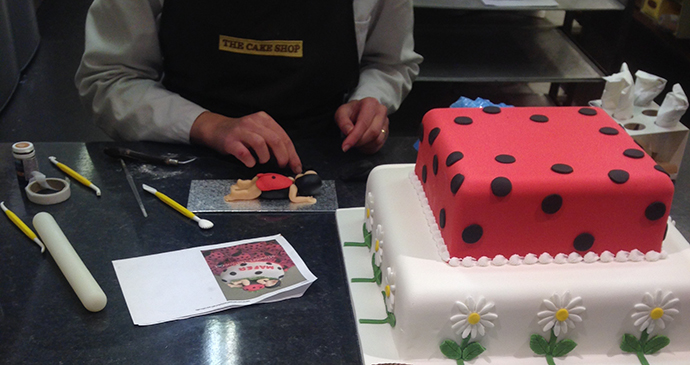 You can watch cakes being decorated through the window of the Cake Shop © Edward Alexander
You can find products such as the Oxford sausage with its centuries-old history, Oxford Blue cheese, Oxford Sauce with a kick that will send you flying over college roofs and Oxford Marmalade, sadly the only one now outsourced from other parts of the country. Look out for the market's famous Cake Shop too, where cake artists shape and decorate the cakes in the window.
---
Want to find more tasty treats throughout the Cotswolds? Here's 10% off the guide: