Wander down almost any street in Flanders and your nose will crinkle as some delicious smell wafts by. Why not allow us to lead you around the region by your tastebuds?
Frites
Flanders is famed for producing some of the finest cuisine in Europe but the not-so-humble chip is adored above all else. Even the smallest of villages houses at least one frietkot to cope with local demand, while the Belgian fry culture itself enjoys UNESCO's patronage (despite the name French fries, they were invented in Belgium).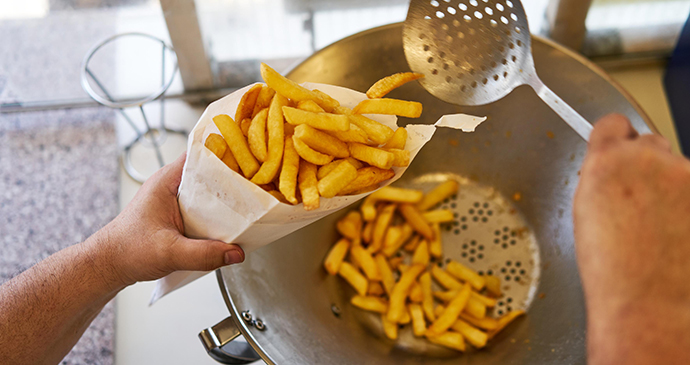 Maison Antoine in Brussels has been hailed as the finest purveyor of frites in the world by The New York Times, and locals and tourists form long queues to scoff their fresh chips. When it comes to gourmet fries, however, Dutch chef Sergio Herman's upscale Frites Atelier (with branches in Antwerp, Ghent and the capital) takes some beating, thanks to its souped-up sauces and toppings – think kimchi and Flemish stew.
Chocolate
Chocolate is the number one gift brought back from Flanders, with Brussels Airport Zaventem, perhaps unsurprisingly, the world's largest sales outlet for the sweet stuff. Brands like Godiva, Neuhaus and Leonidas are household names.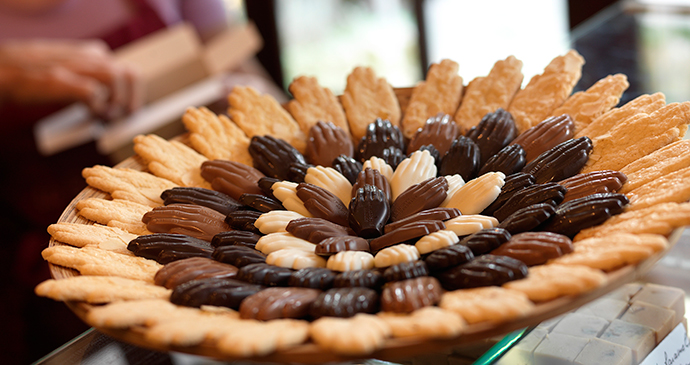 While Bruges abounds in picturesque chocolate shops, the capital is the place to go for the real McCoy, home to master chocolatiers like Wittamer and Pierre Marcolini. Many establishments sell pre-packed boxes, but it's much more fun to handpick your own chocolates. Specialist terms to look out for are ganache (chocolate, fresh cream and a stronger percentage of cocoa butter flavoured with cinnamon, coffee or liqueur); gianduja (milk chocolate and smooth hazelnut paste); and praline (chocolate mixed with finely chopped nuts or toffee).
Jenever
Stored in a traditional stoneware bottle, jenever – an ancestor of gin – makes an excellent souvenir. Limburg's fashionable capital, Hasselt, has a museum specially dedicated to the liquor, where you can learn the differences between gin and jenever and sample a cheeky tot in the tasting room afterwards.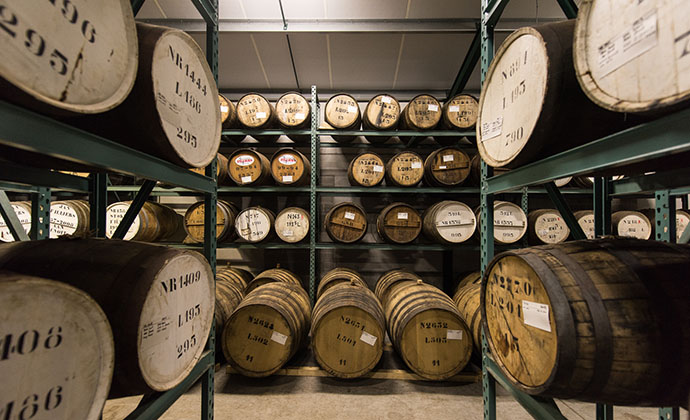 Visit in October to attend the city's delightfully quirky jenever festival, when fountains run with the spirit and it's impossible to avoid a glass or ten.
Seafood
The North Sea coast abounds in fantastic fresh seafood, whether you're wolfing down shrimp croquettes or sampling the produce directly on the beach after watching a display by the UNESCO-listed horseback shrimp fishermen. Look out for local specialities sole à l'ostendaise (sole in a shrimp-and-mussel cream sauce) and vispannetje (creamy, gratinated seafood stew with salmon and prawns), as well as locally farmed, mild and sweet oysters.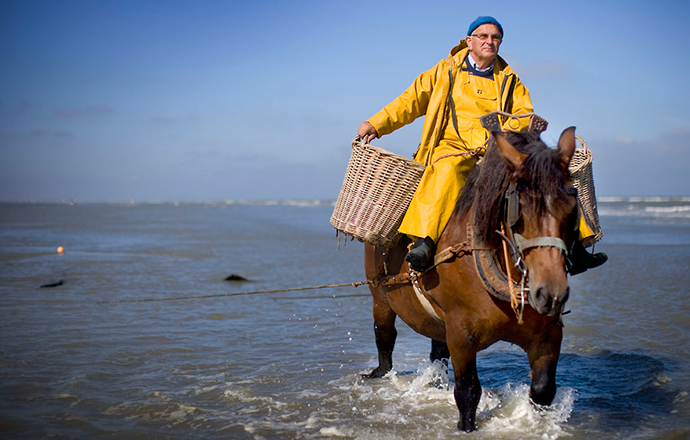 Our top tip for a posh seafood dinner that will linger in the memory is Julia's Fish and Oyster Bar in Koksijde, not far from Sint-Idesbald's dedicated Paul Delvaux museum.
Beer
Belgian brewing has become a world-famous tradition, to the extent that UNESCO has now recognised it as an inextricable part of the country's heritage. Whoever makes the beers, they come in just about every strength, shade and style imaginable, mainly in bottles and usually with a yeast sediment (so pour with care).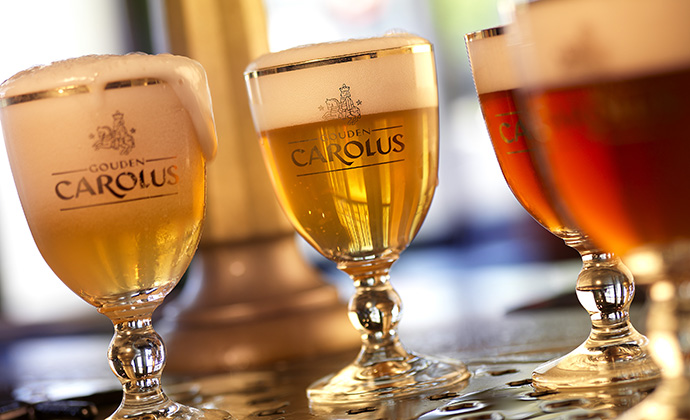 Our recommended eccentric pitstop for the major beer geek in your life is Kulminator in Antwerp. This legendary, cluttered pub offers over 600 varieties of beer – some bottles even dating back to the 1970s. There's a telephone-book-sized menu on hand, but it's fun just to pick one of the dusty bottles behind the bar.
If you want to learn more about the history behind Belgium's brewing tradition, meanwhile, head to Brouwerij Het Anker in Mechelen. It's famed for the winning combination of its setting – in the city's atmospheric, UNESCO-listed Groot Begijnhof (Large Béguinage) – the history (it's one of Belgium's oldest breweries), and the distinguished Gouden Carolus you get to drink at the end.
Eating out
Ghent is currently leading the way in offering a dynamic and vibrant restaurant scene sure to tempt the tastebuds of any visitor to Flanders. The city has really upped its game in recent years and now shelters six Michelin-starred restaurants and a host of creative bistros offering good-value deals.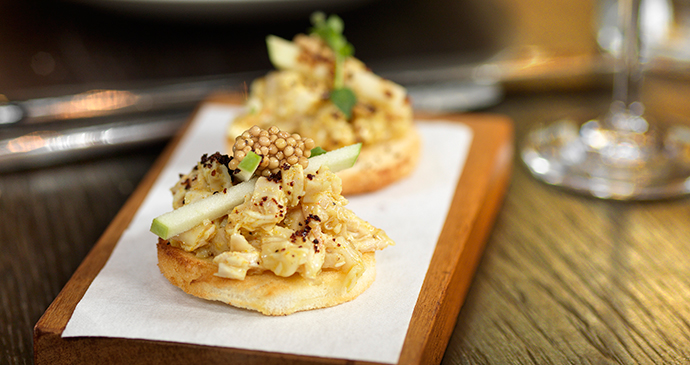 That's not its only calling card: in carnivorous Flanders, Ghent styles itself as Europe's veggie capital, and every Thursday restaurants make an effort to up their vegetarian options. If you're hankering for a quick bite, head to Ghent's Turkish quarter on Sleepstraat. You'll also want to try cuberdons (little noses); these purple cone-shaped candies sparked a war between two rival sellers on Groentenmarkt – as covered by international newspapers – until one went too far and was banished!
Want to find out more about eating and drinking in northern Belgium? Check out our comprehensive guide.