Written by Bradt Travel Guides
Botswana is probably the world's top wildlife destination. The sheer variation of the country, from the arid Kalahari to lush, well-watered forest glades, ensures tremendous variety. There is variety, too, in the range of activities available while on safari. From bouncing across the bush following a pack of wild dogs in a 4×4, to spotting reed frogs in the Okavango Delta from a mokoro, or even taking a flight to marvel at game from the air; whether you're on your first safari or your fiftieth, Botswana won't disappoint.
Driving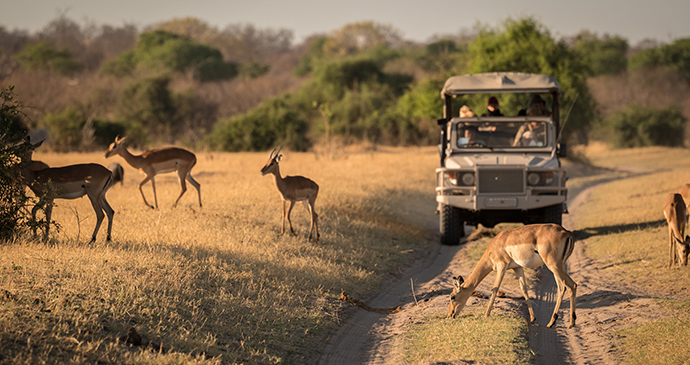 Driving through Botswana's wild areas gives guests an exceptional view of wildlife © Jannelle Lugge, Shutterstock
Driving around Botswana is exceedingly easy if you stick to the network of first-class tarred roads between the towns, but heading into the bush is a completely different proposition, which usually requires a small expedition. Botswana's bush tracks are maintained only by the passage of vehicles, and aren't for the novice, or the unprepared. However, if you've been to Africa at least once or twice before, perhaps including a driving trip around South Africa or Namibia, then such trips can be a lot of fun provided that you realise that you're embarking on an adventure as much as a holiday. Having assessed all the dangers, those who do this kind of trip often get addicted to the space and the freedom; it can be really rewarding and tremendous fun! Alternatively, many camps, lodges and operators offer organised game drives, both during the day and at night, giving visitors the ultimate opportunity to see a variety of wildlife close up.You could consider taking a binocular to enhance this experience –the Swarovski EL binocular works well in low light, so is perfect for animal spotting at dawk or dusk.
Walking safaris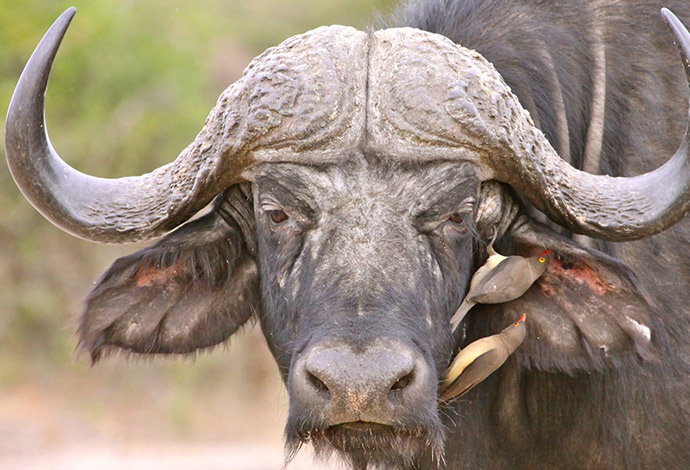 On walking safaris you can use ox-peckers to lead you to buffalo © pauleek, Shutterstock
Walking in the African bush is a totally different sensation from driving through it. You may start off a little unready – perhaps even sleepy for an early-morning walk – but swiftly your mind will wake. There are no noises except the wildlife, and you. So every noise that isn't caused by you must be an animal; or a bird; or an insect. Every smell and every rustle has a story to tell, if you can understand it. With time, patience and a good guide you can learn to smell the presence of elephants, and hear when a predator alarms impala. You can use ox-peckers to lead you to buffalo, or vultures to help you locate a kill. Tracks will record the passage of animals in the sand, telling what passed by, how long ago, and in which direction. Eventually your gaze becomes alert to the slightest movement; your ears aware of every sound. This is safari at its best: a live, sharp, spine-tingling experience that's hard to beat and very addictive. Be careful: watching game from a vehicle will never be the same again for you.
Mokoro trips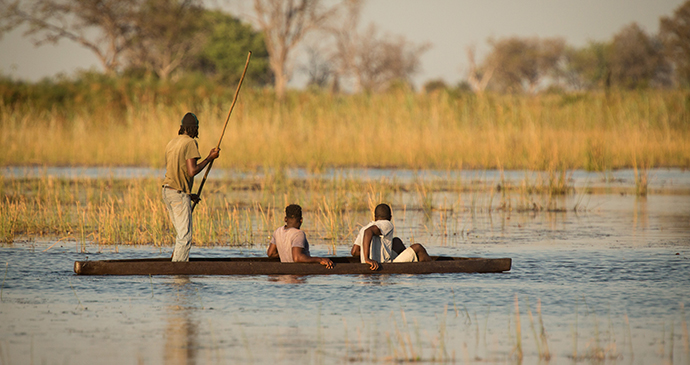 Travelling by mokoro is a very unobtrusive way to explore the tranquil waters of the Okavango © Janelle Lugge, Shutterstock
Gliding along the lily-strewn waterways of the Okavango Delta in a mokoro, spotting wildlife – from elephants to cape clawless otters to painted reed frogs – is the ultimate, unobtrusive way to explore. In Lake Ngami and the River Okavango, the explorer Charles John Andersson describes a mokoro used by him on Lake Ngami in the early 1850s:
The canoe in which I embarked (and they are all somewhat similarly constructed) was but a miserable craft. It consisted of the trunk of a tree, about 20 feet long, pointed at both ends, and hollowed out by means of fire and a small hatchet. The natives are not at all particular as to the shape of the canoe. The after part of some that have come to my notice, would form an angle of near forty-five degrees with their stem! Nevertheless, they were propelled through the water by the Bayeye (my boatmen were of that nation) with considerable speed and skill.
The 'appointments' of the canoe, consist of a paddle and a pole, ten to twelve feet in length. The paddle-man sits well in the stern, and attends mostly to the steering; while his comrade, posted at the head of the canoe, sends her along, by means of the pole, with great force and skill.
The natives, however, rarely venture any distance from the shore in their frail skiffs.
Local inhabitants of the Okavango still use mokoro like this, but for visitors it's more usual to have simply a single poler standing up at the stern and propelling the craft with a long pole. It's very like the punting done at some universities in Britain; a gentle form of locomotion best suited to shallow waters. The last few decades have seen a mushrooming demand for mokoro, which began to deplete the older specimens of these species in some areas. Fortunately, fibreglass mokoro, that look very similar, are now being made, and are used by almost all safari camps today. If you are given a wooden craft, check with your camp that when it's no longer usable, they intend to replace it with a fibreglass version. The Delta can't afford to lose more of its oldest trees!
Riding safaris
African Horseback Safaris offers a range of safaris from three to ten nights, giving plenty of scope. Following arrival in camp, each trip starts with an introductory talk on the safari, and a safety briefing. Provided that you are a competent rider, seeing the Okavango from horseback can be totally magical. From the point of view of most of the wildlife in the Delta, once you step into the saddle you become part of a four-legged herbivore (albeit a strangely shaped one). Thus generally they relax around you, so you can ride with herds of antelope without disturbing them, and see the environment from a kudu's-eye view. The palm islands, grassy floodplains, mopane forests and clear streams all ensure that the ground beneath you is always changing. Your horse will wade from island to island, where the going is normally quite good and firm along the edges – allowing the rider to move on at a trot and canter.
Scenic flights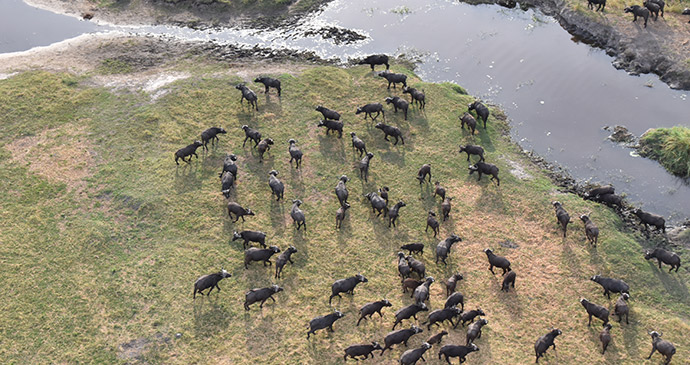 A scenic flight gives an entirely different perspective on grazing buffalo © Tricia Hayne
Short flights over the Okavango Delta in light aircraft or helicopters are offered by several companies.The flight gives an entirely different perspective on the same below. Most people tend to book for 45 minutes then regret it; an hour is a better bet. Rates are usually quoted per person, and vary depending on the company, fuel costs and the number of people in the aircraft. As an indication, you can expect to pay from around P5,795 per hour (US$580) for a five-seater. Helicopter trips are more expensive at around US$220 per person for 45 minutes, for up to three people, with each person having a window seat and their own headset.
---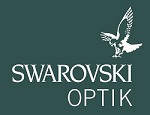 Swarovski Optik, part of the family run Swarovski Crystal company, has been manufacturing optics from their factory in the Tyrol, for nearly 70 years. Using the latest cutting edge technology for crystal clear images, and excellent viewing, their binoculars are second to none. From an African safari to hiking in the Alps, a Swarovski binocular will add a new dimension to your travels. See the unseen with Swarovski Optik as your reliable companion. Find out more on their website here.
---
Want to learn more about safari in Botswana? Check out our guide: