Written by Bradt Travel Guides
Great Ethiopian Run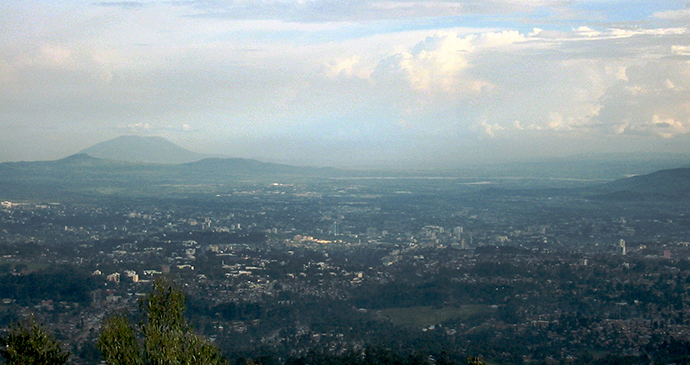 The view from the Entoto Hills over Addis Ababa © Phillip Kromer, Flickr
Ethiopia's pre-eminence when it comes to long-distance running has often been attributed to the high altitudes at which its athletes train, while others reckon it might be something to do with genetics, diet or body shape. Whatever the reason, running is a popular activity in the highlands, especially around Addis Ababa and the neighbouring Entoto Hills, where altitudes ranging from 2,350m to almost 3,000m are likely to leave even the fittest of European newbies gasping for breath. High altitudes and daunting slopes aside, those planning a few casual jogs in Ethiopia will find it has a wonderful climate for running, particularly the slightly lower Rift Valley. If you are serious about testing yourself at altitude, the Great Ethiopian Run is a 10km event held in Addis Ababa every November. It's Africa's busiest road race, attracting more than 40,000 participants.
Beirut Marathon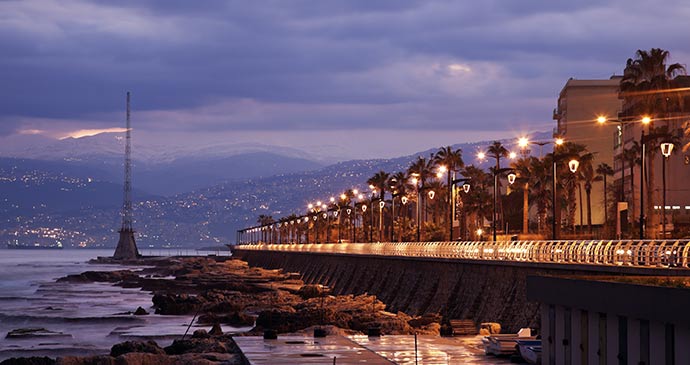 Beirut commands a proud and enduring presence at the midway point on the Lebanese coastline © Henryk Sadura, Shutterstock
Since its inaugural run in 2003 which attracted 6,000 runners from 49 countries, this annual event, usually held in November, has grown year on year, with more than 37,000 runners from 94 countries taking part in 2014. As well as the full marathon (42.195km) for over 17s only, there is a 10km run for those with disabilities, a 5km youth run for those aged 7–17 years, and a 1km fun run for all age groups and families. Wheelchair users can also participate in the 10km race and full marathon.
Tórshavn Marathon
View over Tórshavn, Faroe Islands © Shutterstock/Axel Lauer 
This marathon in the Faroese capital has one of the most beautiful courses in the world. It takes place in June, and includes a half marathon, a 5.5km Health run and a 2.2km Health run.
Kilimanjaro Marathon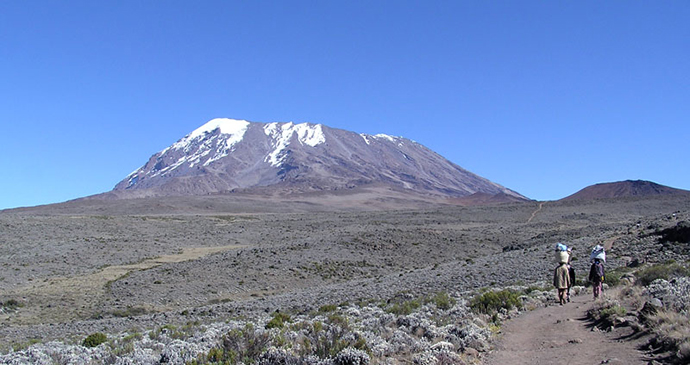 © Yosemite, Wikimedia Commons
East Africa's most scenic marathon takes place on the lower slopes of the continent's highest mountain in Tanzania. If that sounds too daunting, try the half-marathon or 5km fun run. 
Kariba Half Marathon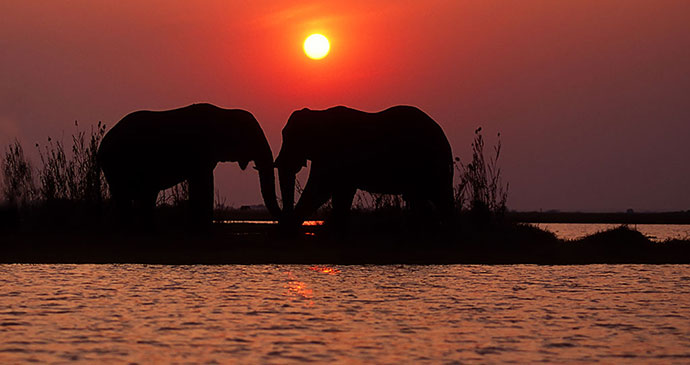 A run that's also a safari – that's our kind of marathon! © alfred, Shutterstock
This half marathon was established in 2006 and is now the toughest in Zimbabwe at 21km, but there's also a 10km fun run. Beautiful lakeside scenery with the distinct possibility of meeting elephants and zebra, etc along the way. 
Kigali International Peace Marathon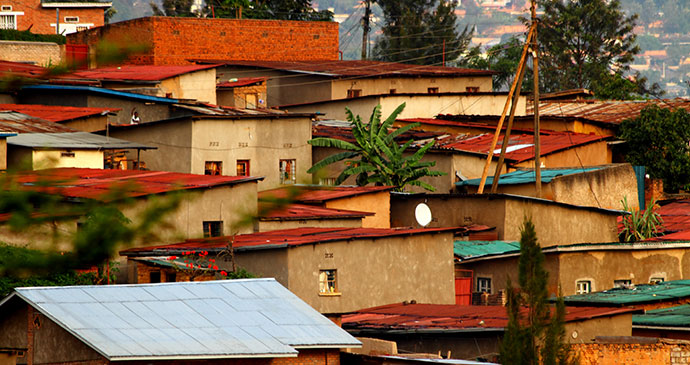 The colourful roofs of Kigali are a common sight along this course © Black Sheep Media, Shutterstock
Every May since 2005, thousands of runners from around Rwanda and the world descend on the capital for the Kigali International Peace Marathon. Anybody is welcome to participate, but if you're not feeling quite up to tackling 42km of Kigali's unrelenting hills, there's a 5km fun run, and plenty of fun to be had as a spectator too!
ČSOB Bratislava Marathon

The view over the Danube, stretching from St Martin's Cathedral to the UFO Tower © QQ7, Shutterstock
A highlight of the Bratislava sporting calendar is the marathon. In its 15-year history, it has become a fantastic sporting event as well as cultural event which, thanks to its rich, three-day programme, attracts more and more local as well as foreign visitors to the city. A new project, the History Run, also started few years ago. This unique, 6km running route leads the runners through the city passing by some of the most eye-catching buildings; the Reduta concert hall, the historic Slovak National Theatre, the popular Čumil statue, the House of the Good Shepherd, the majestic St Martin's Cathedral as well as Bratislava Castle. 
Mulanje Porters' Race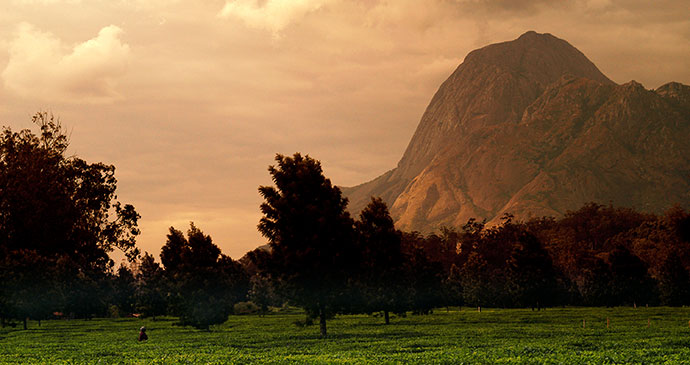 Porters working around Mount Mulanje take on this incredible fitness challenge every year © Dana Allen, Central African Wilderness Safaris
If you're in Malawi around mid-July, ask about the Mulanje Porters' Race – now an international event – organised by the MCM. The Mulanje porters and other entrants race up and down 25km of steep mountain in one of Africa's maddest and most daunting fitness challenges, taking in the heights of the Skyline Path to Chambe. You're unlikely to win, but the prizes have included a bicycle, a plane ride and a night of luxury in a posh hotel. The event is open to men and women, and further details can be obtained through InfoMulanje or the MCM or MMCT.
Budpaest Marathon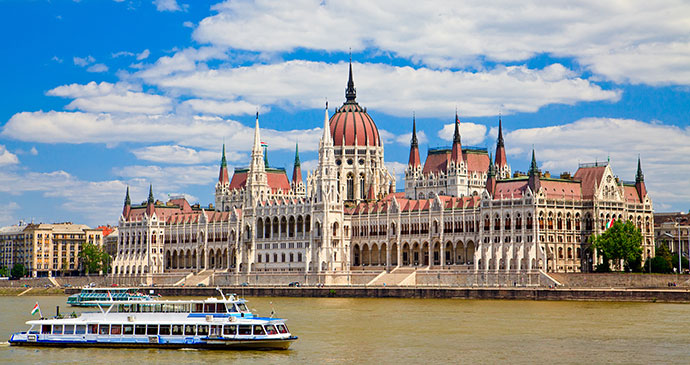 The Hungarian Parliament overlooks the western side of the Danube © Anna Lurye, Shutterstock
The annual Budapest Marathon (in early October) and half-marathon in September start and finish in Heroes' Square; if you don't mind the blisters and dehydration, it actually provides an excellent sightseeing circuit of the city. Alternatively, you can relax among the spectators lining the streets and enjoy the sight of dehydrated people with blisters.
---
Get 10% off all our titles, all the time: