Passport & Pixels is an award-winning travel and photography blog created by Bella Falk, a photographer, writer and documentary producer from London.
The site showcases colourful travel and wildlife photography, vividly-written travel tales and advice for adventure and photography destinations including East and North Africa, Antarctica, Myanmar and more.
Batwa woman, Uganda
The Batwa are a marginalised minority group who used to live in Bwindi Impenetrable Forest in western Uganda, until they were evicted when the forest was turned into a national park.
Now they live in extreme poverty in makeshift villages on the edge of the park. While working in Uganda I had the opportunity to visit and photograph them. I particularly love this image of Grace Tindimurekura, 74, standing in front of the grass hut where she sleeps.
Chimpanzee, Kibale Forest, Uganda
One of Uganda's main attractions is primates, and while the famous mountain gorillas may be the main draw, chimpanzees are no less exciting.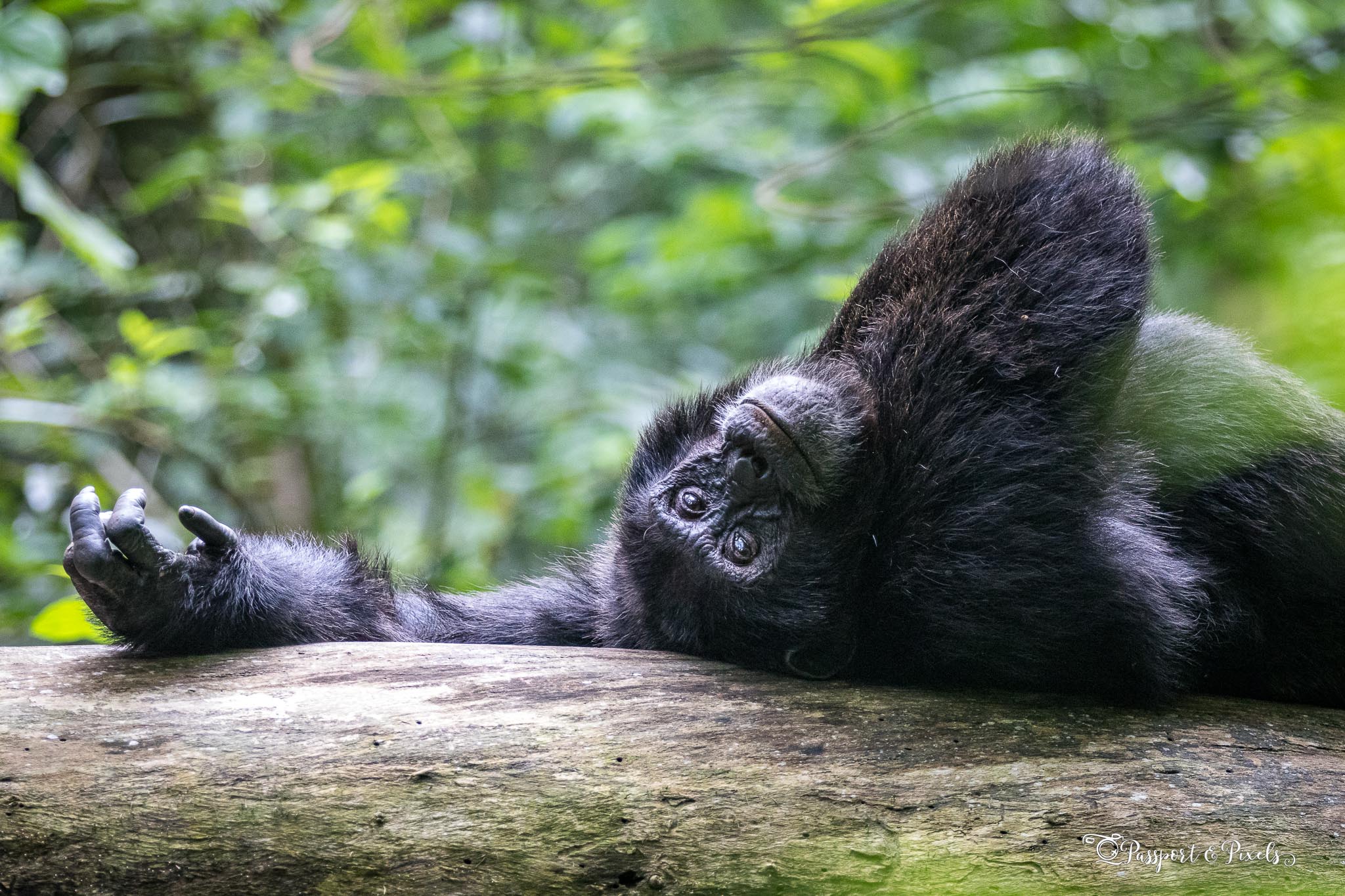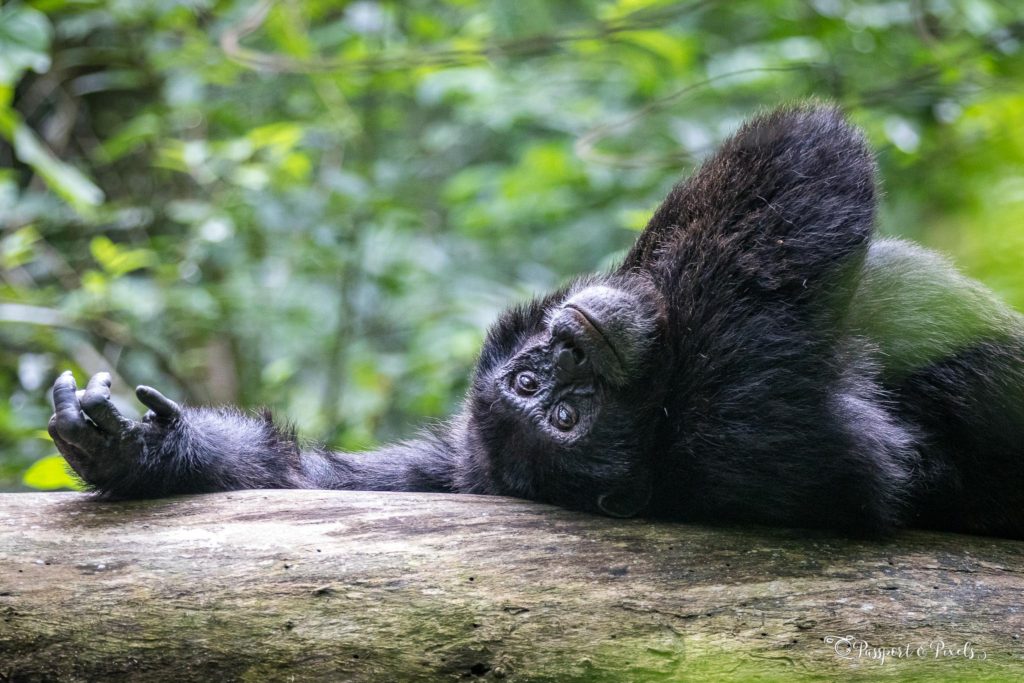 It took our trackers about twenty minutes of following calls to find this male, a 42-year-old named Ssebo. He seemed entirely unfazed by our presence – in fact I think he even enjoyed the attention!
Lava Lake, Nyiragongo, Democratic Republic of Congo
To get this image of the world's largest lava lake I had to cross from Rwanda into the DRC and hike up an active volcano for six hours accompanied by armed guards in case of attack by rebels, before spending the night at the top.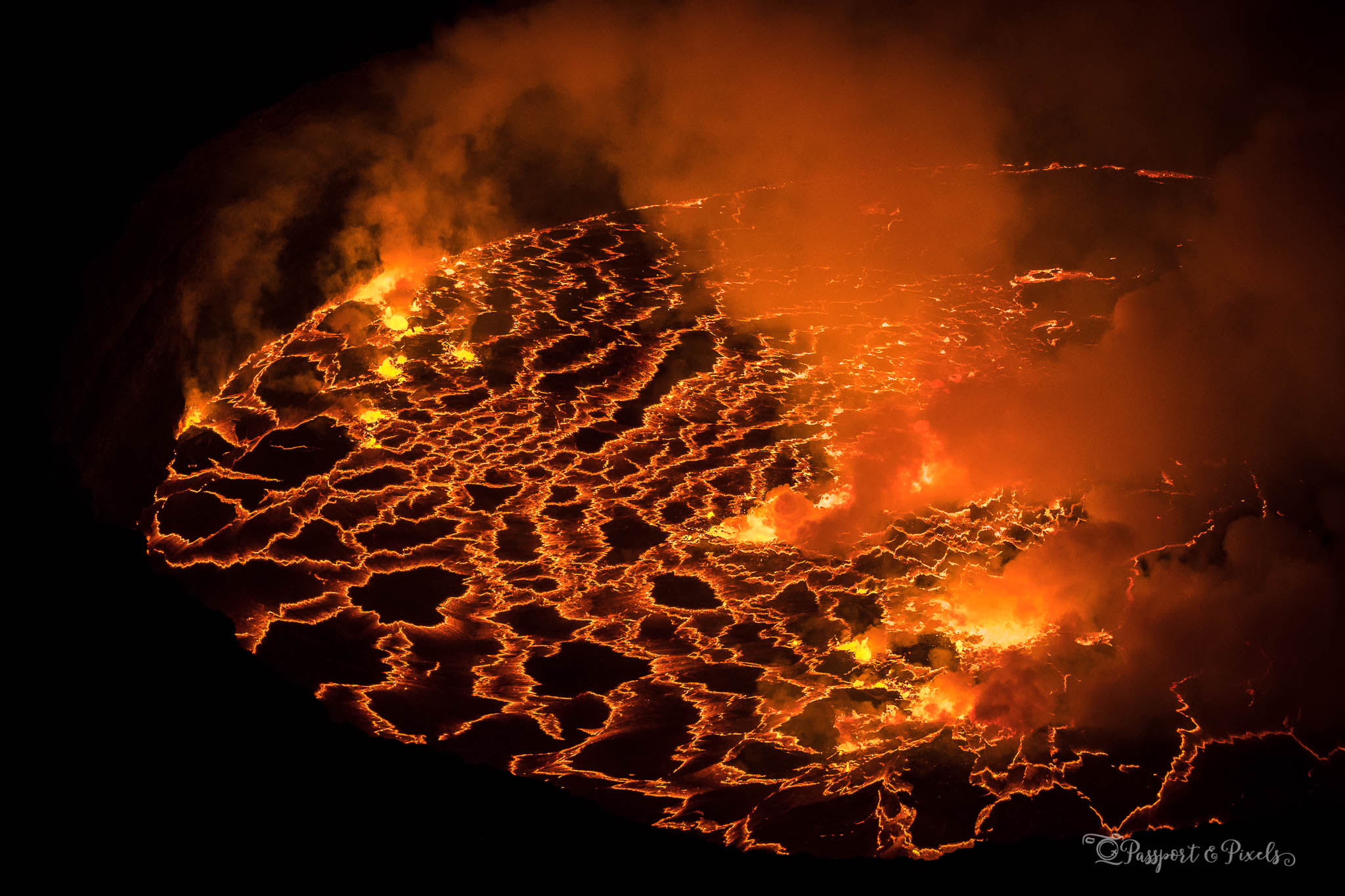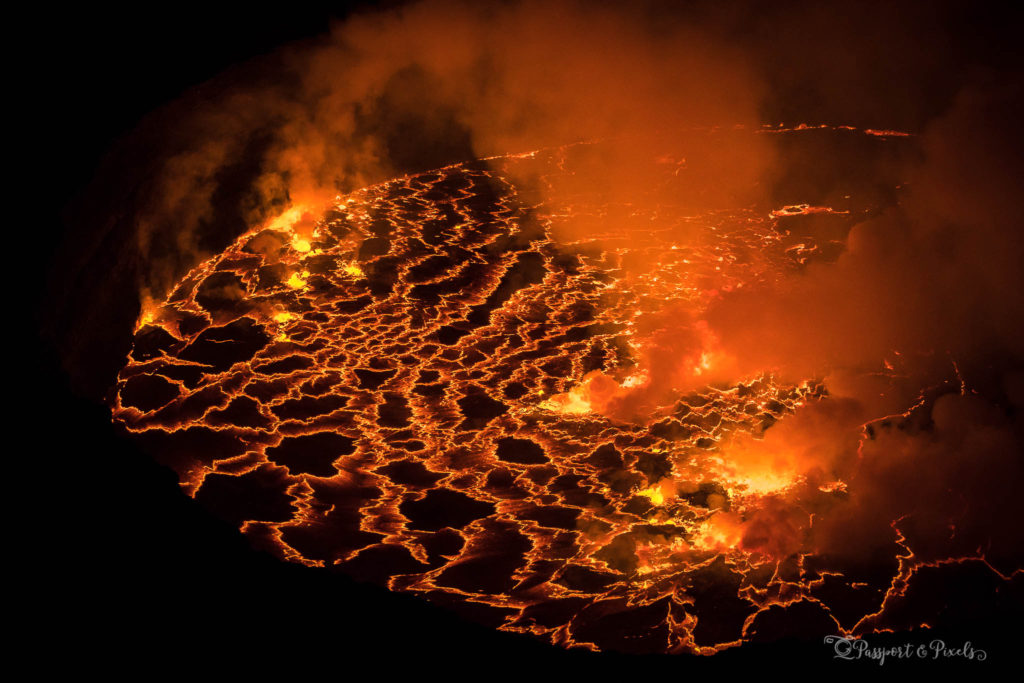 But it was absolutely worth it for the soul-stirring experience of being perched on the crater's edge, staring into the abyss, with the lava bubbling and boiling like a fiery ocean below.
The Antarctic Peninsula
I'd fantasised about visiting the seventh continent for a long time, and finally, after saving up for almost two years, I managed to visit last Christmas. Antarctica is a photographer's dream, and the biggest challenge is trying not to fill up your memory card too quickly.
With these images I wanted to capture Antarctica's icy stillness, using the sharp reflections of blue ice and black rock in the mirror-smooth water to emphasise the pristine perfection of the region. With its fragile beauty, pristine landscapes and captivating wildlife, it's virtually impossible to take a bad photo here.
Leopard seal, Antarctica
We spotted this leopard seal dozing on an ice floe in the Errera Channel, Antarctica. Our driver buzzed us over, crunching through floating ice before cutting the engine so we could drift slowly and watch in silence.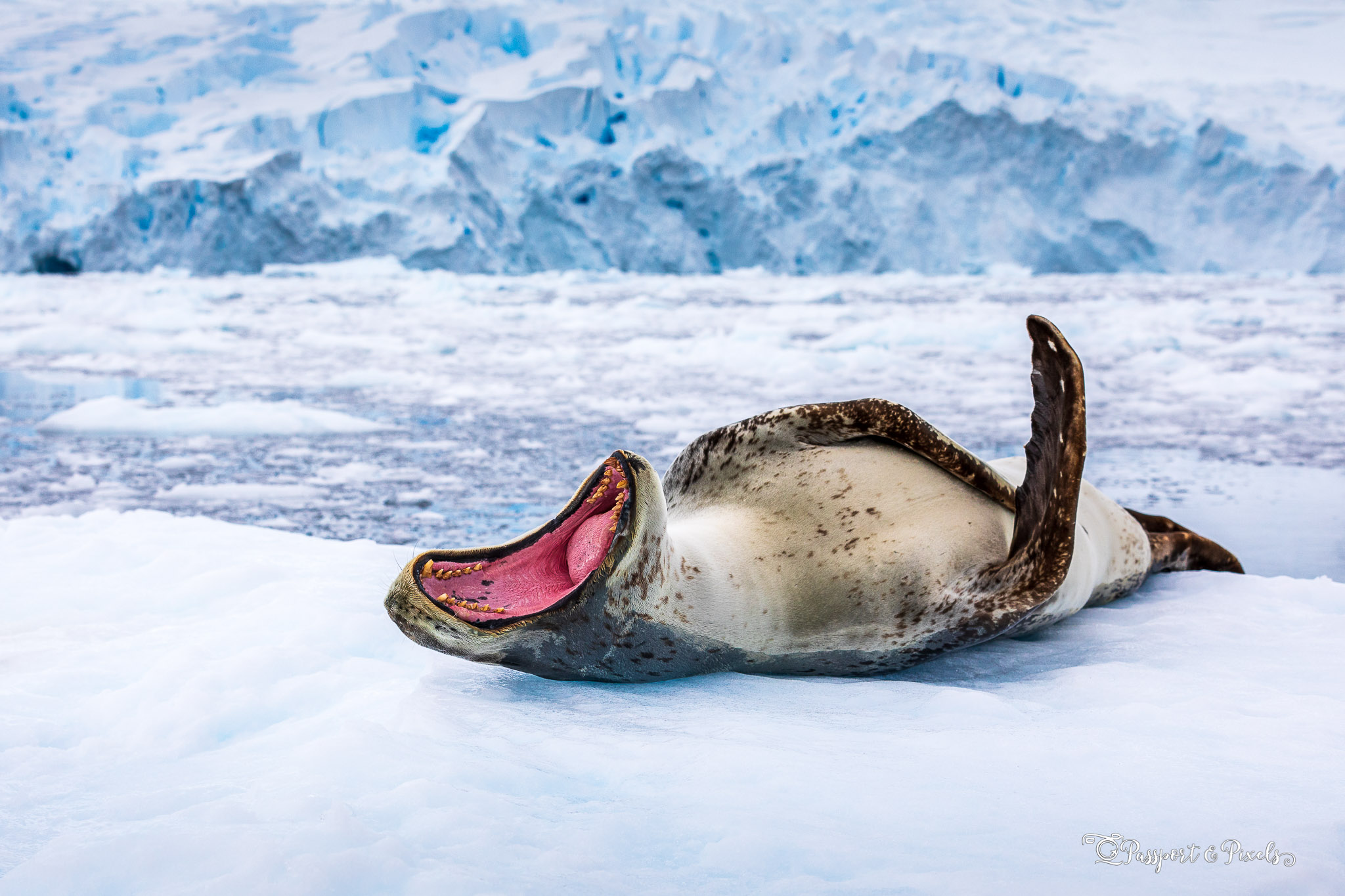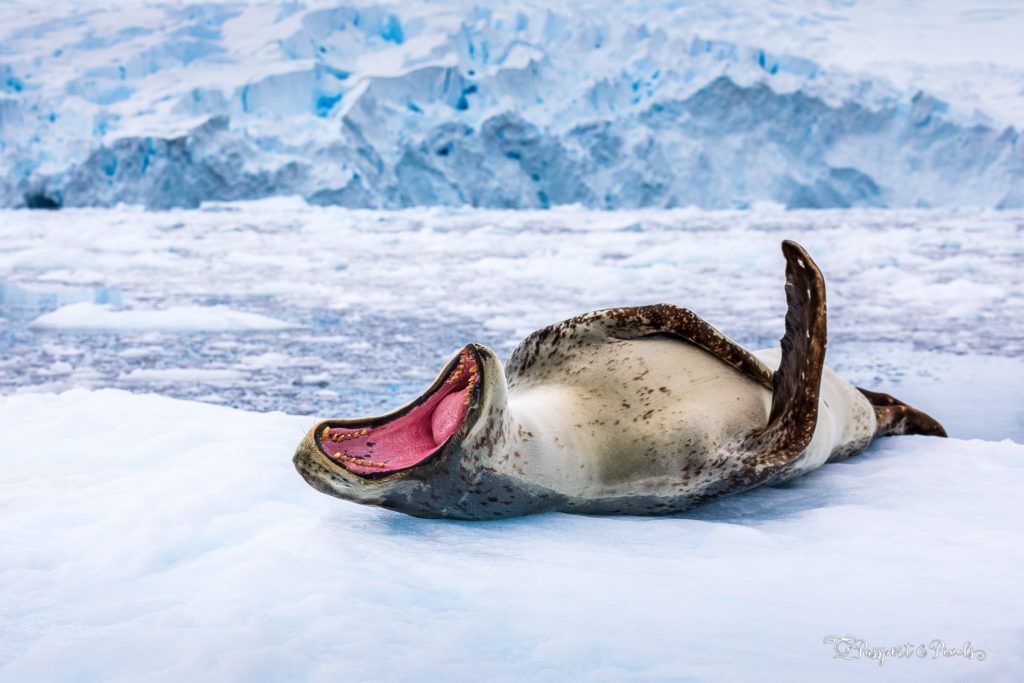 After a while the seal treated us to a huge yawn, displaying that powerful jaw and those sharp teeth that make it one of the most fearsome predators in the Antarctic.
St Andrew's Bay king penguin colony, South Georgia
Our Expedition Leader wasn't sure if we'd be able to visit the king penguin colony at St Andrew's Bay because the wind was too strong to disembark safely.
But after two hours the wind dropped just enough and we were able to make it ashore, where we were treated to this jawdropping spectacle of a carpet of almost half a million penguins. The noise – and the smell – was simply overwhelming.
Fur seal at Grytviken, South Georgia
In the early 20th century Grytviken was the hub of the Southern Ocean whaling industry. Thousands of whales were slaughtered here and boiled down to make oil.
I wanted to capture the way nature has now reclaimed the site, with fur seals making their home amongst the winches and burners.
Market Trader, Inle Lake, Myanmar
When I'm travelling, I love taking photos of colourful local characters, and I find markets are one of the best places to do this.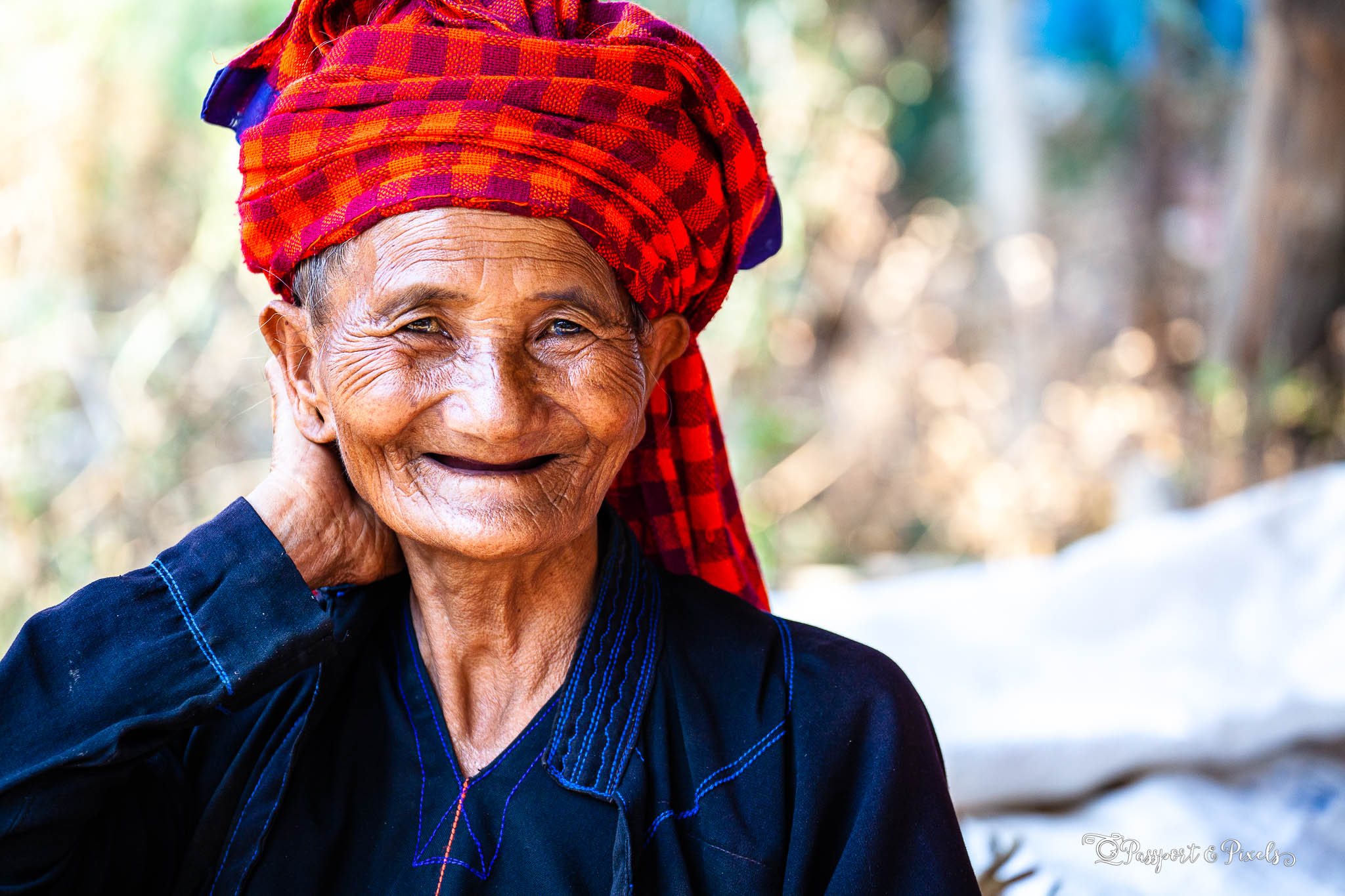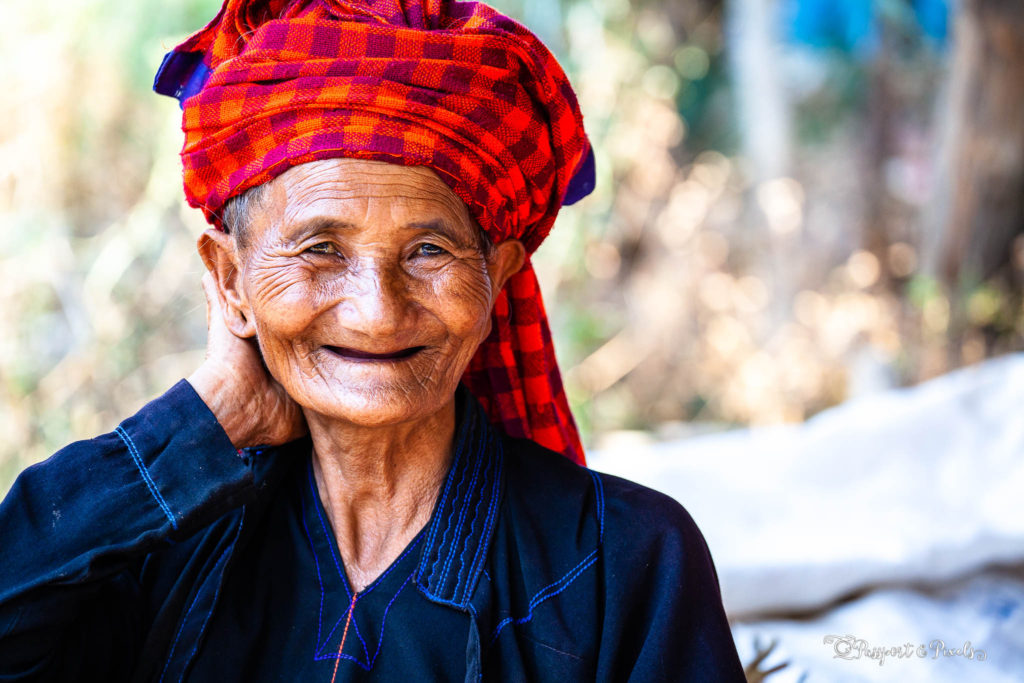 I found this lady in a market in Myanmar, and was instantly smitten by her kind face, the wisdom in her smiling eyes, and the stunning bright red of her turban which shows she's a member of Myanmar's Shan group. I'm ashamed to say I never found out her name; maybe one day I will have to go back and try to find her again.
Leg Rowing Fishermen, Inle Lake, Myanmar
After a frustrating day on Inle Lake visiting all the tourist spots, the next morning I ditched my tour group and got up before dawn to take a private charter boat out on the lake and visit the famous leg-rowing fishermen.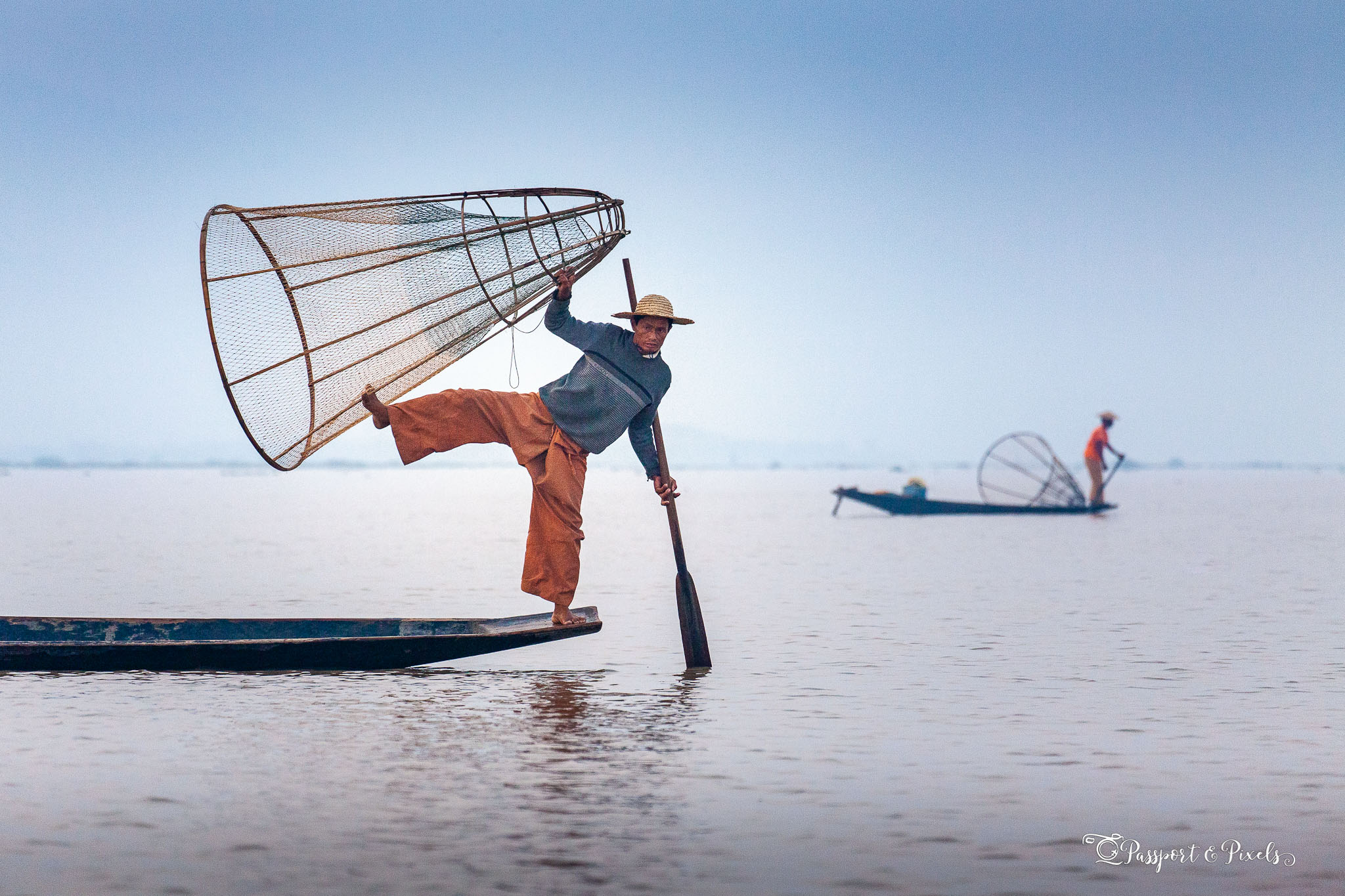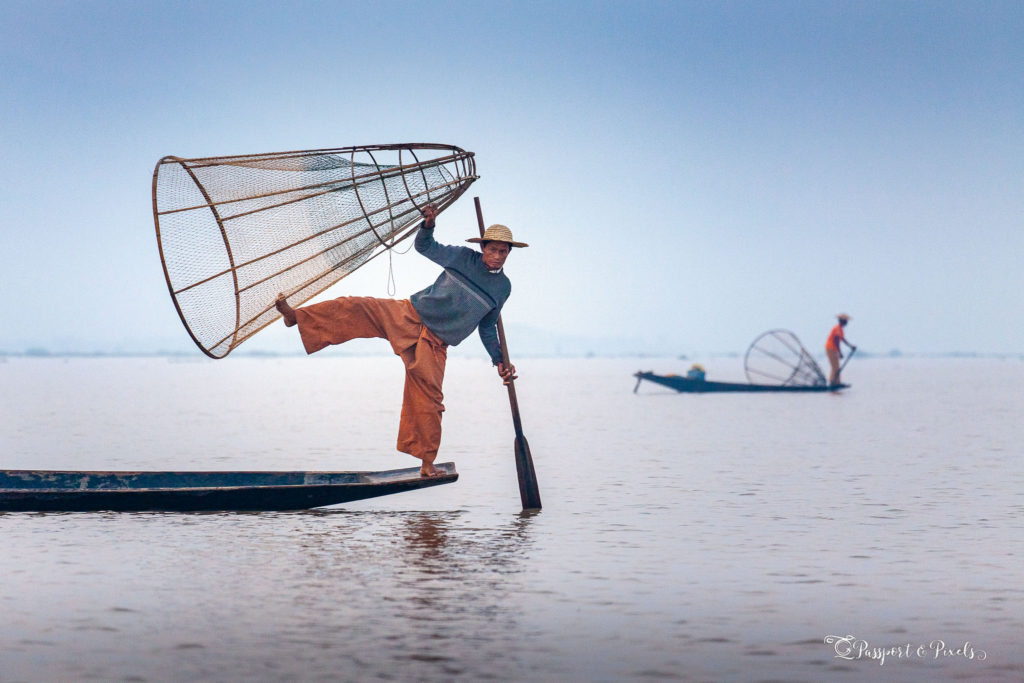 In the pre-dawn light the lake was glassy and there were no tourists, meaning I got a private view of the fishermen's aquatic ballet.
The Milky Way over a Sahara Desert campsite, Morocco
While the rest of my tour group sat drinking round the campfire, I grabbed my camera and tripod and hiked halfway up a small sand dune to try to capture the millions of stars over our campsite.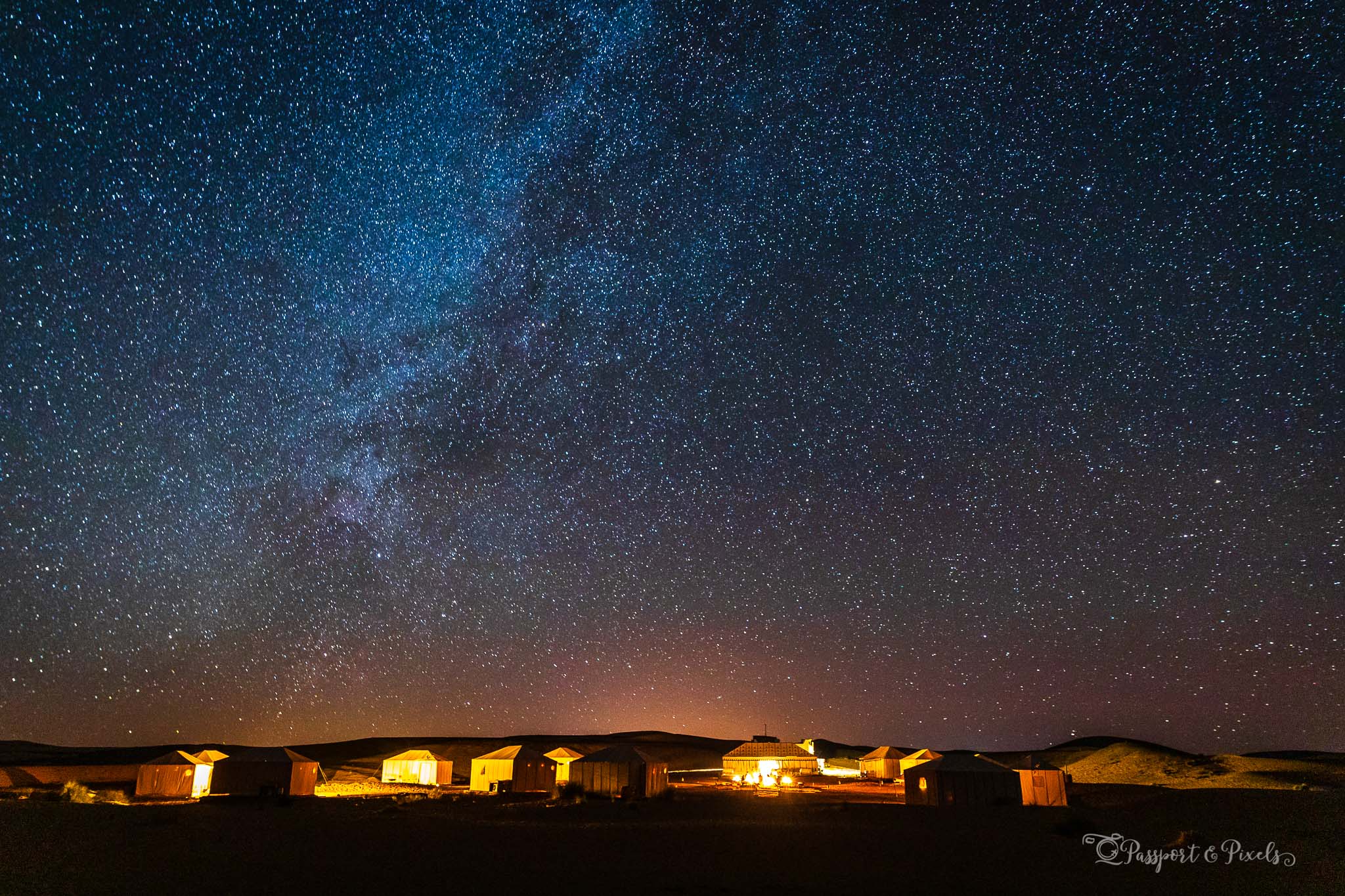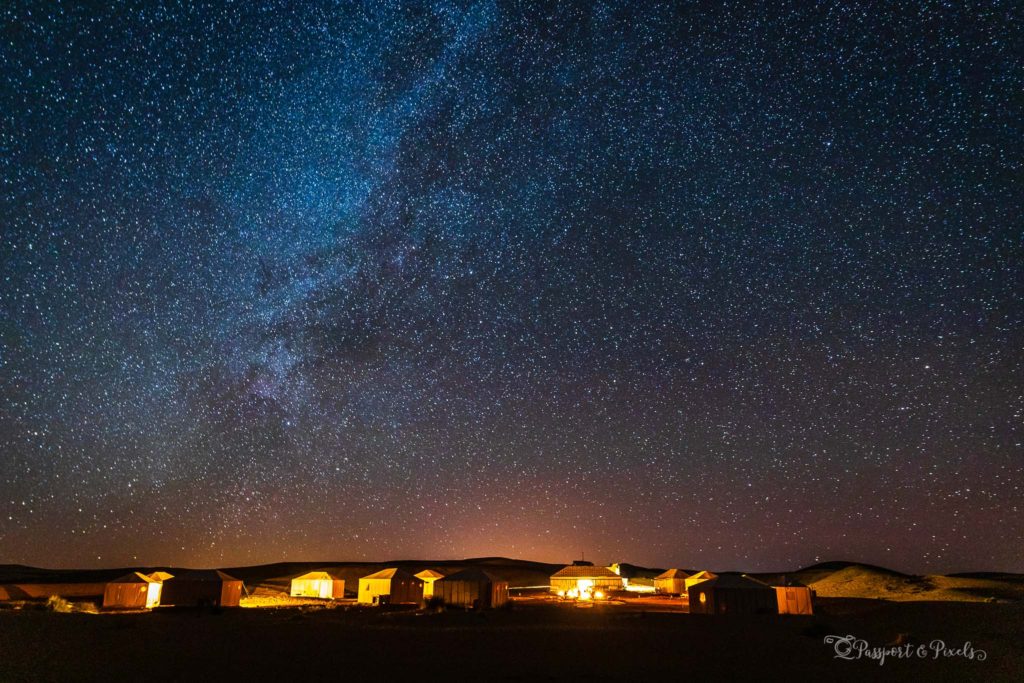 It took a little experimenting to get the right ISO and shutter speed, but I never mind missing out on the fun. Working with my camera somewhere this beautiful is my favourite place to be anyway.
More information
To see more of Bella's work, go to passportandpixels.com or follow her on Instagram at instagram.com/passportandpixels.