Written by Just You
It is a wide world out there with plenty to discover, though sometimes the very thought of heading off as a solo traveller can be incredibly daunting. It can hold you back, meaning the opportunity to discover the countries you have always wanted to may just pass you by. But there's no need to panic – solo travel specialists Just You have been helping single travellers discover the world for many years. Here are their top five things that they think will help you take that all important first step.
Relax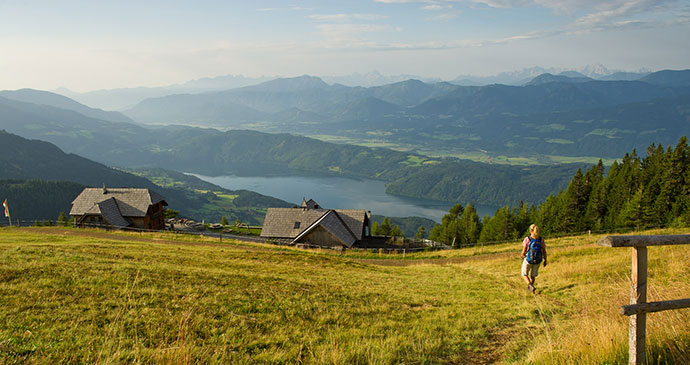 Solo hiking in the Austrian alps © Franz Gerdl
First and foremost, it's important to remember that your holiday is all about relaxing. Whether sitting on a beach or immersing yourself in the local culture,  you're there to take time out of your daily routine. Travelling independently gives you the chance to focus on some 'me time' and enjoy a destination at your own pace.
If there is any chance that you are going to fret about things running smoothly, then why not get someone to worry about the hassle for you? When on an escorted tour, all the concerns about where to stay or which bus you need to get are handled by a tour manager and local guide, who ensure that your holiday goes off without a hitch.
Broadcaster, author and actor, Jan Leeming, travelled with Just You on the 'Highlights of Tuscany' holiday in 2016. "Our trip to Tuscany was superb", she told us. "The group was looked after from the moment we arrived at the airport, making our tour of the magnificent Tuscan towns even more special."
Research your holiday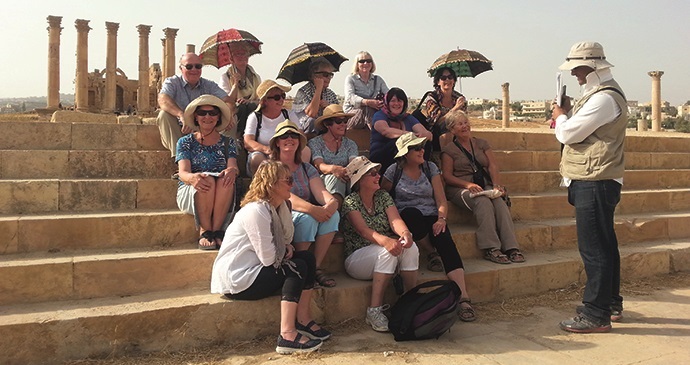 Listening to a guide on a Just You group tour © Just You
With the internet and social media, it's never been easier to do your homework before you set off. Make a list of exactly what you want to see and do on your holiday and choose a company that can help you achieve what you want. Or, if you want to be independent, forums are a good way to connect with like-minded single travellers willing to share travel advice on making the most of solo trips..
Be adventurous
Don't be afraid of taking the leap. Choose a destination that you have always wanted to visit, no matter how far or near it is – it's your holiday and there is always a way of getting you there.
Don't forget your camera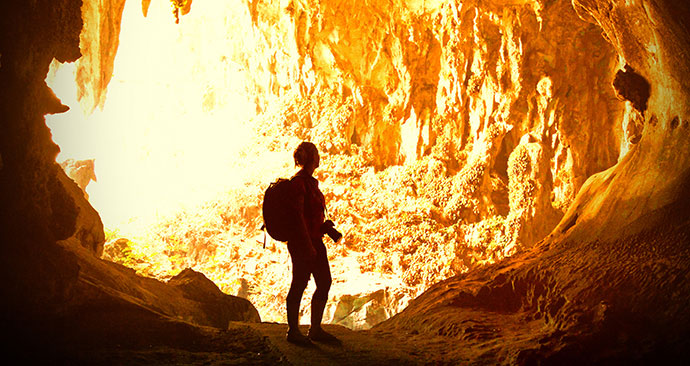 Solo travel in the caves of Sarawak, Borneo © Shutterstock
In a recent survey of solo travellers, we discovered the one thing that people never leave home without when going on holiday is the trusty camera. Holiday snaps are a great way to cherish memories, but as a single traveller they are also a way to let you share your experiences with your friends and family when you return home.
Go for it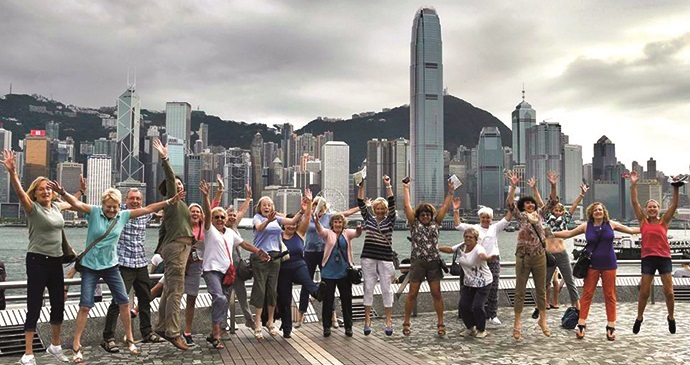 Solo travellers jump for joy in Hong Kong! © Just You
Go. For. It. Three simple words, but it's what all travellers say when they get back from their first solo trip and are asked what advice they would give to people yet to take the plunge. Many wished they had headed off on their adventures years ago, and are glad that they have now been bitten by the solo travel bug.
---

Just You is the UK's award-winning single traveller specialist, organising liberating holidays for independent globe trotters to over 70 destinations, without charging a single supplement and with a 24/7 helpline available, Just You takes all of the worry out of travelling across the globe.