Tanzania is truly a country of highlights, most of which are to be found in the north, and it also contains a wealth of off-the-beaten-track opportunities. The list below, broken down by category, only skims the surface:
Best wildlife destinations

Serengeti National Park
The linchpin of the popular northern safari circuit, the world-renowned Serengeti National Park harbours large numbers of predators, as well as being the site of a legendary migration comprising million-strong herds of wildebeest and zebra. Overcrowding in this popular park is restricted to the southeast, so those with sufficient time and a suitable budget are advised to explore the more remote west and north.
Ngorongoro Crater
Centrepiece of the Ngorongoro Conservation Area, the Ngorongoro Crater, the world's largest intact caldera, is superb Big Five territory. Lion, buffalo and large tuskers are all common, and it's the best place in Tanzania to see the endangered black rhinoceros.
Tarangire National Park
Less celebrated than the Serengeti – and, as a consequence, less heavily touristed – Tarangire preserves a classic chunk of dry savannah studded with plentiful baobabs and home to prodigious elephant herds, along with plenty of other wildlife.
Mahale Mountains and Gombe Stream national parks
These two mountainous parks on the forested shores of Lake Tanganyika vie with each other as Africa's top chimpanzee-tracking destination. Gombe is better suited to independent travellers, Mahale to those on organised tours.
Ruaha National Park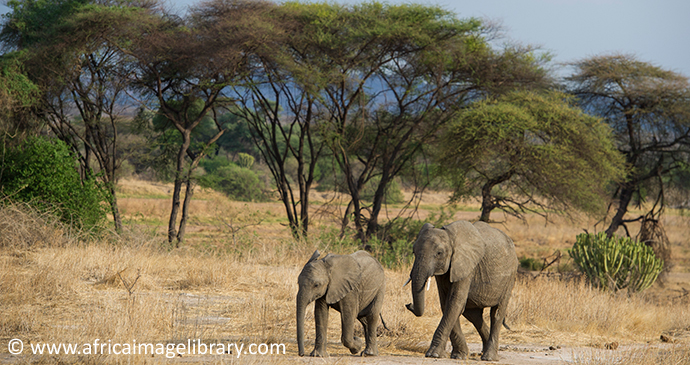 Ruaha is a great place to see elephants © Ariadne Van Zandbergen, Africa Image Library
Probably the most varied of the southern parks in terms of large mammal and bird diversity, Ruaha National Park, the southern counterpart to Tarangire, combines great elephant and big-cat viewing with a truly untrammelled bush atmosphere.
Selous Game Reserve

Dominated by the Rufiji River, the vast Selous Game Reserve is the only place in Tanzania where almost all camps supplement game drives with guided walks and boat excursions. It also offers your best chance in East Africa of seeing the endangered African wild dog.
Best hiking and walking

Mount Kilimanjaro National Park

Encompassing the peaks and forested slopes of the continent's highest mountain, Kilimanjaro is climbed by thousands of tourists every year, not only to stand on the snow-capped pinnacle of Africa, but also to experience the other-worldly Afro-montane moorland habitat of the upper reaches.
West Usambara Mountains
An affordable low-key alternative to Kilimanjaro, as well as being a good place to adapt to higher altitudes prior to a Kili climb, this beautiful mountain range southeast of Moshi offers unlimited opportunities for casual rambling.
Ol Doinyo Lengai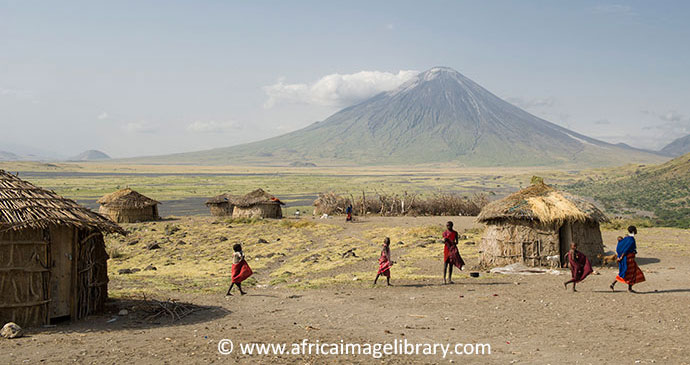 A Maasai tribe on the slopes of Ol Doinyo Lengai © Ariadne Van Zandbergen, Africa Image Library
Assuming it's not actually erupting when you visit, the affordable overnight ascent of Africa's most active volcano passes through some of the most dramatic rockscapes in the country.
Udzungwa Mountains National Park
Protecting the largest of the Eastern Arc ranges, this pedestrian-oriented park offers the opportunity to hike to several lovely waterfalls, through lush forest inhabited by several rare monkey species.
Best for birds

Lake Manyara National Park
All of the northern safari circuit offers good birding, but for first-time visitors to Africa Lake Manyara is the jewel in the region's avian crown, offering a good opportunity to tick off 100 species – from flamingos and storks to eagles and barbets – in a day.
Amani Nature Reserve
This reserve in the Eastern Usambara Mountains, inland of Tanga, protects some of the most important montane forest in Tanzania and a wealth of rare and endemic birds. There's inexpensive accommodation and a good range of walking trails – and it's easily accessible by public transport, too.
Rubondo Island
Situated in the southeastern waters of the vast Lake Victoria, this forested island supports several species with a limited distribution elsewhere in Tanzania, with African grey parrots and other forest dwellers vying for attention with fish eagles, herons and other water-associated species.
Best for culture and history

Zanzibar Stone Town
Like a living embodiment of One Thousand and One Nights, this traditional quarter of Zanzibar is as notable for its lovely Arab-influenced architecture as it is the pervasive laid-back vibe associated with traditional Swahili culture. It's emphatically worth spending a night or two here before heading out to one of the idyllic beaches that surround the island.
Kondoa Rock Art Site

The rock art at Kondoa is one of Tanzania's most impressive UNESCO sites © Ariadne Van Zandbergen, Africa Image Library
Probably the least publicised of Tanzania's several UNESCO World Heritage Sites, the fascinating and myriad painted shelters around Kondoa make for a great add-on to a northern Tanzania safari, offering a good opportunity to stretch the legs whilst exploring this enigmatic facet of the country's rich prehistory.
Cultural programmes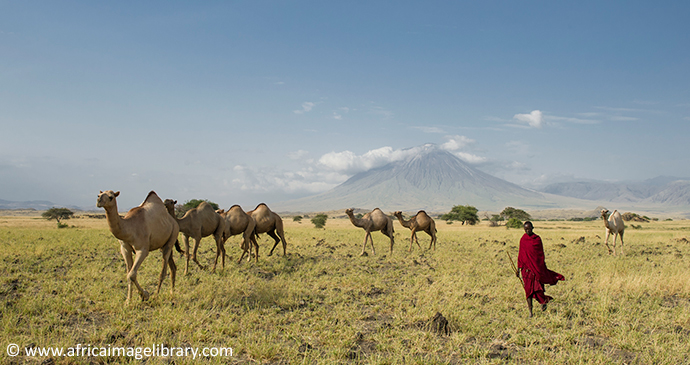 A camel safari with a Maasai leader is an unforgettable experience © Ariadne Van Zandbergen, Africa Image Library
Numerous organised cultural programmes operate around northern Tanzania, allowing visitors to interact with traditional pastoralists, farmers and hunter-gatherers. These range from hunting with the Hadza at Lake Eyasi to taking a camelback trip with the Maasai of Mkuru.
Kilwa Kisiwani
This small offshore island south of Dar es Salaam, another UNESCO World Heritage Site, Kilwa Kisiwani is the site of the substantial and well-preserved ruins of what was once the most important of several dozen Swahili city-states strung along the medieval coast of East Africa.