Written by Bradt Travel Guides
The Basque Country is home to what is certainly one of Europe's oldest and strongest cultures, offering abundant delights to its visitors. Come to marvel at the sparkling modernity of Bilbao's Guggenheim, lounge on Biarritz's famous beaches or join in one of the many local festivals such as fêting the pepper harvest in Espelette. Or test your courage in neighbouring Navarre, trying to outpace the toros in Pamplona during raucous San Fermín.
The world's best cuisine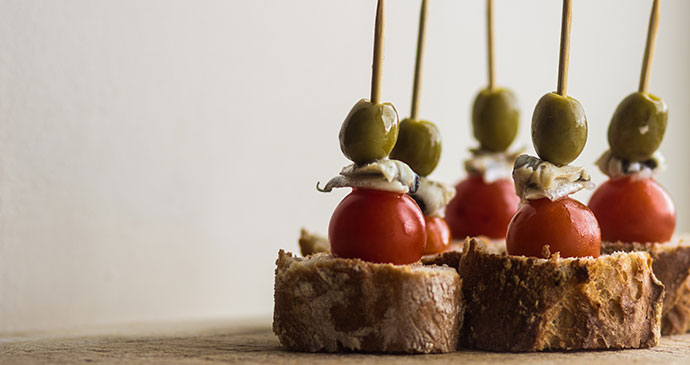 Pintxos are a Basque speciality © Itziartelletxearocha, Dreamstime
The Basque country produces some of the finest food on the planet, accessible to all and enjoyed with ritual and ceremony, from pintxo bars to cider houses and gastronomic societies. In the Basque Country, food is a religion.
A summer of festivals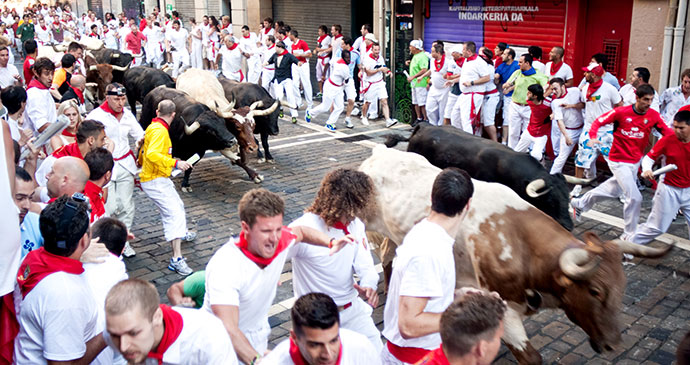 Pamplona's San Fermín is a raucous summer celebration of Navarrese traditions © Mmeeds, Dreamstime
A speedy way to absorb local culture, the region's calendar brims with colourful events. The number of festivals held in the summer months is extraordinary. A documentobtained in 2015 for the purposes of writing this book showed no fewer than 291 fiestas patronales (local fiestas dedicated to saints or virgins) scheduled for Navarre alone, just between the months of June and October. (Remember: Navarre's population numbers a trifling 640,000!) The same schedule also included an additional 187 carnivals, sports- and food-related festivals and other events in Navarre, throughout the calendar year.
Europe's quirkiest museum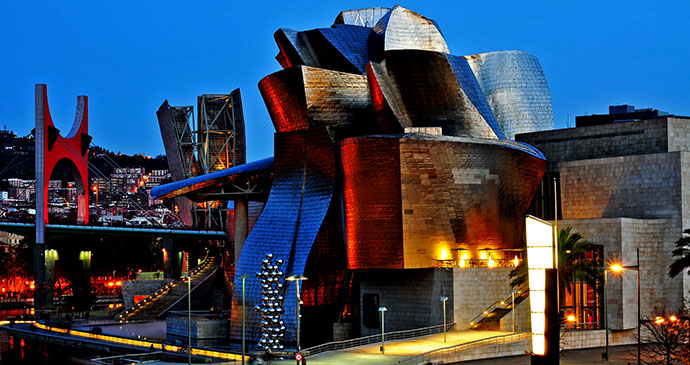 The Guggenheim is Bilbao's poster child © nito, Shutterstock
Well-documented regional history juxtaposed with cutting-edge modernity: Bilbao's Guggenheim is a visual stunner and an emblem of a forward-facing people.
Take to the hills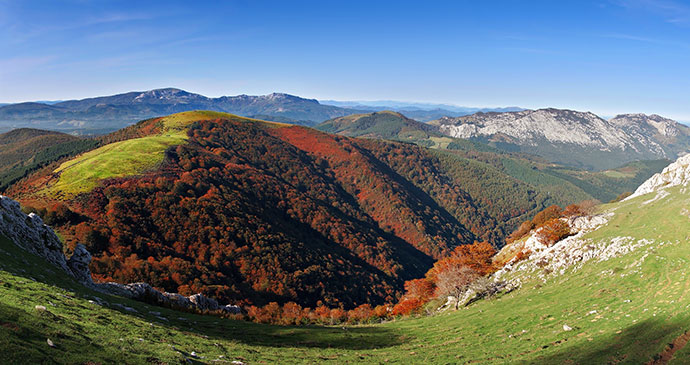 Urkiola Natural Park is prime walking country © Mimadeo, Shutterstock
From the high Pyrenees to craggy sierras, this is a region studded with peaks and begging to be walked. The Parque Natural de Urkiola is prime walking country, a beautiful region of pine and beech forests and imposing rocky mountain tops that reach their zenith at the peak of Anboto (1,331m).
Urban beaches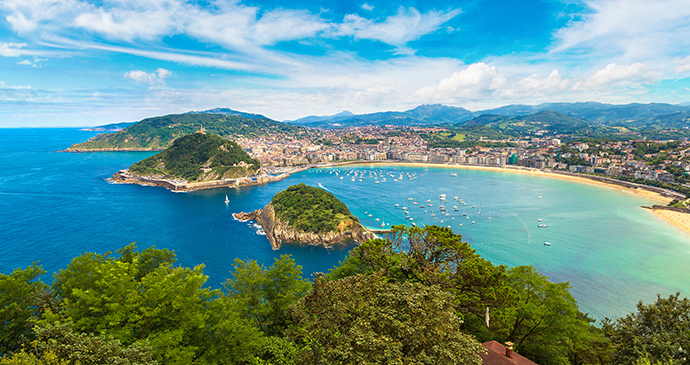 San Sebastián's beaches are a joy in the summer © S F, Shutterstock
Towns along the Basque coast combine stunning stretches of sand with a chic backdrop of Belle Époque buildings. Biarritz is home to three fantastic plages, and San Sebastián's La Concha beach is revered by locals and visitors alike.
---
Inspired to visit? Discover more about the Basque Country and Navarre with our guide: