Written by Bradt Travel Guides
Dorset is one of England's most varied counties, and this diversity means it has a wide appeal – it has much to offer the lover of the natural world, the history buff, gastronome, archaeologist, hiker and adventure sports enthusiast, just to name a few. If it isn't already on your Slow travel radar, here are five reasons why it should be.
Discover the dramatic coastline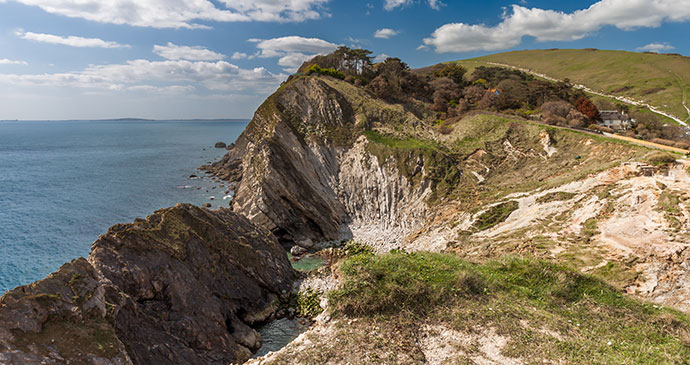 The Jurassic Coast is England's first natural World Heritage Site © Lukasz Pajor, Shutterstock
The Jurassic Coast is England's first natural World Heritage Site, joining the likes of the Great Barrier Reef and the Grand Canyon as one of the wonders of the natural world. It was granted its status for its outstandingly diverse geology, capturing 190 million years of the earth's history in just 95 miles, making walking, cycling or sailing along this stretch of coast an exhilarating experience in time travel. It begins with the oldest red stone Triassic rock around Orcombe Point in east Devon, before it enters Dorset and the Jurassic period, then leads on to the younger Cretaceous period seen in the white chalk stacks at Old Harry Rocks, where the Jurassic Coast reaches its official eastern limit. For breathtaking views, look no further than the Jurassic Coast.
Immerse yourself in rural life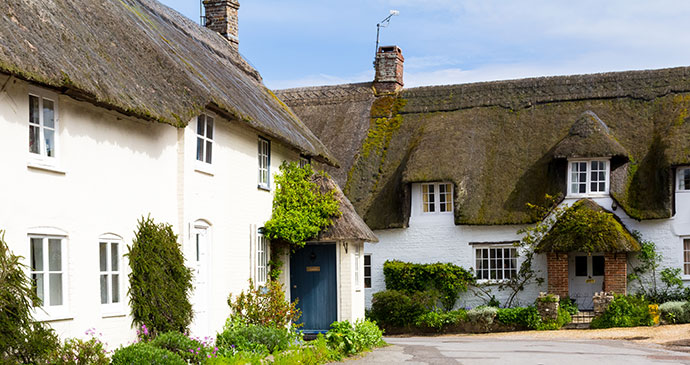 Thatched cottages are a common sight in Dorset © Ian Woolcock, Shutterstock
Dorset has no large cities, but ancient market towns and quaint villages abound, crafted from local stone. A proud farming tradition is central to the county's identity and has shaped the landscape, from the tapestry of neat hedgerow-lined fields to the delightful villages where a sense of community remains strong and traditional country pursuits thrive. You won't have to go far to find a photogenic, rose-covered thatched cottage or a country fair – Dorset day-to-day life is still permeated by rural ways.
Savour the tastes of Dorset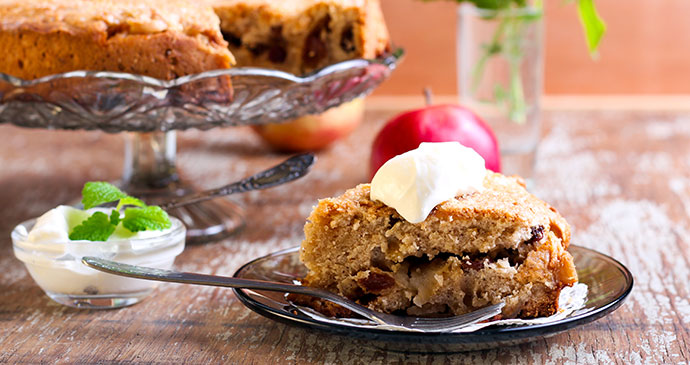 You will see Dorset apple cake on every tea shop menu © MShev, Shutterstock
Dorset boasts superb local produce. Some are well known, like its cheese and cider, others are relatively new and growing in popularity, like its wines. A picnic is a great way to savour both the local landscapes and delicacies. Rather than trudging around the supermarket, you can make gathering your ingredients into a treasure hunt by calling into local bakeries, farmers' markets and farm shops. As you are exploring the country lanes, look out for handwritten signs promising free-range eggs, homemade jams, honey, gooseberries and the like, which usually sit on a wonky table next to an honesty box.
Follow in the footsteps of literary greats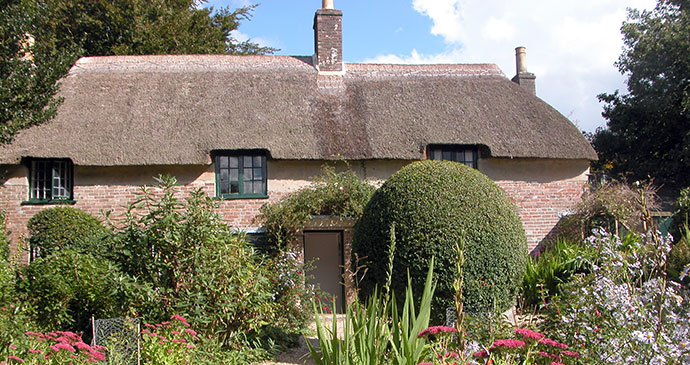 Thomas Hardy is Dorset's most famous literary son; pictured here, his cottage in Higher Bockhampton © DavidYoung, Shutterstock
Dorset's scenery and its people have long inspired writers of prose and poetry, most notably the county's favourite literary son, Thomas Hardy. However, Dorset has many other lesser-known literary connections, which you are likely to stumble upon as you explore the county, most notably William Wordsworth, Enid Blyton, Robert Louis Stevenson and Samuel Taylor Coleridge.
Explore ancient landscapes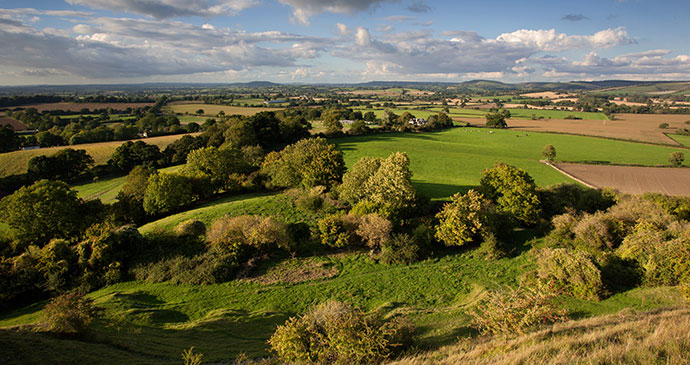 For generations the Dorset countryside has inspired writers, artists and poets © David Crosbie, Shutterstock
Dorset has the highest proportion of conservation areas of any English county, and for generations the scenery has inspired artists, writers and poets alike. It packs a wealth of geological diversity into such a small area, producing a variety of landscapes and habitats, from fertile vales to chalk downland, ancient woodland to unspoilt heaths.
---
Want to find out more about the best things to see and do in Dorset? Check out our Slow Travel guide: