UNESCO-listed Socotra punches way above its size. Lying 380km away from its parent country Yemen, and barely larger than Cornwall or Rhode Island, it somehow finds space for superb silver beaches and dizzying canyons, giant sand dunes and ancient caves, frankincense and dragon's blood trees dating back to ancient Rome, and seriously obese desert roses that burst into vivid froths of springtime flowers.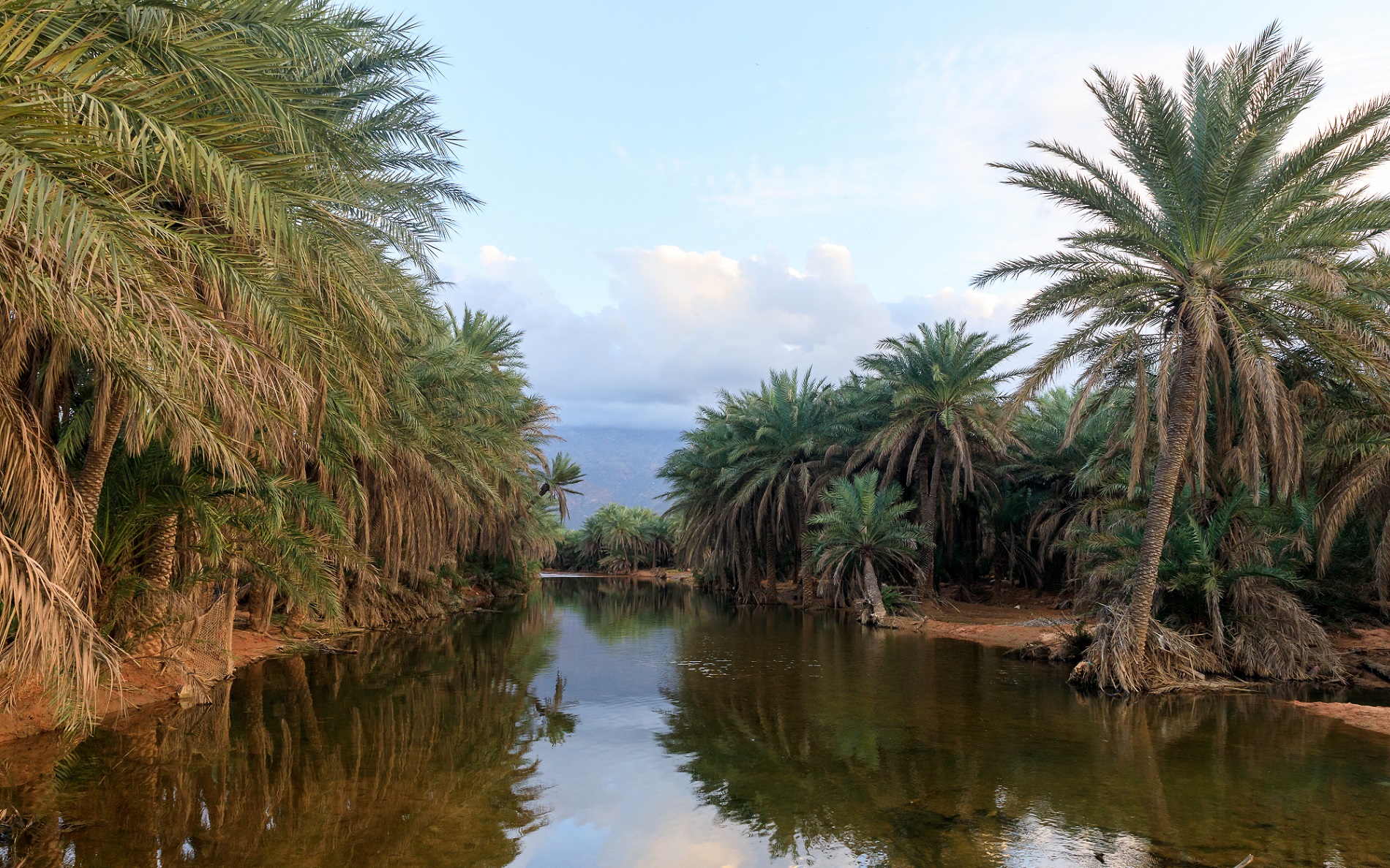 An estimated 307 of its plant species are endemic (found nowhere else), as are 11 bird species and 90% of reptiles.
And so much beauty, everywhere you look. The endlessly varied, otherworldly landscapes are a photographer's delight, and the sense of distance and timelessness on such a tiny island is amazing. Camel-assisted treks scramble high into its mountains past remote Bedouin hamlets, and snorkelling along its coast reveals rich undersea life – always weather permitting, which sadly for much of the year it doesn't.
From May to September storm-force monsoon winds and scorching temperatures put tourism on hold, and other months may see torrential rain or even cyclones. But in fine windless weather, when the sun warms the land and deepens the colours, it's like nowhere else on earth.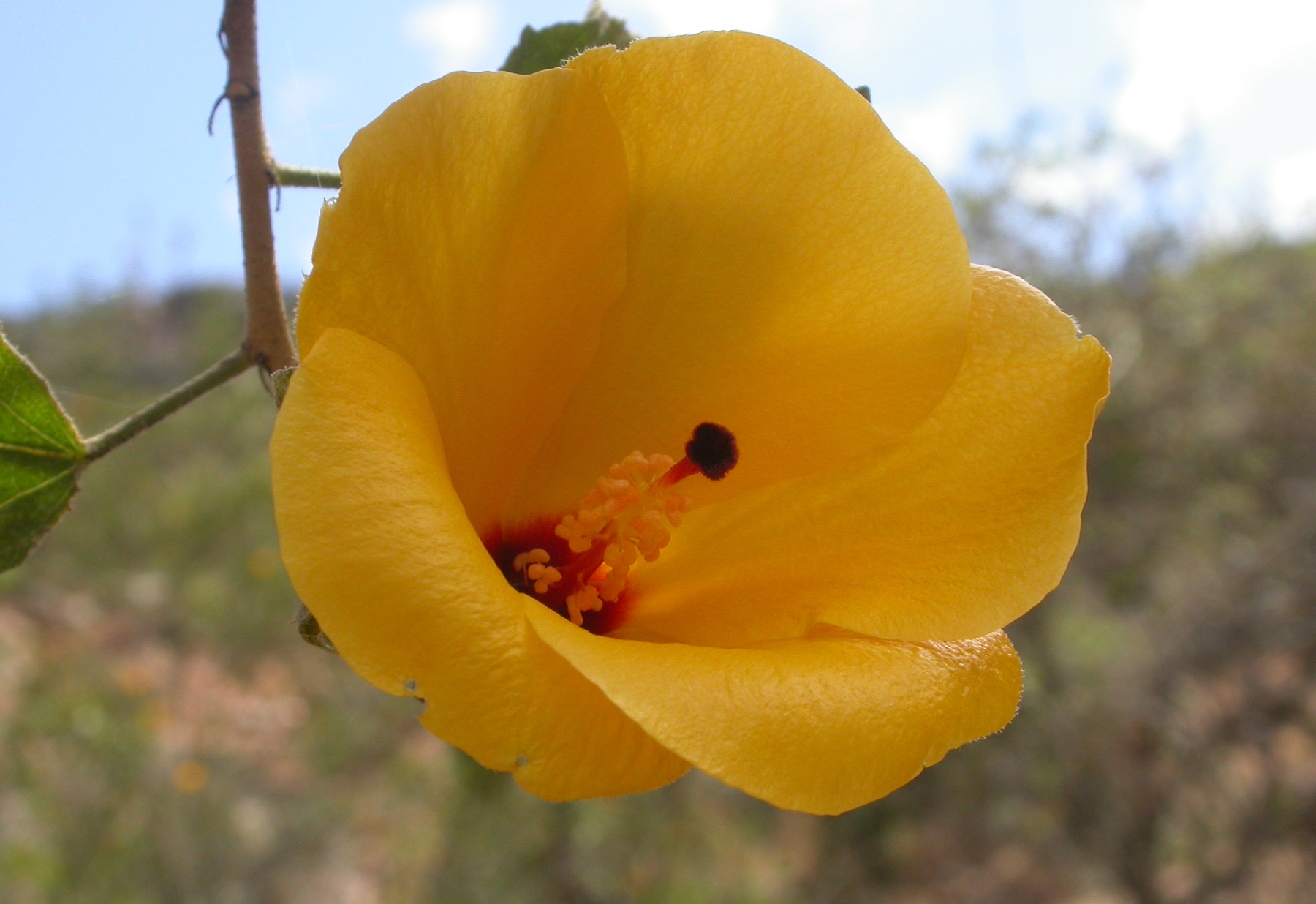 That's when you'll know why you planned so carefully, trusted your tour operator (you can't get a visa without one), prepared for utterly new experiences and finally reached this uniquely special place. Not just yet, though: Covid-19 closed tourism down completely, and we doubt it'll resume much before the 2021/22 season. But Socotra is worth the wait.
Related books
Related articles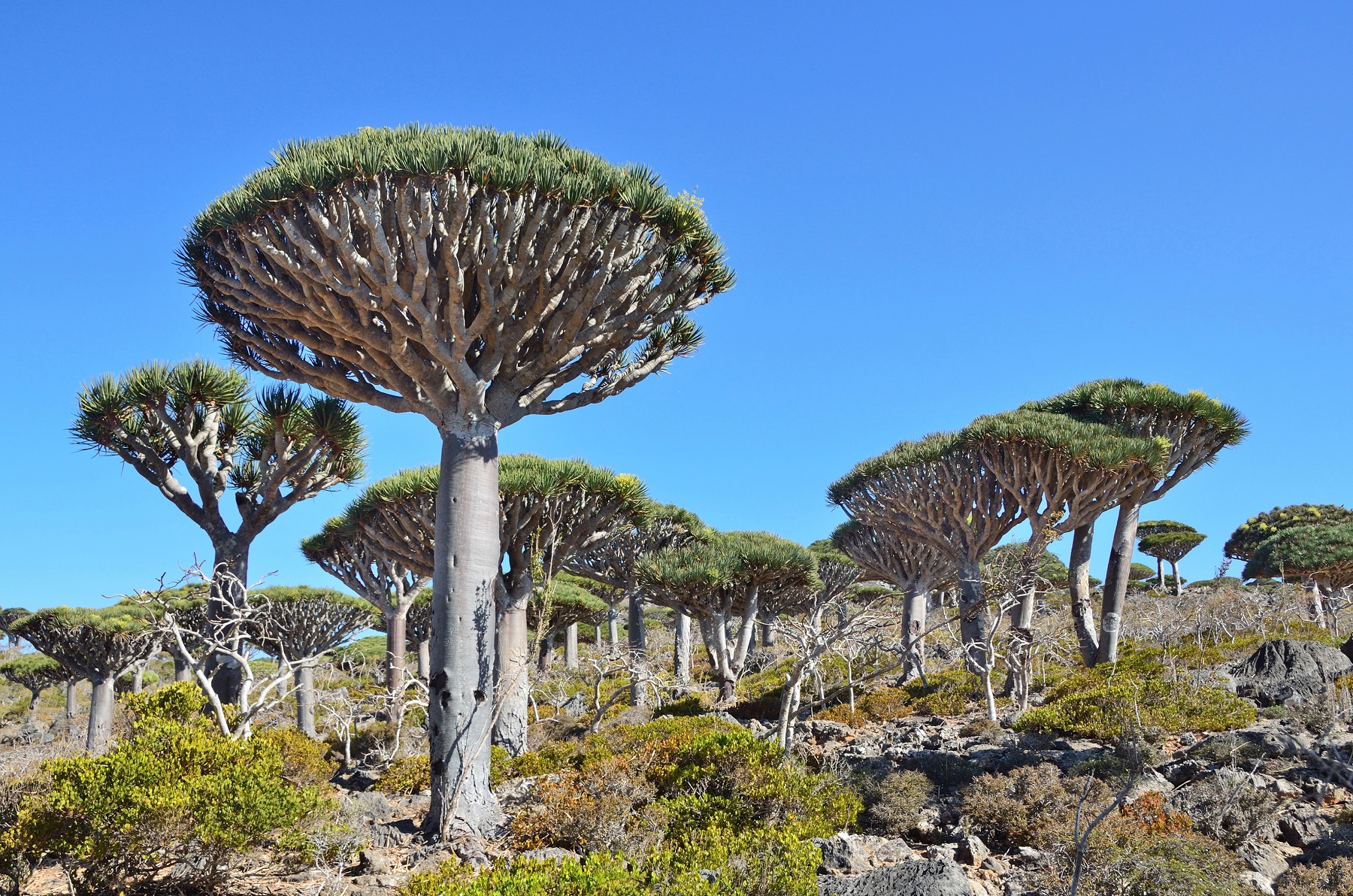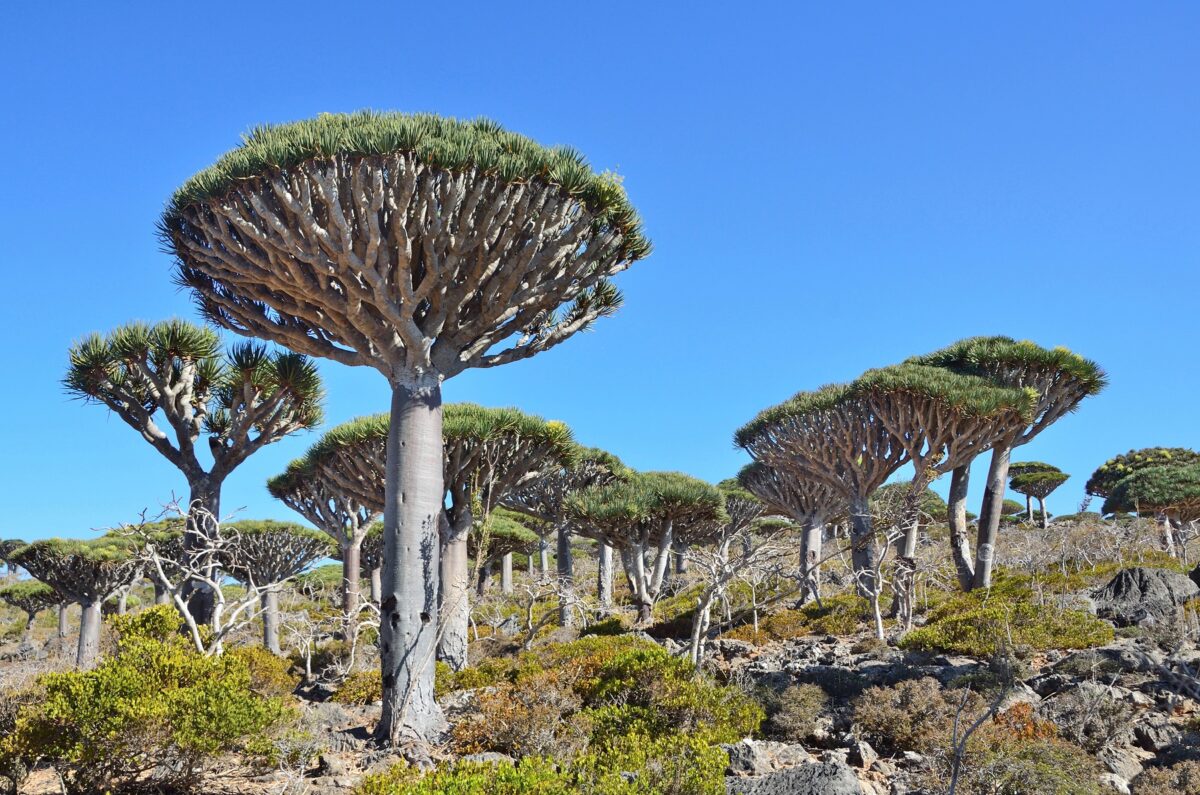 Decades after reading about the island in an old newspaper, Geri Moore headed to Socotra to discover its unique flora and fauna first hand.
Facts and figures
Identity: Yemeni. Socotra is the largest by far of the four islands that form the Socotra Archipelago. The other three are Abd el Kuri and Samha (small populations) and Darsa (uninhabited).
Location: Approx 380km (240 miles) south of the Yemen mainland and 250km (155 miles) east of Somalia. Its north coast is in the Arabian Sea and its south coast in the Indian Ocean.
Size: Roughly 132km long by 50km wide (82×31 miles); surface area very slightly larger than Cornwall.
Population: Approx 75–80,000
Capital: Hadiboh (approx. 10,000)
Languages: Arabic and Socotri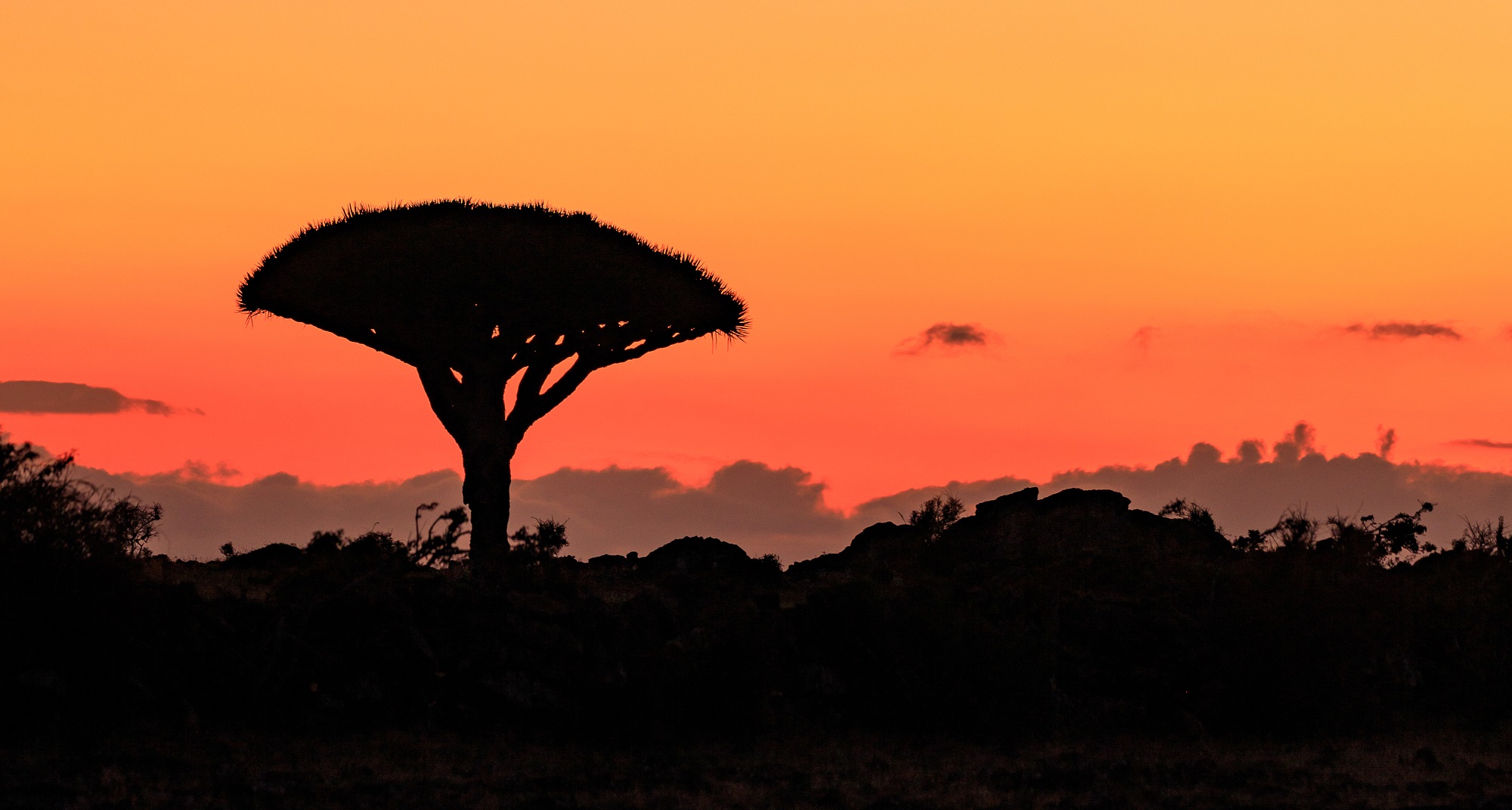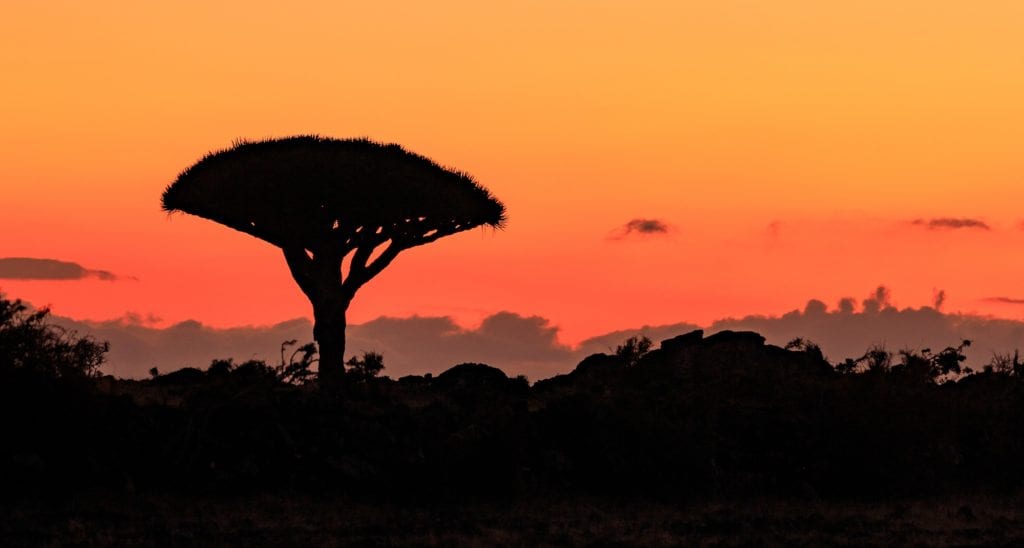 Access: Currently uncertain. The previous weekly flight from Cairo via Seiyun (Yemen mainland) stopped in March because of Covid; it may resume, or possibly switch from Cairo to (eg) Abu Dhabi (UAE) or Riyadh.
Tourist season: Relatively short, roughly mid-Sept to mid-May. Between May and Sept, powerful monsoon winds and excessive heat make tourism (and travel) impracticable. Wettest months on average are May and Oct. Tourist visas are issued by authorised Socotri tour operators, or via them by international operators.
Attractions: Superbly beautiful landscapes (cliffs, canyons, plateaux, hills, caves, pasture…), swimming and snorkelling (weather permitting) on wide sandy beaches, camel-assisted treks into the mountains, dragon's blood and frankincense trees dating back to the days of ancient Rome, plus an abundance of other rare flora and fauna: 11 of the bird species are endemic (found nowhere else), as are an estimated 307 plant species, 90% of the reptiles and about 60% of the spiders.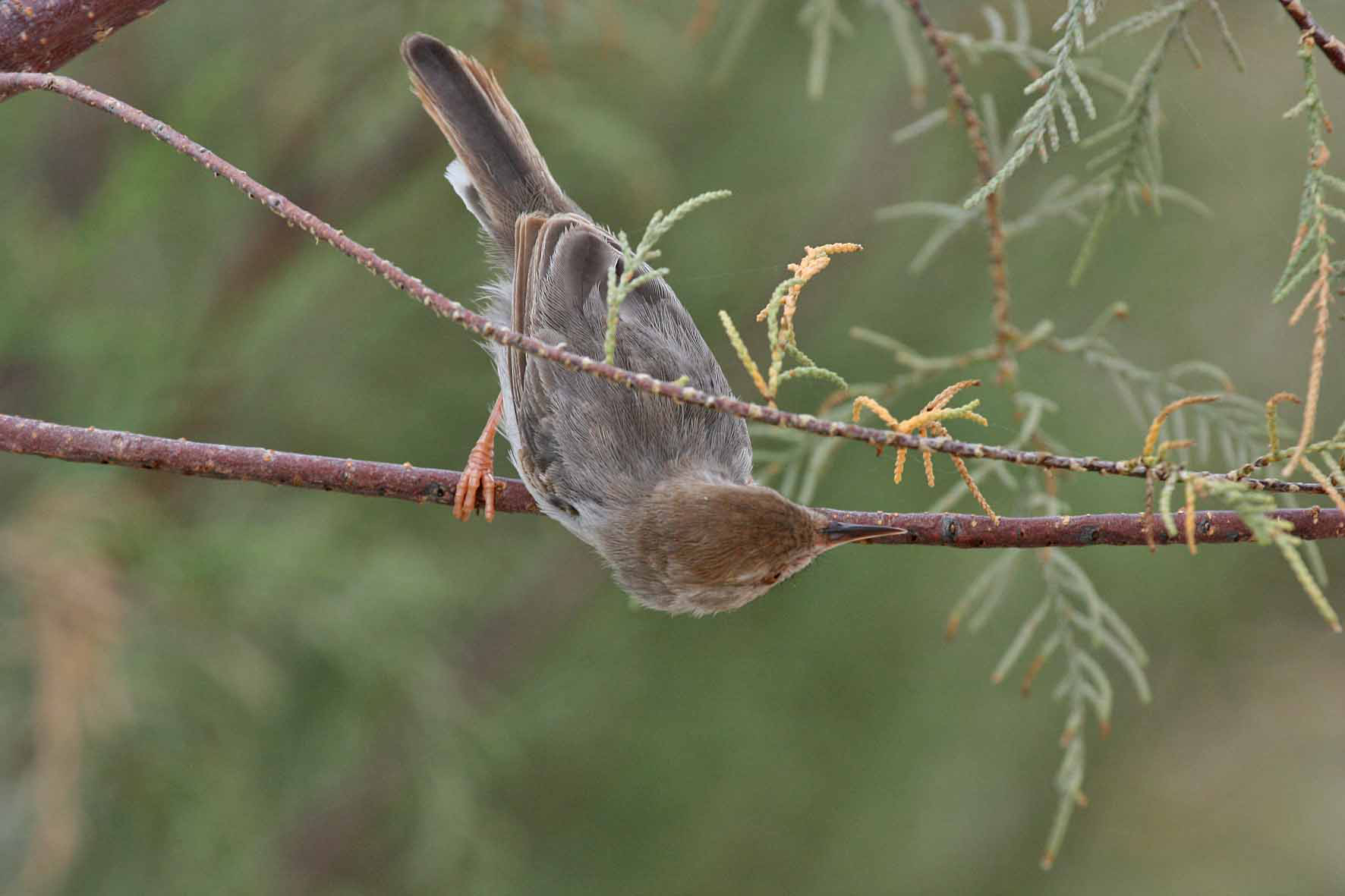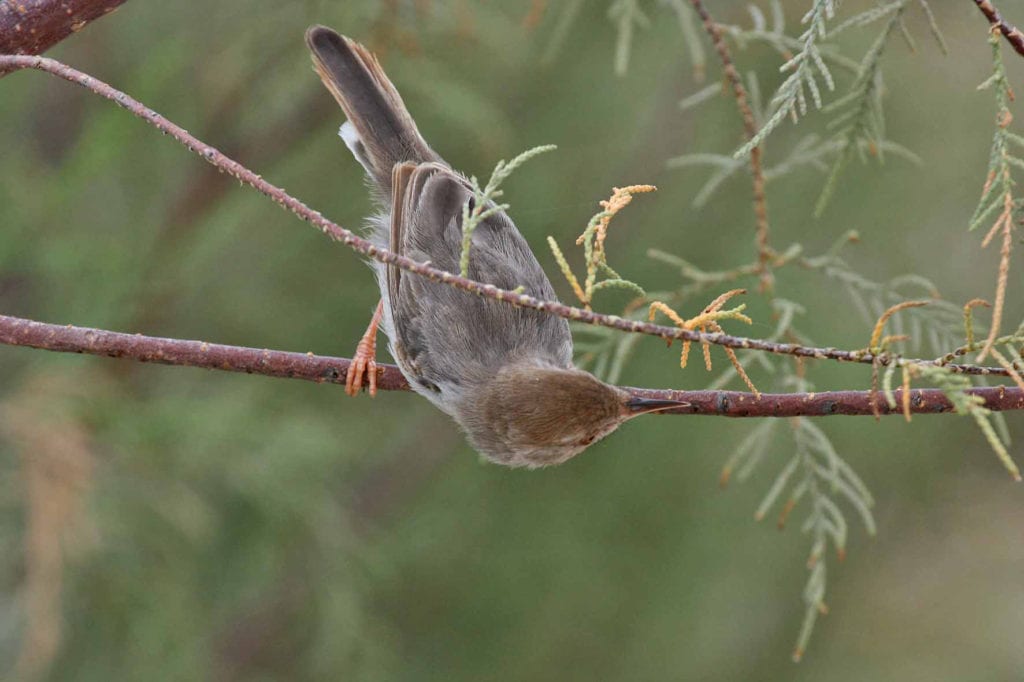 Apart of course from our utterly up-to-date and hugely informative Bradt Guide, a good coffee-table volume on the islands' natural history is the 2006 publication Socotra: a Natural History of the Islands and their People, available second-hand. Some of its authors have also contributed to our guide.
History
Socotra's first inhabitants arrived in prehistoric times, leaving their traces on rocks and in caves. By the first century BC the island was actively engaged in the incense trade, and a century later is thought to have been cultivating large quantities of dragon's blood trees, frankincense and aloe and trading with the Indian subcontinent, Africa, Arabia and the Mediterranean.
Apart from a brief four-year rule by Portugal from 1507, Socotra has been a part of what is now the Yemen mainland since the 15th century. As part of the Aden Protectorate, it came under British administration from 1886 until 1967 when the newly-proclaimed Independent People's Republic of Yemen took over; in 1990 this became the Republic of Yemen.
A Presidential Decree passed in 2000, the Socotra Conservation Zoning Plan, provides various levels of protection for the islands' unique biological diversity – if and when respected. It classifies over 72% of Socotra as a National Park and 23.5% as vulnerable Nature Reserves, with activities restricted.
In 2008 the archipelago was listed as a UNESCO World Heritage Site for its exceptional biodiversity and high rate of endemism. In 2013, after several years as a part of other Yemen governorates, it became Socotra Governorate in its own right.
Present (October 2020)
Saudi Arabia and particularly the United Arab Emirates (UAE) both have footholds and military contingents on the island. The UAE is building a military base in the south.
In June 2020 the Southern Transitional Council (STC) from the mainland, a breakaway Yemeni group heavily backed by the UAE, ousted the island's UN-recognised Yemeni administration in a bloodless coup, with Saudi Arabia turning a blind eye, and has since shipped in more weapons and militia. The Yemeni government has so far not reacted, beyond some anti-coup grumbling by individual MPs and spokespeople.
The political instability and intrusion are putting the archipelago's natural heritage and distinctive culture (language, poetry, traditions…) at risk: already protected plants and artefacts have been looted, protected turtles killed for food and archaeological sites damaged.
Regulations in Yemen's 2000 Conservation Zoning Plan for the islands are ignored, with 'protected' land threatened by unauthorised construction – for example of military posts and roads. And the historic Socotri identity and culture (which, once lost, may be lost forever) are in danger of being smothered and diluted by the incomers' own.
If our guidebook can raise Socotra's profile and make it more internationally visible, we hope this may help to prevent a destructive takeover from occurring unnoticed by the wider world.