For centuries, Jerusalem has stood as the single most revered, contested and loved city in the world.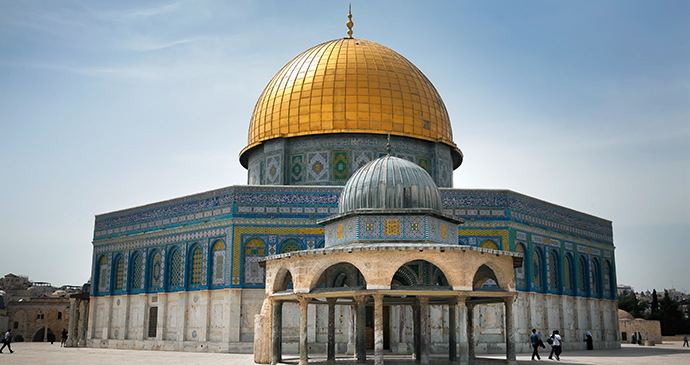 The majestic golden Dome of the Rock is the centrepiece of Temple Mount, Jerusalem's holiest Islamic site © zebra0209, Shutterstock
As the sun sets over Jerusalem's white-stone buildings, it is impossible to imagine the millions of people who have stood and witnessed the very same event. Its many different inhabitants have given it a cultural and religious make-up like no other place on earth, a place pilgrims flock to and residents defend to the bitter end. To define the city is impossible, as it is above all else a city of contrasts: where Judaism, Christianity and Islam meet; where ancient neighbourhoods tumble into shiny new ones; where both the devout and the secular find their own place; and where modern and traditional somehow flourish together.
At its core sits the Old City, a remarkable and awe-inspiring area. Yet despite its historic, archaeological and religious treasures, its centuries of turmoil and conflict, and its political tensions, Jerusalem is first and foremost a vibrant, living city. Outside its walls, the city is a mesh of modern neighbourhoods, efficient transport networks, bustling souks, world-famous museums and high-class universities. Jewish Orthodox, secular and Arabic neighbourhoods each maintain their own traditions, for the most part respecting each other's day-to-day lives.