They shall grow not old, as we that are left grow old:
Age shall not weary them, nor the years condemn.
At the going down of the sun and in the morning,
We will remember them.
Laurence Binyon, Extract from For the Fallen (September 1914)
When Germany declared war on France in August 1914, nobody could have predicted the conflict would be one of the deadliest in human history. The combination of trench warfare, modern weaponry and unimaginably high casualties made an indelible imprint on the landscape and its people. Even today, the Great War's impact is clearly visible: craters and trenches still scar the landscape and cemeteries punctuate the Flanders countryside as reminders of futures lost. The history of the Western Front and stories of loss and heroism are today immortalised in memorials and cemeteries throughout the region.
From 2014 to 2018, Great War centenary celebrations and remembrances will be taking place across the world, but nowhere with more verve than France and Belgium where the battles were played out – 'Lest we forget'.
John Ruler and Emma Thomson, authors of World War I Battlefields: the Bradt Guide
Books on World War I Battlefields
Articles on World War I Battlefields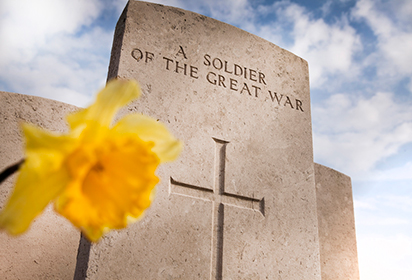 World War I certainly left its mark on Ypres, and today the town is awash with cemeteries, memorials and museums.