Written by Bradt Travel Guides
Phoebe Smith, author of Britain's Best Small Hills, discusses her love of hillwalking and shares her tips on finding the best small hills in Britain.
You're a self-confessed mountain lover – so what is it about small hills that intrigued you?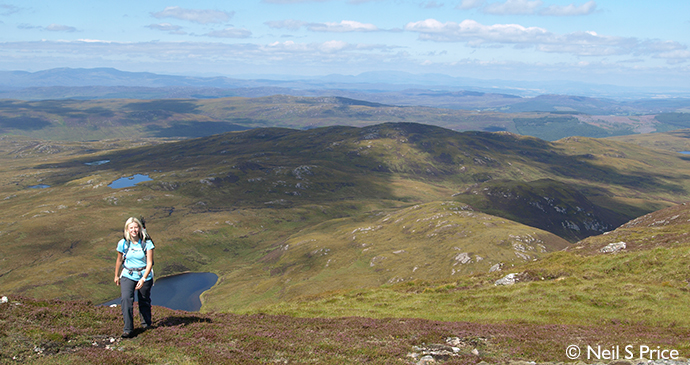 Phoebe set out to find Britain's best small hills © Neil S Price
I've always been a great supporter of the underdog and when it comes to mountains and hills, the pint-size peaks that dot our landscape are often ignored. We're a society obsessed with the 'ests': high-est, hard-est, furth-est. I'm as guilty as anyone for thinking the same. So I thought it was time I turned my attention to a new set of 'ests': the small-est.
I'm all about making outdoor adventures accessible to as many people as possible and for me, climbing to the top of a peak is one of the best adventures you can have. Better yet, it's completely free. Seeking out the smallest hills which offer some of the most incredible views was my mission, but they had to offer more than just a good walk. They needed to offer something in the way of added adventure; an intriguing legend, an unsolved mystery or, most commonly for an extreme-sleeping addict like me, a perfect wild camping spot. I believe that in my new book I've found 60 of the best, for all these things, and I can't wait to share them with you all.
What advice do you have for someone who has never been hillwalking before?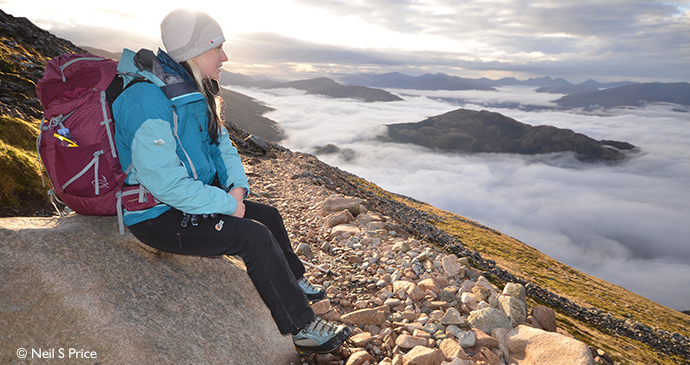 Phoebe's advice: 'Just go and do it' © Neil S Price
Just go and do it. Because, quite simply, anyone can. I remember when I first started getting into the mountains I would look at the summit looming far in the distance and think 'I can't climb that'. But guess what? I could. And there's no better place to start than on smaller hills. They tend to get better weather, can be squeezed into a lunchbreak or after work, offer incredible views and – here's the secret the mountaineers don't tell you – you get the same sense of achievement of reaching a high place, without the pain!
What about for those who are reluctant to get out exploring Britain's small hills?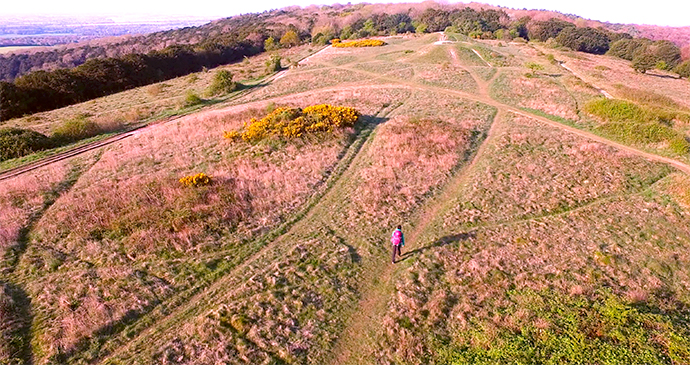 Encourage reluctant walkers to give small hills a go © Kevin Merrey
I don't think they'd be reluctant reading this! But if you are into exploring Britain's beautiful landscapes and want to encourage your kids, other half or friends to join you, you can't go wrong on a small hill. Let them choose it, give them your best kit, wait for a good weather window and take their favourite food or drink to surprise them with on the summit – they'll appreciate it no matter how old they are, I guarantee it!
Of the 60 hills included in the book, do you have a favourite? And why?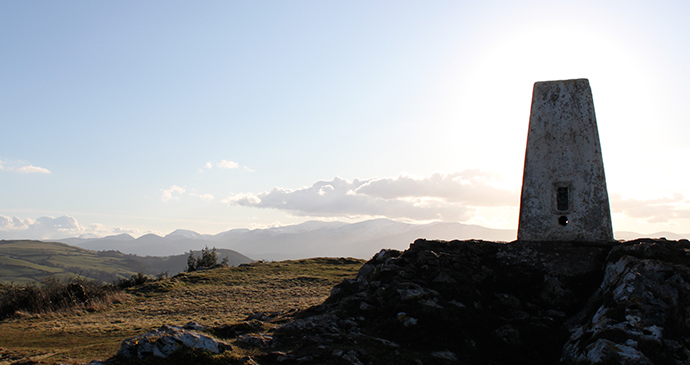 The trig point of Bryn Euryn holds a special place in Phoebe's heart © James Bennett
It's impossible to say as my favourite is normally the one I'm walking up, but one that is very special to me and always will be is Bryn Euryn in North Wales. It's the first hill I ever climbed, my dad took me up there when I was six and stood me on top of the trig point. Although neither of us knew it at the time, it obviously planted a seed that would later blossom into this obsession with the outdoors that now consumes me.
What are your future travel and travel-writing plans?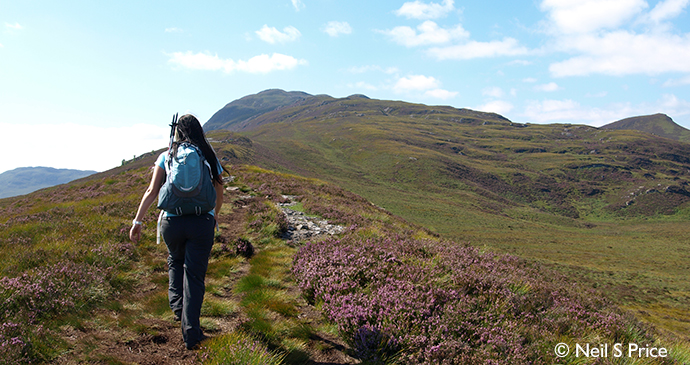 Phoebe is looking forward to hearing from readers about their favourite small hills © Neil S Price
As I type this I'm getting ready to walk the Arctic Circle Trail in Greenland – solo and unsupported. It's supposed to be done in ten days but I only have eight. Good job I like a challenge! I hope to travel to more off-the-beaten-track places in the coming year including the Russian Arctic, Patagonia and back to Svalbard.
And, of course, closer to home, I look forward to receiving recommendations of other small hills that I've missed off my list. I can't wait to hear from readers about their favourite British bumps!
---
Want to hear more about Phoebe's favourite small hills? Check out her new book: Britain's Best Small Hills…