Written by Bradt Travel Guides
There's so much to see during an ascent of one of Britain's best small hills. From stunning views to extraordinary landscapes, check out our gallery and feel inspired to climb one for yourself!
England
Sheeps Tor, Devon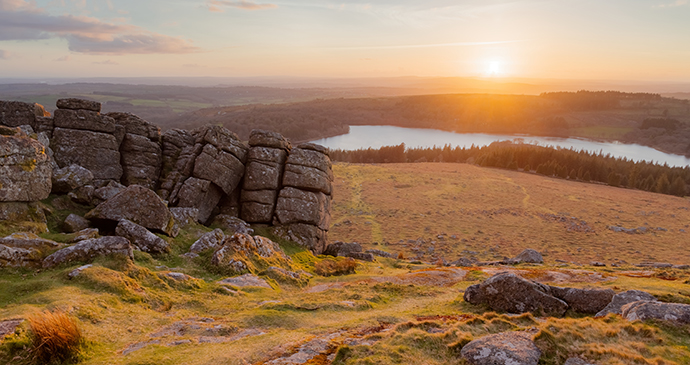 Explore the granite tops of Sheeps Tor © Neil Porter
The dominating craggy granite tops will certainly be the thing that initially entices you to climb this Dartmoor peak. But it's the magical cave that is sure to entice you to explore further: just don't get carried away with the piskies…
Whitehorse Hill, Oxfordshire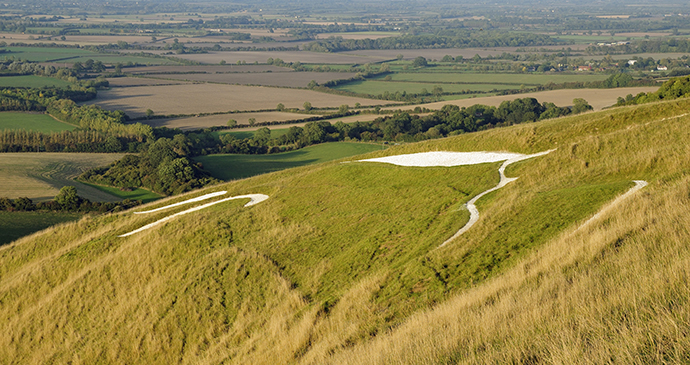 The hill is home to a giant white horse carved into the underlying chalk © Martin Fowler, Shutterstock
As the name suggests, Whitehorse Hill is the site of a giant white horse carved into the underlying chalk. Initially thought to have been made in the Iron Age (between 800BC and AD100), carbon dating has shown that the carving dates from the Bronze Age (probably 1200–800BC). The hill is often touted as one of the finest (and best-preserved) examples of this form of chalk art.
Mam Tor, Derbyshire
Mam Tor, or 'Mother Hill' © Daniel Kay, Shutterstock
Made up of fragile shale and corrosive sandstone, Mam Tor has been the site of a series of dramatic landslips over the years that have created smaller hillocks around it. Hence its name, which means 'Mother Hill' – one that has given birth to several others.
Roseberry Topping, North Yorkshire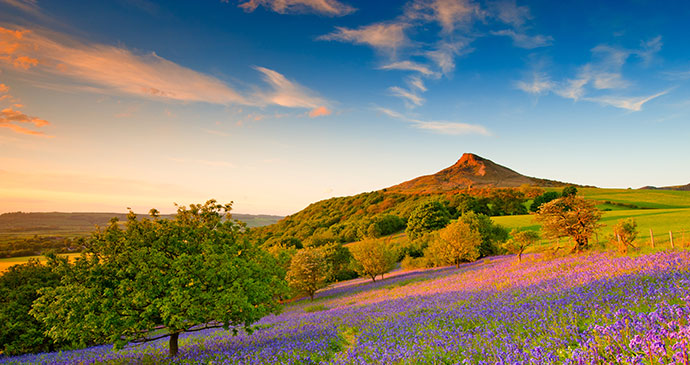 Roseberry Topping was a source of inspiration for a young Captain Cook © Colin Carter, NYMNPA
Roseberry Topping is meritorious not because of its height, but because of the sense of adventure, exploration and discovery it inspired within a young tyke called James Cook. To many the name will be familiar. The boy went on to become Captain Cook, the famed navigator who negotiated no end of unchartered waters and discovered new territories. The seed from which Cook's travels grew was planted on this summit scarred by an ironstone mine. In 1736, when Cook was eight, his family moved to Aireyholme Farm in the town of Great Ayton below the flanks of Roseberry Topping. One evening, Cook decided he would climb the hill – something he did regularly thereafter – where, it is said, he first discovered the rewards of a challenge, a realisation that set him on a course to become a great explorer.
Hallin Fell, Cumbria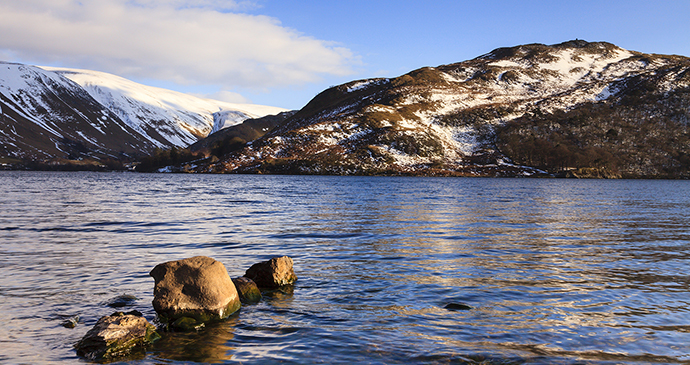 The calm waters of Ullswater are visible from the summit of Hallin Fell © ATGImages, Shutterstock
Ullswater is one of the most popular spots in the Lake District, with many a hill-lover venturing to its shores to tick off the popular peak of Helvellyn from the knee-trembling ridges of Striding and Swirral Edge. But it doesn't have to be scary or even crowded if you know where to look… Enter Hallin Fell. From the summit, linger a while to watch the water and to see Ullswater's famous steamer boats gliding along its surface
Wales
Yr Arddu, Gwynedd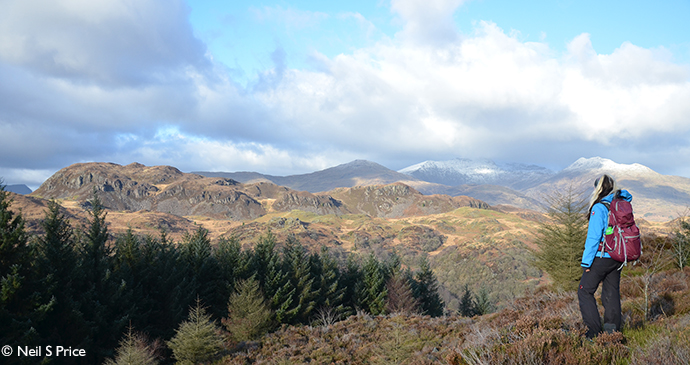 This boulder-strewn summit is little visited © Neil S Price
Wild and little visited, this boulder-strewn summit easily gives much higher peaks a good run for their money. In fact, if you look at the relationship between distance and duration of this walk, you would be forgiven for thinking that something was awry: surely it's a quicker ascent than this? But with a jumbled route consisting of rock-filled gullies, pockmarked with clumps of heather and loose piles of scree covering unexpected miniature cliff faces, plus tussocks of grass seemingly placed to trip you up when you least envisage it, Yr Arddu time seems to move at a different pace from that on other hillocks.
Carnedd y Cribau, Gwynedd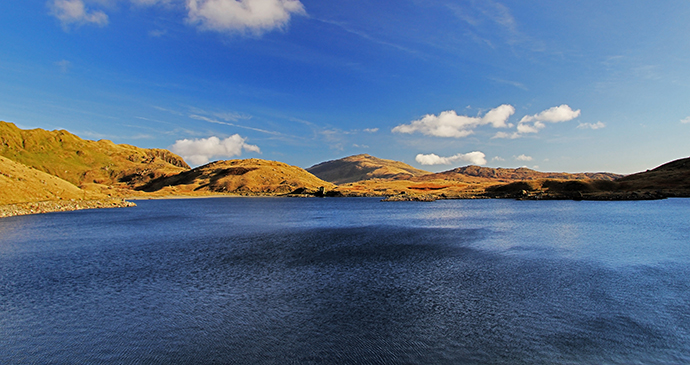 Take a dip in Llynau Diwaunedd © David Hughes, Dreamstime
Perched on the edge of Snowdonia's little-explored Moelwynion range, Carnedd y Cribau escapes a lot of footfall thanks to a trio of well-known near-neighbours. Take your swimsuit and towel (possibly a wetsuit in cold weather) to take a dip in Llynau Diwaunedd on the east side of the hill.
Cefn y Capel, Conwy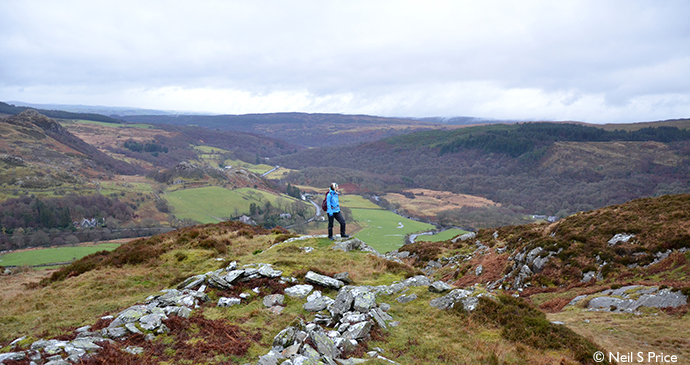 Grab a fried-egg butty after a morning hike up Cefn y Capel © Neil S Price© Neil S Price
Eating a fried-egg butty in Capel Curig's Pinnacle Café is something of a mandatory activity for those who love the hills. But consider this. Rather than grabbing one before heading into the mountains, why not have one for breakfast after doing a little hike on a rocky rump that rises behind it.
The Great Orme, Conwy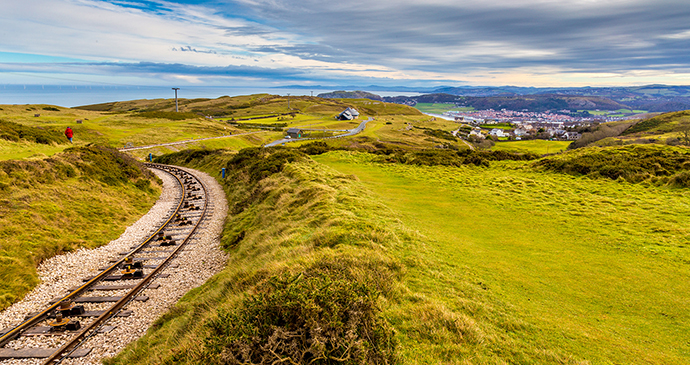 The Great Orme's slopes are home to many excursions © Phil Kieran, Shutterstock
Once popular with Victorian tourists, the Great Orme's slopes are littered with entertaining excursions. There are trams (built in 1902) and cable cars (from around 1969), a copper mine (established in the Bronze Age and functional until 600bc), the 6th-century chapel of St Tudno (with its accompanying well), some stone circles, a dry ski-slope and toboggan run – plus the Summit Complex restaurant and gift shop.
Dinas Bran, Denbighshire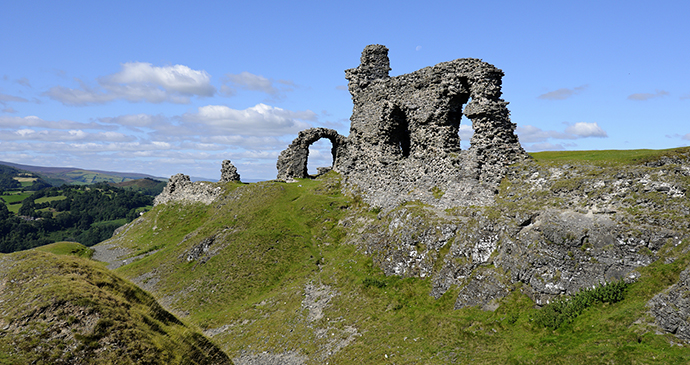 Discover the ruins of a 13th-century fortification at the peak of Dinas Bran © Steve Meese, Shutterstock
Discovering ruins at the top of a hill is reminiscent of being a kid and finding a free toy inside your already exciting box of sugary cereal. It's an added bonus that brings an extra spring in your step. In the case of this walk, it's even better. For the ruins on top of Dinas Bran aren't those of a run-ofthe-mill hillfort. Dinas Bran means 'Crow's Castle', and some of the 13th-century fortification's walls and steps remain today, providing a dramatic tableau.
Scotland
Conic Hill, Stirling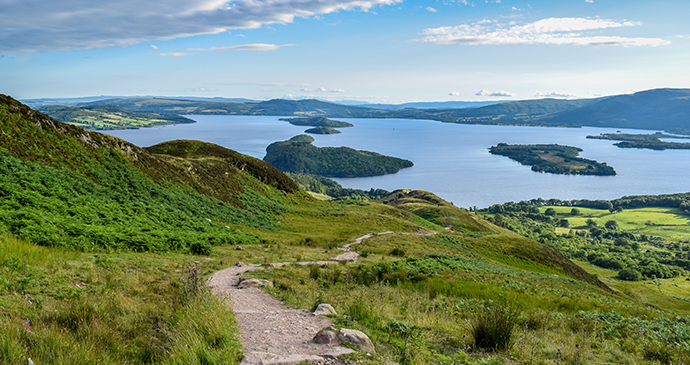 The view towards Loch Lomond is spectacular © Gary Ellis Photography, Dreamstime
From Conic Hill's summit, gaze towards Loch Lomond and you will see how the island of Inchcailloch and other smaller islets run in a line – a continuation of the Fault – so straight you swear you could actually connect them with a ruler. So though you may come for the views, it's the ability to actually see how the earth was formed here that will keep you standing on the summit for longer than you ever imagined. Never has a geology lesson been such fun.
Duncolm, West Dunbartonshire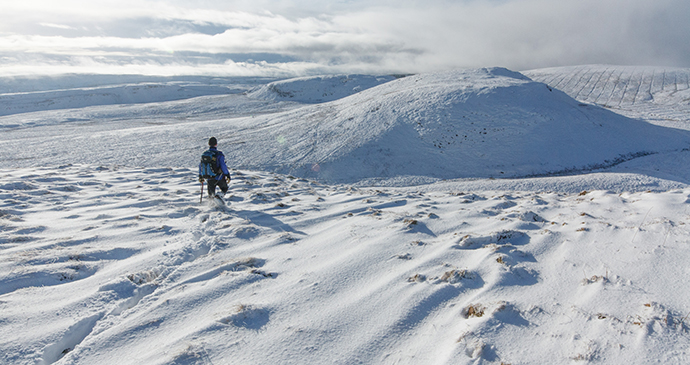 Hiking the peak in winter is a challenge © Ross Vernal
The beauty of this peak is the contrast between the toil required to gain it, and its proximity to Scotland's second city. After only a 20-minute train ride from Glasgow's bustling centre, you will find yourself amidst profound tranquillity. Striding outwards and upwards, you will feel a million miles away from the urban sprawl you so rapidly left behind. Bliss.
Falkland Hill, Fife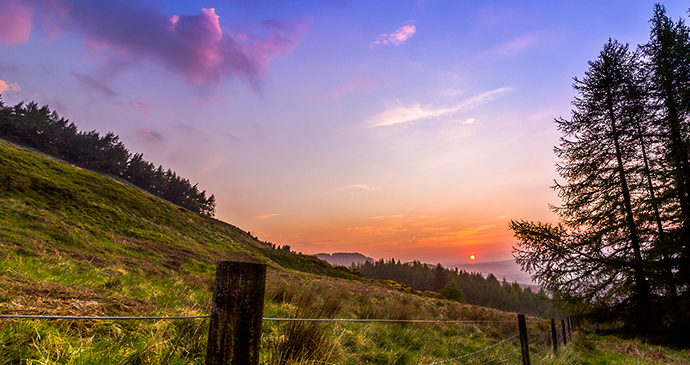 The slopes of Falkland Hill lure visitors from the nearby town © Niall Hedderman, Shutterstock
The dome-shaped summit of East Lomond, aka Falkland Hill, lures many a visitor from the nearby historical town of Falkland. Looming majestically from the southwest over Falkland's old buildings, many of which have stood for three centuries or more, East Lomond seems to call out for people to head to its top.
Meall Fuar-mhonaidh, Highlands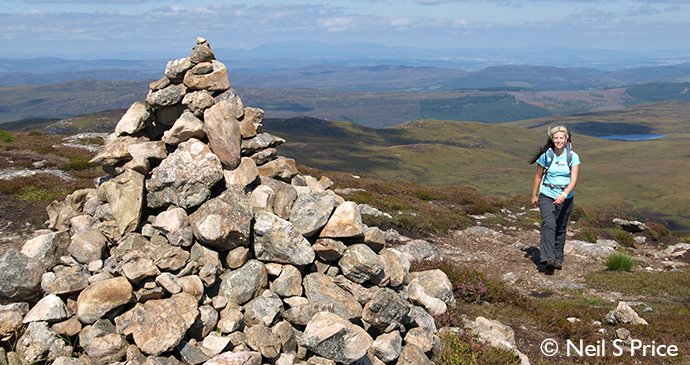 Phoebe climbing Meall Fuar-mhonaidh, situated on the west side of Loch Ness © Neil S Price
Proceed with an open mind to discover the joys of small hills and make-believe monsters by committing to a real physical challenge on this rising hilly giant. One thing's for sure – one of the pair is definitely real and unambiguously worthy of your time.
Craigellachie, Highlands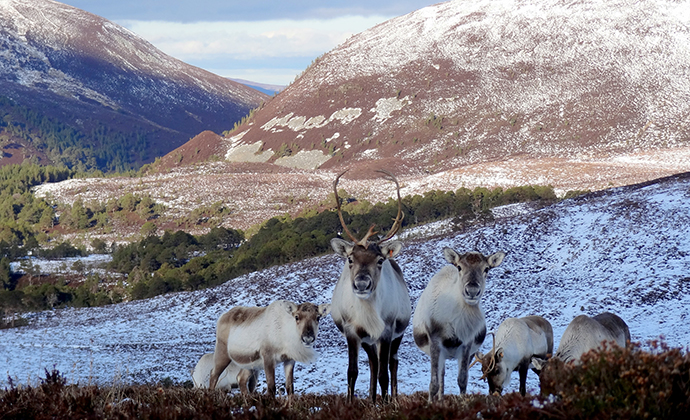 This herd of reindeer can be found on Craigellachie © Fiona Smith
Think you need to head to the Arctic to see reindeer? The Cairngorms has its own herd, introduced here in 1952. Check out the Cairngorm Reindeer Centre to join a guided walk to find these hefty herbivores grazing in the hills.
---
Inspired to visit one of the places mentioned? Check out Britain's Best Small Hills for more information: