Written by Phoebe Smith
You may love hillwalking, but not everyone is enthusiatic about the prospect of lacing up their walking boots. To celebrate the release of her new book, Britain's Best Small Hills, Phoebe Smith shares her top tips for making a day of exploring small hills enjoyable for everyone.
Give geocaching a go

Geocaching can make hillwalking more exciting for reluctant walkers © Michalowic, Wikimedia Commons
Ever fancied going on a global treasure hunt? Try geocaching, where you can seek out co-ordinates online to find hidden 'caches' and then log them. Some caches contain toys, others expect that you bring something to exchange. All in all, a great way to encourage kids (and adults!) to get outside and clamour to do more.
Create a wildlife ticklist
See if you can spot a dark green fritillary butterfly on your walk © Rudmer Zwerver, Shutterstock
Create a list of wild things to spot on your walk. From slippery worms and hardworking ants underfoot to soaring peregrine falcons above, such a list will keep everyone entertained during the walk.
Let someone else choose the hill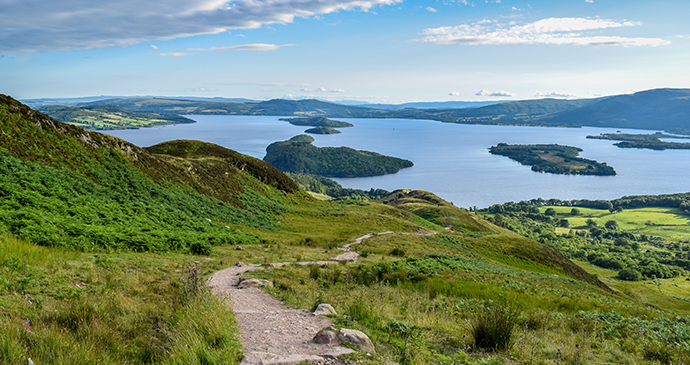 Conic Hill is a good choice for those who want a view to admire © Gary Ellis Photography, Dreamstime
Rather than enforce your favourite, ask the reluctant hillwalker what interest they have, be it wildlife, Iron-Age forts, spectacular views, or even the promise of a good pub at the end, and let them decide.
Bring rewards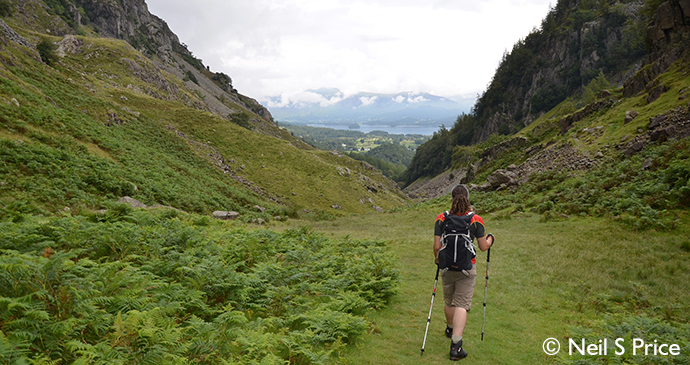 Surprise reluctant walkers with rewards to keep them going © Neil S Price
Surprise your walking buddy with their favourite chocolate bar or sandwich, or take them to an unexpected point of interest or time arrival for sunset. Anything to make sure they remember the highlights of the experience – and yearn for more.
Turn walking into a treasure hunt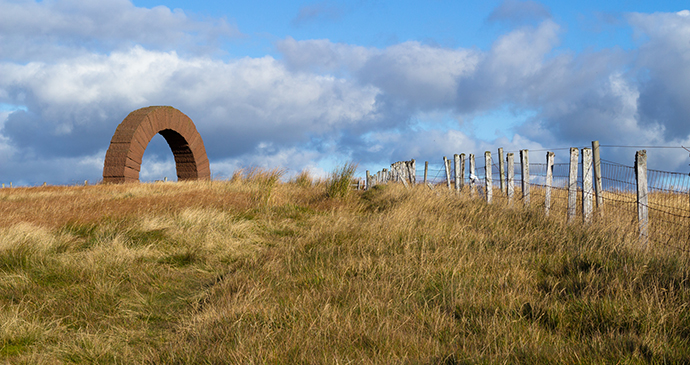 Hide 'treasure' at interesting points on the walk © Lynn Fotheringham, Dreamstime
If you're looking for a walk that can keep your whole family entertained, think about setting up a treasure hunt. You could do the walk yourself beforehand and hide some sweets at various points that you then get the kids to locate on the map. That will spur them on to keep going, distract them from the effort of the climb, and even get them excited about map reading.
---
Want more hillwalking tips? Check out Phoebe's new book, Britain's Best Small Hills: