Australian travel photographer Mark Eden devotes much of his time to capturing some of the world's lesser-known places on camera. In addition to his focus on off-the-beaten-track locations, Mark is also interested in uncovering new ways to understand well-known destinations, often by documenting the daily experiences of the people who live there.
Everyone has read about the history of the Taj Mahal, but how many people are aware of the groundskeeper who has been trimming its hedges and sweeping its floors for decades? These 'little stories', as Mark likes to call them, offer a different perspective on the world, providing information rarely found in the history books.
Here, Mark shares some of his favourite stories and photos from his travels around the globe, each of them offering a unique insight into some of the most fascinating places on the planet.
Cholula, Mexico
There is something about old buildings, just like people, that make you wonder about the stories they could tell.⁠
Although its architecture is distinctly colonial, Cholula was actually settled somewhere between 500 and 200BC. Its name is said to mean 'place of those who fled', a reference to early settlements made by refugees from Tula.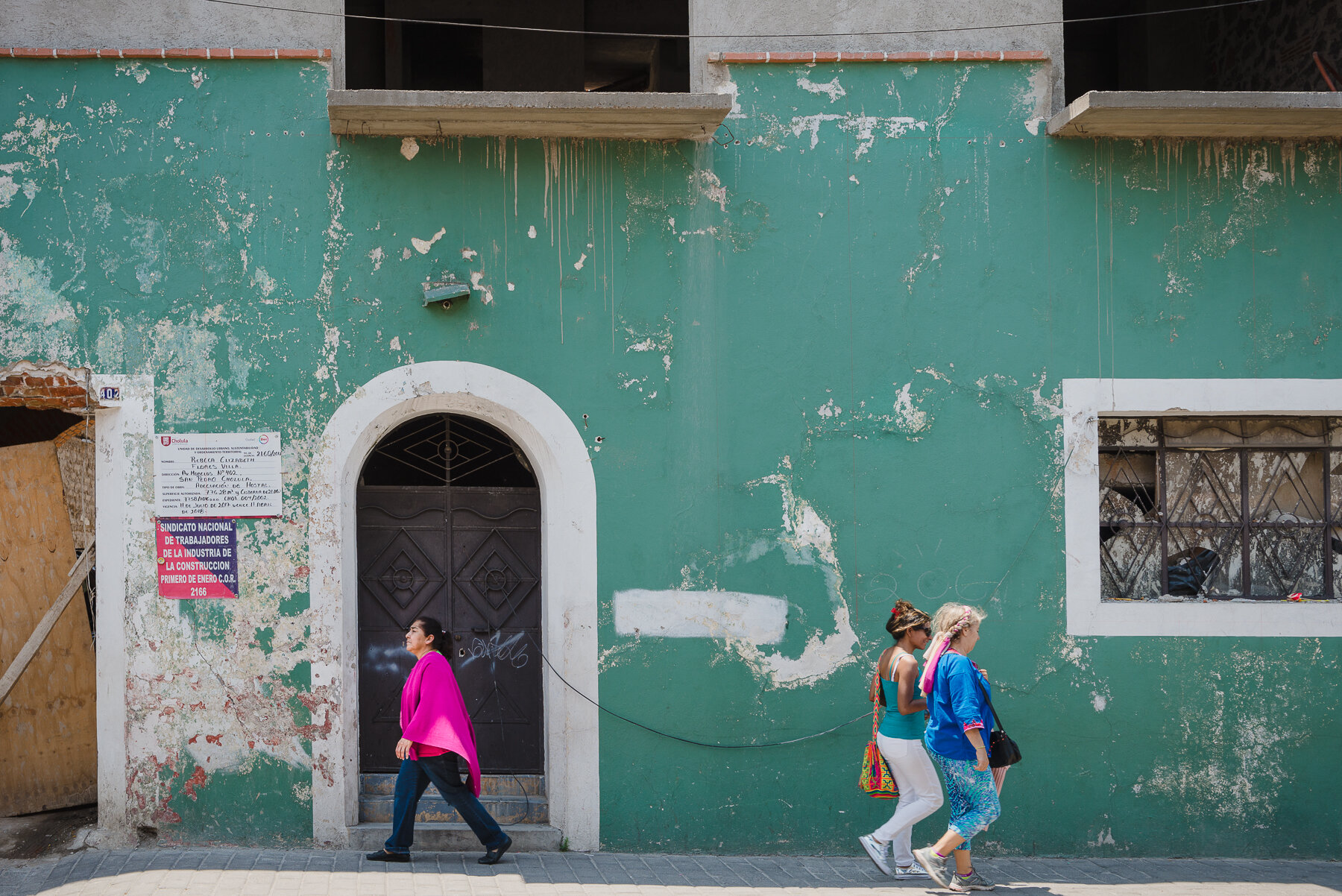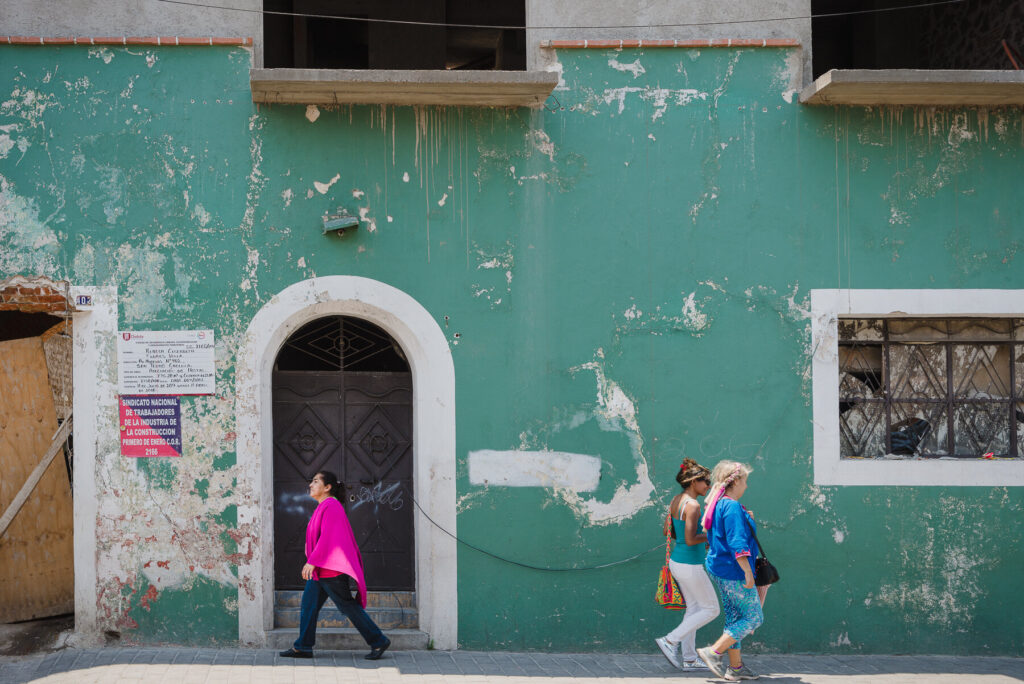 The city was also the site of the infamous Cholula Massacre in 1519, a tragic episode during which Hernan Cortés was supposed to meet the Aztec King Moctesuma but instead the Spanish attacked the Aztecs. Depending on which account you read, the attack was either unprovoked or the result of Cortés uncovering a plan to ambush him.
Havana, Cuba
Hot, dusty and humid Havana. Full of colourful architecture and even more colourful characters, the Cuban capital is permeated by music and the smell of petrol fumes, cigars and coffee.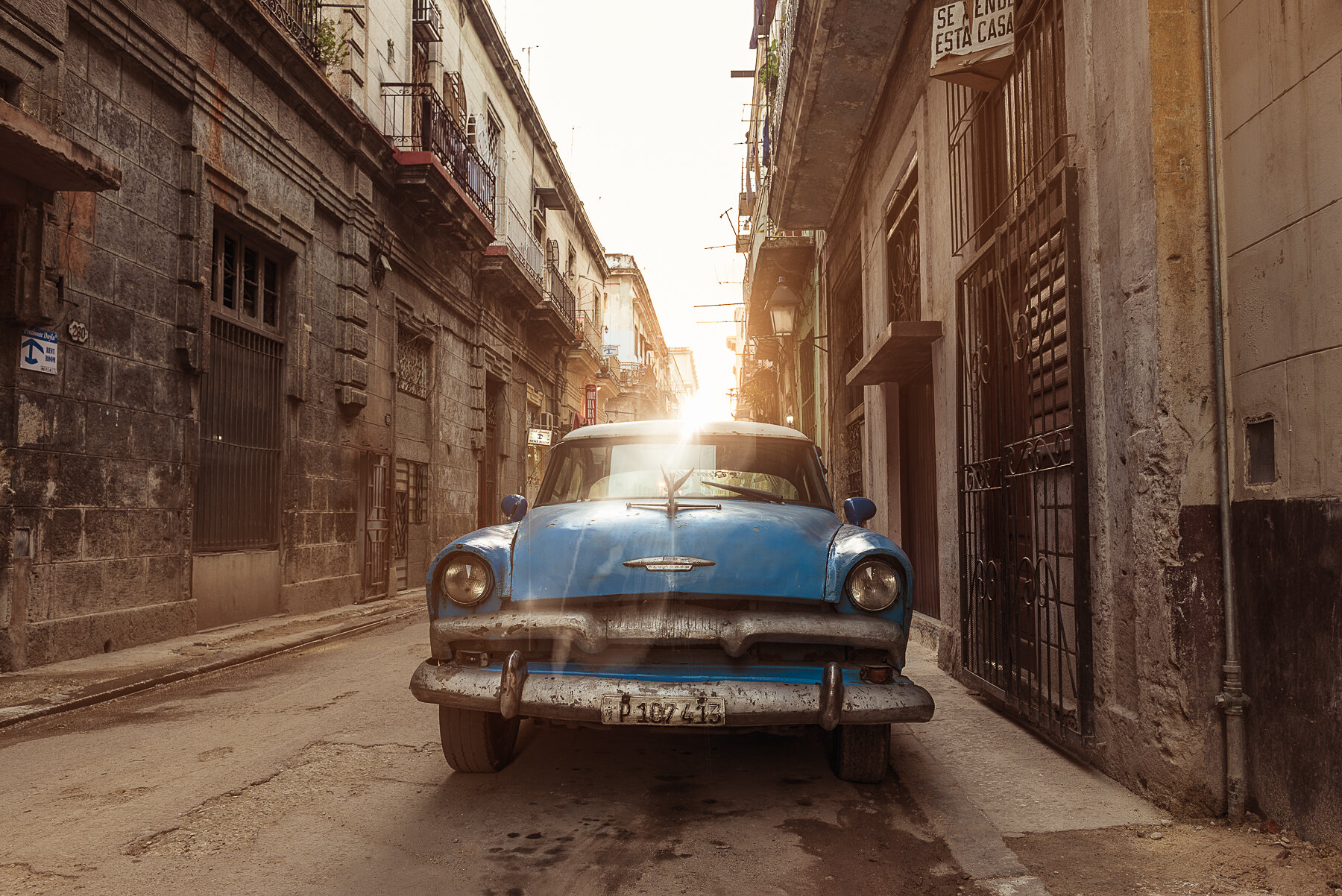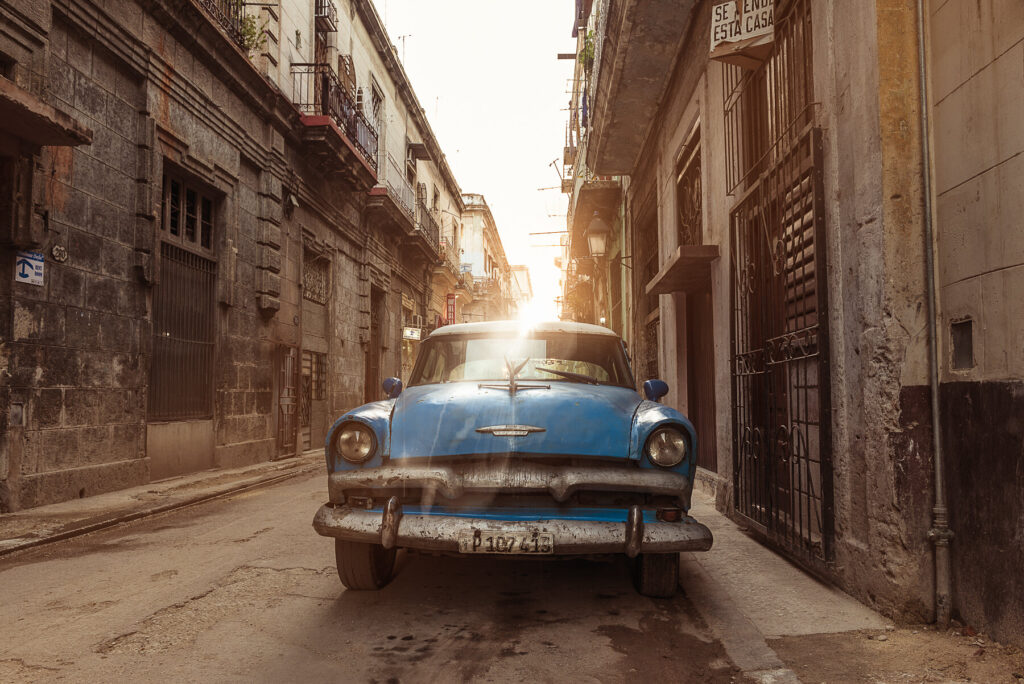 Vintage American cars are as much a part of Cuba as rum and its people. Some are maintained like prized possessions, while others are beat up, rusting and held together with whatever might be to hand. But they still have that Cuban charm: a little worn around the edges, a tough existence but still running.
Hoi An, Vietnam
In the early morning in Hoi An, the sun is already harsh and the air thick and humid. In this image, a vendor carries her supplies to the market to sell hot bowls of noodles for hungry visitors. She will buy most of her ingredients on arrival, and everything else she needs to run her stall is carried in the two baskets slung over her shoulders.⁠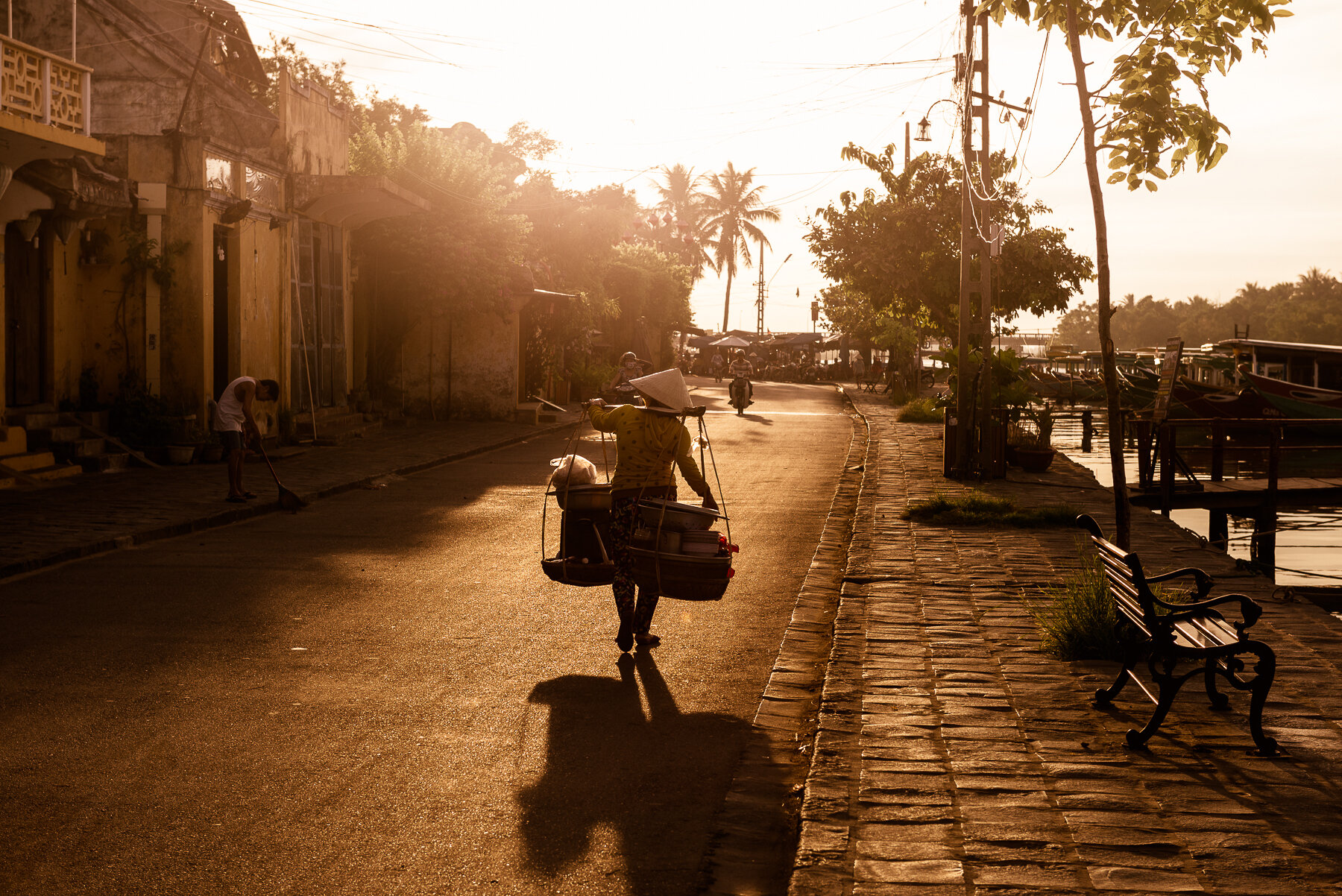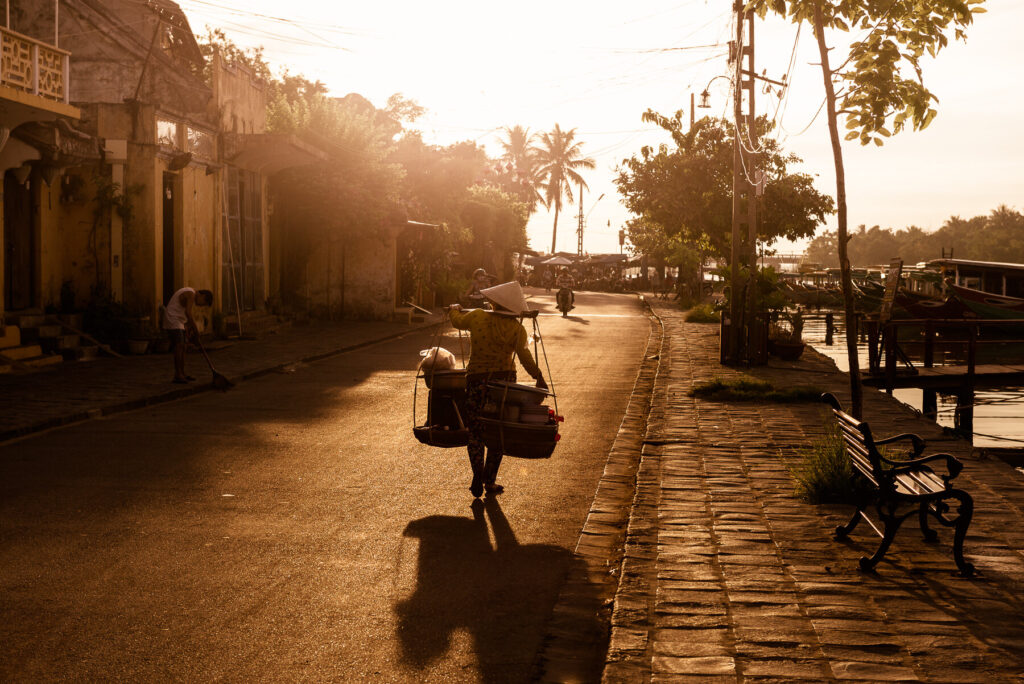 She will work all day in the hot sun, her nón lá and a small fan are her only form of relief. In between customers she will chatter and laugh with friends until the sun starts to fade, before finally packing up and beginning the long walk home. Tomorrow she will do it all again.
Wan Chai District, Hong Kong
As long as Hong Kong has had streets, there have been street markets. From starting life as a fishing and farming village under the Qin Dynasty in 200BC, to its evolution into a major international port and financial centre, people have been able to buy goods and traditional medicines on crowded street sides.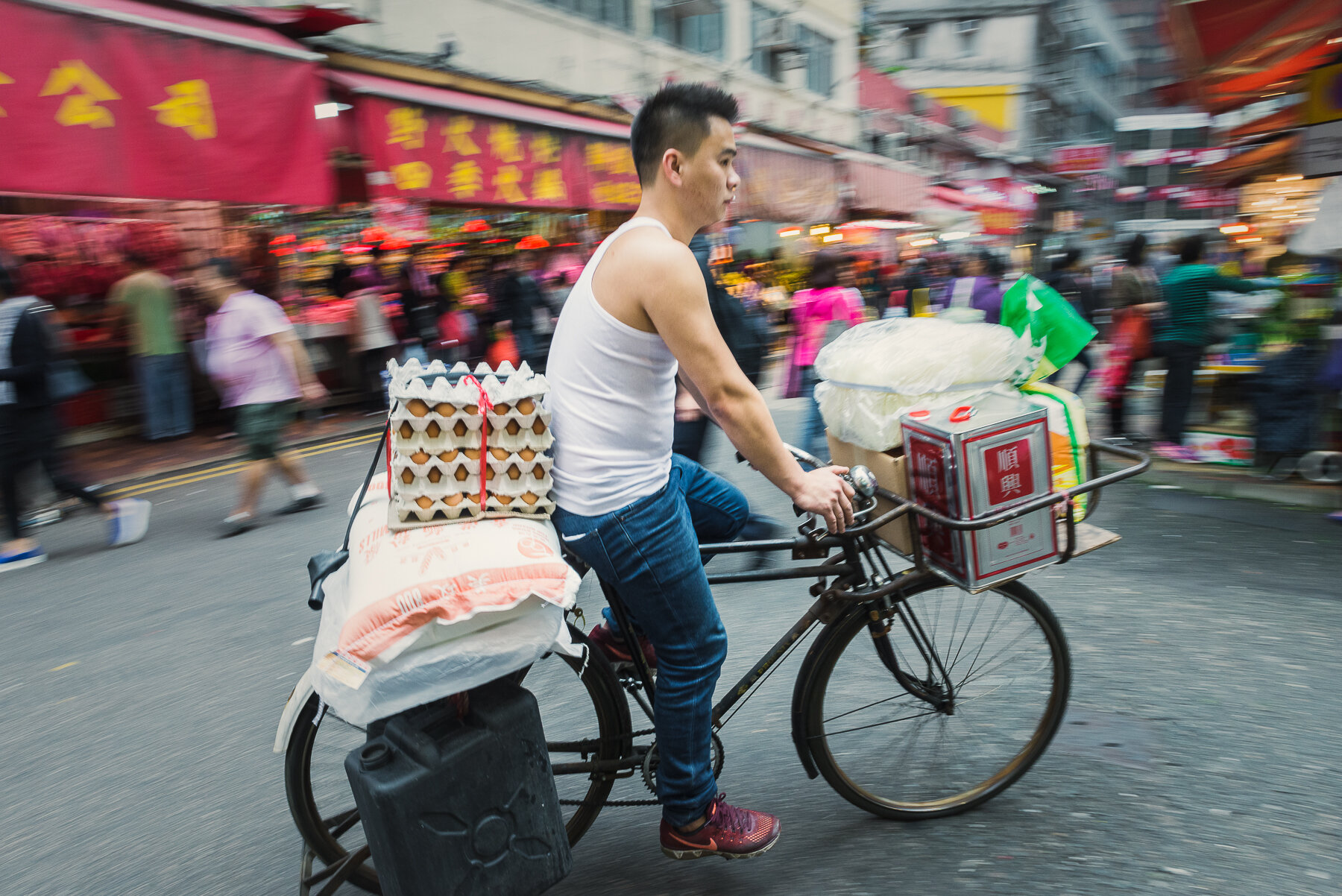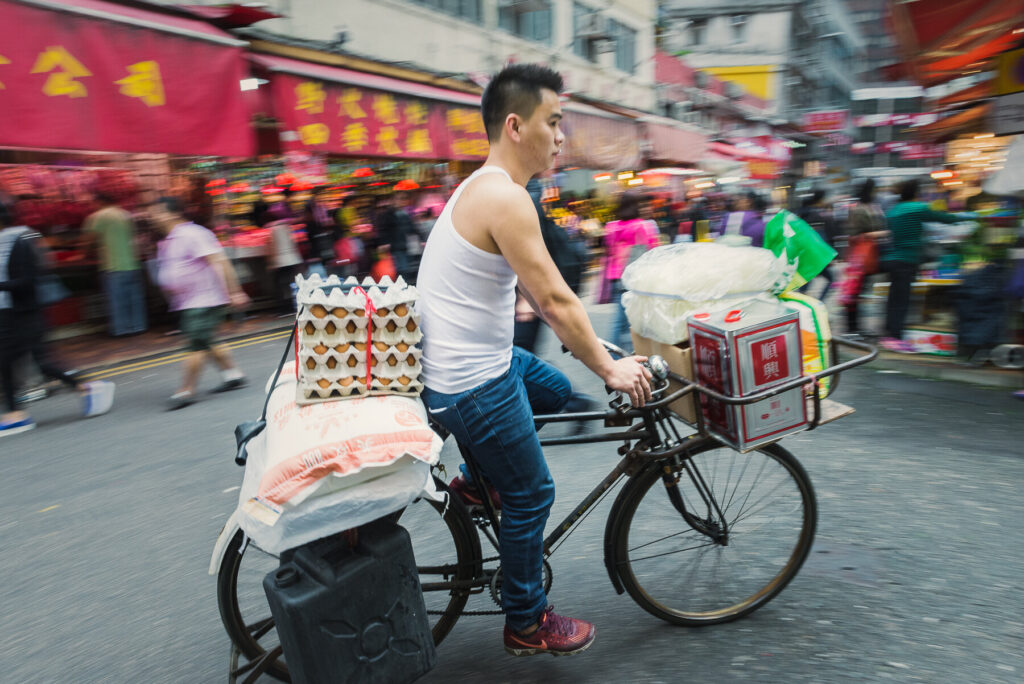 An influx of refugees from mainland China after World War II brought with them a renewed demand for cheap ingredients and a preference for buying these in the traditional markets they were accustomed to back home.
Smells of chilli oil, dried fish and chrysanthemum tea rise with the steam of freshly made congee, while delivery boys on bicycles navigate expertly between the pressing crowds, carrying sacks of rice and baskets of eggs to local restaurants, narrowly missing ankles while ringing their bells nonstop in warning.
Luang Prabang, Laos
Known as 'Temple of the Golden City', Wat Xieng Thong is one of Luang Prabang's oldest and most important monasteries and is still integral to the city's life today.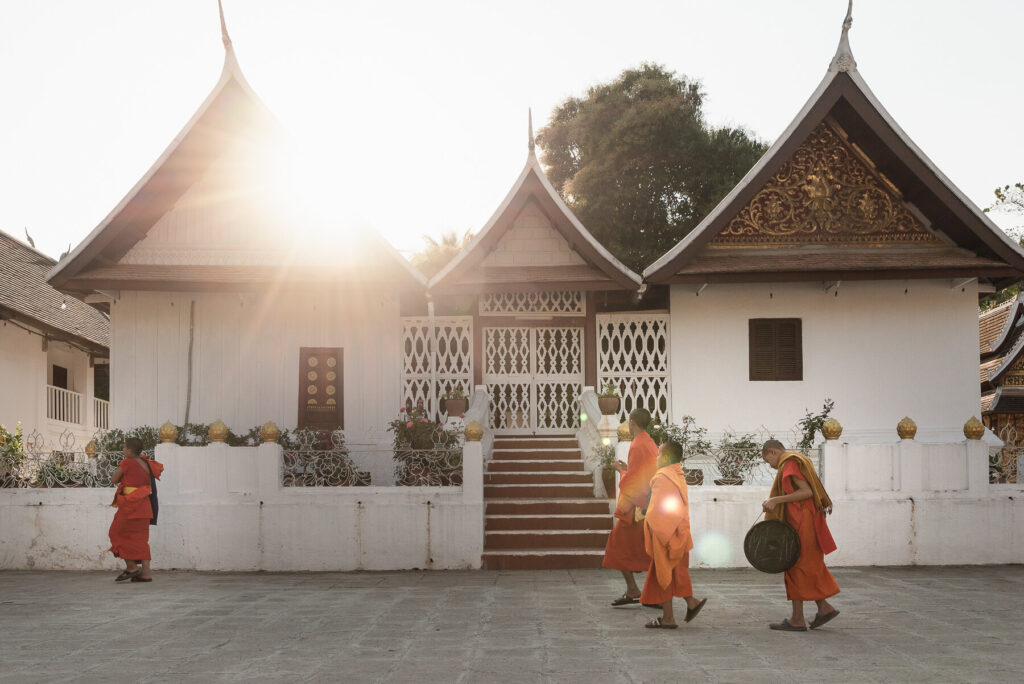 Warm afternoons see resident monks attending prayers and completing chores. Come at the right time and you can even hear the sound of a meditation drum mixed with the chanting of the monks, carried through the air by the distinctive scent of incense.
Milford Sound, New Zealand
This photo captures a peaceful morning I spent on Milford Sound with only the birds for company.⁠⁠ Despite being one of New Zealand's most iconic places, the sound manages to feel very wild and remote, not least because the nearest town, Te Anau, is almost a two-hour drive away.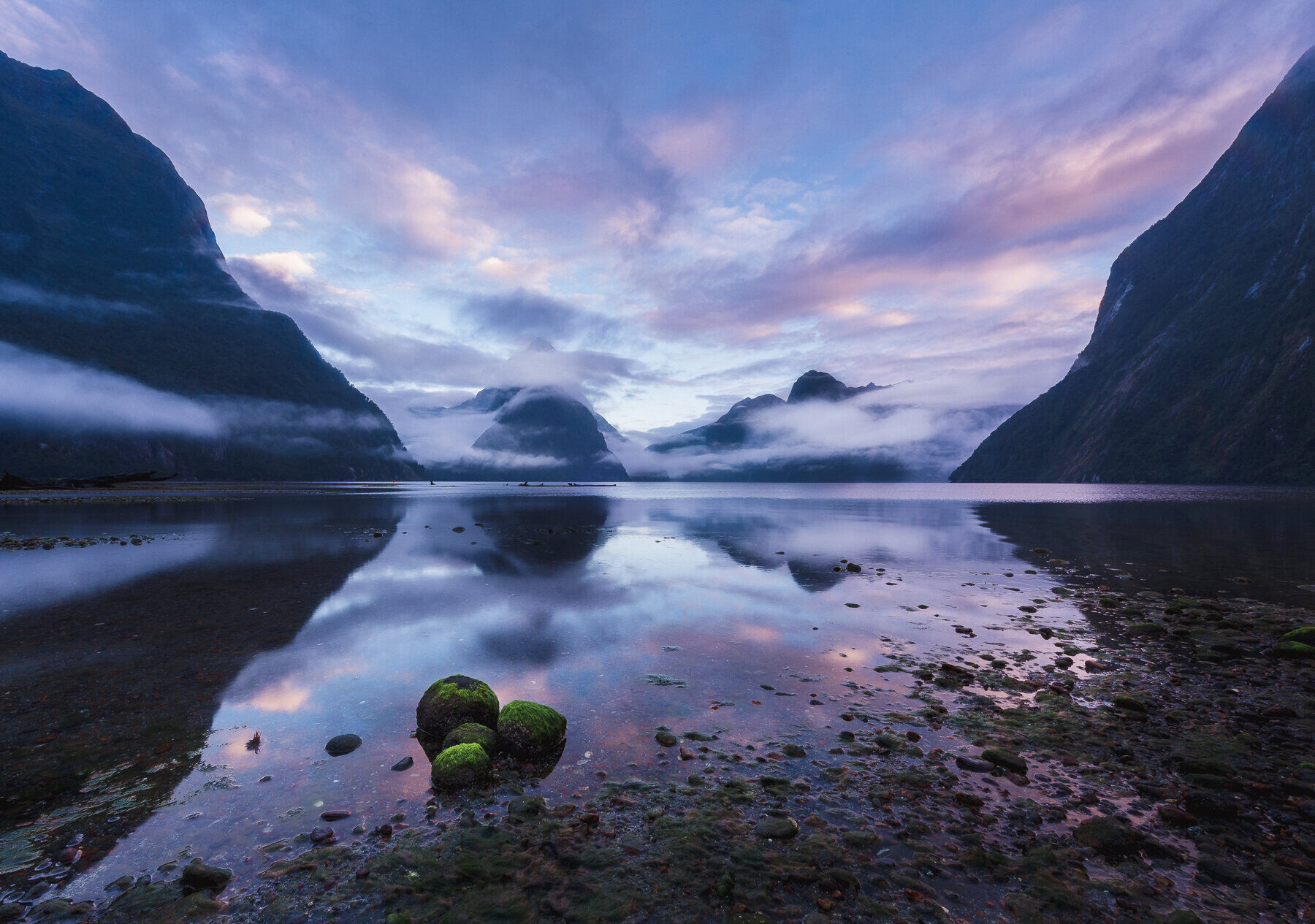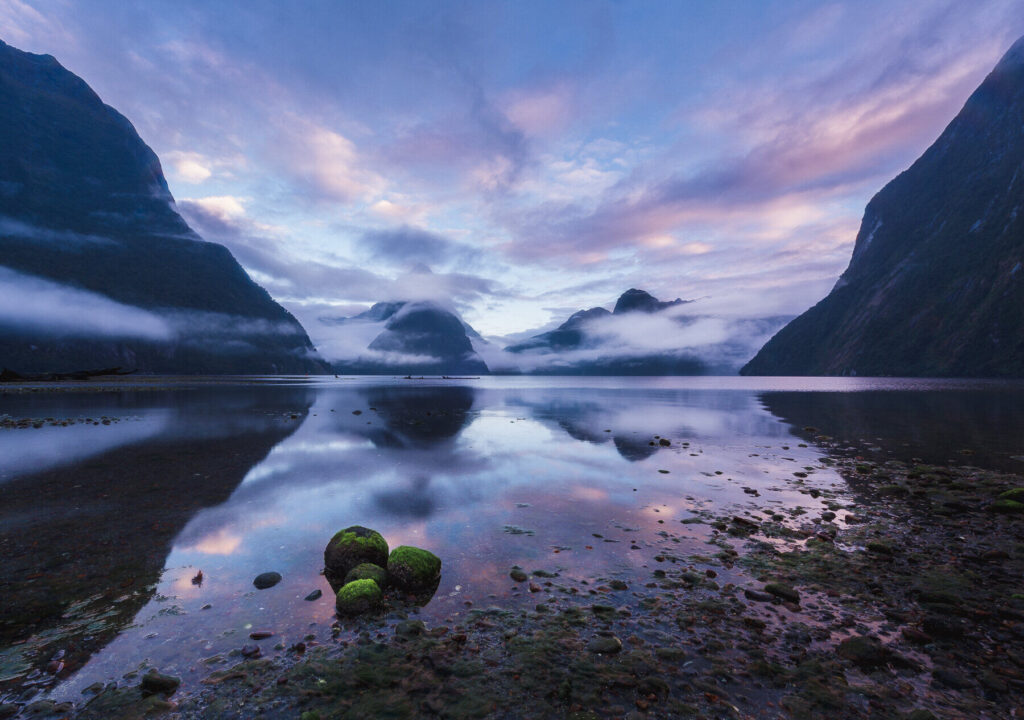 The weather at the sound is changeable, often with heavy downpours (it is one of the wettest places in the world), but when the wind stops gusting and the rain moves away, you are often met with atmospheric low clouds drifting silently over the water.
Mumbai, India
Porters (known locally as coolies) spend long hours carrying goods around the narrow, crowded market streets of Chor Bazaar for whoever will pay them a few rupees.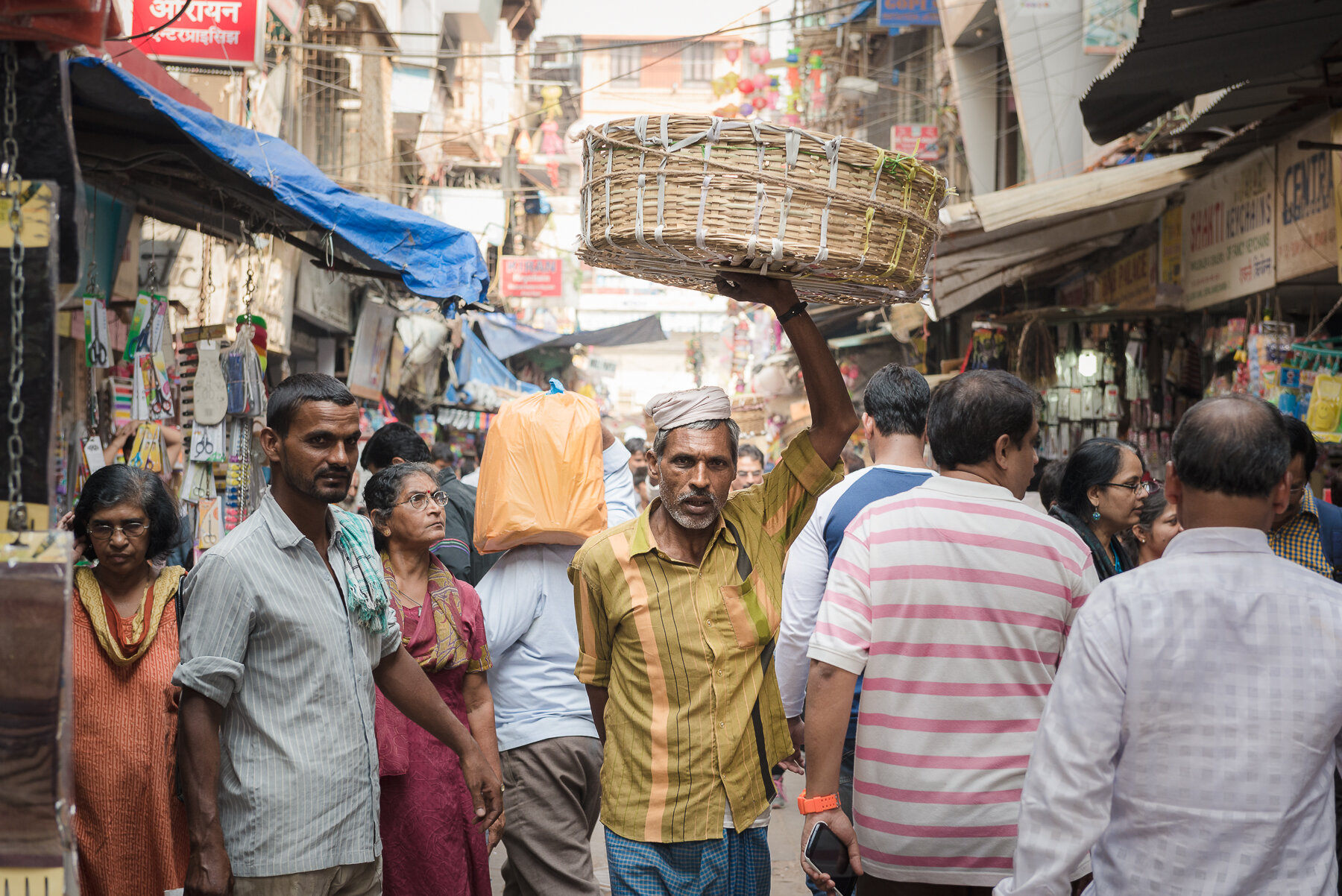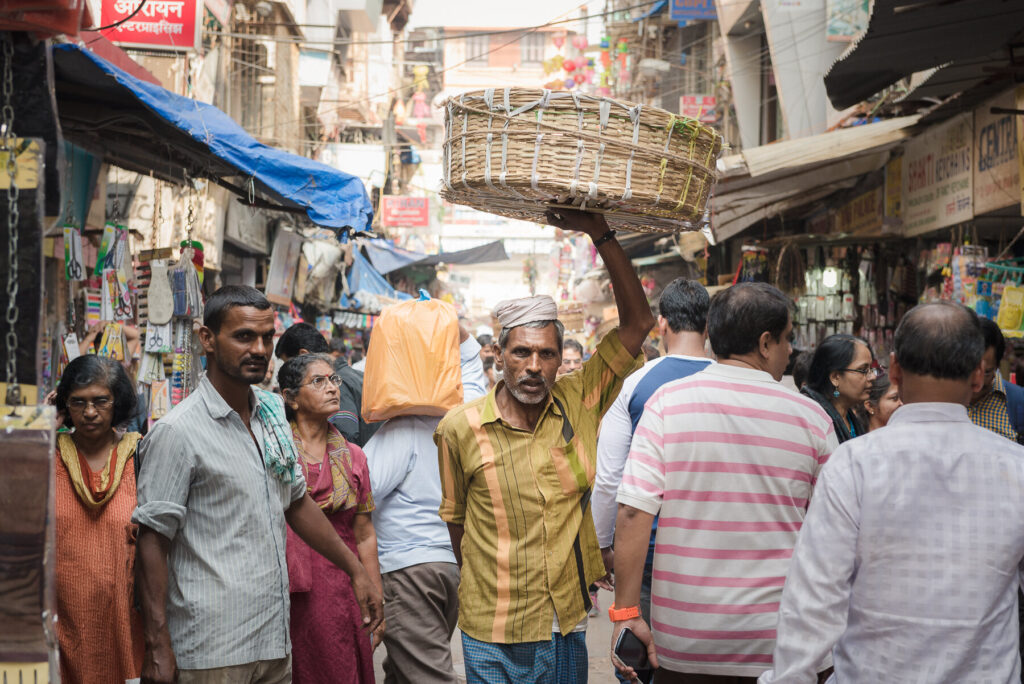 The market is one of the oldest in India for those seeking second-hand goods and in various alleys can be found a variety of antiques and metal and tin pieces. The unmistakable sound of clanging and haggling can be deafening as you navigate shoulder to shoulder with porters and stall holders.
Tokyo, Japan
In a country famed for its contrast of the traditional and the contemporary, Tokyo, and in particular Shibuya Crossing, is a symbol of modernity.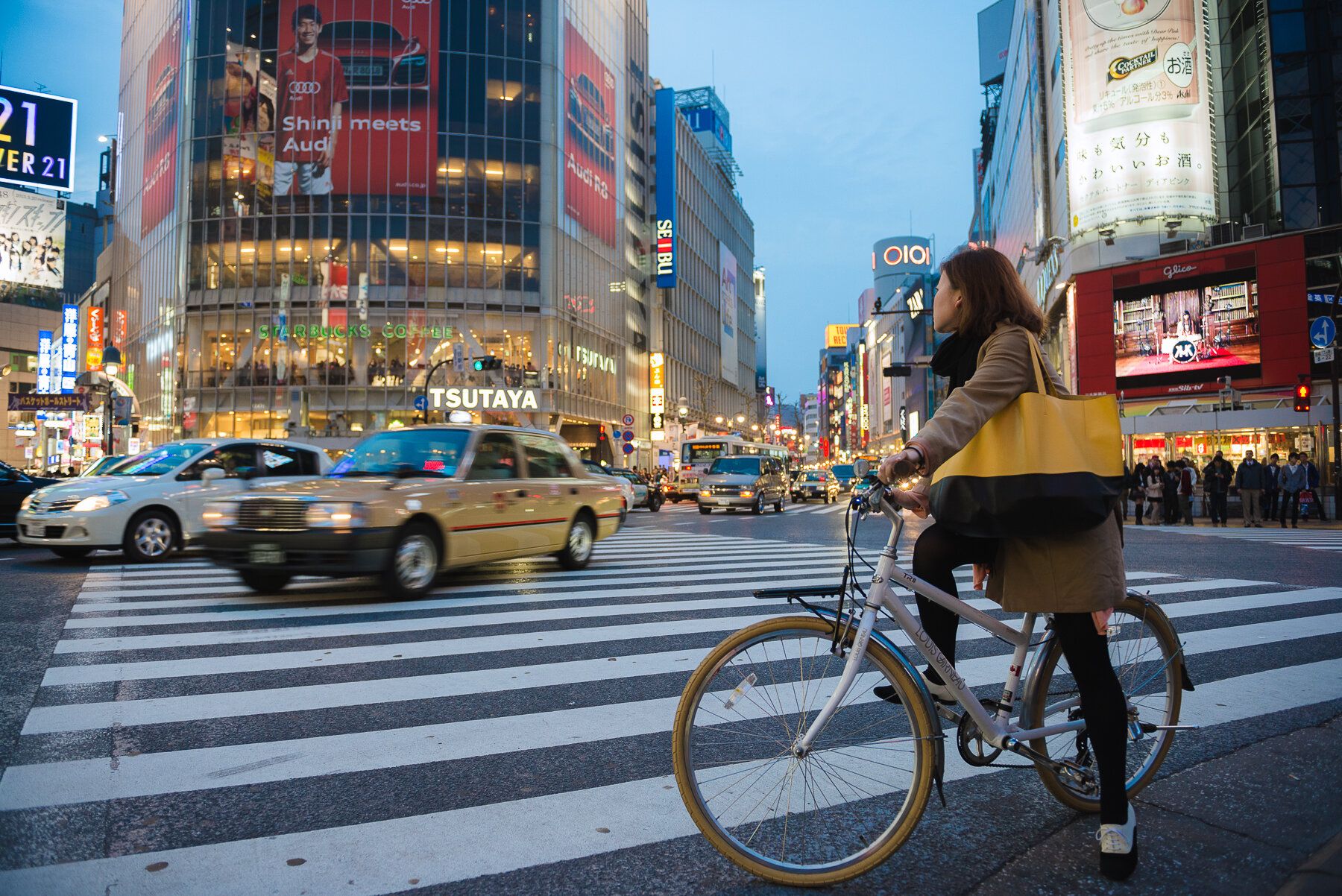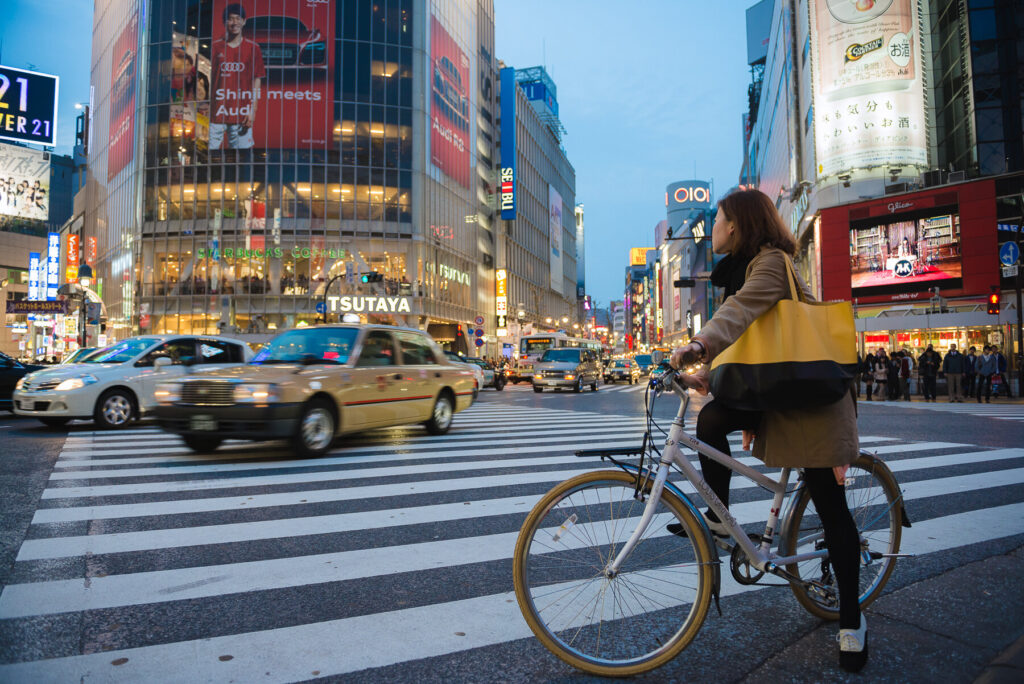 It is the world's busiest pedestrian crossing and is known as a scramble, meaning all traffic is stopped and pedestrians cross from every side simultaneously. At peak times, up to 3,000 individuals walk the crossing with each change of the light.
It's a steady rhythm from dawn to after midnight and feels like the pulse of the city, as neon lights burn and huge billboards showcase ads for everything from video games to skincare.
Uluru, Australia
Nothing moves but everything is alive in the Australian Outback. Uluru is a powerful place and changes character throughout the day. The rock that seems so impossibly huge in daylight hours is suddenly dwarfed by the stars and sky at night.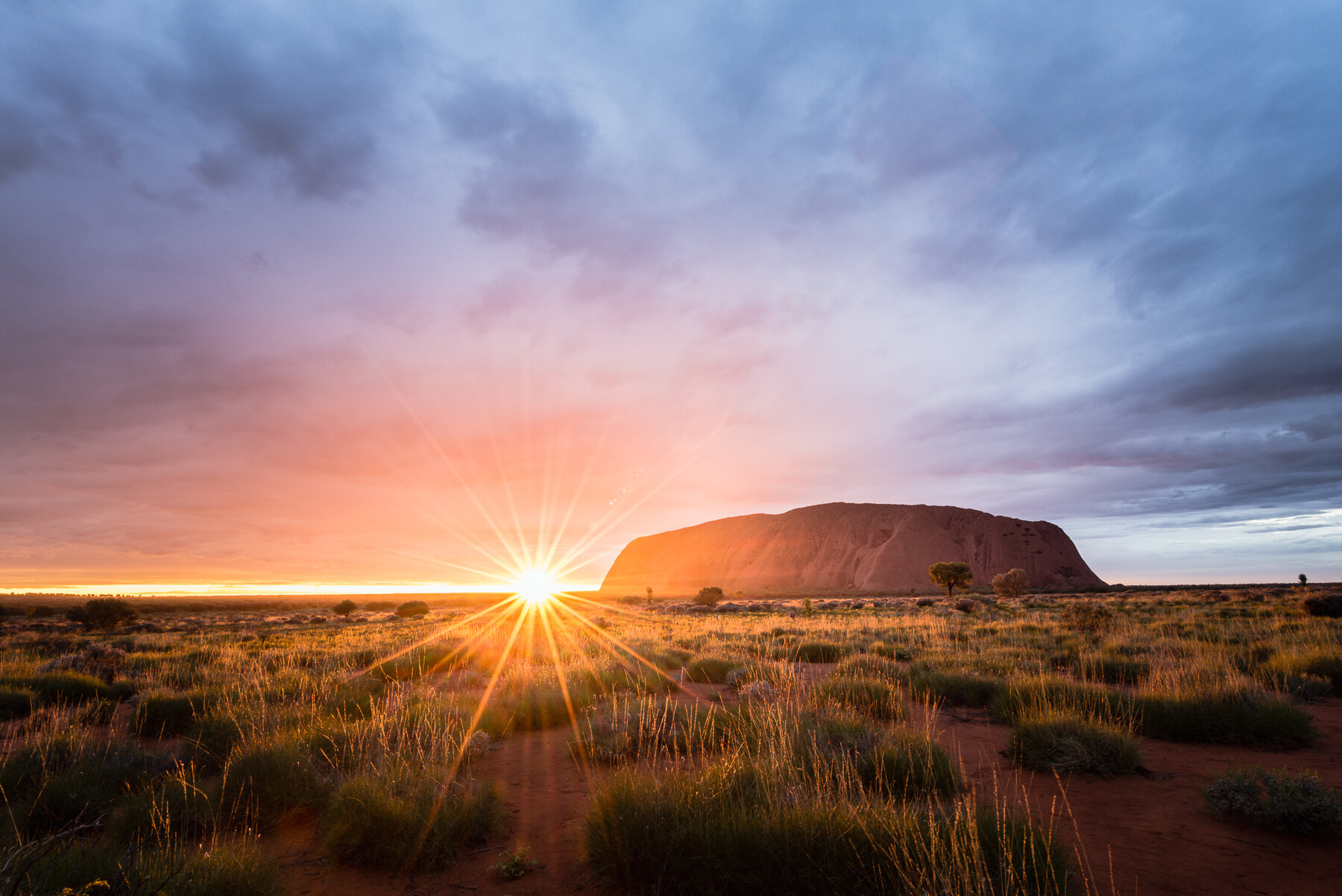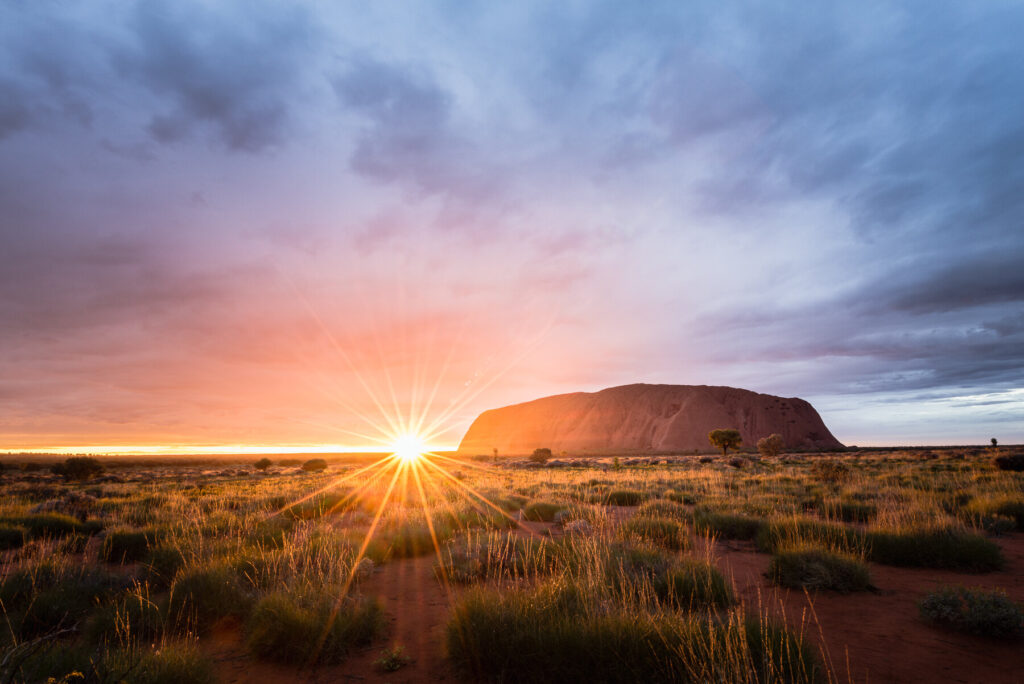 On this morning, I was incredibly lucky to have had the viewpoint to myself. Most visitors tend to head to where the sun rises behind them to witness the light hitting the rocks. The silence resulting from their absence only added to the atmosphere.
---
Mark Eden is an Australian travel photographer and writer. To see more of his work, visit his website or follow him on Instagram.