Written by Henry Marr
People often assume that the Democratic People's Republic of Korea is a Soviet-grey, industralised country of concrete cities and factory-clad landscapes. But anyone who has discovered this secretive corner of East Asia will know this to be a false picture, as North Korea is in fact home to stunning mountainscapes, aquamarine lakes and golden beaches. Don't believe us? See for yourself.
Mount Kumgang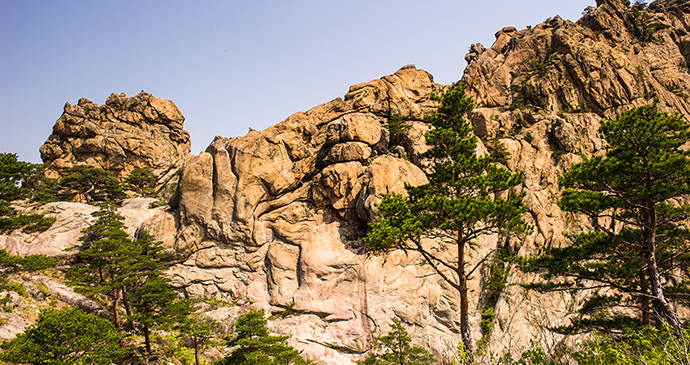 This famous peak translates as 'Diamond Mountain' © Anton Ivanov, Shutterstock
Revered by all Koreans, Mount Kumgang (meaning 'Diamond Mountain') has been a site of near-mythical status since at least the 7th century, with many writers, poets, artists and clergymen making pilgrimages to this beautiful corner of Asia. The mountain is loosely divided into three regions, from the attractive lakes and coastline of the Sea Kumgang to the stunning scenery of Kuryong and Manmulsang in Outer Kumgang, before it rises all the way up to the 1,639m Piro Peak (not to be confused with the other Piro Peak in North Pyongan) in Inner Kumgang. According to local cartographers, Kumgang has over 100 principal peaks, and a grand total of 12,000 lesser peaks; while few may have verified this subsequently, after a walk in Manmulsang, or almost anywhere in the region, most will hopefully accept this figure as just a slight exaggeration and dispel any need for thoughts of independent verification.
Beaches of the Pacific Coast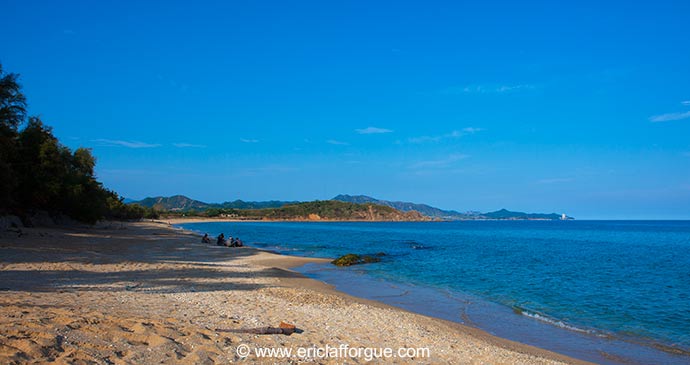 Majon is one of the country's finest beaches © Eric Lafforgue
Something that is rarely thought of in relation to North Korea is its Pacific coastline, which is lined with gorgeous, little-known beaches. The 150km-long coast running down to Mount Chilbo chops from stretches of sandy beaches in lazy bays to dramatic cliffs and rock outlets along the beautiful stretches of coastline.
Masikryong Ski Resort
A symbol of Kim Jong Un's era, the Masikryong Ski Resort was built in 2013 at breakneck speed, allegedly after the Supreme Leader decided that the country needed a modern ski resort. The timing of the construction, with South Korea having been chosen in 2011 as the host nation for the 2018 Winter Olympics, was surely not a coincidence. Built by the Korean People's Army in just ten months, the resort opened in December 2013 under much scrutiny and scorn from the Western media.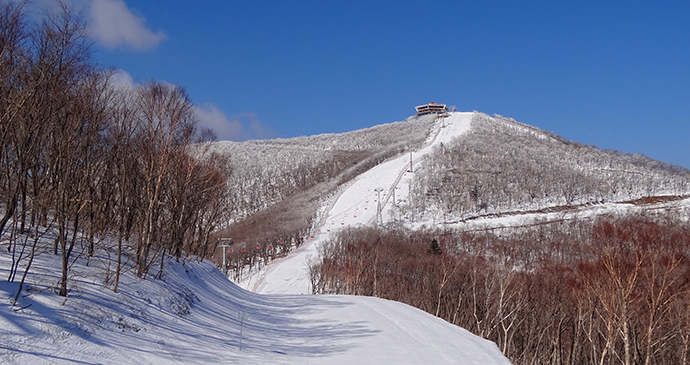 Taehwa is Masikryong's tallest peak © Bjørn Christian Tørrissen, Wikimedia Commons
Masikryong is open year-round to visitors, and while the ski season is advertised as being November to March, January and February are the best times to visit for a chance of good snow. With a base elevation of 768m, the resort rises to the 1,363m Taehwa Peak from where, on a clear day, the coast can be seen. With just one gondola and three rather slow ski lifts (as well as a short tow rope on the nursery slope), it will hardly be a rival to the Alps or Rockies, but one could enjoy a very surreal couple of days here.
Mount Myohyang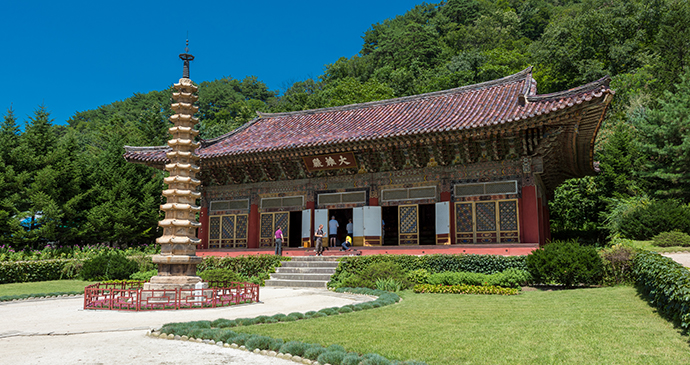 Mount Myohyang is home to a number of temples, like here at Pohyon © Kanokratnok, Shutterstock
Rising to 1,909m above sea level, this celebrated mountain sits near the confluence of the Chongchon River and the Myohyang Stream, with its long main ridgeline slowly rising from west to east. It is one of the best spots in the country for hiking, with the possibility of light walks of 2 to 3 hours up to serious treks of two to three days for keen and experienced hikers on this steep and densely forested mountain. From west to east, the key valleys of Sangwon, Manpok, Chonthae and Chilsong offer up a wealth of spectacular scenery, peppered with the occasional secluded hermitage, pavilion, temple and waterfall. The quality of paths varies significantly from valley to valley and year to year, and all visits, bar the very shortest foray, should be undertaken with a mountain guide from Hyangsan, which your main guides will source.
Mount Paektu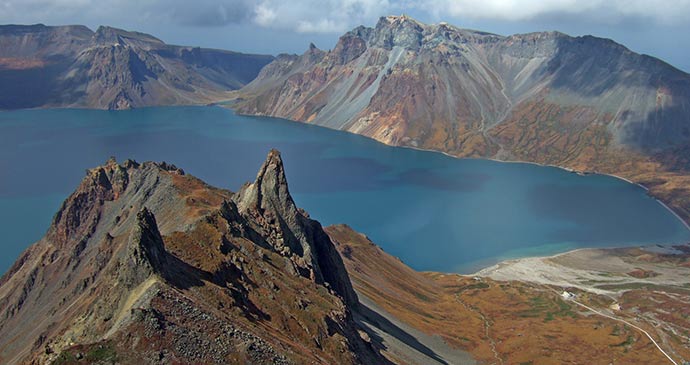 Mount Paektu is one of the most revered peaks in North Korea © Maxim Tupikov, Shutterstock
Visiting jaw-droppingly spectacular Mount Paektu is a highlight for many visitors to the country, with the journey being an adventure in itself as you fly into Samjiyon Airport in an ageing Soviet-era aircraft. Known locally as the birthplace of Kim Il Sung (although more accurate Soviet records will tell you he was actually born in Russia), the mountain is an active volcano, and the crater lake of Lake Chon, formed in AD946, lies in the caldera at the top at an altitude of 2,190m. At 2,750m, Mount Paektu is a considerable peak with very changeable weather, but it is well worth the effort.
---
Thinking of planning a trip to the DPRK? Get 10% off our comprehensive guide: