Written by Gail Simmons
We chat to Gail Simmons about her experience of writing her new book The Country of Larks, a tale of her long-distance walk through the Chilterns from High Wycombe to Tring, following in the footsteps of Robert Louis Stevenson.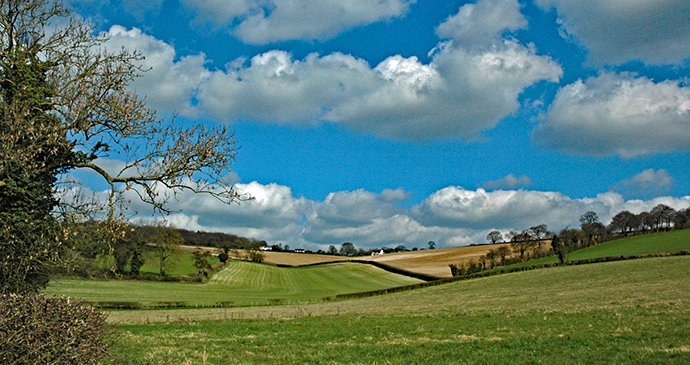 Gail's walk took her through the rolling Chiltern Hills from High Wycombe to Tring © Keith Hoffmeister
What was your motivation for writing the book?
For the past decade and a half I have been travelling the world, and writing about it. My particular area of expertise is the Middle East, but when war and violence broke out commissions to write about travel in the region understandably dried up. It was then that I began to consider writing about my own country. I wanted to see it through fresh eyes – as I would a foreign land.
Why did you want to write about the Chilterns?
When I stopped travelling abroad so much I began studying for a PhD in Creative Writing, and as part of my research I came across Robert Louis Stevenson's essay about his walk across the Chilterns. He wrote it when he was a very young man, before he found fame as the author of Treasure Island, Kidnapped etc, and it had not been re-published for decades. Not even his biographers seemed to know about it.
His walk stuck in my mind, and I decided it would be a nice idea to retrace it as I grew up nearby. I also wanted to reconnect with the landscape of my childhood, and thought walking across it would allow me to do so in a meaningful way. It was only when I looked at the route of Stevenson's walk on a map that I realised this was exactly where HS2 is due to go. This gave me an added motivation to make the journey, before the hills he walked over were forever marred by HS2.
Can you say something about the process of researching and writing your book?
When I travel somewhere to write about it — whether it's the Lebanon or the Chilterns — I prefer not to do too much prior research, which can dilute those powerful first impressions. This is a bit more challenging somewhere like the Chilterns, where I grew up, but nevertheless I tried to see the region as a newcomer might. It also helped that I was on foot, as you tend to notice much more at walking pace.
It was only afterwards, when I was writing the book, that I began to research the story of the Chilterns. I'd already interviewed various local experts: an anti-HS2 campaigner, a landscape historian, a farmer, a conservationist and a commuter, and found talking to people just as useful as information from written sources.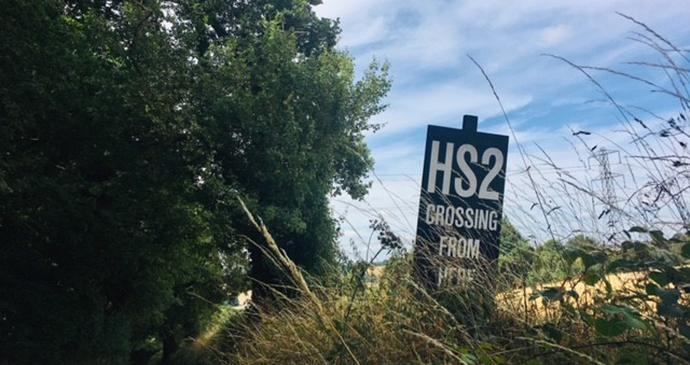 Gail discusses how the building of HS2 will affect the lives of those that live in the Chilterns © Gail Simmons
What are your views on HS2?
In principal we should all be welcoming train travel for its environmental advantages — trains are generally a good thing. But when speaking to people who actually live in the Chilterns, people whose lives will be directly affected by HS2 yet will receive none of its supposed benefits, it became clear that this was not the right place to route the railway. In the book, I try to keep my own views out of it (after all, I don't live there anymore) but instead let local people speak for themselves — including someone who was largely pro-HS2.
What are your hopes for the future of the Chilterns?
When walking through the Chilterns I realised that much has changed since I grew up there such as increased traffic and litter, and the drastic depletion of wildlife. The skylark, which Stevenson heard in such profusion on his walk that he called the Chilterns 'the country of larks', is now an endangered species. Yet despite this, and the impending menace of HS2, there's cause for optimism. Much of the landscape that Stevenson describes in An Autumn Effect endures, and there's a real sense of community among Chiltern residents which I found inspiring.
What are your future writing plans?
I have a book in mind about another threatened English landscape which is dear to me, and which I'm researching at present. As a historian by training I am fascinated by the connections between people and landscapes, and how they entwine… As they say, watch this space!
---
Inspired? Read Gail Simmons's new book: