Written by Bradt Travel Guides
From picturesque villages and heather-covered moorland to the South West Coast Path and coastal waters, North Devon and Exmoor share a landscape that invites Slow travel. Add in the extra bonus of wildlife and the ubiquitous cream tea and you have the ingredients for a perfect holiday. Though the opportunities are endless, here are five of our favourite things about the region:
1. Exmoor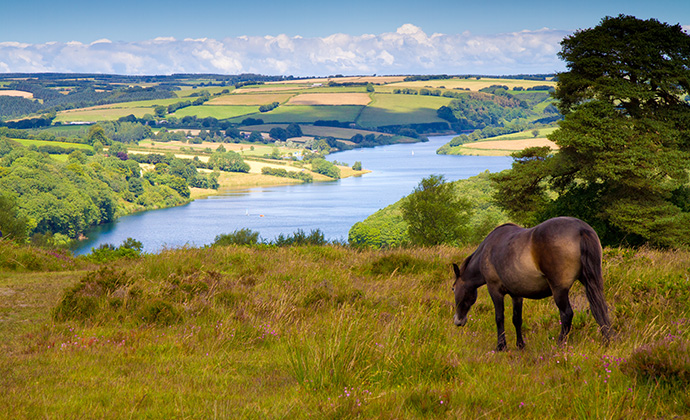 Exmoor ponies overlooking Wimbleball Lake on Exmoor © Mike Charles, Shutterstock
One of the smallest – and least visited – national parks in England, Exmoor is superb. Within its boundaries are true moorland, purple with heather in the summer, and rivers bordered by ancient woodland. Add to this a rugged but accesible coastline, and you have something for everyone.
2. Dazzling coastline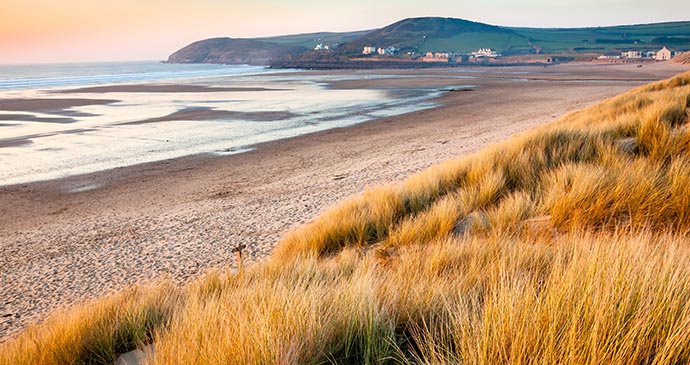 Croyde Bay is smaller than Saunton and Woolacombe, Devon's most popular seaside resorts © Ian Woolcock, Shutterstock
The region's specialities include its hidden coves – only reachable on foot – and fishing villages. For families there are easily accessible sandy beaches, and North Devon is second only to Cornwall for surfing.
3. Lundy Island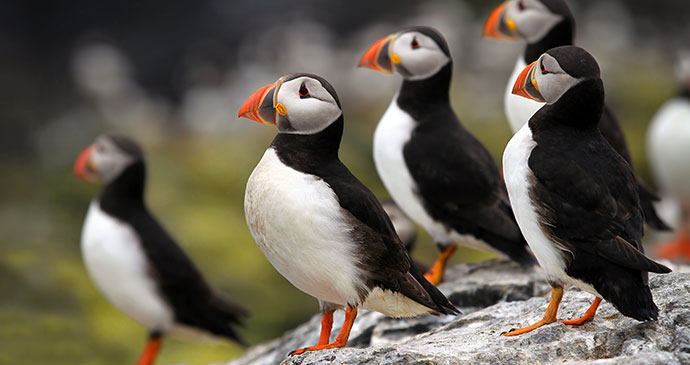 Atlantic puffins frequent the coastal areas of Lundy © Mark Caunt, Shutterstock
A visit to Lundy can be the start of a life-long love affair. The name means Puffin Island – fitting as this is one of the most southerly places in Britain where you can see these delightful birds.
4. Walking and cycling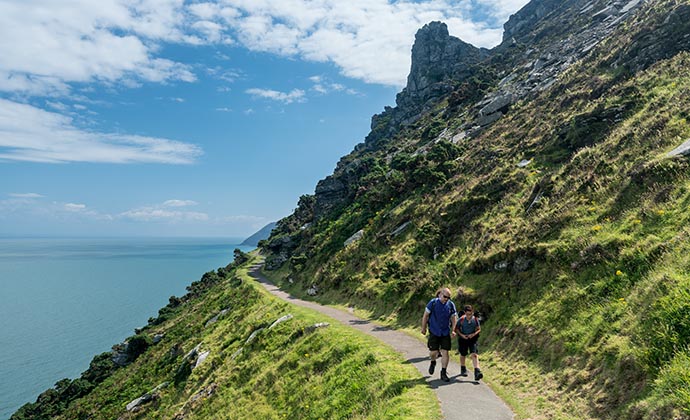 The region has 120 miles of superb walking along the South West Coast Path © Steve Heap, Shutterstock
You'll find the best walking in the southwest here, above the coast, across moorland or along rivers, as well as a nationally famous cycle path, the Tarka Trail.
5. Rural life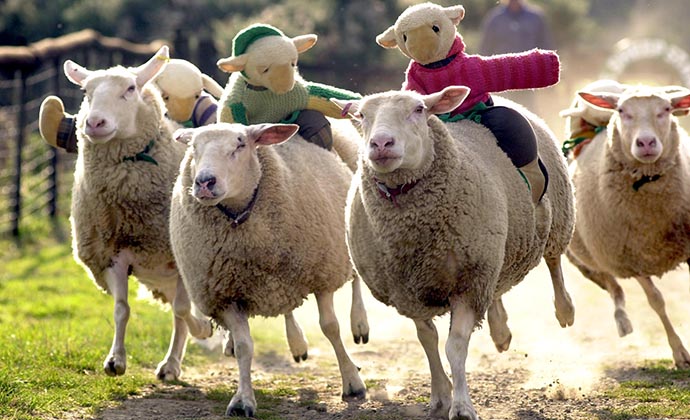 The race is on at The Big Sheep, Abbotsham © The Big Sheep
Much of Exmoor is traditionally farmed to preserve the environment, and locally sourced food is easy to find. Festivals are big in rural Devon, with locals and visitors alike turning out to watch.
---
Want to learn more about North Devon & Exmoor? Check out the latest guide to the area.