Climate
Grenada, Carriacou and Petite Martinique have a tropical climate with average daytime temperatures ranging from around 25°C in January and February, which are the coolest months, to 31°C in July and August. Grenada is usually at its wettest between the months of July and December, the rainy season, when unsettled weather arrives with the Atlantic trade winds.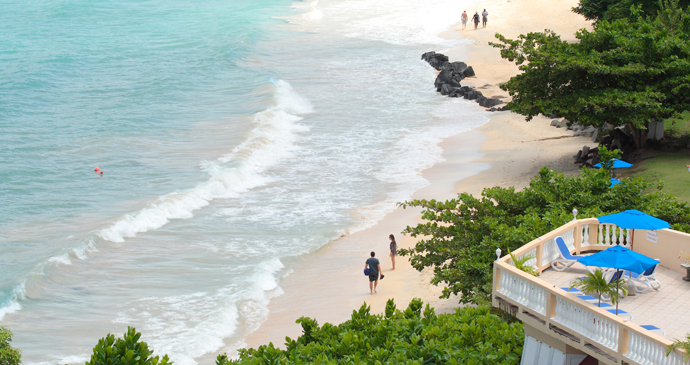 Average rainfall is around 250cm with most of it falling on the windward east coasts and the mountainous interior of Grenada. There can be frequent showers and some heavy, prolonged bouts of rainfall throughout this period, especially at higher elevations. July to November is also the time when the West Indies becomes vulnerable to tropical storms and Atlantic hurricanes.
The driest and sunniest months tend to be from January to June, the dry season, but visitors to Grenada should always anticipate showers and be prepared for excursions into the interior to be wet occasionally and almost always humid. Throughout the islands, and especially along the sheltered leeward coasts, it is usually very hot and sunny during these months. Higher elevations as well as the windward-facing coastlines usually benefit from a cooling breeze which helps to make the tropical climate a little more comfortable.
The season for hurricanes and tropical storms usually begins in July and lasts until November, with August and September being the months when the risk is often greatest.
Hurricanes that have the potential to affect Grenada tend to develop from tropical depressions in the Atlantic Ocean south of the Cape Verde Islands. The season for hurricanes and tropical storms usually begins in July and lasts until November, with August and September being the months when the risk is often greatest. Though it is situated to the south of most hurricanes' tracks, Grenada was hit in 1955 (Hurricane Janet), 1999 (Hurricane Lenny), 2004 (Hurricane Ivan) and 2005 (Hurricane Emily). Although Hurricane Janet was devastating, Hurricane Ivan is generally considered to have been the worst hurricane to hit Grenada in recent memory.
When to visit
In the dry season, the islands are busier, accommodation more expensive, and restaurants are quite crowded, but it is a lively time and there is usually a lot going on.
For both stay-over and cruise ship visitors the most popular time to visit Grenada is between November and June. Although there is always the chance of a passing shower and the peaks of the interior may be damp and hidden by clouds, this is the dry season and sunny days are practically guaranteed. The islands are busier, accommodation more expensive, and restaurants are quite crowded, but it is a lively time and there is usually a lot going on. By May and June the cruise-ship season has petered out, popular attractions are less busy, and the skies are usually clear and blue. If you prefer less hustle and bustle, but still crave back-to-back sunny days, then this is a good time for you.
If festivities are your thing then the carnival seasons (February in Carriacou and August in Grenada) offer around the clock parties, street parades, traditional 'jump-up', carnival queen and calypso competitions. The Carriacou Maroon & String Band Festival and numerous sailing regattas attract plenty of culture vultures and boating enthusiasts.
The wet season runs from July to December and the Atlantic hurricane season usually peaks in early September. A common misconception of the hurricane season is that Caribbean islands are constantly bombarded by them. Fortunately this isn't true, but the threat of occasional tropical depressions, storms and hurricanes is real enough from July all the way through to the end of October. For much of the time the weather is hot and humid. Rainfall usually comes in short but heavy waves and can be expected on a daily basis. At this time of the year accommodation prices are much lower and the island is very quiet. Some hotels may close during September. The low season can actually be a nice time to explore the islands but you have to be prepared, both physically and mentally, for rainstorms to disrupt your plans.
Events calendar
January
Get out on the water
The Port Louis Grenada Sailing Festival and the Spice Island Billfish tournament keep both 'yachties' and sport fishermen entertained this month.
February
Serious family sailing
Although the South Grenada Regatta has some serious sailing competitions, it's very much a fun-filled family event hosted by Le Phare Bleu on Grenada's south coast.
March
Look out for jab-jabs, moko jumbies and shortknees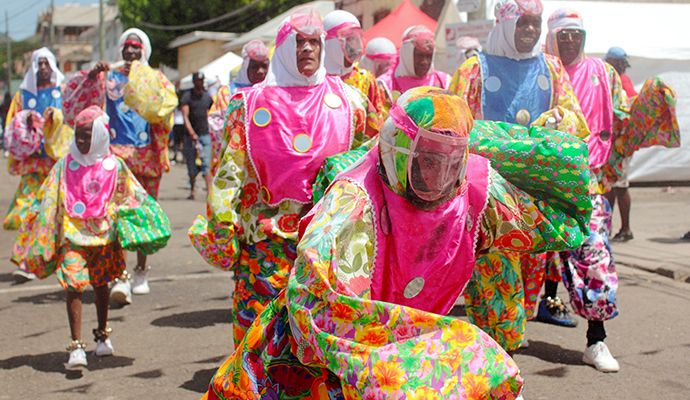 You'll meet all these characters and more at the annual Carriacou Carnival on the Monday and Tuesday before Ash Wednesday.
April
Drums, music and dance
Head up to Carriacou during April for the annual Carriacou Maroon and String Band Festival.
May
A great time to dive
With the cruise season drawing to a close, everywhere is a little less crowded. Take the opportunity to scuba dive some of Grenada's wrecks with one of the operators on Grand Anse Beach.
June
Happy Birthday in Gouyave
It's the annual Fisherman's Birthday festivities in the west coast village of Gouyave. Along with its weekly Fish Fridays, Gouyave justifiably has a reputation for being a party town that never sleeps.
July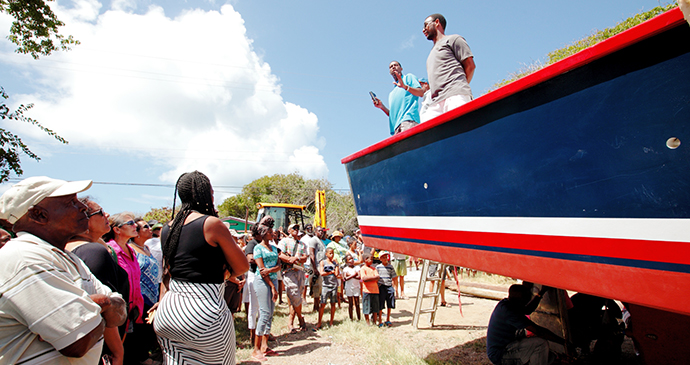 Heritage sailing
Yes, it's time for even more fun on the waves with the annual Carriacou Regatta. It's a great chance to see what the boat building heritage is all about.
August
'Jump up' in St George's
Main island Grenada holds its colourful Carnival celebrations every August, so don't miss a chance to get in on the action!
September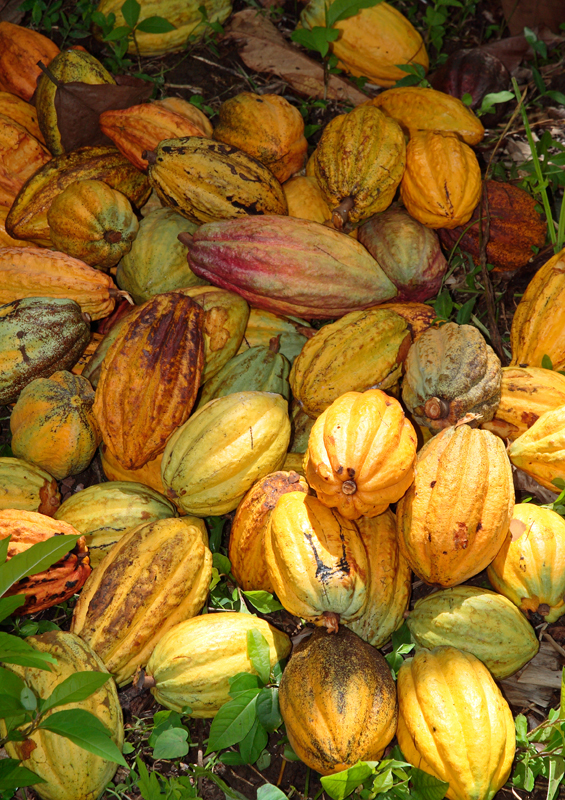 Time for a cook up and an oil down
At the heart of the hurricane season things are a little quiet on the islands. But don't let that stop you from eating some great food at the annual Grenada Culinary Fest.
(Don't miss a chance to savour all of the flavours of Grenada, including the ubiquitous and justifiably famous cocoa © Celia Sorhaindo)
October
Remembering the past
Thanksgiving Day on 25th October is a time when Grenadians remember the revolution and the US military intervention that followed.
November
Get into the mountains
With the hurricane season over, this is a great month to get out and do some hiking. Have you ever climbed Mount St Catherine, the island's highest peak? Grenada's oldest hiking guide, Telfor Bedeau, is in his 70s and has done it hundreds of times, so no excuses!
December
Sing about your neighbours
Just before Christmas, the Carriacou Parang Festival is when islanders take to the streets of Hillsborough and sing songs they have written about local scandals and gossip. It's just about the most unusual festival you've ever seen!