Climate
Any time of year is holiday time in Barbados but some months are better than others, depending on what you want to do. The climate is tropical, but rarely excessively hot because of the trade winds.
Temperatures vary between 21°C and 35°C, the coolest and driest time being December-May, and a wet and hotter season June-November. Rain is usually heavy when it comes but, because of its easterly position in the Caribbean, Barbados has rarely been hit by hurricanes.
Festivals
If you want a carnival atmosphere then time your visit for Crop Over, from late June-to early August – the main carnival celebrations take place the first weekend of August; book flights, accommodation and car hire in plenty of time for this long weekend as everything is very busy with both Barbadians, returning family and friends and visiting tourists. Other musical events worth aiming for are the Holders Season in March and the Celtic Festival in May with lots of music, dance and sports.
Cricket lovers should try to take in a Test Match or a regional competition to see top international players at the Kensington Oval, but there are cricket festivals at other times of the year and of course matches every Sunday in villages around the island. In terms of price, hotel and villa rates are much higher from mid-December to April than at other times of year (especially over Christmas/New Year and Easter, when additional premiums are often charged), while in the quietest and wettest months of September and October, some hotels, restaurants and bars close altogether.
January
Barbados Horticultural Society (BHS) Annual Flower & Garden Show
BHS Headquarters, Balls Plantation, Christ Church, T428 5889, www.horticulture barbados.com.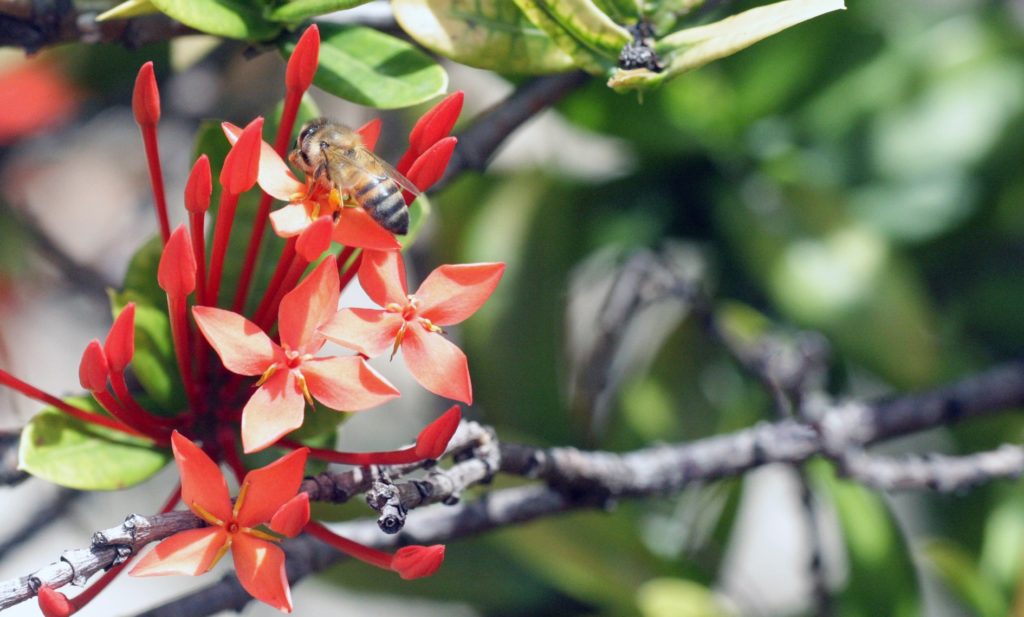 Held on the last weekend in January, there are lovely floral exhibits from societies affiliated to the BHS including the Barbados Flower Arranging Society, Bonsai Barbados, Barbados Orchid Society and the Barbados Cactus and Succulent Society, as well as craft, tea and food stalls.
Naniki Barbados Music Festival
T433 1351, www.nanikicaribbeanjazzsafari.com. Usually the second weekend in January, this Caribbean-wide R&B, jazz, reggae and calypso festival organizes a series of concerts showcasing Barbadian, regional and international talent with the main venues being Frank Collymore Hall in Bridgetown and Holders on the west coast.
February
Holetown Festival
holetownfestivalbarbados.org. The week-long festival begins in mid-February and commemorates the first settlers' landing in February 1627. There are parades with floats during the day, all well organized and restrained, nothing outrageous. The Mallalieu Motor Collection lends its vintage cars, one of which carries Miss Holetown; a few kids march in costume, there are one or two masked performers, and stalls are set up, selling food, Banks beer and crafts.
One of the most popular events is the Police Tattoo, an outdoor night show featuring the men and women of the Royal Barbados Police Force. The Police Force band play on a stage on the beach and the mounted troop, canine unit and motorcycle unit are usually on display. This is Little England par excellence.
March
Holders Season
Holders Hill, St James, T432 6385, www.holdersseason.com. The major music, opera, drama, comedy and cabaret festival in the Caribbean. International artistes flock to perform here in front of an enthusiastic audience of locals and visitors, but not all the talent is imported.
The setting is unbelievably romantic, in the garden of the 17thcentury Holders House overlooking a golf course and polo field, with thousands of fairy lights twinkling in the palm trees and among the shrubs. Take a picnic and a bottle of bubbly; it's a great social occasion. Don't forget your umbrella and insect repellent.
Oistins Fish Festival
Bay Gardens, Oistins, Christ Church, T426 6870, www.oistinsfestival.org. Held at Easter to celebrate the signing of the Charter of Barbados and the history of this fishing town. There are three days of competitions, parades and demonstrations of fishing skills. Fishboning is the major competition, the winner being the Queen of the Festival.
There are also boat races, the greasy pole and a big street party with live music which goes on until late at night – and of course, lots of fried fish and fish cakes. On Easter Sunday there is a Gospel Festival. A very popular event attracting thousands of people.
April
Barbados International Fishing Tournament
Port St Charles, St Peter, www.barbadosgamefishing.com. Held in mid-April, this, one of the premier fishing events in the southern Caribbean, attracts participants from across the region and internationally for five days of competition.
Apart from the fishing, there's much dockside activity and in the evenings people gather to witness the boats arriving with their catch and join in the cocktail parties, a fashion show, winetasting, live bands, a pig-roast and fish fry.

Barbados Reggae Festival
T257 4356, www.thebarbadosreggaefestival.com. Held in the third week of April and featuring top-quality local, regional and international reggae acts with a beach party, cruise parties, and the very popular Reggae on the Hill open-air concert at Farley Hill National Park.
May
Barbados Celtic Festival
www.barbados celticfestival.com. Held over four days at the end of May on the South Coast Boardwalk, this is rather an unusual festival to be celebrated in the Caribbean, but Barbados attracts Celtic people from around the world for their annual gymanfa-ganu and other events including folk music, street theatre, ceilidhs and Celtic chefs. The main event is a parade of pipes and drums in Bridgetown on the Saturday morning.
Gospelfest
www.barbadosgospelfest.com. Held over Whitsun, the last weekend in May, this international festival attracts gospel singers from the USA, UK and all over the Caribbean. Concerts are held at various locations including Farley Hill National Park.
August
Banks International Hockey Festival
www.barbadoshockey.org. Hockey is very popular in Barbados and this is the largest field hockey event in the region, with teams coming from all over the world to participate. Held at Sir Garfield Sobers Sports Complex in late August, matches take place during the day and are followed by beach parties, fêtes, party cruises and clubbing.
November
Barbados Food and Rum Festival
Takes place over five days in late November and includes hotels for gourmet suppers with cooking demonstrations by eminent chefs, and the 'Taste of the Exotic', the main rum-tasting event held at the Barbados Concorde Experience.
There are more tastings with a polo match at Holders. Independence Day Although the actual day is 30 November, there are several events during the month commemorating Barbados' independence from Britain in 1966, including a parade on the Savannah.
National Independence Festival of Creative Arts (NIFCA)
Contact the National Cultural Foundation, T417 6610, www.ncf.bb. Plays, concerts and exhibitions in the four weeks before Independence Day on 30 November. Competitors work their way up through parish heats to reach the finals at the Frank Collymore Hall in Bridgetown.
December
Classical/Pops Festival
Apes Hill Club, St James, www.classicalpops.com. Held on the second Friday and Saturday in December on an outdoor stage at the Apes Hill Golf and Country Club, featuring orchestral musicians in collaboration with pop stars, Broadway performers and opera divas.