Iraqi cuisine has been influenced by the ancient spice routes, when spices were brought to the Middle East from India and Persia more than 3,500 years ago. Poets lauded the creations of Abbasid chefs that included various goat meat dishes and spitted gazelles. Iraqi dishes are extremely varied, ranging from meat and chicken kebabs to quzi, traditionally a whole lamb stuffed with rice, almonds, raisins and spices.
The most famous Iraqi dish is mazgouf, redolent of the biblical Tigris fish: as night falls a glittering necklace of lights illuminates the water, fishermen return with their fresh catch to the open-air restaurants along the riverbank. Split and hung to smoke lightly over a charcoal fire, the fish is laid above the glowing ashes and filled with peppers, spices, onions and tomatoes. Every restaurant and family has its own secret recipe.
With Iraqi food you get a lot for your money. A large selection of salads and plentiful amounts of bread accompany every meal. Arab hospitality is inseparable from sharing a meal with friends, and to share food together is one of the best and most enjoyable ways for people of two cultures to cross boundaries and to establish a friendship.
Dining out
Before urbanisation, a cooked breakfast and dinner were the main meals as people worked in the fields and did not return home for lunch. Today, however, lunch is the main meal, eaten after 2pm when offices have shut for the day. Meat, lamb or chicken, in the form of kebabs, are nearly always served during the midday and evening meals. The price of a three-course meal in a local city restaurant will cost about US$15–20 per person; however, in one of the better hotels the price will probably be double that.
There are, of course, local variations. For example, the locally caught fresh fish is excellent in the mountain regions. Baghdad is famous for its mazgouf, a flat fish native to the Tigris. Half the pleasure is in watching it being prepared. It is split and roasted in the open air on stakes around a wood fire. Unfortunately, unless properly prepared, it has an overwhelming taste of mud! It is not an inexpensive meal either.
Virtually all the large hotels in Iraq, and many of the medium-sized ones, have restaurants of varying quality. The very best hotels in the major cities have excellent restaurants, with Iraqi food alongside international cuisine. In the cities and most big towns you will find a selection of foreign restaurants, usually Italian, as well as fast-food restaurants and take-aways serving wraps, burgers and pizza.
Local restaurants tend to be small and scattered all over the towns and suburbs. It can be difficult to find one with a varied menu, as despite their often elaborate (and badly translated) menus, you will usually find they serve little more than chicken, rice and kebabs, with maybe soup and a side dish of beans or aubergine. Local breads, which vary slightly from town to town, are excellent if freshly baked.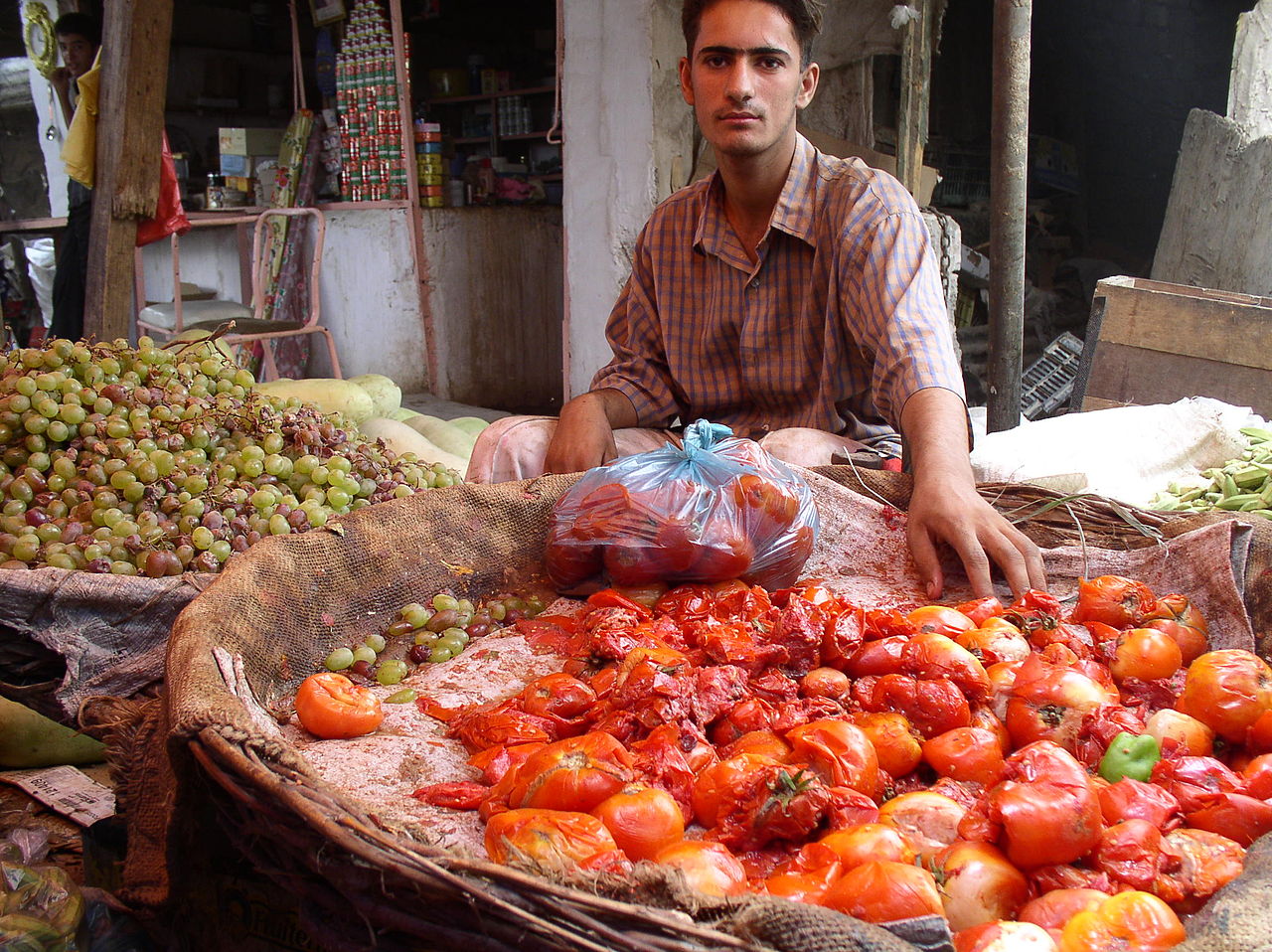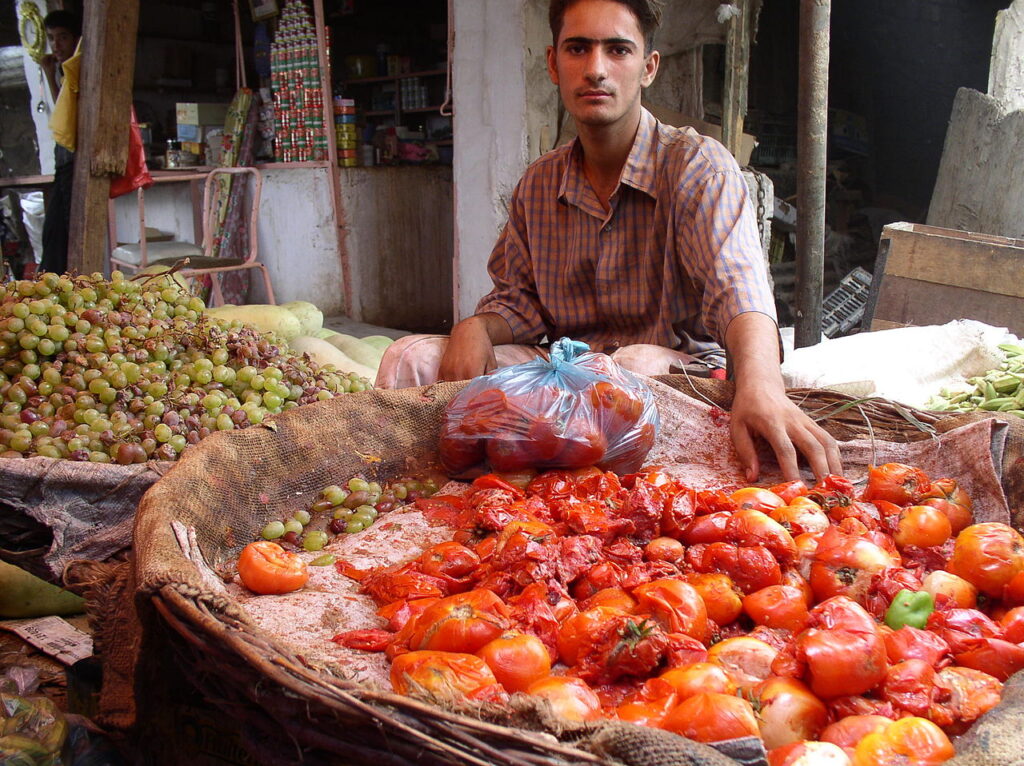 The bazaars are the perfect places to find authentic, local food. Seek recommendations from the locals, taxi drivers or hotel staff.
Drink
Tea is the national Arab hot drink and there are few problems that cannot be solved over a glass of tea. Turkish coffee, which is available in hotels, is also very good. It is advisable not to drink the tap water.
Alcohol is rarely served with meals although it may be available in the bar in certain very upmarket restaurants and hotels (mostly in the cities of Kurdistan such as Erbil, Duhok and Suleimaniyah), but you are highly unlikely to find it elsewhere and never in the Shrine Cities.
In Baghdad the liquor shops are open again after a short period of closure due to the violence directed against them. Most of these shops are located in the Karada district and along Sadoun Street. The sellers are either Yezidis or Christians. Under Saddam Hussein the rules were tightened up in an effort to prevent drinking in public, and these laws have not subsequently been rescinded.
Alcohol is not served in most restaurants or clubs. Do not attempt to bring liquor to any such places however well it is wrapped up or disguised. Alcohol is not served in most hotels and many also forbid alcohol being brought on to the premises. Whenever you purchase alcohol make sure it is well wrapped in a black plastic bag and transfer it to your own bag if possible. If you do take it to your hotel room, make sure you keep it out of sight and remove all empty bottles and packaging afterwards, discreetly discarding these in municipal bins away from the hotel premises.