Food
Iranian cuisine is one of the world's finest, an intriguing mixture of sweet and sour that owes nothing to the Chinese version. Iranian khoresht – stewed dishes of meat and fruit – may sound uninspiring but wait until you've tried duck or chicken in pomegranate and walnut sauce (fesenjan), lamb with morello cherries or apricots, beef or lamb with spinach and prunes (aloo) and chicken and zereshk (barberries), etc. Delicious.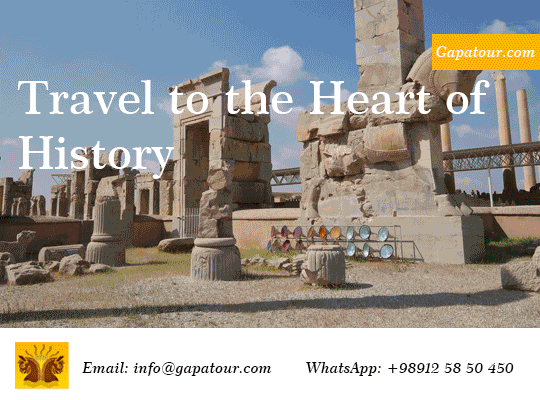 Also try abgoosht (literally water-meat), or dizzi stew served in a jug-like container with a pestle and commonly available even at bus station restaurants. This is a concoction of slowly simmered pulses, meat and vegetables. When in Esfahan, try beryani, boiled lamb meat minced and fried with onion and spices. Saffron (in particular from Mashhad) itself is a very common ingredient that you will even taste in chicken kebab and rice.
White rice and bread are the staple foods. A delicious change is rice with butter slowly steamed until a crunchy, caramelised layer is formed. Traditional Iranian salads or servings of fresh mint leaves are called sofreh and traditional restaurants are then often called sofreh knaneh, meaning a 'house of sofreh' in Persian.
Fresh fish such as trout from the many farms, prawns and shrimps from the south and north coast, and sturgeon from the Caspian Sea are flown in every day to the major cities.
The Iranian equivalent of British fish and chips, or American hamburger and French fries, is chelo-kebab, a skewer of grilled lamb, served with plain rice, with or without a raw egg on top. There is also Iranian coleslaw, which is often available in restaurants in place of salad or in addition, and is called salad-e kalam (cabbage salad). Zorat-e mekziki (Mexican corn) is the the all-time favourite snack on sale practically everywhere in major cities.
And of course there's the originally Shirazian sweet delight of falludeh ice, a sorbet with wispy 'noodle'-like strands, served with lime juice and ice cream. One of the joys of visiting Iran is sitting eating falludeh, sipping tea or smoking a pipe in the attractive surroundings of a historic tea house. Gooshfil deep fried and poolaki caramelised sugar sweets are also widely popular.
Drink
All alcohol is banned in Iran although the Christian communities, in Esfahan for example, are allowed wine strictly for communion use. However, Iran's famous vineyards are now being recultivated after most were uprooted in revolutionary zeal; the grapes are for eating, and for the production of grape juice, syrups and vinegar.
Iranian (non-alcoholic) beer is terrible, though Delster is just about palatable if well chilled. A very passable non-alcoholic 'lager' is Bavaria, now imported from Dubai. It's available only in large centres at about 40,000 rials from local shops (US$1) but more in restaurants and hotels – just slightly more than the Iranian bottled beer but worth every rial.
Local carbonated soft drinks, such as cola, Fanta and Sprite, tend to sweetness, and the fruit juices, either freshly pressed or in cartons, are more thirst quenching, such as pomegranate juice, talebi (cantaloupe melon) juice, and carrot juice with a scoop of ice cream from fruit-juice shops. The refreshing, pressed-lime sodas of pre-revolutionary Iran are unfortunately no longer available (presumably because the soda isn't) but another refreshing drink, doogh (yoghurt and water, like Turkish ayran or Indian lassi), is available.