The Dinaric Alps range stretches fiercely across the western Balkans, offering challenging climbs up rugged peaks with epic views or gently rolling hills with wildflower-filled pastures as the mountains level off on the northern face of the range.
Running the length of the Dinaric Alps from Slovenia to Albania, the Via Dinarica is the world's newest long-distance hiking trail. The three trails – the White, Green, and Blue – are all linked by world-class hiking, biking and rafting routes, and provide opportunities for a huge variety of adventures for nature lovers and extreme sports enthusiasts alike.
The Green and Blue trails are still being developed, but the main White Trail, which follows the highest spine of the Dinarics as it weaves through a large part of the western Balkans, is already operational.
The natural wonders of the Via Dinarica are some of the most diverse, beautiful, and unexplored in Europe: wild rivers, vast limestone caves, dramatic canyons and flower-filled meadows. But along the way you'll also discover cultural wonders in a landscape where remote highland communities still thrive in their traditional way of living.
One of the most remarkable traits of the Via Dinarica, which sets it apart from other long-distance trails, is that it offers a rare glimpse into ancient cultures that have survived the manifold tests of time.
Tim Clancy, author of Via Dinarica: the Bradt Guide
Related books
Related articles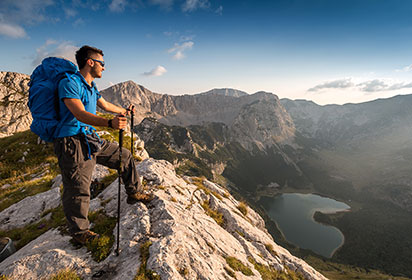 From incredible landscapes to a rich cultural heritage, here's why you need to start planning a trip to Europe's newest hiking route.