Regional traditions are strong in Italy, not only in dialect but in the kitchen. Umbria and the Marche share many traditional dishes but also diverge in interesting ways.
Umbria offers good, honest dishes, based on superb local ingredients: olive oil, game, mushrooms, truffles and salumi (cured meats) from the acorn-fed pigs of Norcia, so renowned that all over Italy a shop selling salumi is called a norcineria. Umbrians even maintain local traditions when you wish they wouldn't – especially in the case of their hard salt-less bread (although it is delicious as bruschetta grilled over an open fire, rubbed with garlic and drizzled with olive oil or the favourite appetiser, crostini – thin slices of toast topped with a piquant pâté spread of chicken livers, or veal spleen (milza), anchovies, capers and lemons, or truffles). The other traditional antipasto is a platter (afettati) of prosciutto, salami and capocollo (cured neck of pork, rolled in pepper).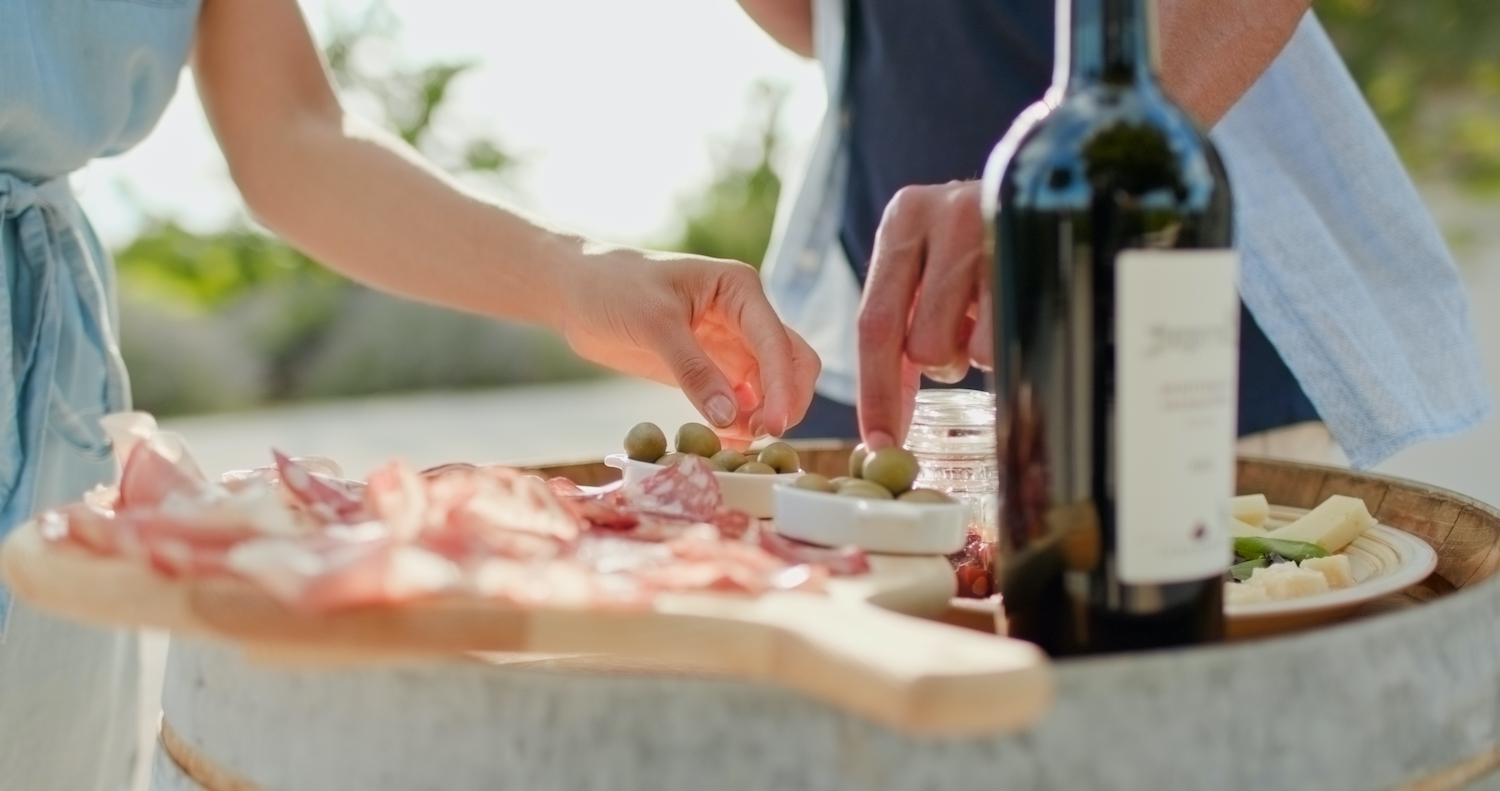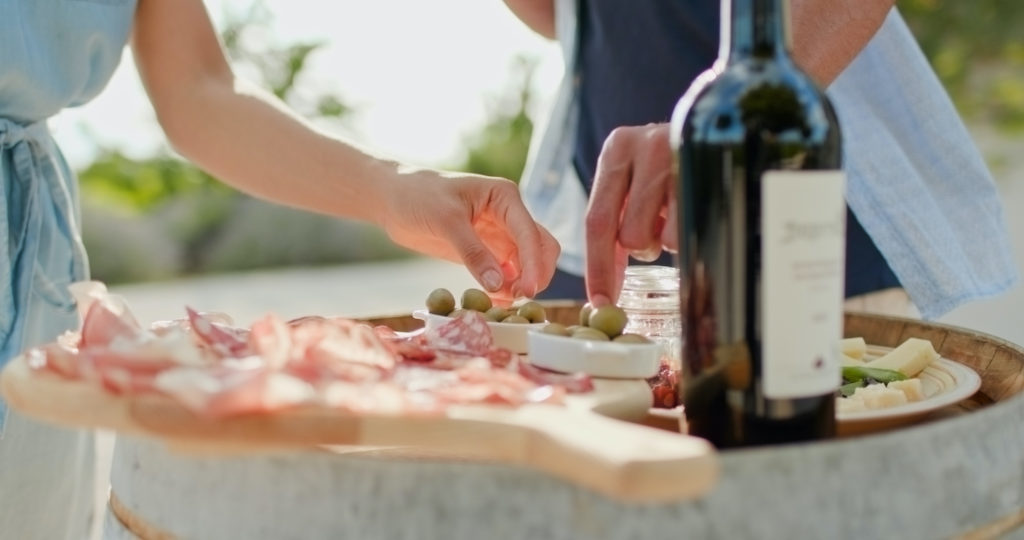 Umbrians love their pasta, with good reason. There are subtle variations and names for the region's round or square-shaped fat homemade spaghetti (ciriole, manfricoli, pici, umbricelli or strangozzi). Among the favourite sauces are funghi (mushrooms, usually porcini), or tartufi (with truffles) and wild asparagus in May and June (it's also excellent in omelettes). Other favourite sauces are all'amatriciana, made with tomatoes and bacon, or its close cousin, spaghetti col rancetto, from Spoleto. Many restaurants serve pappardelle al cinghiale, wide pasta ribbons with a sauce made from wild boar, red wine, juniper berries and tomatoes. In northern Umbria look for strascinati, macaroni served with sausage, eggs and cheese. The real test of an Umbrian chef is eggs with truffles; risotto with truffles or mushrooms is also delicious.
Umbria has been a wine region ever since the Etruscans. Although it has its share of DOC wines, the whole region since the 1990s has been designated Umbria IGT (Indicazione Geografica Tipica), which has encouraged winemakers to experiment and improve old table wines. Trebbiano and Grechetto grapes star in the region's famous DOC Orvieto, a delicate white wine, dry with a slightly bitter aftertaste; Orvieto Classico comes from around the Paglia River.
But reds are coming on strong; nearly a quarter of all grapes grown are now Sangiovese, the star of DOCG Torgiano Rosso Riserva, yielding magnificent dry, full-bodied reds that can take years of ageing. The other great red is DOCG Sagrantino di Montefalco, one of Italy's greatest wines, made with at least 95% native black Sagrantino; the dessert Sagrantino Passito, made from raisins, is superb.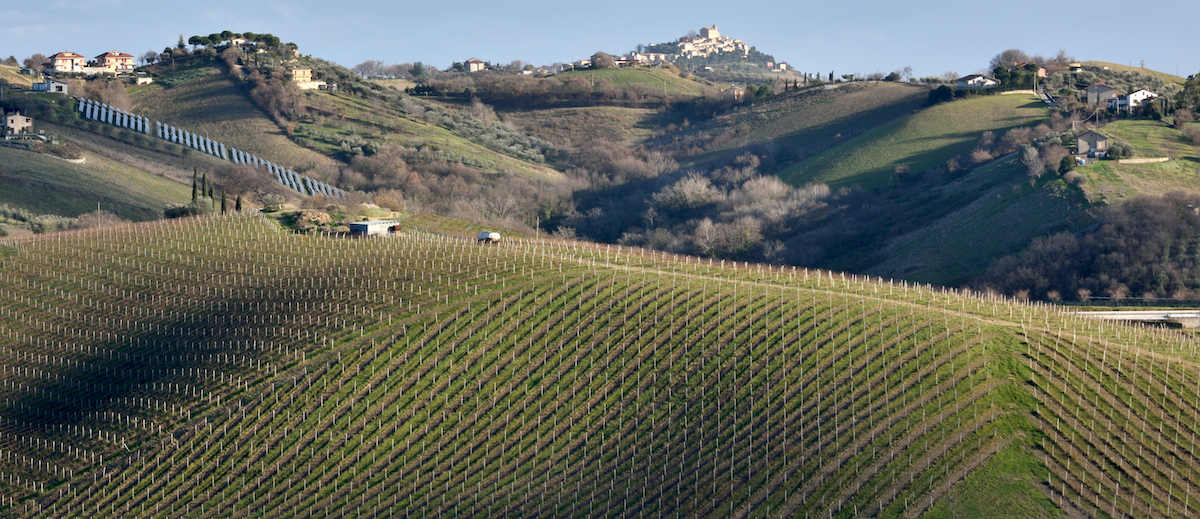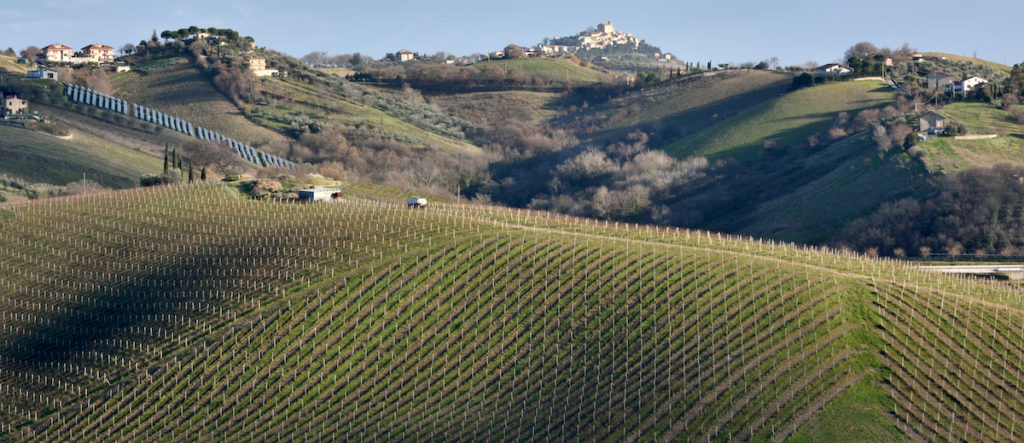 The Marche's cuisine is as varied as its landscapes. All of Italy loves olive all'ascolana – the stuffed, breaded and fried olives from Ascoli Piceno. Local cured meats come from the mountains: DOP prosciutto di Carpegna and ciauscolo, a soft salame cold-smoked over juniper, and its cousin fegatino, a soft liver sausage.
Among the pastas look for fregnaccia (badly cut strips, often served with ragù), bringoli (fat homemade pasta) and some unusual ones: pincinelle, made from bread dough, tacconi made with broad bean flour, lumachelle (or passatelli), fat dumplings made from eggs, breadcrumbs, and parmesan, and cresc-tajat, pasta diamonds made from polenta, served with borlotti beans and pork. Then there's vincisgrassi, the Rolls-Royce of lasagnes, with ragù, béchamel, tomatoes, chicken giblets and livers, nutmeg and parmesan.
Main courses include coniglio imporchettato (deboned rabbit stuffed with truffles and sausage); you might also find rabbit (or chicken) alla 'ngip e 'ngiap (simmered in garlic, white wine, rosemary, sage and chilli flakes) or in potacchio, braised in olive oil, rosemary, garlic and tomatoes. Lamb is popular, most exotically in Ascoli's fritto misto (deep fried chops, artichokes, courgettes, red peppers, olive ascolane and cubes of cream). Pasticciata alla marchigiana is a beef roast in sauce.
The seafood is superb – Conero mussels are famous. Nearly every town along the Adriatic has its own variations on brodeto, the fish stew using 13 kinds of fish. Ancona is also renowned for stock fish (wind-dried cod – a taste acquired in the Middle Ages after a Venetian shipwrecked in Norway and brought some back to Italy); stoccofisso all'Anconetana, made with potatoes, tomatoes and Verdicchio wine, even has its own academy to maintain its standards.