Climate
The Po plain can be hot and muggy in summer, with daytime temperatures often above 30°C, but relieved by the occasional thunderstorm. Spring and autumn are mild, while winters are cool, wet and foggy.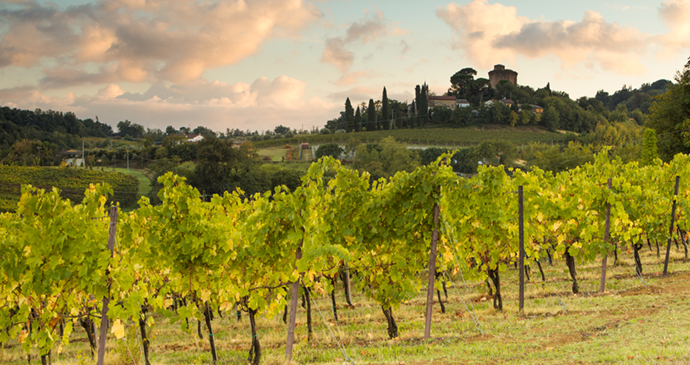 It occasionally snows, while up in the mountains there is enough white stuff in winter to maintain some modest ski resorts. The coast is reliably sunny and hot from June until August, but can get surprisingly rainy in September and surprisingly chilly in winter; in Rimini the average January high is 7°C, and in Parma 4°C.
When to visit
Emilia-Romagna is a year-round destination. In summer, millions come from around the world to bake on the beaches along the Adriatic Riviera. In August, hotel prices are at their highest on the coasts, but lowest in the cities as the locals abandon them for the beach (although many of the best restaurants close then).
As elsewhere in Italy, spring and autumn are the loveliest times for touring. The sights are rarely crowded and temperatures are mild. In many ways the cities are at their best in winter: opera season runs from December to March, hotels are cheaper (though beware of major trade fairs), you can have many sights to yourself and the rich, hearty food of the region tastes best.