Savouring the taste of the Peak District
Apart from Derbyshire oatcakes and Bakewell pudding, the Peak District is not known for its distinctive local dishes, but the area is foodie heaven. With cattle-grazing lowland pastures and flocks of sheep on the hill farms, the Peak District is not short on quality butchers, farm shops and farmers' markets – supplying organic beef and lamb along with great local cheeses, farm-produced ice cream and crusty pies. I was greatly encouraged when chatting to local businesses (cafés, pubs and restaurant owners) to discover that many of them source local produce wherever they can, whether it's flour, beef, lamb, dairy products, fruit or vegetables.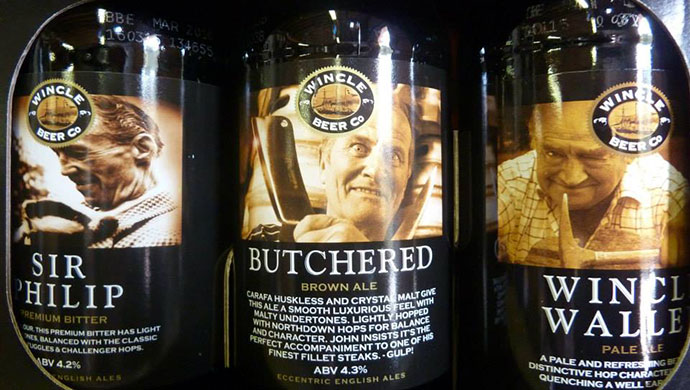 Although some of the big-brand coffee shops are sneaking into Peak towns, local tea rooms and cafés continue to thrive, while pubs resist big corporations or closure by buying in local, handpicked ales or starting their own micro-breweries. A few of them have their own in-house bakeries or make their own cheese, concentrating on preparing quality, locally produced dishes. Many of the pubs combine good food and beer with home-spun entertainment – resurrecting ancient customs or holding mini-festivals and weekly music sessions, some of the best in the country.
Accommodation
When choosing accommodation, I've opted for places that are a little bit special in some way. They cover a wide spectrum: boutique hotels, country manors, homely B&Bs, farmhouse barn conversions and cottages, yurts, eco-pods, shepherd's huts, camping barns and campsites with breathtaking views. There's a Victorian boathouse, a converted railway waiting room and a hunting tower just to name a few of the more unusual properties. Some of them have been chosen for their historical links, imposing architecture and landscaped gardens; others for their cosiness, eco-friendly approach and helpful owners who pay attention to detail. In all of them, I've looked for accommodation that provides guests with good value for money.
The Dark Peak
Hotels
Losehill Hotel and Spa www.losehillhouse.co.uk. Not a cheap option, but for a little bit of luxury in the heart of the Peak Park, look no further than this boutique country hotel hidden away at the end of a leafy lane . The Arts and Crafts hotel offers four-star accommodation, an indoor heated swimming pool, sauna and hot tub on terraces with stunning views out to the Dark Peak hills. The Orangery Restaurant serves up quality, locally sourced dishes.
Wind in the Willows Country House Hotel off Sheffield Rd, Glossop SK13 7PT www.windinthewillows.co.uk. The Victorian hotel is set in five acres of land at the foot of Snake Pass. All oak panelling and log fires, it's an elegant place to stay and surprisingly good value for money.
B&Bs
Cheshire Cheese Edale Rd, Hope S33 6RS www.thecheshirecheeseinn.co.uk. Just outside of Hope in the Valley, the Cheshire Cheese offers tastefully refurbished accommodation on the top floor. It's ideal as a base for walks, with the owners providing maps and guide books to help you plan your day out. There's plenty going on in the pub too, with a weekly quiz night and bi-monthly music sessions. The meat and dairy ingredients are locally sourced. Bookings limited to two nights at the weekend and three nights during the week.
Ladybower Inn Bamford S33 OAX www.ladybower-inn.co.uk. The inn, close to Ladybower Reservoir, has traditional, comfortable and well-furnished rooms, some with views over the reservoir. There's wheel-chair accessible accommodation on the ground floor. The pub serves up decent pub grub and a choice of real ales.
Rushup Hall Rushup Lane SK23 0QT www.rushophall.com. On the Pennine Bridleway, this Grade II listed house offers homely farmhouse accommodation that's set into the rolling hills below Rushup Edge. It's an idyllic spot, with alpacas grazing below and stabling facilities for horseriders. Jan and Chris go out of their way to make guests comfortable and at home with well-furnished bedrooms, a sitting-room and reading room – and put up a filling farmhouse breakfast in the morning, made with locally sourced ingredients. Evening meals and packed lunches are also available on request. They also have four tastefully furnished self-catering cottages in the grounds: The Pepperpot and Irishman's (sleeping two), Top Rack (sleeping four) and The Edge (sleeping eight).
Sunny Bank Boutique Guest House Upperthong Lane, Holmfirth HD9 3BQ www.sunnybankguesthouse.co.uk. Sunny Bank is a beautifully decorated B&B with care and attention given to detail. The private house, small in scale but big on comfort and style, is more like a four star country hotel. Worth the uphill slug from town.
Self-catering
Cross Farm Dunford Rd, Holmfirth HD9 2RR www.crossfarmbarn.co.uk. There are three comfortable self-catering cottages in the grounds of this working farm, two sleeping four, with the third sleeping two. Wake up to the sound of the cockerel or the lowing of cows. There's nothing twee about this Yorkshire farm or the owners, Janet and John, real Yorkshire folk who tell it as it is. Although out of town, it only takes 15–20 minutes to walk into Holmfirth.
Oaker Farm Holiday Cottages Lose Hill Lane, off Edale Rd, Hope S33 6AF www.oakerfarm.co.uk. Situated at the base of Lose Hill the cottages have fine views out over Edale. There are four cottages, all beautifully presented: Losehill and Winhill sleep four (both with wood-burning stoves and private patio area; while the Old Dairy Cottage sleeps two. For something really special, try the tucked away Haddy's Hut, a bespoke shepherd's hut for two, fully kitted out.
Campsites
Hayfield Camping and Caravan Club Kinder Rd, Hayfield SK22 2LE www.campingandcaravanningclub.co.uk. The campsite (no caravans) lies at the end of Kinder road, a 15-minute riverside walk from the village of Hayfield. Sitting at the foot of Kinder, in a valley of leafy loveliness, it has one of the best campsite locations in the Peak District. You can bring your own tent or try glamping in the form of a ready set-up tent complete with cooking facilities, beds, sofa, tables and chairs, and even a veranda. More solid, and offering similar facilities along with an electric heater and a socket point, are the three wooden camping pods on site. A basic shop sells locally produced foodstuffs.
Swallowholme Camping and Caravan Park Bamford Station Rd, Bamford S33 0BN www.ukcampsite.co.uk. A well maintained campsite beside the river and within easy walking distance of Bamford Railway Station and shops, post office and pub and close to the Derwent Valley Reservoirs.
Upper Booth Campsite Edale S33 7ZJ www.upperboothcamping.co.uk. Located by Crowden Clough in Edale, Upper Booth Campsite is set in glorious surroundings and with some prime walking terrain right on its doorstep; the Pennine Way actually comes through the farm. This is a place to relax and chill and enjoy the simple life: there are no caravans, hook ups or generators. If it's pouring with rain, there's also a basic barn, but note it has no running water or electricity. The National Trust estate farm is proud of its environmental track record and conservation work combined with its sustainable farming practice. They breed Swaledale and Mule lambs, graze elted Galloway cattle and keep rare breed hens. Meat, eggs, ice-cream and homemade bread are all available to buy from the farm, or you can order a hamper basket, made up of locally sourced foods. Book in advance as this is a popular campsite.
The Eastern Moors
Hotels
The Maynard Main St, Grindleford S32 2HE www.themaynard.co.uk. This is a stylish, contemporary boutique hotel set on the edge of the village, near the railway station, in a distinctive early 20th-century country house with stone mullions. Expect luxurious accommodation with prices to match. Dogs welcome.
The Peacock at Rowsley Rowsley DE4 2EB www.thepeacockatrowsley.com. The historical building, owned by Lord Edward Manners of Haddon Hall, sells the manor house dream with its roaring fires, four poster beds and antique furniture. Not for the budget conscious.
B&Bs
Congreave Farm Bed and Breakfast Congreave, near Bakewell DE4 2NF www.derbyshire-farm-accommodation.co.uk. The farmhouse B&B comes with a cobbled yard, exposed beams, stone mullioned windows and comfortable rooms. This 18th-century, Grade II listed farmstead offers value for money along with delightful views over the countryside.
Sladen House Jaggers Lane, Hathersage S32 1AZ www.sladenhouse.co.uk. Sladen House offers the luxury of a country hotel but with a more personal touch in this elegant Victorian home. Rather than the full English, owners Sue and Richard offer a healthier Continental breakfast that includes a wide selection of freshly baked breads, pastries, cold meats and cheese along with muesli, fruit compote and yoghurt. They will also cater for special dietary requirements.  Relax on the patio above the extensive lawn with sweeping views to Hope Valley or sit in the tastefully decorated sitting room, and ask the owners to help you plan your day out in the Peak District.  The price per night reflects the standard of the accommodation (one double room only; minimum of two nights on weekends). 
Self-catering
Gardener's Cottage Edensor www.chatsworth.org. Gardener's Cottage, sometimes referred to by its old name, Park Cottage, is the only survivor of the older Edensor, sitting in splendid isolation on the other side of the road from the present day village. While the cottage is next to the busy B6012, its tucked away position into the hillside with its own walled garden means that it retains a degree of privacy. For those who want to experience the country estate lifestyle firsthand, Chatsworth offers fly fishing packages on the nearby River Derwent (as with all their lets). Not cheap, but close to the Chatsworth action. The property sleeps three.
The Hunting Tower Stand Wood, Chatsworth Estate www.chatsworth.org. This handsome turreted tower, perched above Chatsworth House on the edge of Stand Wood, was built for Bess of Hardwick around 1582. With views over the estate and classic interior furnishings echoing the big house, the accommodation is at the upper end of the market. Chatsworth can even arrange for you to have your own private chief (applies to all the Chatsworth holiday lets). The Hunting Tower sleeps four, with the annex accommodating a further two.
Russian Cottage Carlton Lees [www.chatsworth.org. The Tsar of Russia's brother gifted the 6th Duke of Devonshire a model of a Russian farm. The Duke was so taken with the model he decided to build a real-life cottage to its design – as you do when you're a duke. This sweet looking wooden construction with its carved window surrounds and steep pitched roof is secreted up a country lane above Carlton Lees with bucolic views over Carlton Lees Valley. For a price, Chatsworth estate, as per all their holiday lets, will provide you with a hamper, stock the fridge and cupboards courtesy of Chatsworth farm shop, saving an extra trip down the rough farm track. Expensive, but for the money you'll find yourself ensconced in a character cottage in beautiful surroundings. Sleeps four.
Swiss Cottage Stand Wood, Chatsworth Estate www.chatsworth.org. Swiss Cottage is in a secluded location between moorland and wood high above Chatsworth House overlooking a Lake of the same name. This fairytale cottage has that recognisable Paxton-Robertson stamp on it (designed by the pair in the 19th century) with its gothic windows and decorative bargeboards. Built as the gamekeeper's cottage, it manages to combine rustic cosiness with country house good looks. The Duchess of Devonshire has thought of every last detail in its interior makeover, down to the Swiss themed books on the shelves. Not cheap, but a real treat for those who want to get away from it all. Sleeps six.
Hostels
YHA Hathersage Castleton Rd, Hathersasge S32 1EH www.yha.org.uk. Close to the centre of town, the hostel is run by friendly and accommodating staff. The rooms are basic but comfortable, sleeping six. The accommodation offers particularly good value for money, particularly for the single traveller.
Campsites
Barn Farm Campsite Birchover DE4 2BL www.barnfarmcamping.com. This campsite on the edge of Stanton has better than average facilities, but more than that it has one of the loveliest outlooks in the Peak District. Badger and fallow deer roam in the vicinity, while free-range chickens and pheasants strut around in the farmyard. There are also alpacas in the field near the entrance. The Limestone Way passes close to the farm and Stanton Moors with its ancient stone circle is but a short walk away. In addition to the caravan and camping pitches, there are five camping barns, all kitted out with kitchen equipment. You will need to bring your own bedding though, except for one of the barns. It's a great place for the budget-conscious.
Chatsworth Park Caravan Club Site DE45 1PN [tel] 01629 582226. Immaculate campsite set in an old walled garden on the edge of Chatsworth Park.
The Northern White Peak
Hotels
Monsal Head Hotel Monsal Head DE45 1NL www.monsalhead.com. The hotel offers cosy, comfortable rooms, currently being updated by the new management. What makes the accommodation special is the hotel's location high above Monsal Dale. Ask for a room with a view. Guests can request continental breakfast to be served in their room, or enjoy the full English in the Longstone Restaurant. With the dale just below the hotel, you can step out the door and directly into superb walking country. The hotel will make up a packed lunch if requested. For fine dining look no further than the Longstone Restaurant, or for a less formal eating experience, head for The Stable Bar which has more character and ambience.
The Old Hall Hotel The Square, Buxton SK17 6BD www.oldhallhotelbuxton.co.uk. The Old Hall is said to be the oldest hotels in England and has had its share of famous guests. Daniel Defoe stayed here and the odd duke, but most famous of all, was Mary, Queen of Scots who was imprisoned in one of the suites (ask for the Queen Mary's Bower). All of the rooms are individually furbished and the décor is in keeping with the historical building. The hotel has lovely views over the Pavilion Gardens and is very handy for the Opera House (you can save your dessert for after the show). Good value for money.
B&Bs
Merman Barn Bed and Breakfast Alma Rd, Tideswell SK17 8LS www.mermanbarn.co.uk. The converted limestone barn is on the outskirts of Tideswell, but within walking distance of Tideswell's pubs, cafés and fish and chip shops. The bedrooms are furnished to a high standard and there's a comfortable lounge with a log fire, books and board games. Some nice touches, including a fridge in the bedrooms and a bike shed. Not cheap but very good value for the standard of accommodation. (No children, pets or smokers.)
Rambler's Rest Guest House Back St, Castleton S33 8WR enquiries@ramblersrest-castleton.co.uk. This reasonably priced B&B is a friendly, family-run establishment in the heart of Castleton, close to shops and pubs. There are spacious rooms, nicely presented in this rustic 17th-century house. The B&B also has a café, recommended for its excellent homemade food.
Self-catering
Brosterfield Farm Cottages Foolow S32 5QB www.brosterfieldfarm.co.uk. Stylishly refurbished farm cottages: Brosterfield and Brewers Cottage sleeps two; Shippon and the Old Dairy sleeps six; a little bit of luxury in the countryside.
The Wriggly Tin Wormhill, Millers Dale www.wrigglytin.co.uk. Delightfully quirky holiday let near the Monsal Head in Millers Dale. This property just oozes character, with its stone base and corrugated sheet-iron upper floor. Despite its rustic appearance, the accommodation has been furbished to a high spec throughout; modern, fresh and airy while retaining some original features. There's a patio and grassed area with views out to open countryside. Sleeps up to nine people.
Hostels
YHA Losehill Hall near Castleton, Hope Valley S33 8WB www.yha.org.uk. An imposing Victorian Gothic mansion in extensive grounds, this lies just outside the town of Castleton and is exuding character. You can enjoy the 27 acres of parkland, woodland and stream. There's a cobbled courtyard with picnic benches, along with a ceiling to floor glass conservatory. The building has been fully modernised, while retaining its historical features. Most rooms have en-suite facilities, while the West Mews with its 28 beds over seven rooms can be rented out as a unit. This is great accommodation for the budget-conscious.
YHA Ravenstor Millers Dale SK17 8SS www.yha.org.uk. Ravenstor Youth Hostel is situated high above the River Wye, where Tideswell and Millers Dale meet and is surrounded by 60 acres of glorious woodland and lawns. The hostel is double-fronted country house, all chimney stacks, mullion windows and divided lead panes. Walk directly from the house into the dales or onto the Monsal Trail. It's a great budget option.
Camping
Greenhills Caravan Park Crowhill Lane, Bakewell DE45 1PX www.greenhillsholidaypark.co.uk. Apart from touring pitches, there are 100 tent pitches on separate camping fields with views out to open countryside, but with woodland fringes providing shelter and privacy. Just off the A6, the immaculate campsite is well-served by buses and it's within easy walking distance of Bakewell and Ashford in the Water. There's a laundrette, playground, well-stocked shop and clubhouse offering a good selection of beers.
The Southern White Peak
Hotels
Charles Cotton Hotel Market Pl, Hartington SK17 0AL www.charlescotton.co.uk. The owners describe the hotel as 'upmarket but not stuffy' which just about sums it up. Charles Cotton, angler, poet and gambler, was Izaak Walton's fishing companion and co-writer of The Compleat Angler. As well as offering fishing packages, the hotel pays more than a nod to Cotton with its paintings, maps and fishing paraphernalia. The rooms are tastefully decorated, while the restaurant and bar has a reputation for good food, wine and beer. The food is locally sourced, organic and GM-free. Prices reflect the quality of the hotel.
Izaak Walton Hotel Ilam, Dovedale DE6 2AY www.izaakwaltonhotel.com. Izaak Walton stayed here when the hotel was a 17th-century guesthouse, declaring the nearby River Dove to be one of the finest trout streams in the world before going on to write The Compleat Angler . The owners continue the hotel's long association with fishing: owning the fishing rights on the Staffordshire side of the Dove, they offer excellent fly fishing., The luxury rooms have a faded elegance, currently being updated by the management, and most have superb views over Dovedale or of the gardens. There's fine dining in the Haddon Restaurant (with dress code) with more informal eating in the Dovedale Bar. The hotel has a policy of supporting local businesses and source food locally where possible.
Lathkil Hotel School Lane, Over Haddon DE45 1JE www.lathkil.co.uk. The rooms at the Lathkil have been recently refurbished and offer comfortable, tastefully decorated rooms, two with panoramic views over to Lathkill Dale. You pay accordingly for the views.
B&Bs
Bassettwood Farm Tissington DE6 1RD www.bassettwood.co.uk. This farmhouse with its menagerie of animals is hidden down a long lane, just outside of Tissington. There are two double rooms in the farmhouse as well as a gleaming retro American airstream caravan in the garden, contrasting an old shepherds hut, both thoughtfully furnished and available for let. It's just a short walk to the farmhouse and the bathroom facilities next to it.
Beechenhill Farm Ilam DE6 2BD www.beechenhill.co.uk. 'Where Art meets organic dairy farm' is the website strap line for this farmhouse B&B and self-catering accommodation. The relaxed and tranquil farmstead offers B&B accommodation with an organic breakfast. There's also a cosy self-catering cottage and a (wheel-chair friendly) converted barn (Cottage by the Pond) for six. For a touch of romance under the stars, you can wallow in the Swedish style hot tub and the wood fired barrel sauna hidden in the garden, where there's also an outdoor shower and fireplace. This is also a great place for the young and young at heart, with opportunities to watch the cows being milked, feed the chickens or collect eggs. Sue also offers art and craft workshops.
Brae Cottage East Bank, Winster DE4 2DT www.braecottagewinster.co.uk. The owners pay special attention to detail, from the candlelit breakfasts to the high-spec décor in the rooms (with separate access from the main house). It's reasonably priced for the standard of accommodation.
Self-catering
Limestone View Farm Stoney Lane, Cauldon, near Water Houses ST10 3EP www.limestoneviewfarm.co.uk. If you love animals this is the place to be. A beef farm, you (or your children) can collect eggs, feed the animals or handle the guinea-pigs and rabbits. The cottage adjoining the farmhouse, has two double bedrooms with garden and seating outside.
New Hanson Grange near Milldale, Ashbourne DE6 1NN newhansongrangeholidays.co.uk. Close to Milldale and Dovedale as well as the Manifold and Tissington Trails, the bungalow and shepherds huts on this old farm surrounding by countryside is the perfect location for cycling and walking. The bungalow is well equipped and tastefully decorated. The shepherds' huts, tucked away on the edge of newly planted woodland with an outlook over to Dovedale and Milldale, have a wood burning stove, double bed and outside seating, with the shower block and toilets is just a short stroll through the apple orchard. You can choose between self-catering or from a selection of breakfast hampers that can be delivered to your door.
Thimble Cottages Youlgreave DE45 1UR www.thimble-cottage.co.uk. Cutesy hideaways of bijou proportions: the Thimble Cottages. Thimble, Dawson, Tweddledee and Tweddledum cottages each sleep two. These cottages (with pint-sized patio gardens) are surprisingly well equipped for their size and are nicely decorated throughout.
Winster Hall Main St, Winster DE4 2DJ www.winsterhall.co.uk. Set in the centre of Winster, this 17th-century, grade II listed country house has luxury accommodation over three floors including seven bedrooms sleeping up to sixteen people and four bathrooms. The sitting room extends across the entire width of the house, while a conservatory, formal dining room, outdoor seating in the courtyard and well-maintained garden all add to the sense of luxury. Expensive, but surprisingly good value for money if divided between several couples or families, particularly out of season.
Hostels
YHA Ilam Hall Ilam DE6 2AZ www.yha.org.uk. In 84 acres of National Trust land, this is (recently refurbished) YHA property is a 17th-century gothic manor house in beautiful surroundings with superb views over to Dovedale. The staff are friendly and the accommodation (family en-suite rooms along with conventional dormer rooms) clean and comfortable. A games room, comfortable lounge and catering facilities makes the hall a hit with kids and adults alike.
YHA Youlgreave Fountain Square DE45 1UR www.yha.org.uk/hostel/youlgreave. An unusual building in the centre of Youlgreave, the youth hostel was once the local co-operative store, and retains many of the shop features inside. There's a range of private and dorm bedrooms, a lounge/dining area and self-catering kitchen along with a bike shed and drying room for boots. There are some picnic seats in front of the building, where you can sit and watch all Youlgreave life as it passes by.
Camping
Mandale Campsite Haddon Grove DE45 1JF [tel] 01629 812416 [web] www.mandalecampsite.co.uk Tranquil campsite on a working farm close to Lathkill Dale, Over Haddon and Monyash. There's also a heated camping barn – the Reckoning House, where the local miners came to pick up their wages. The barn sleeps 12 people and has a kitchen area with fridge, cooker and microwave, two bedrooms with bunks and bathroom. Bring your own bed linen. The barn is rented out as a single unit.
New Hanson Shepherds' Huts near Milldale, Ashbourne, DE6 1NN www.peakdistrictshepherdshut.co.uk. Bijou but romantic holiday accommodation set in wonderful limestone countryside above the dales of the River Dove. The two shepherds huts, accommodating couples, come with a wood-burning stove. If you require more space (and bathroom facilities on site), there's also a bungalow with three bedrooms.
Rivendale Caravan and Leisure Park Buxton Rd, near Alsop-en-le-Dale, Ashbourne DE6 1QU www.peakdistrictpods.co.uk/index.php. For something different, Rivendale has two canvas yurts and three timber yurts, all of which have a wood-burning stove or range. The five yurts sleep between three and eight. In addition, there are five family camping pods and five standard pods, equipped with lights, heaters and power sockets, but are not furnished. Rivendale offers glamping at its best in beautiful surroundings overlooking Eaton and Alsop dales, or by the pond. You can end the day by relaxing in a traditional Scandanavian hot tub, available for rent.
Secret Cloud House Holidays Limestone View Farm, Stoney Lane, Cauldon ST10 3EP www.secretcloudhouseholidays.co.uk. This yurt accommodation represents top-end glamping, with luxurious beds and romantic sort furnishings as well as a woodburner. With a decked area outside for outdoor eating and surrounded by meadow, the yurts are the ultimate getaway.
The Southwest, Cheshire and Staffordshire Fringes
Hotels
The Silken Strand Hotel 64 St Edward St, Leek ST13 5DL www.thesilkenstrandhotel.co.uk. The Silken Strand is found on one of Leek's most attractive streets. All rooms are en suite and are finished to a high standard. You can eat in the cave-like café bar, the original 18th-century story room; the lounge with its period features (once the ballroom) or the garden terrace overlooking the landscaped garden. Food is cooked to a high standard, using locally sourced ingredients.
B&Bs
The Daintry 5 Daintry St, Leek ST13 5PG. The quiet Victorian property is found in a quiet Leek cul-de-sac but is close to the centre of town. There are three comfortable and nicely decorated en-suite bedrooms in this small and friendly B&B that puts up a good breakfast with a number of options.
Pack Horse Inn Mellor Rd, New Mills SK22 4QQ www.packhorseinn.co.uk. The traditional stone built pub high above New Mills is well-maintained, inside and out, but it's the attention to detail that makes this B&B accommodation a cut above. The cosy and clean rooms are supplied with bottled water, fresh milk and fruit, while the friendly and willing staff go the extra mile to make guests welcome.
Self-catering
Don Whillans Memorial Hut Upper Hulme, The Roaches ST13 8UB www.donwhillanshut.co.uk. Built into the Roaches rocks (literally), this unusual former gamekeepers lodge, now climbers' hut, is leased and managed by the British Mountaineering Club. Off the beaten track, literally, it requires a 400-yard walk up a track to reach the hut. The accommodation is basic: two bunk rooms sleeping up to 12 people. You will need to bring your own bed linen, but there is a well equipped kitchen, shower room and heating. Rented out to climbing groups at the weekend, there's some mid-week availability for individuals and small groups.
East Lodge Lyme Park, Disney, near Stockport. The secluded cottage on the edge of the National Trust-owned Lyme Park estate is a place to get away from it all. The cottage has two bedrooms and sleeps four and is tastefully decorated throughout, but it's the setting that makes this property special. There are spectacular views out towards Kinder and The Cage (hunting tower) alongside roaming herds of red deer in the surrounding woodland. The property is not cheap, but the standard of accommodation, its location along with free entrance to Lyme Park house, gardens and grounds that comes with the rental, makes it good value for money.
Horton Lodge Boathouse Rudyard Lake.The Victorian boathouse, right on the water's edge, is the ultimate romantic getaway. The accommodation is set over three floors, most rooms with lake views. The boathouse has four bedrooms and sleeps eight. The property comes with a rowing boat and canoe – and if it's raining, there's a games room. There's an overhanging balcony with seating over the lake, as well as a garden patio complete with garden furniture and barbecue. Further down the terraced grounds, are a woodland garden and a further waterside patio with more seating, plus a small private lakeside beach.
Wheeldon Trees Farm Holiday Cottages Earl Sterndale SK17 0AA www.wheeldontreesfarm.co.uk. Immaculately maintained farm accommodation. There are nine cottages, sleeping between two to four people, contemporary in style but homely. The owners work hard to reduce their carbon footprint: milk comes from a nearby dairy, while the breakfast basket includes homemade jam and eggs from the owners' own chickens. Discounts are offered to those who arrive by public transport or bike and the owners will pick up guests from nearby train or bus stations. Guests are even refunded the costs of local bus journeys during their stay. Children can use the play room and there are various animals to pet and feed.
Camping
The Cat and Fiddle Inn A537 Buxton Rd, Macclesfield SK11 0AR [tel] 01298 7833 www.catandfiddleinn.com. If you've ever wanted to try wild camping, but have baulked at the at the idea of doing something that might not be strictly legal, here's your chance to have a go – with the landlord's endorsement. The Cat and Fiddle Inn invites you to wild camp on their doorstep. This is the nearest thing you'll get to wilderness camping in the Peak District with the creature comforts of a pub nearby. The land all around the inn sits on Axe Moor with its Sites of Special Scientific Interest, managed by Natural England. As it's wild camping, there are no shower facilities – but the pub is close at hand for a pint and somewhere to wash your face. It may be a welcome retreat too if the weather closes in – as it can do at an altitude of around 1,690 feet. You will need a decent tent with strong pegs. You can combine the wild camping experience with added adventure: the Cat and Fiddle offers a range of outdoor pursuits (teaming up with Moorland Adventure) that includes everything from caving and climbing to bushcraft and orienteering.
The Derbyshire Fringe & Lower Derwent
Hotels
Alison House Hotel Intake Lane, Cromford DE4 3RH www.alison-house-hotel.co.uk.This Georgian House in a hidden corner of Cromford was built by the Arkwright family and is set in seven acres of grounds. All sixteen rooms are tastefully decorated and come with Wi-Fi access.
High Tor Boutique Hotel Matlock DE4 3PS www.hightorhotel.co.uk. This Grade II listed building has had a complete overhaul and is now a contemporary boutique hotel. It's a good choice for those who like comfort, a little luxury and attention to detail. From the hotel grounds there's a spectacular outlook to the nearby vertical wall of rock that is High Tor. The restaurant offers good quality food, locally sourced.
B&Bs
Manor Farm Bed & Breakfast Dethick DE4 5GG [tel] 01629 534302 www.manorfarmdethick.co.uk. Run by ex-Blue Peter presenter, Simon Groom and his wife Gilly. The handsome Manor Farm was home to Anthony Babbington, who plotted to assassinate Elizabeth I in order to place Mary Queen of Scots on the throne. Nowadays the manor offers high-standard and comfortable accommodation in a tranquil and tucked-away location just 2 miles from Matlock. Gilly and Simon seek to protect the environment and run their business sustainably, serving breakfast cooked with organic and locally-sourced products in their Tudor kitchen.
Riverside Guesthouse Riverbank Hse, Derwent Av, Matlock DE4 3LX www.riverbankhouse.co.uk. Beautifully situated B&B by Hall Leyes Park, with views over the river and close to Dale Road shopping. Cosy, country style rooms, some with park views.
Self-catering
Cliffside House B&B and holiday lets Wakefield, near Crich www.cliffsidehouse.com. At Cliffside House near Crich there are two self-contained studio flats over two floors (each sleeps two). The light, spacious rooms have wide open views to the Derbyshire countryside. The friendly owners, Helen and Philip Penn, go the extra mile by providing guests with milk, bread and yoghurts, along with delicious cakes on arrival. Good value for money.
Cromford Station Waiting Room Cromford DE4 5JJ www.cromfordstationwaitingroom.co.uk. Charming holiday let on the platform of the Derby to Matlock line, ideal for railway aficionados. Think Railway Children. Double bedroom with additional double sofa bed.
Darwin Forest Country Park Lodges Two Dales www.darwinforest.co.uk. These contemporary-styled self-catering lodges (sleeping two to eight people, some with hot tubs), are set in tranquil parkland between woods and moorland. There's plenty to do within the grounds with a restaurant and bar; leisure centre with swimming pool, sauna, steam room, spa and gym. You can rent bikes, take walks in the woodland, or try out the orienteering course and trim trail in the grounds. Other options include tennis, mini-golf and an indoors games room – or just relax on the terrace with a glass of wine and watch the rabbits and squirrels at play.
Hoe Grange Holidays Hoe Grange Farm, Brassington DE4 4HP www.hoegrangeholidays.co.uk. This immaculate farm, in rolling countryside below the High Peak Trail, offers four spacious cabins, three sleeping four and one sleeping six. Owners Felicity and David have worked hard to reduce the business's carbon footprint with solar panels and a wind turbine, supplying much of the farm's energy requirements. The couple are fastidious in their attention to detail and in their care of visitors, personally greeting guests on arrival, and welcoming them with homemade biscuits and bread, along with free-range eggs from the farm. The lantern lit, barrel-shaped sauna and wood-fuelled hot tub on the edge of the farm also add a nice touch for total relaxation under the stars at the end of a busy sightseeing day. But it's the award-winning 'access for all' accommodation, along with stabling for horse owners that makes this accommodation special. A few hundred yards up through fields will take walkers, cyclists and horse riders onto the High Peak Trail. There's a Boma 7 all-terrain wheelchair for guests with limited mobility.
Camping
Birchwood Farm Campsite Wirksworth Rd, Whatstandwell, near Matlock DE4 5HS www.birchwoodfarm.co.uk. This is a secluded campsite in the hills above the Derwent Valley adjoins woodlands. The Midshires Way passes alongside the campsite, leading on to the High Peak Trail. Facilities include a small shop selling basics and a games barn.
Ecopod The pod called Hidden Holly is found in a hay meadow between Middleton-by-Wirksworth and Middleton Top ecopodholidays.co.uk This romantic and secluded getaway for two has a woodburner, basic cooker, hot shower and compost loo. There's outside seating with views over to Black Rocks and Riber Castle in the distance.
New House Organic Farm Kniveton DE6 1JL www.newhousefarm.co.uk. This rustic organic farm offers back-to-basics camping in the fields high above the farmhouse, with outstanding views of the White Peak towards Dovedale and Wolfscote. The facilities on site are basic – cold water taps dotted around the camping fields along with compost toilets. But for those who want to get back to nature in beautiful surrounding, this isn't a bad place to be holed up. Fires are permitted on the braziers provided, and with organic meat and free-range eggs available from the farm, you can cook up a meat-feast or full English breakfast. There's plenty of interest on the farm itself. Apart from the livestock, there's a short archaeological trail crammed with examples of local economic history: lime kilns, lead mining, gravel pit and quarry face, along with a dew pond and the tell-tale dips and rises of ridge and furrow farming. Nearby is Standlow Barrows, a Bronze Age burial sites. Farm owner, Bob Smail, passionate about the geological and historical heritage surrounding New House Farm, offers guided walks for groups. A short distance from the farm, Route 54 connects the White Peak cycle trails – and of course there's Carsington Water and Ashbourne nearby.
Pudding Room Carsington Water DE6 1NQ www.thepuddingroomderbyshire.co.uk. What a great name – the Pudding Room. If you pitch up at the campsite next to the local produce shop, or rent the one-bedroomed self-catering flat above it, you'll be sorely tempted by the smell of the delicious cakes that wafts from the onsite bakery. Check the opening times of the Pudding Room though. Everything closes down from Christmas to Easter, while Monday is closing day for the shop, and on Tuesday, Wednesday and Thursday, it is only open in the afternoon. The cakes and puddings are sold alongside high-quality foods: meat, veg, dairy, eggs, bread, pickles and preserves, as well as ice-cream and chocolate – all locally produced.