Cambridgeshire has no shortage of great pubs, restaurants, food shops and markets, many of which are champions of Slow food and drink – you can try homemade gin in Grantchester, local pies at Ely Market and buy freshly milled flour from Houghton Mill or Swaffham Prior.
Whatever delicacy you choose and wherever you decide to eat it, we guarantee the food scene in Cambridgeshire will not disappoint. Cambridgeshire has some of the world's richest farmland, producing bountiful crops of everything from soft fruits to celery, while its restaurants, pubs and artisan markets showcase this produce at its best.
Food
Eel
Although the county isn't well known for any particular dish these days, it was once the best place in England for eels, which were caught locally and jellied, stewed or baked in pies. Sadly, local eel stocks have plummeted in recent decades and this Cambridgeshire classic has faded from the regional diet. Nonetheless, it is fondly remembered in the city of Ely, which hosts eel-themed artworks and an annual Eel Fayre, while one restaurant – the Old Fire Engine House – still has eel on the menu.
Burnt cream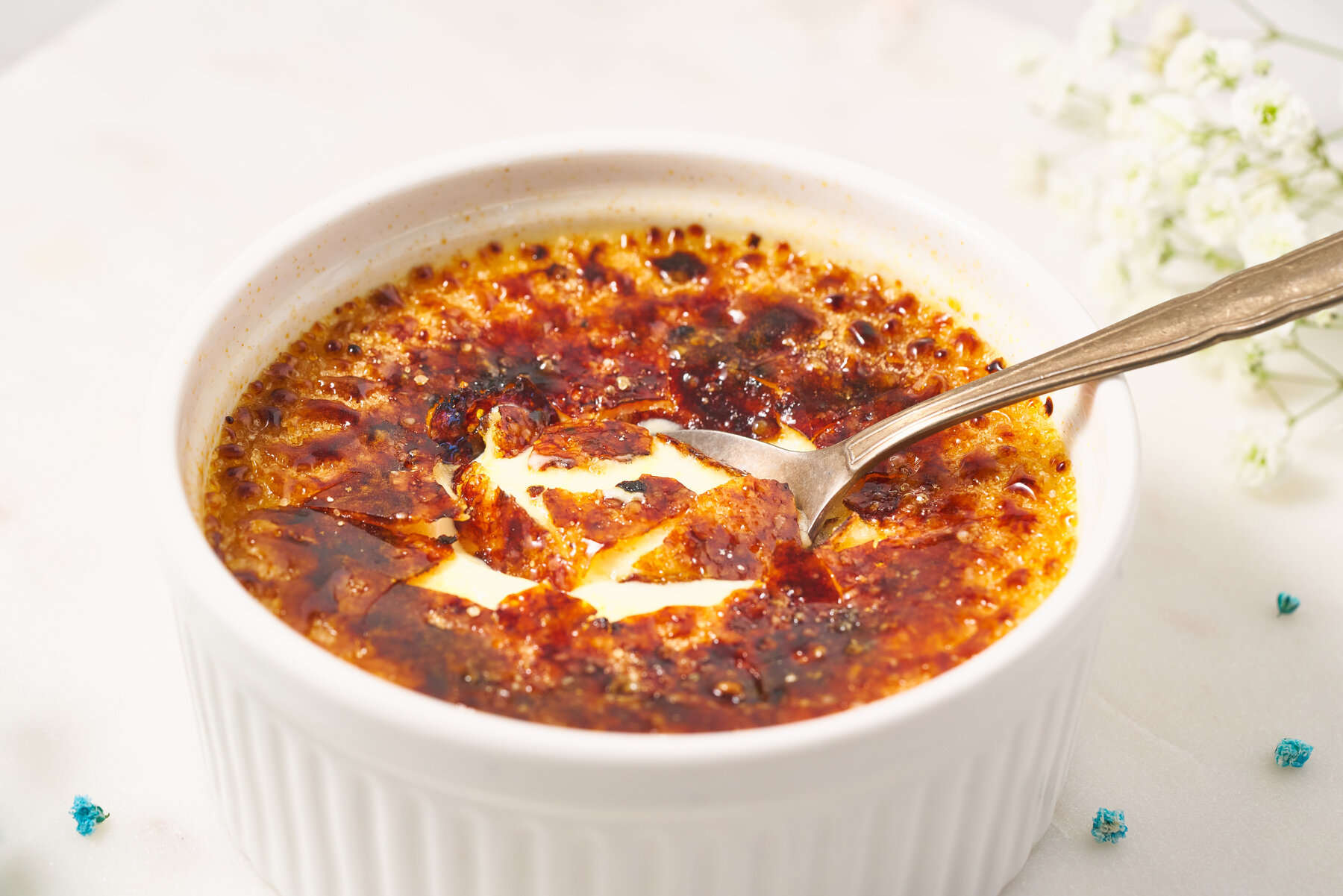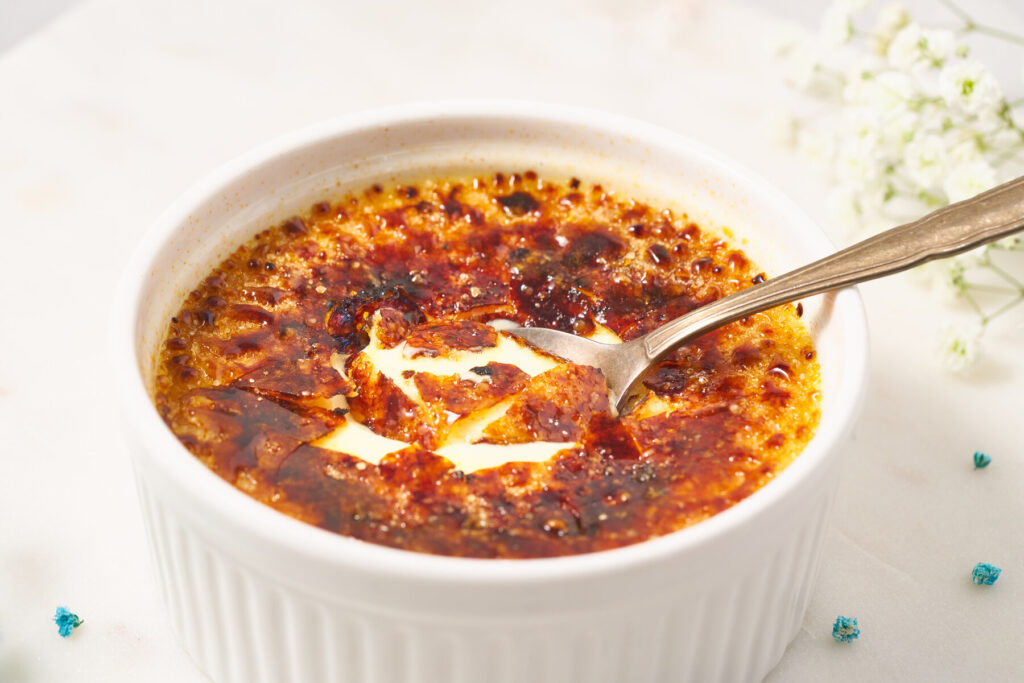 One local speciality to look out for is Cambridge burnt cream: similar to crème brûlée but with a thicker topping of burnt sugar, this decadent dessert was created at Trinity College in 1879 but is often overlooked in favour of its French counterpart. It can be found on the menu at Sheene Mill and at a couple of restaurants in Cambridge. Stilton cheese is another Cambridgeshire foodstuff that has a long history with the area – hailing from Stilton village, you can enjoy this stinky blue at The Bell Inn.
Fruit and veg
The best Cambridgeshire produce, however, comes fresh from the soil. Boasting some of the world's richest farmland, the Fens produce a fifth of England's potatoes, a third of our veg and some of the highest-yielding wheat crops on the planet.
Much of the UK's celery is grown here and, in 2013, Fenland celery (a British heritage variety) was awarded protected geographical indication (PGI) status. Distinguished by its nutty, bittersweet flavour, this prized vegetable is only available between October and December – look for it in farm shops like Burwash Manor and Johnsons of Old Hurst, or at the farmers' markets in Ely, St Ives and Cambridge.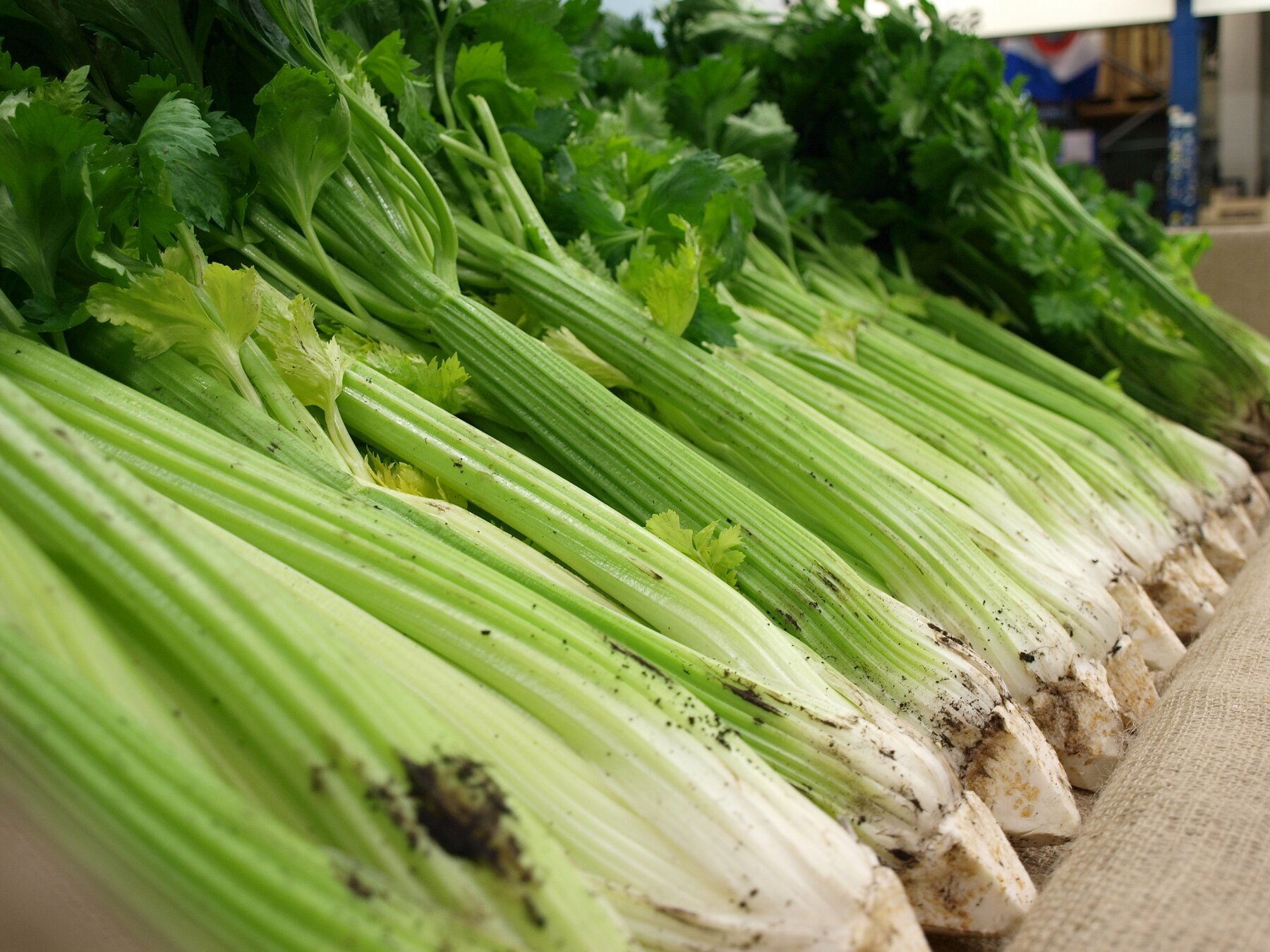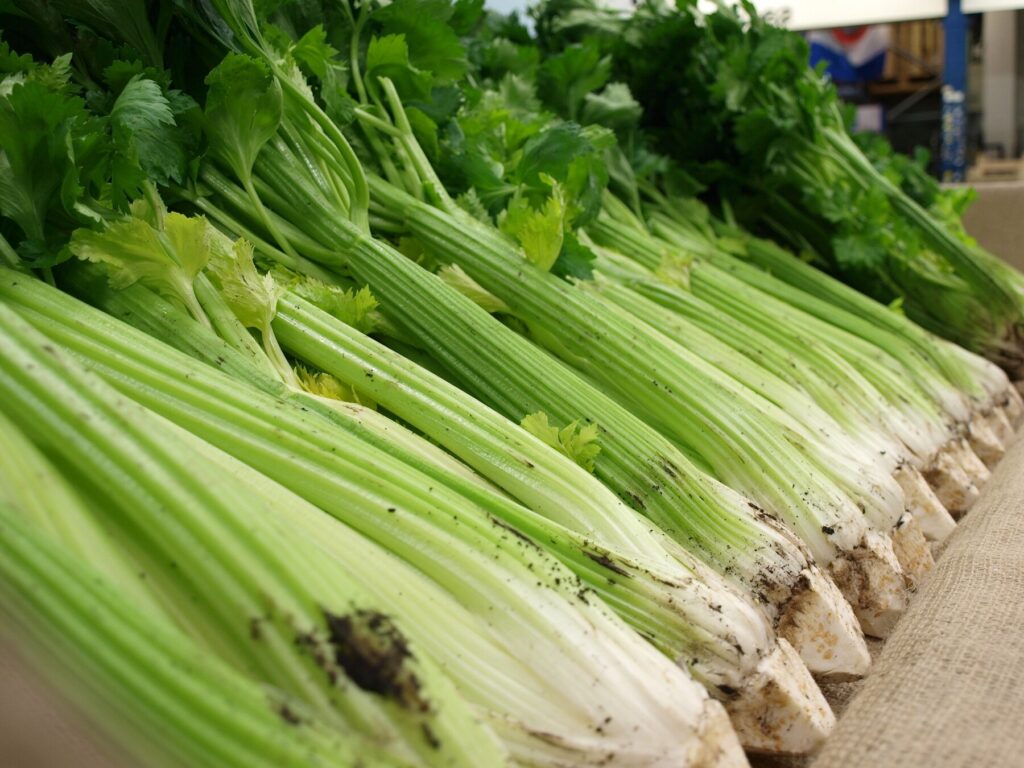 Fruit also has a long association with the county. In the mid 19th century, orchards were a defining feature of Cambridgeshire life, with whole villages employed to work in the fruit-growing industry. Histon near Cambridge was home to a world-leading jam factory and is still an important jam-making hub today. Huge Bramley orchards were also planted in the Fens, where they're still an important crop – you can see them by following the Apples & ale cycle route, which leads out into the countryside from Wisbech.
Drink
You'll find locally produced ales on sale in most Cambridgeshire pubs, while micro-breweries like Wylde Sky Brewing welcomes drinkers to its tap rooms. For brewing on a larger scale, you could visit Elgood's in Wisbech which has been making ale since the 1800s.
If cider's more your thing, Simon's Cider in Godmanchester uses salvaged local apples; if you'd prefer an afternoon quaffing wine, head to Chilford Hall Vineyard which produces award-winning reds, whites and rosés in one of the oldest-established vineyards in England.