Food
Key to the traditional St Helenian diet – and relatively inexpensive – is fish, and especially tuna, though wahoo and dorado make a regular appearance. Popularly made into fishcakes – which may be served with tomato and onion 'gravy' or perhaps pumpkin stew – tuna also surfaces stuffed, grilled and in the other island favourite, pilau. Pronounced 'ploe', this local version of the Indian staple combines rice with pretty well any meat or fish and vegetables in a spicy curry sauce.
Indeed, curry is a regular at island dinner tables, but rather more unusually it appears on Sundays and at special occasions such as birthdays and weddings alongside a full English roast with all the trimmings – with both eaten at the same time.
Other island specialities are black pudding, coconut fingers, boiled pudding and bread 'n' dance – a simple sandwich with a filling of thickened tomato sauce that is so named because it used to be served at island dances, along with coffee and homemade fruit syrup.
Drink
The local spirit, Tungi, is distilled on the island from the prickly pear, and is very much an acquired taste. The distillery also produces a spiced rum – marketed as White Lion, and sometimes drunk as a shipwreck, with Sprite and a dash of lime – as well as a delicious coffee liqueur, Midnight Mist, based on locally grown coffee. These and other spirits are sold in a particularly attractive bottle, somewhat evocative of Jacob's Ladder, but they're cheaper in the standard bottles.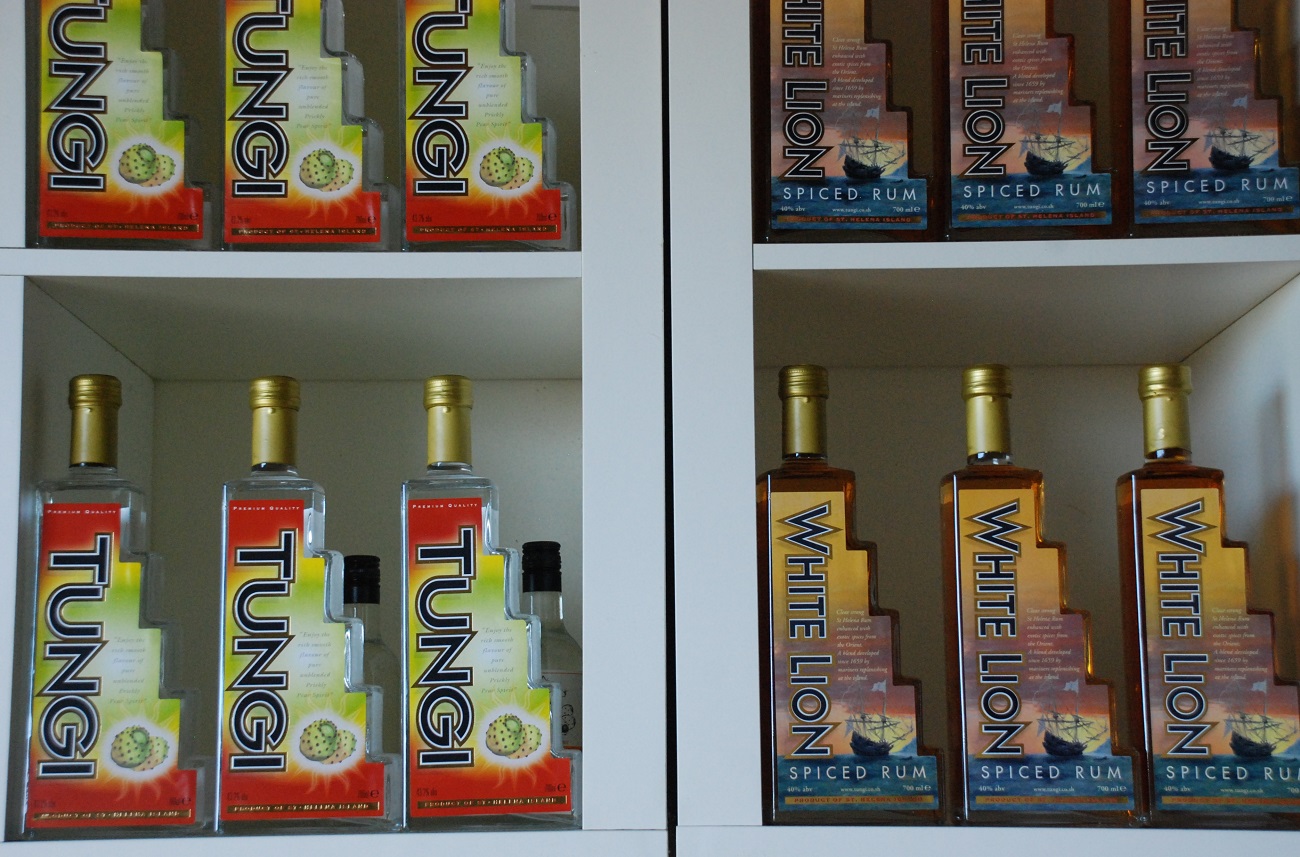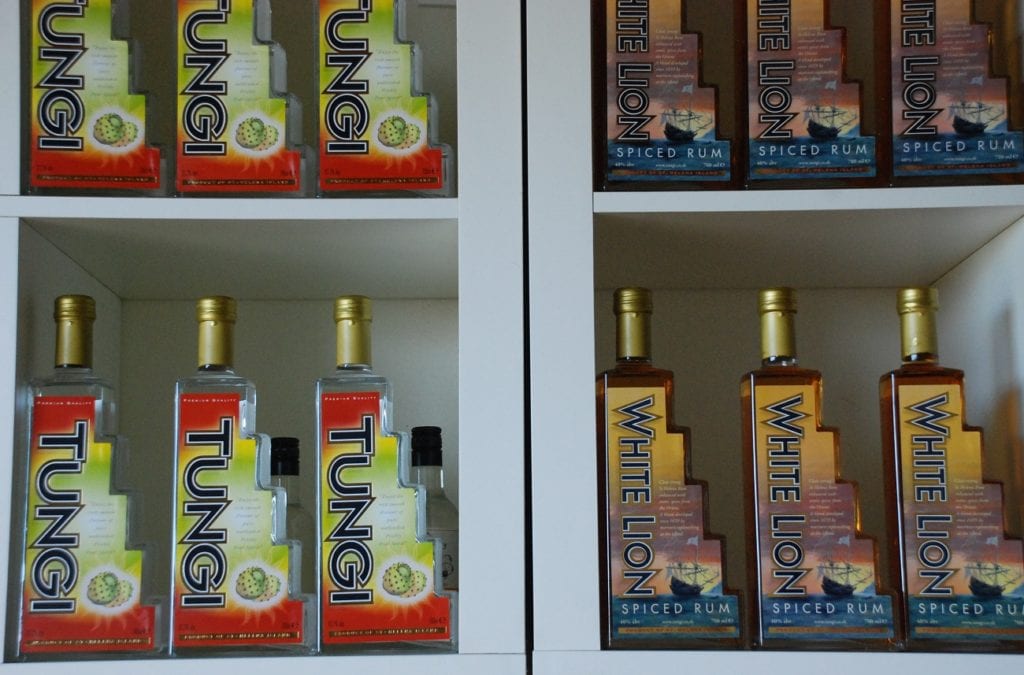 A couple of fairly basic wines, Mount Actaeon and Diana's Peak, are produced at the distillery, too, but most other drinks – soft and alcoholic – are imported from South Africa. Wines marketed under the Bell Stone brand are simply South African wines that have been labelled in St Helena.
A bottle of red or white wine costs around £5–10 in the shops, or from about £10 in a restaurant, depending on the quality and venue, but don't expect much in the way of choice. Spirits are relatively expensive.
For a canned soft drink, such as Sprite, you can expect to pay £1 or so in a café, while bottled beer will set you back around £1.40, and a 1.5-litre bottle of water from a shop some £1.05. As in the UK, the minimum age to drink alcohol on licensed premises is 18, but note that in Jamestown, it is against the law to drink alcohol in public.
St Helenian coffee is almost as hard to come by on St Helena as overseas – but it's good! It's served – and sold by the bag – at the Coffee Shop in Jamestown, who grow their own, as does the Farm Lodge Country House Hotel.
Known as green-tipped Bourbon Arabica coffee, the local coffee was introduced from the Yemen in 1732, and thrives in the St Helenian environment. If you want to find out more, make time for a visit to the coffee plantation on Rosemary Plain.