The staple item of the Santomean diet and standard restaurant fare is fish – grelhado – grilled, baked (asado) or to a lesser degree cooked/boiled (cozido). The most popular are flying fish (peixe voador), and you will see these cut open and laid out to dry on the beach or in drying sheds in large quantities. They have a delicate taste, but aren't seen much in restaurants as they are full of little bones.
One of the most popular fish you will be served in restaurants is the red grouper (cherne). Another is the sea bass (corvina), with firm flesh and great flavour, associated in forro culture with prestige, luck and knowledge. A good option for a beach lunch is to buy a fish directly from the fishermen, around midday. Expect to pay around 50Db for a big fish, and ask whether you can grill it over the fisherman's fire (pode-se grelhar o peixe?); if you bring a lime and some salt from town, you can have yourself a real feast.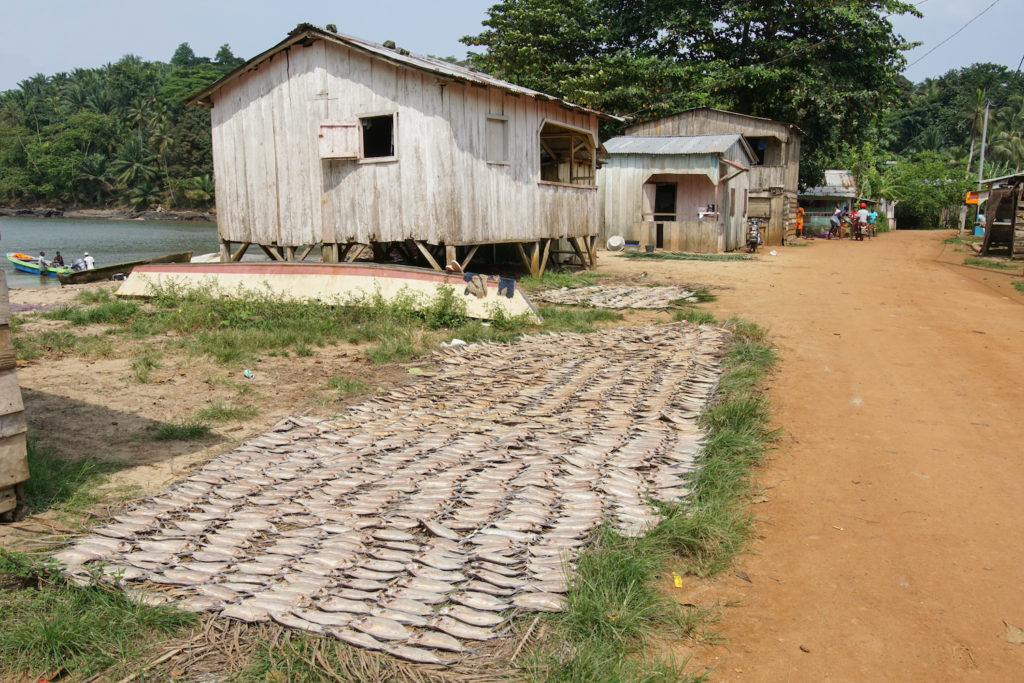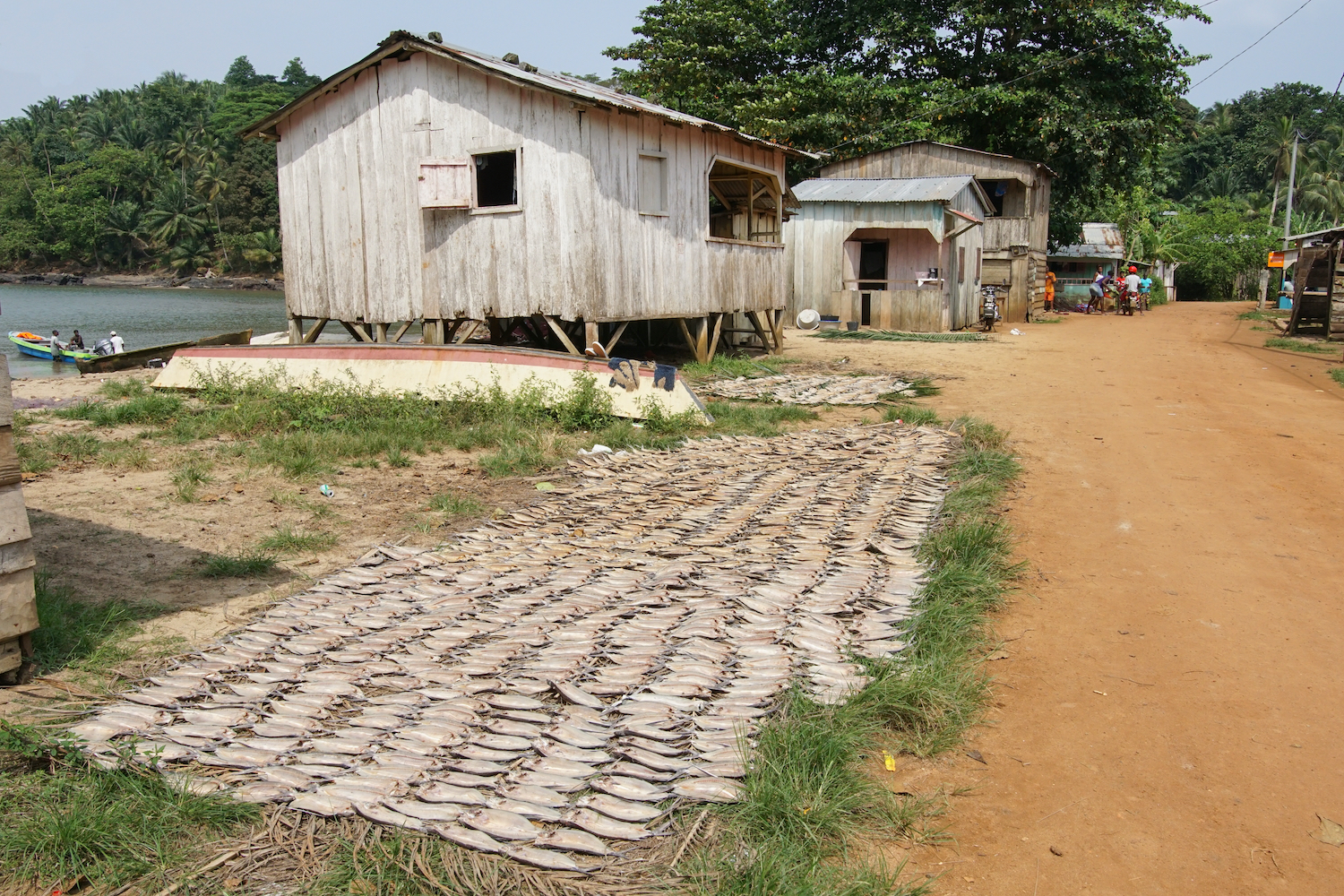 Small eating establishments – petisqueiras, churrasquerias, quitandas and quiosques – might not be immediately visible to you as they often look like small wooden shacks. For those with a sweet tooth, pastelarias are a welcome Portuguese heritage and serve a selection of homemade pastries. At lunchtime, in every village, there should be at least one person who will serve simple cooked food; you just have to ask Onde há comida quente? The food, mostly fish or chicken with manioc, fried banana or jackfruit, is often very tasty.
The grilled fish 'belly', barriga de peixe (usually peixe andala, Atlantic sailfish), is frequently served with rice (arroz), breadfruit or manioc. Beans (feijão) are a staple food. Another staple is banana cozida (cooked banana), the blandness of the banana offset by wonderful spicy sauces, like the red malagueta piri-piri sauce found in every restaurant.
The Santomean signature dish is calulú: dried smoked fish in a delicious sauce made from ocá leaves, palm oil, lady's fingers (okra), malagueta chilli and watercress, plus a variety of fresh herbs, resulting in a multi-layered flavour. Calulú takes about five hours to prepare.
The ubiquitous refreshing Sagres lager and the slightly sweeter Super Bock are imported from Portugal. The national beer, known either as Rosema or Nacional, is brewed in the north of São Tomé, and comes in big pint-sized bottles with no label. This is environmentally friendly drinking: the bottles are recyclable, so people will not allow you to stray very far from the bar with one. A new (canned) beer arrived on the scene in 2019: Santola, named after the spider crab and brewed in Bobo Forro by Procombe.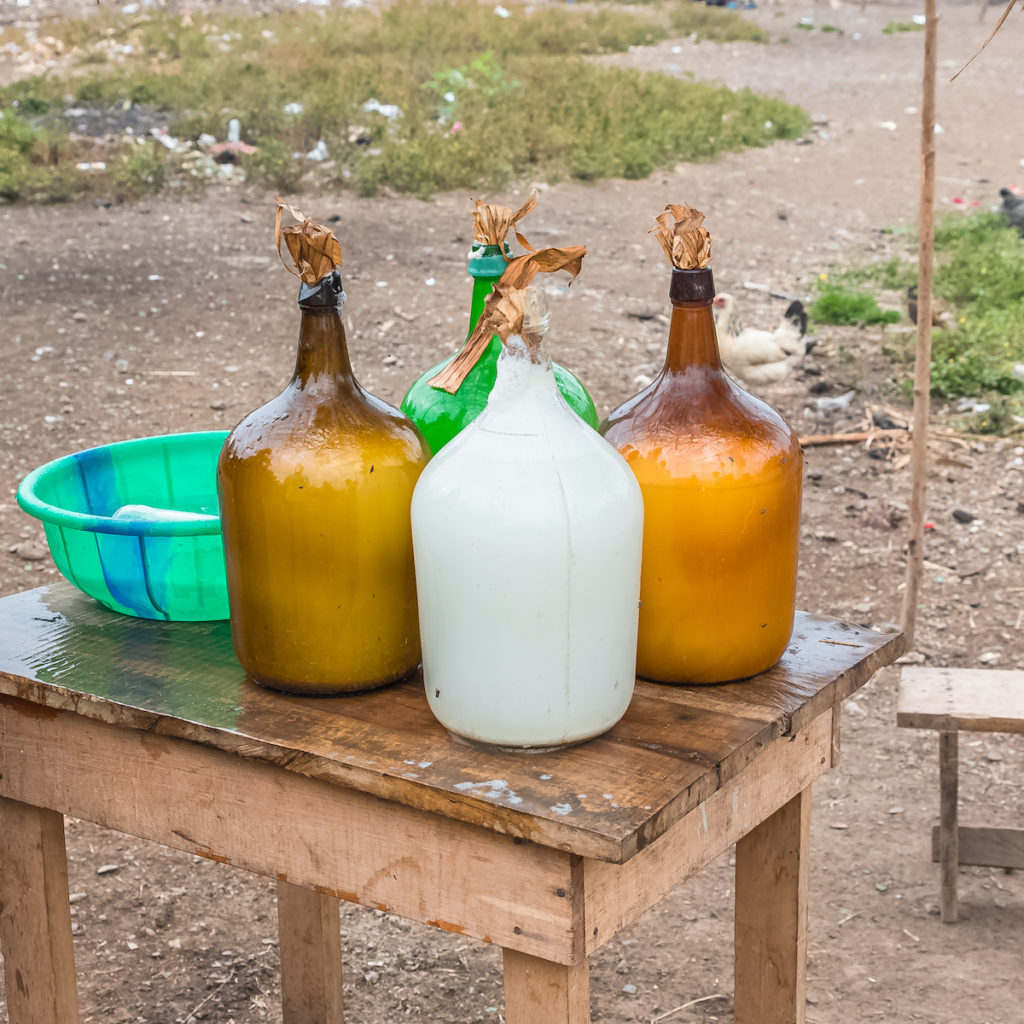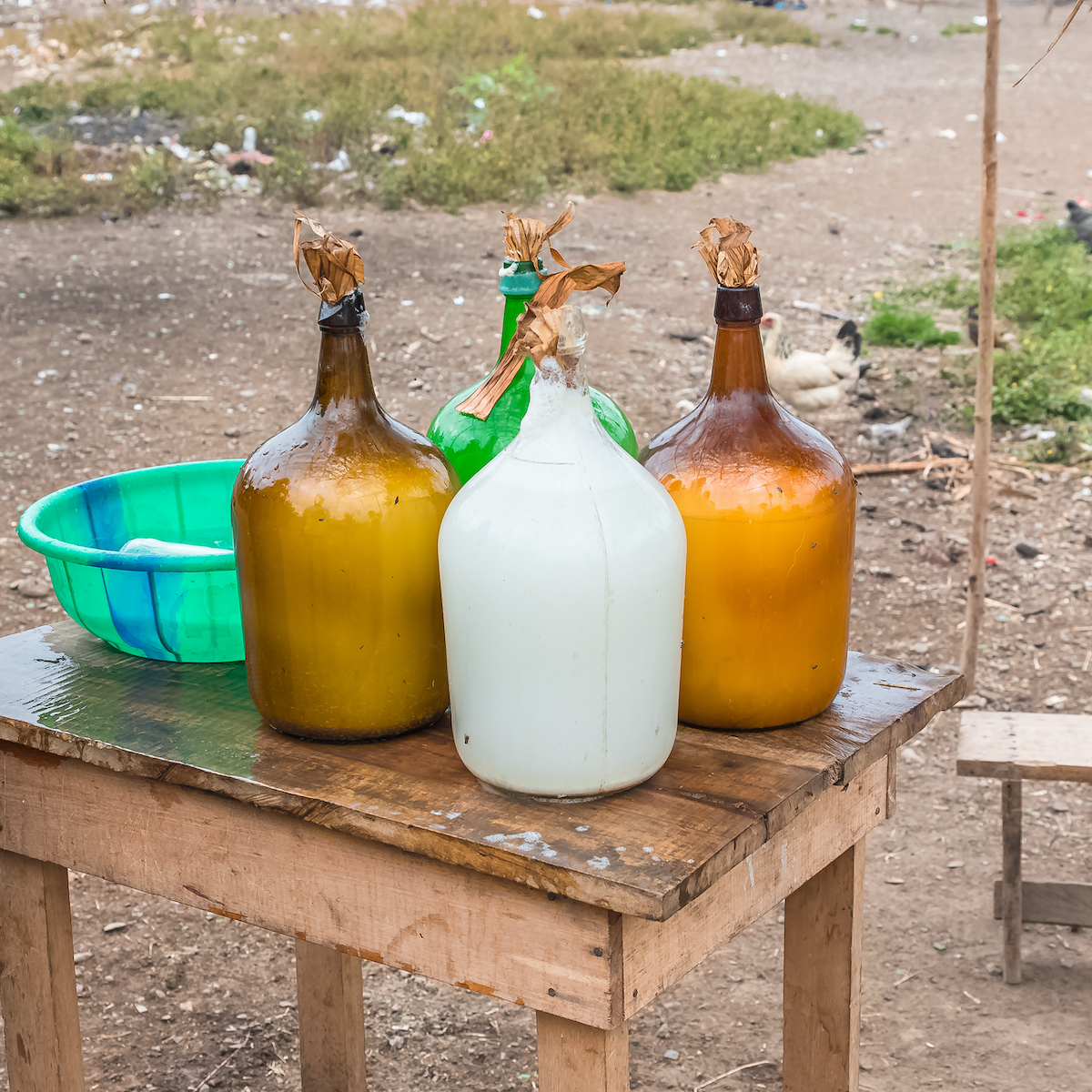 The national drink, however, is palm wine. Vinho de palma, or vim pema in creole, comes in three qualities; the purest, most undiluted variety is made at high altitude, decreasing in quality the closer to town you get. In the forest, ask the vianteiro to improvise a cup with a rolled banana leaf, or bring your own container; the sawn-off mineral water bottles typically used can be pretty filthy.
The wine continues to ferment over the course of the day. In the morning, it is like milk (doce, sweet); the longer the liquid ferments, the more acidic it becomes, turning into what is called ussuá. Come night, a cork will come flying out of the bottle, champagne-style, and the increased alcohol content makes it more explosive, too.