Food
Eating well is one of the delights of Madagascar. Wherever you go you will find freshly prepared, original dishes at independent outlets and complete escape from evergrowing global homogenisation; in Antananarivo, you are nearly 1,000km from the nearest McDonald's (Réunion) and well over 2,000km from any Starbucks (Jo'burg).
The international hotels do serve international food, usually with a French bias, but frequently offer Malagasy-inspired dishes too. Smaller hotels serve local food which is almost always excellent, particularly on the coast where lobster, crayfish, shellfish and other seafood predominates. Meat lovers will enjoy the zebu steaks. Incredible food can be found in the unlikliest of places but in remoter areas, hotels tend to offer a set menu.
Independent travellers on a tight budget will find Chinese restaurants in nearly every town; these are almost always good and reasonably priced. Soupe chinoise is available nearly everywhere, and is filling, tasty and cheap.
The Malagasy eat a lot of rice, but most restaurants also cater to foreign tastes. Away from the tourist routes, however, most dishes are accompanied by a sticky mound of rice – sometimes embellished with small stones, so chew with caution!
Local dishes
For a real Malagasy meal, eat at a hotely. These are often open-sided shacks where the menu is chalked up on a blackboard: henan-omby (beef), henan-borona/hen'akoho (chicken), henan-kisoa (pork), trondro or henan-drano/hazan-drano (fish), all served with vary (rice).
Other dishes include: tsaramaso (rice with beans and pork), vary sosoa (rice pudding/porridge), mofo boule or mofogasy (doughnut-like bread rolls made from rice), and koba (rice ground with peanuts and banana, wrapped in a banana leaf and served in slices). Along with the meat or fish and inevitable mound of rice comes a bowl of stock. This is spooned over the rice or drunk as a soup.
Thirst is quenched with ranovola obtained by boiling water in the pan in which the rice was cooked. It has a slight flavour of burnt rice, and since it has been boiled for several minutes it is safe to drink.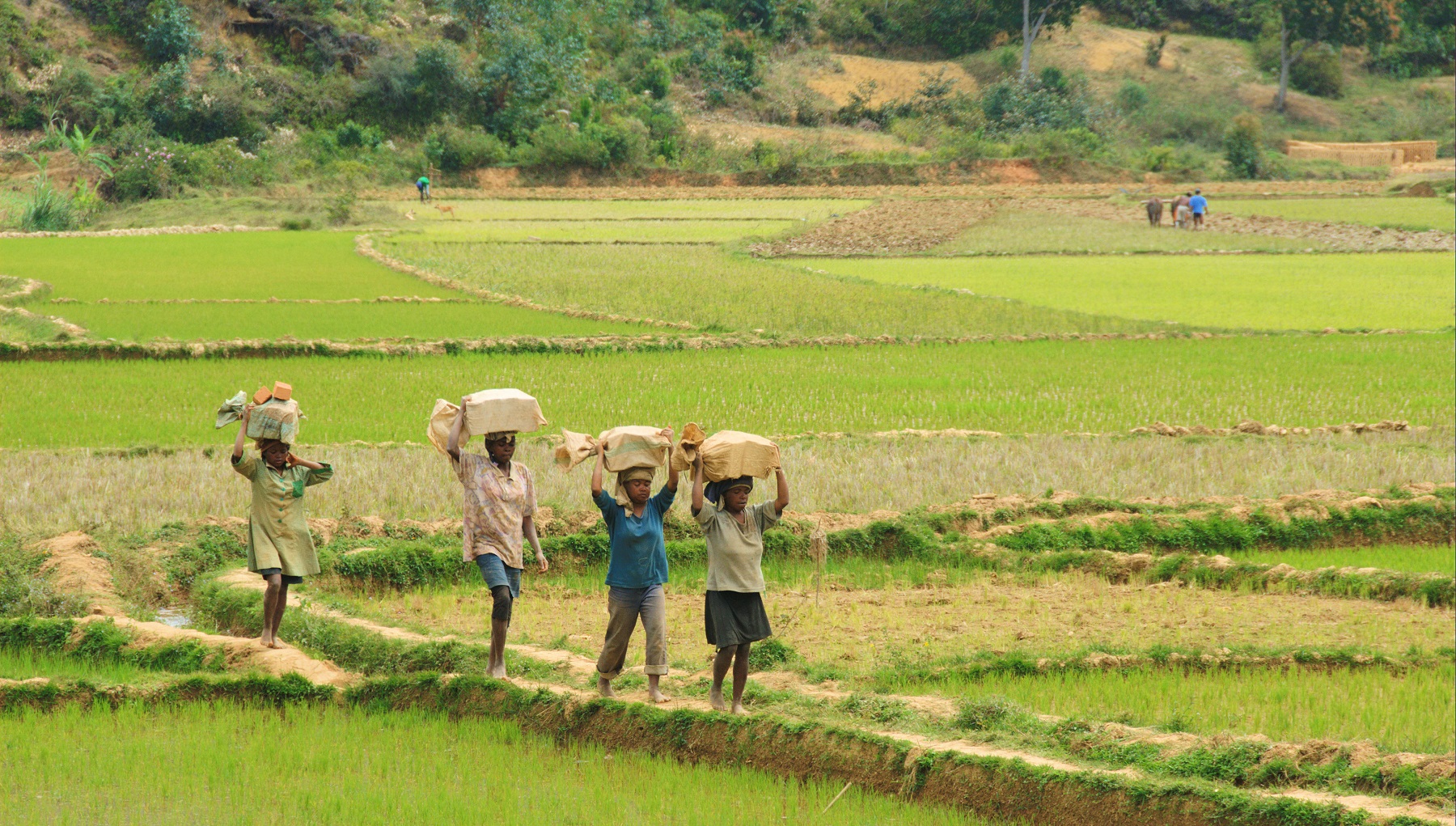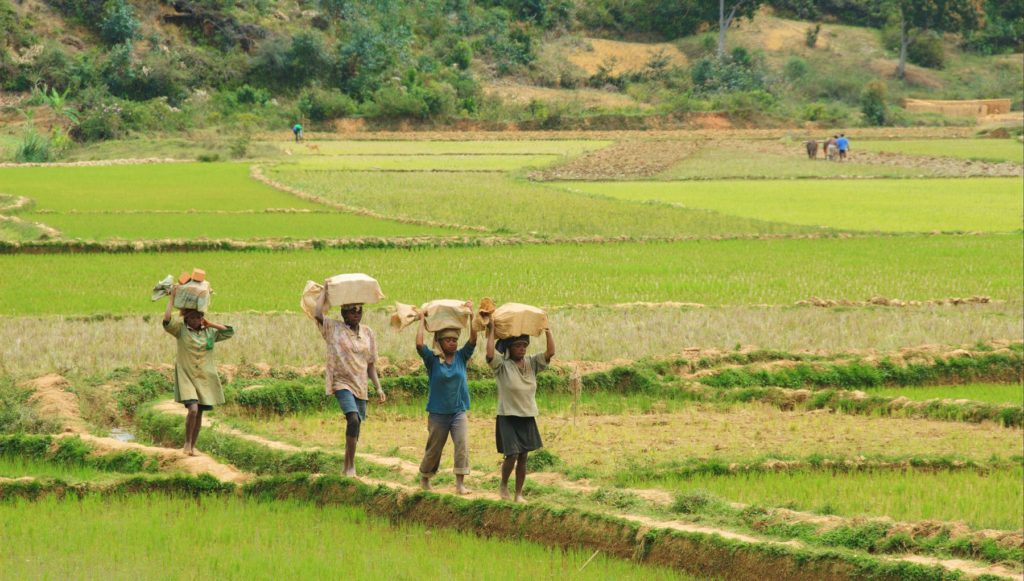 For do-it-yourself meals there is a great variety of fruit and vegetables, even in the smallest market. A selection of fruit is served in most restaurants, along with raw vegetables or crudités. From June to August the fruit is mostly limited to citrus and bananas, but from September there are also strawberries, mangoes, lychees, pineapples and loquats. As an extra special treat you may come across mangosteen. Slices of coconut are sold everywhere, but especially on the coast where coconut milk is a popular and safe drink, and toffee-coconut nibbles are sold on the street, often wrapped in paper from school exercise books. There are some good, locally produced cheeses and Malagasy yoghurt is excellent and available in even the smallest shops. Chocaholics should keep their eyes peeled for Chocolate Robert – available in several varieties.
Vegetarian food
Madagascar is becoming more accustomed to vazaha vegetarians. With patience you can usually order meatless dishes anywhere, even at small hotelys. The problem tends to be communicating what you do and don't eat; once this is clear, most kitchens can offer some vegetarian options. Tsy misy hena means 'without meat' and tsy oman-kena aho means 'I don't eat meat'.
Drink
The most popular drink, Three Horses Beer, known universally as THB, is wonderful on a hot day. Or a cold day, for that matter. Star Brewery also produces THB Fresh, a light shandy. Ambatolampy-based Skol produces the eponymous Skol, as well as Libertalia Original, Phoenix, a THB Fresh equivalent called Skol Panache and – as of 2013 – Guinness too. Castel Beer is now also widely available.
It is not well known in the rest of the world that Madagascar produces wine. It is not world class, but some is very pleasant. A rather nice aperitif is Maromby (the name means 'many zebu') and Litchel, made from lychees, is good. Based in Nosy Be, the Vidzar company has made rum since 1982; their premium products under the Dzama brand have won awards worldwide.
Fermented sugarcane juice, betsabetsa (east coast), or fermented coconut milk, trembo (north), make a change. Rhum arrangé – rum flavoured with various fruits or spices – is found in most locally run hotels. The best cocktail is punch coco, with a coconut milk base, a speciality of the coastal areas.
The most popular mineral water is called Eau Vive, but other brands are available. Soft drinks including Coca-Cola, Sprite and Fanta are also available as well as a ginger beer marketed under the name Stoney Ginger.
Malagasy coffee is all right if taken black, but often only condensed milk is available.The locally grown tea is available in both green and black, the best quality being reserved for export. A nice alternative is thé citronelle – lemongrass tea.