Climate
Like all equatorial regions, Gabon's is a tropical climate. It's hot and humid all year-round, averaging 26°C and 85% humidity, with a typical annual rainfall of 2.51m. The climate does of course vary slightly depending on where you are. Thanks to the trade winds, the humidity on the coast is less intense, and there is less rain the further south you head. Broadly speaking, Gabon has two main seasons: a long rainy season between February and May, followed by a long dry season from late May to mid-September. The rest of the year is made up of two shorter seasons: a rainy season from late September to November (the month with the highest average rainfall) and a dry season from December to January.
Calendar
January
Watch leatherback turtles laying their eggs on the beach
Having started in late November, the turtle breeding season is now in full swing. The beach at Pongara Point, where the estuary meets the ocean, is famous for the large number of critically endangered leatherback turtles that crawl ashore to lay their eggs here. Turtles play an important role in traditional Gabonese stories and ceremonies. 
February
Explore the lakes around Lambaréné en pirogue
Board a pirogue and set off for a tour of the beautiful lakes around Lambaréné. In February, the light makes the greens look greener and the blues look bluer. Because of the high water level, birds come to fish in great numbers and are easy to spot. Birds to look out for include herons, spoonbills, skimmers, egrets, pelicans, cormorants and pratincoles.
March
A birder's dream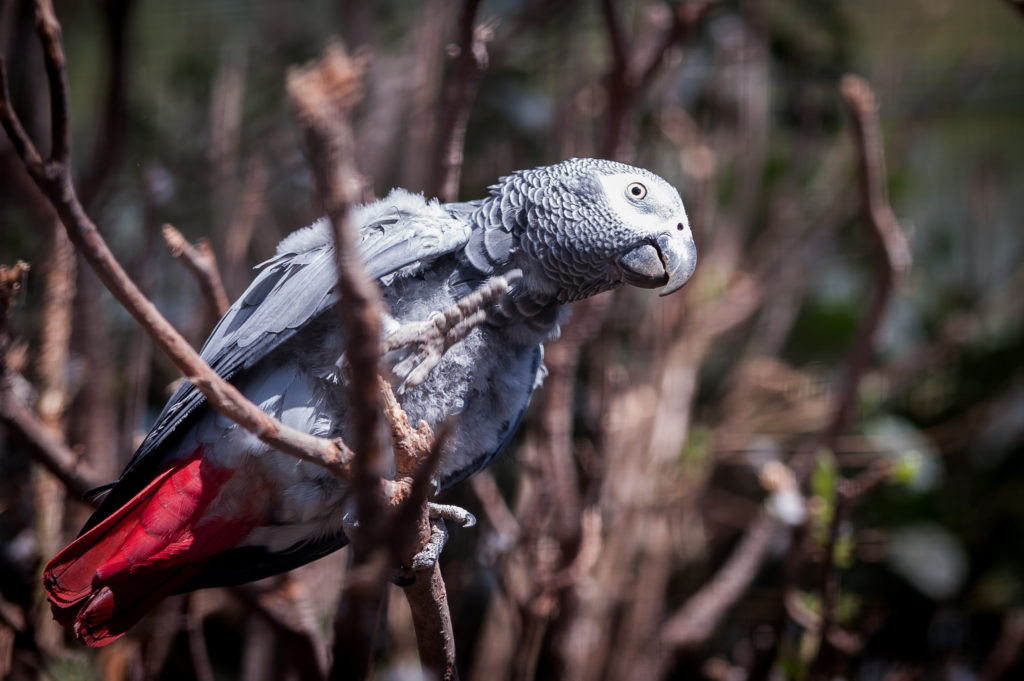 Close to the capital, Akanda National Park harbours one of the largest populations of overwintering birds in Africa and is an ornithologist's dream. At low tide, the mud flats provide food for around 30,000 shorebirds migrating from Europe, northern Asia or Africa. The biggest flocks can be seen between September and December and from February to March.
April
See elephants on the beach
Loango National Park is the jewel in the crown of Gabon's 13 parks and offers one of the world's most exhilarating safari experiences as its endless beach is one of the few places in the world where buffalo and forest elephants still have access to the sea. Even gorilla families are occasionally seen foraging in beachside trees.
May
Visit the Rainforest Gorillas of Langoué Bai
Not exactly on the main road, Langoué Bai in Ivindo National Park is dubbed the Garden of Eden. The gorillas living here see so few people that they are remarkably unafraid of humans. Bais are rare grassy clearings in forest often cleared and maintained by elephants attracted to dig in mineral-rich soils, becoming a magnet for gorillas and other mammals. 
June
Celebrate Akini-a-Loubou
This famous annual festival of contemporary dance, organised by Institut Francais Gabon in Libreville, attracts dancers from Gabon. This is your chance to watch them present their work or participate in a dance workshop. 
July
Mandrills, chimpanzees and gorillas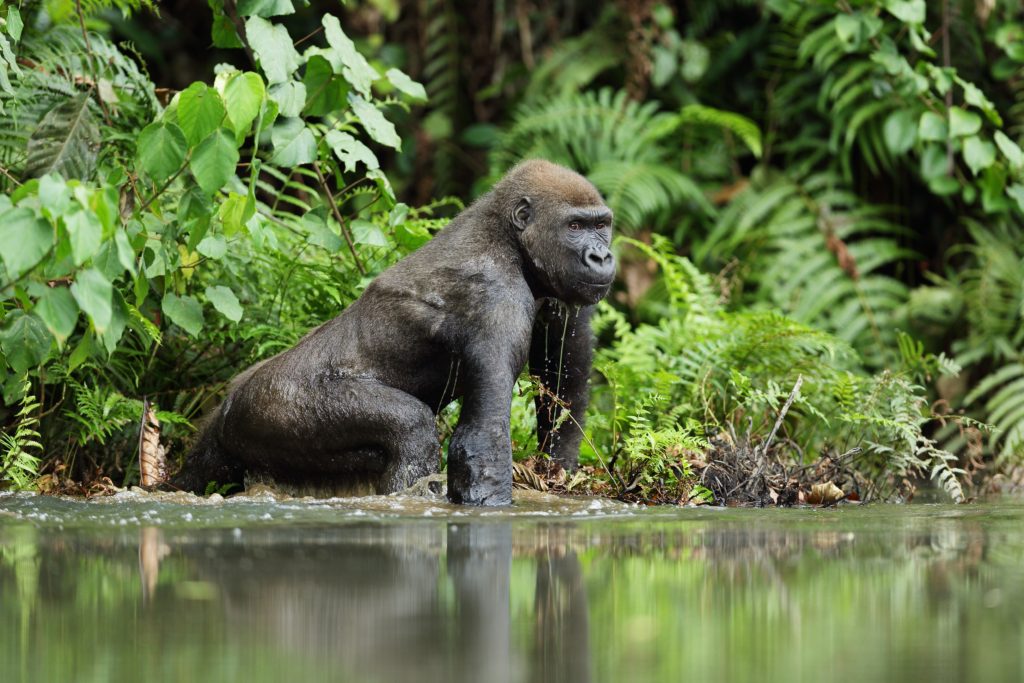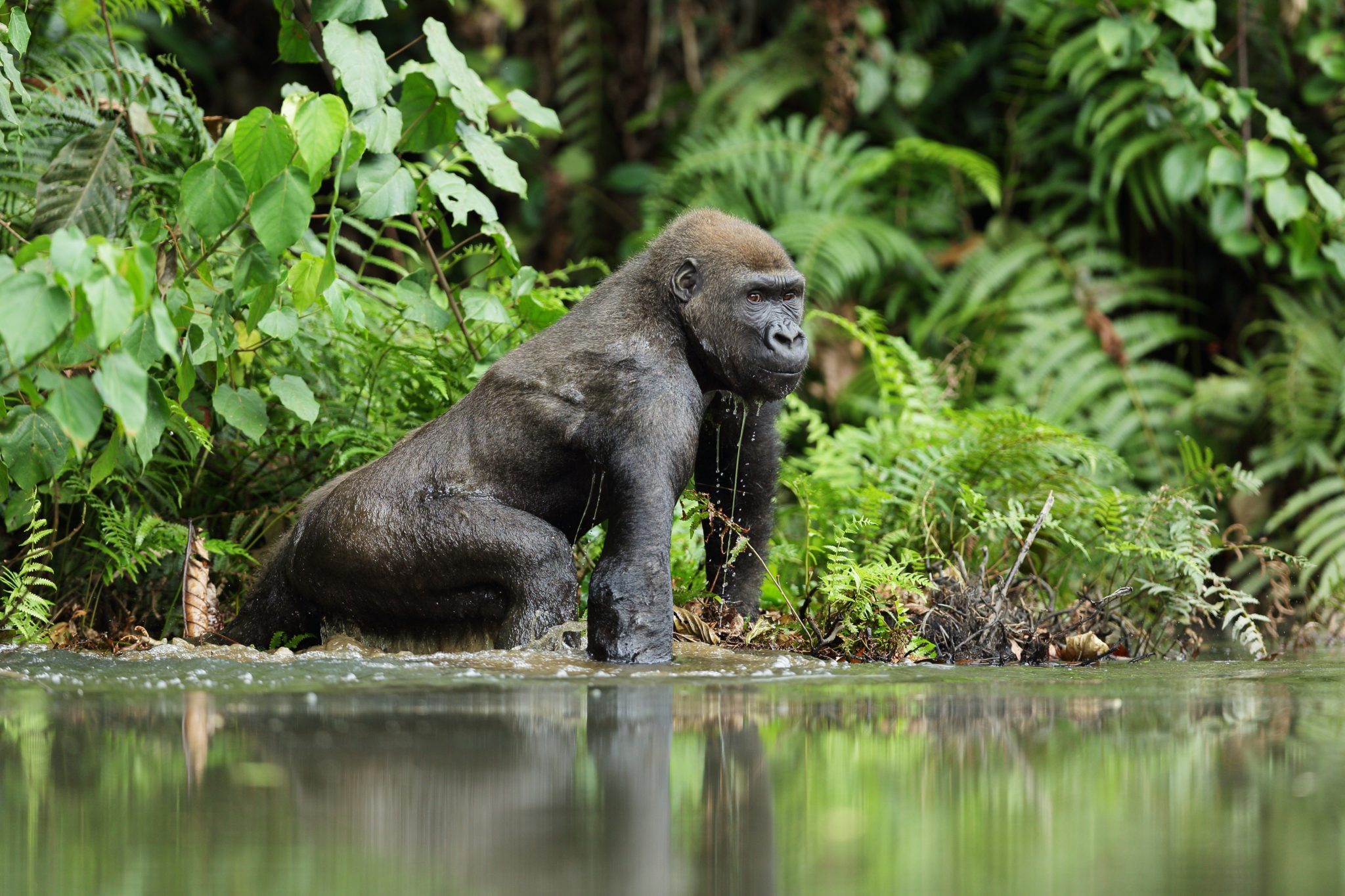 If it's primates you're after, now is the time to visit Lopé National Park, home to the largest known wild primate gathering with up to 1,350 mandrills in one great foraging group. Another option is to go gorilla trekking in the beautiful Moukalaba–Doudou National Park.
August
Whale watching
Gabon's coast is a very important breeding ground for humpback whales. An estimated 800–1,500 of them can be spotted from July to October each year. Killer whales (otherwise known as orca whales), sperm whales and dolphins are also seen.
September
Go on safari in Lopé National Park
August and September are when elephants, buffaloes, sitatungas, monkeys and gorillas are most visible. Take some binoculars so that you can identify between the groups of mangabeys, putty-nosed monkeys and moustached monkeys that you will no doubt see crashing through the treetops.
October
Tarpon Fishing in Loango National Park
Loango National Park is a paradise for lovers of sport fishing and record catches of tarpon, as well as barracuda, rouge and big sharks, are possible here with a catch-and-release programme. The tarpon fishing season lasts from October to mid-November.
November
Hippos in surf
Although your chances of actually seeing one of those legendary surfing hippos are slim, the month of November is your best bet. When not surfing, hippos are often seen in the lagoons and rivers in Loango National Park.
December
Go for a game drive through green savannahs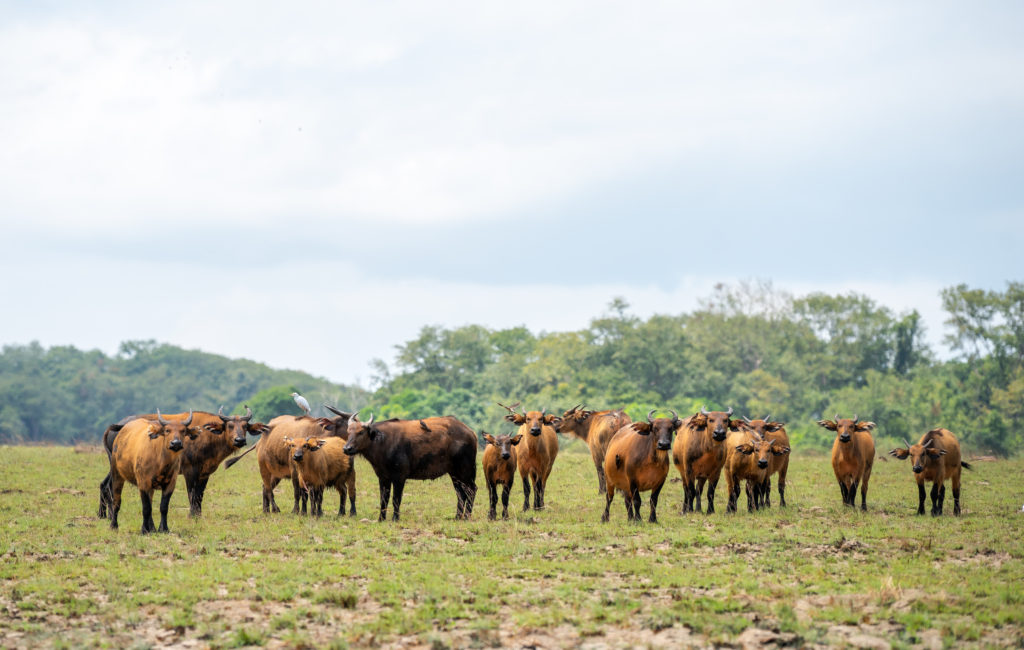 During the short dry season from December to January, after two months of rains, the forests have now burst into flower, fruits are in abundance and orchids bloom in the grasslands. Enjoy the blossoming of Gabon's emblemic trees, including azobé and okoumé, whose new leaves appear from September to December and are bright red for about a week.