Climate
Far from being the uniform thirstland of Western myth, Ethiopia is a land of dramatic natural contrasts and variety. Altitudes span the second-lowest point on the African continent as well as its fifth-highest mountain, while climatic conditions range from the drenched slopes of the fertile southwest to the scorching arid wastes of the eastern borderlands. Vegetation is diverse. The most extensive indigenous rainforest anywhere in the eastern half of Africa is concentrated in the well-watered highlands of the south and west. The central highlands, though more openly vegetated, are equally fertile, supporting a mosaic of grassland and cultivation throughout the year, and blanketed in wild flowers towards the end of the rains.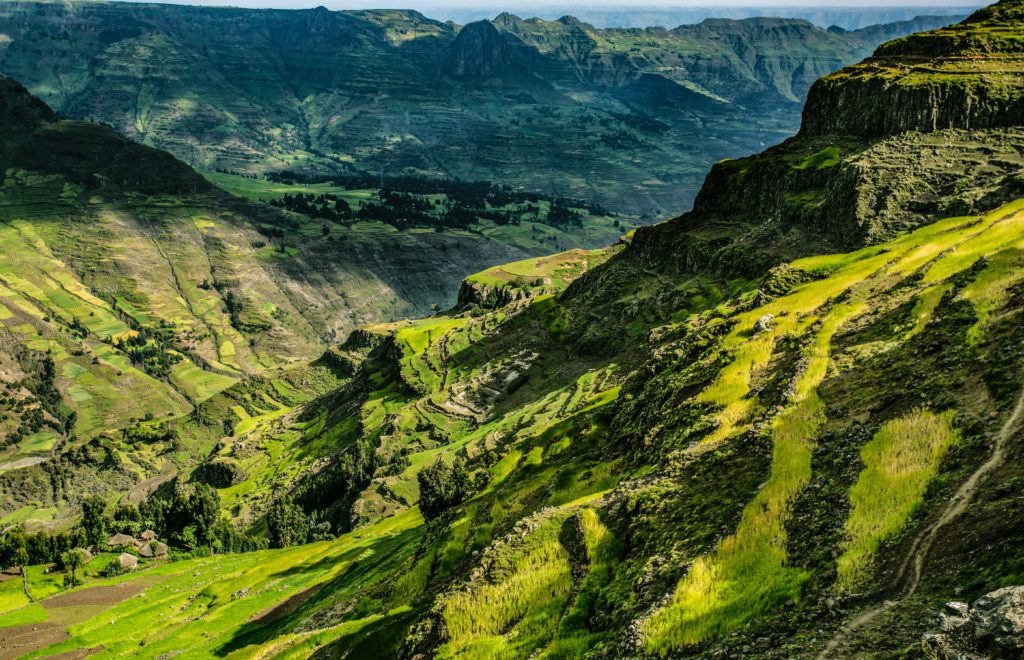 The drier northeast highlands are generally quite thinly vegetated, except during the rains. The Rift Valley floor south of Addis Ababa has a characteristically African appearance, dominated by grasses and flat-topped acacia trees. Elsewhere, there are the steamy, marshy western lowlands around Gambella, the brittle heathlike Afroalpine moorland of Sanetti Plateau, and the riparian woodland that lines rivers such as the Blue Nile or Omo and freshwater lakes such as Tana, Ziway and Hawassa. Indeed, it is only the vast but seldom visited eastern and southern lowlands that conform to the image of Ethiopia as a featureless desert.
When to visit Ethiopia
You can visit Ethiopia at any time of year. People are sometimes advised against travelling during the rainy season, which peaks over June to August, but there are advantages to travelling at this time, notably that you'll encounter fewer tourists at popular sites such as Lalibela, and that the scenery is so much more impressive when the countryside is green and well watered. A lovely time of year is September through to early October, when the rains subside but the countryside is still a riot of green punctuated by yellow meskel wild flowers. Mid-October to January, when the rains are over but the countryside is still quite green, is the peak tourist season.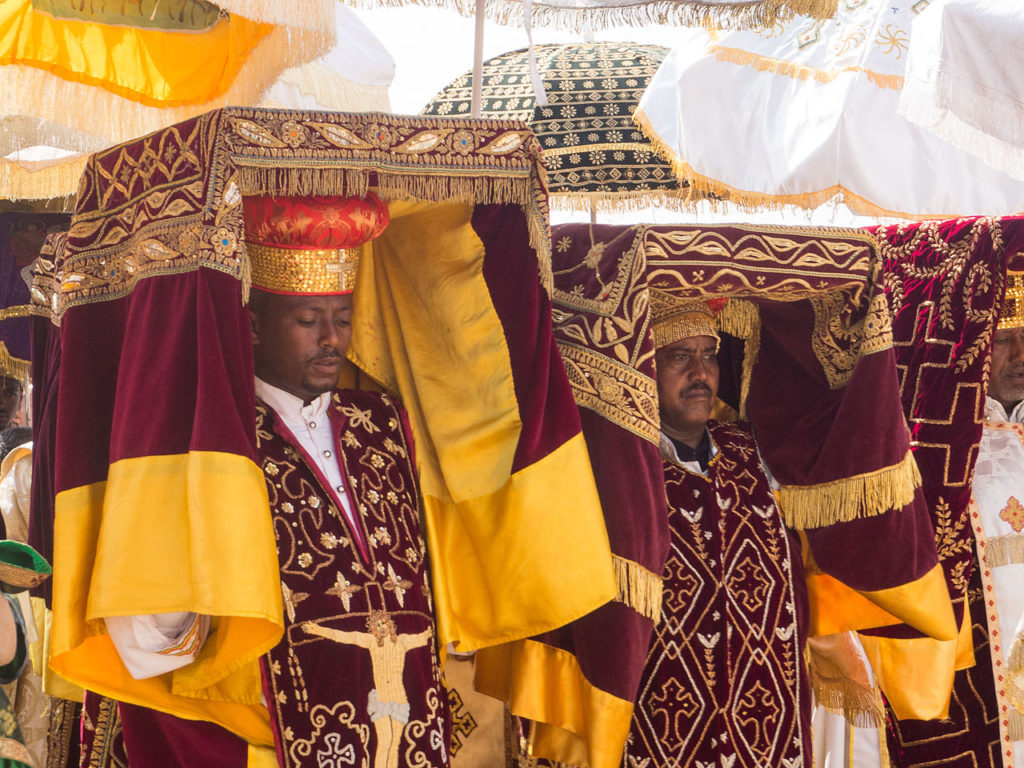 Many travellers try to schedule their trip to coincide with important festivals such as Ethiopian New Year, Ethiopian Christmas, Timkat or Meskel. The European winter is also the best time for birds, as resident species are supplemented by large numbers of Palaearctic migrants.