Written by Bradt Travel Guides
They may seem unlikely bedfellows – the Princess-turned-bestselling-author and the much-loved TV presenter, activist and scourge of the Countryside Alliance. But Chris Packham and Princess Michael of Kent share a lifelong passion for big cats, both are patrons of big cat conservation organisations (Packham of AfriCat, and Her Royal Highness of the Cheetah Conservation Fund), and on 13th April they will be sharing a stage at the Royal Geographical Society, Kensington to discuss the future of big cats in the wild!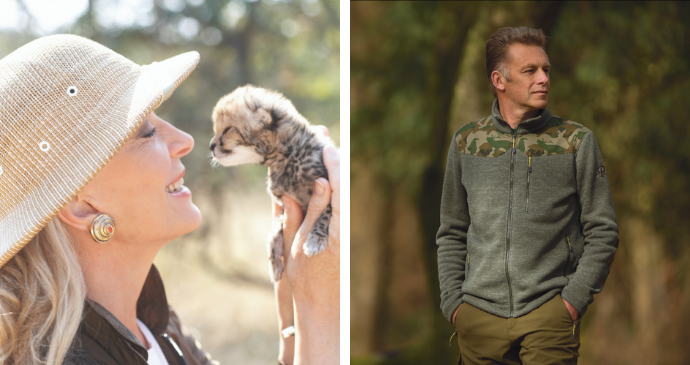 HRH Princess Michael of Kent, author of bestselling A Cheetah's Tale, returns to our Big Cat Festival for a second year to discuss the future of bigs cats with Jane Galton (representative of the Cheetah Conservation Fund), Carey Widdows (from Africat), and our headline speaker Chris Packham, on a conservation panel chaired by our MD Adrian Phillips.
Interested in hearing what they have to say? Get your tickets now, before it's too late!
"With so many native species declining in nature, I will pledge my continuing efforts to try to help at least one of them, the cheetah, to survive."
HRH Princess Michael of Kent
"The vast majority of our cats species, big and small, are in deep trouble for a wide range of reason , the worst of which for me is ineffective conservation."
Chris Packham
---
For more information on the Big Cat Festival, and to book tickets, click here.