Written by Bradt Travel Guides
2018 saw the publication of John Rendall and Derek Cattani's Christian the Lion: The Illustrated Legacy. At this years Big Cat Festival they'll be talking to Adrian Phillips about Christian's story, and will introduce us to some of the never before seen photos available in the book. Interested? Get your tickets here.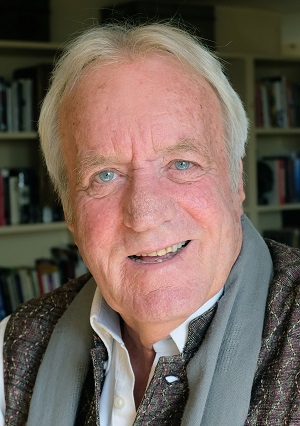 Australian-born John Rendall first came to London in the late 1960s and it was there that with his friend Anthony (Ace) Bourke he first came across Christian, at that time a young cub lying in a cage in Harrods department store. After protracted negotiations they bought Christian and raised him in Sophistocat pine furniture shop in the World's End in Chelsea. Christian's life in London was subsequently the subject of the Television documentary The Lion at World's End and of a book written by Ace and John, A Lion Called Christian, which told the story of Christian's successful rehabilitation back into the wild by George Adamson. Christian's 'legacy' is the continued interest in his unique life: the first English-born lion to be successfully rehabilitated, and the inspiration for the George Adamson Wildlife Preservation Trust.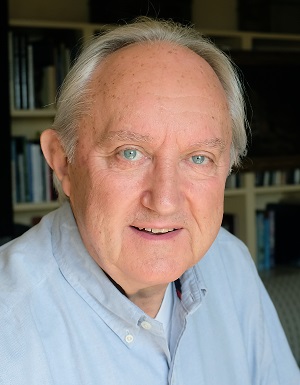 Derek Cattani is an international award-winning photographer, whose career spans some four decades. The highlight of his early career was meeting and photographing Christian in London, and going with him and his owners to Africa. After a gentle process of introduction, Derek was able to capture all manner of images of Christian, from sitting in an open top car in Chelsea to football sessions in a high-walled garden, culminating in Christian's final adventures when he was taken back to Africa to be rehabilitated back into the wild. Derek's photographs capture the early days in London and Africa with a sincere passion and convey the fun of watching Christian and the love of seeing a lion back in Africa.
---
We spoke to John Rendall about his life with Christian, and his excitement to share their story again at the festival.
Your new book is the third book over the years to tell Christian's story. What made you want to update the story?
So much has happened since Christian was flown to Kenya in 1970. The first book, published by Collins in 1971, could only tell the story up until Christian's first 18 months in Kenya and the beginning of his rehabilitation. The second book, in 2008, related what had happened in the subsequent years. Christian the Lion: The Illustrated Legacy brings us right up to date with the success of the George Adamson Wildlife Preservation Trust. Based at Mkmomazi National Park in Tanzania, Tony Fitzjohn, Field Director of the Trust oversees a successful breeding programmes for Wild Dog and Black Rhino. The Trust also runs extensive education programmes in local schools and villages. As Tony wrote in his own book, Born Wild – "we all have a lot to thank Christian for".
Since you took Christian to Kenya in 1970 the lion population there has shrunk by 90%. Can you tell us about the work you're involved with to help protect the remaining lions?
When we took Christian to Kenya in 1970 there were an estimated 400,000 lions on the African continent, with 30,000 in Kenya. Today there are less than 20,000 in the whole of Africa, maybe only 15,000. These figures have been calculated by LionAid, a fine charity of which I am proud to be a patron and of which Derek is a staunch supporter. Chris McSween and Pieter Kat from LionAid are tenacious lobbyists, in Brussels and the UK, trying to halt the import of lion trophies into this country and Europe. I have spoken at LionAid fundraisers, stressing these facts. People are shocked when they learn these figures and are encouraged to write to their MPs.
Can you share a favourite moment from your time with Christian?
The favourite and ultimate moment with Christian was the reunion in 1971. We never really doubted that Christian would remember us but, as he had been living in the wild for a year there was some trepidation. It was wonderful to realize that Christian had not forgotten us, but the really significant fact about the reunion was that Christian could introduce us to his lionesses and communicate with them that we were part of his pride. Those lionesses were not habituated to humans yet they accepted us. It was a euphoric moment.
---
For more information on the Big Cat Festival, and to book tickets, click here.