Written by Bradt Travel Guides
We talk to award-winning journalist and author, Brian Jackman, about the extraordinary individuals he has met during 40 years of travelling, the places he can't help going back to again and again, and why he chose to celebrate the fantastic wildlife of the British countryside in new book, Wild about Britain.
How did you develop your passion for wildlife and the natural world?
I grew up in suburban Surrey surrounded by a sea of rooftops, and was five years old when the Second World War began. There was no television in Wartime Britain and, apart from Children's Hour on the wireless, no entertainment. Luckily, there was a park at the end of our road, an unofficial adventure playground where my friends and I ran wild in the woods and fields, building Apache dens in the cow parsley, swinging through the trees like Tarzan, catching newts and collecting birds' eggs (not illegal in those days).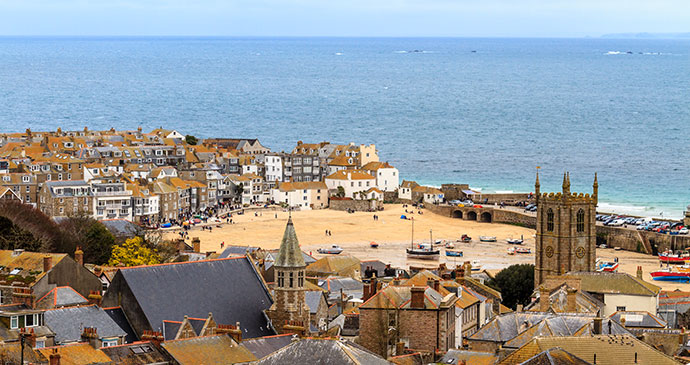 Holidays in St Ives were a big influence on Brian's love of nature © Bertl123, Shutterstock
But the biggest influence was our family holidays in Cornwall. My father worked for the Southern Railway and every year received a privilege ticket that enabled him to take us to St Ives. In those days it seemed as exotic as the Mediterranean, a place where cabbage palms grew and basking sharks cruised beneath the cliffs, and that was where my love affair with the natural world began.
Who were the main influences that shaped your career as a writer?
If I had to choose the only book to take with me on the BBC's famous Desert Island it would have to be Tarka the Otter, Henry Williamson's countryside classic. I first read it when I was 12 and I still have the dog-eared original into whose pages I would escape whenever suburbia became too claustrophobic. I was also greatly influenced by the writings of Laurie Lee and Kenneth Allsop, the journalist and broadcaster who became a friend and colleague on The Sunday Times.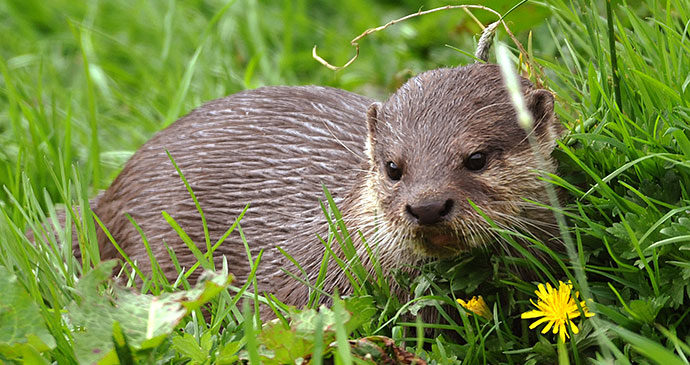 As otter numbers have risen in recent years, it is quite easy to spot them in the countryisde today © Tamar Otter & Wildlife Centre

When I was a child I used to read the big-game hunting books my father brought home from the library and was determined that one day I should explore the African savannah and wake to the sound of lions at first light, although I had no idea at that time how I would ever achieve such an impossible dream. But achieve it I did, and
I know of no other writer who has managed to capture the true spirit of the savannah more evocatively than Peter Matthiesen in The Tree Where Man was Born, by Peter Matthiessen.
Who are the most extraordinary individuals you have met on your travels?
For me, travel journalism was like a magic key, unlocking all kinds of secret worlds in which I got to know the most incredible characters I would otherwise never have met. I'm thinking of Sir Peter Scott, founder of the World Wildlife Fund, Iain Douglas-Hamilton, the leading authority on elephant behaviour, and Norman Carr, the legendary Zambian game warden who re-invented the idea of walking safaris in South Luangwa national park. But by far the most extraordinary individual was George Adamson, who could not bear to think of a lion that was not free, and the days I spent with him and his Born Free lions at Kora stand out above all others.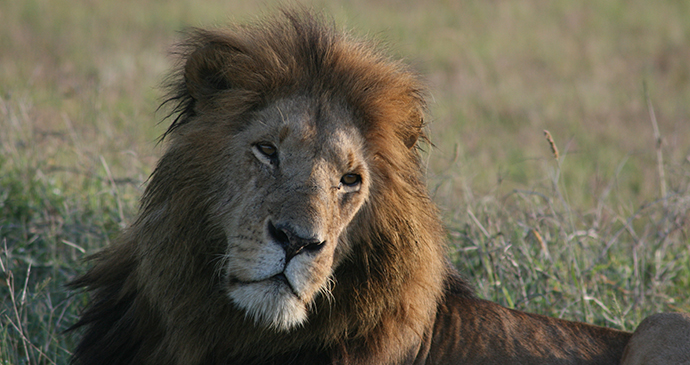 Brian is one of Britain's most important writers on African safaris © Brian Jackman
Everybody has favourite places they love to re-visit. Where are yours?
I love to visit southern Europe and the Mediterranean, especially in May when the nightingales are singing. The Pyrenees will also be a stand-out destination for me, as will the dehesa in Extremadura and the cork oak forests of Andalusia. I still dream of the happy times I spent watching whales and dolphins in Mexico's Sea of Cortez, and looking for tigers in Rajasthan. But in the end my thoughts always return to Africa, to the Kalahari and the Okavango Delta, and above all to the endless savannahs of the Mara-Serengeti ecosystem where I have spent months under canvas, waking each morning to the song of the lions.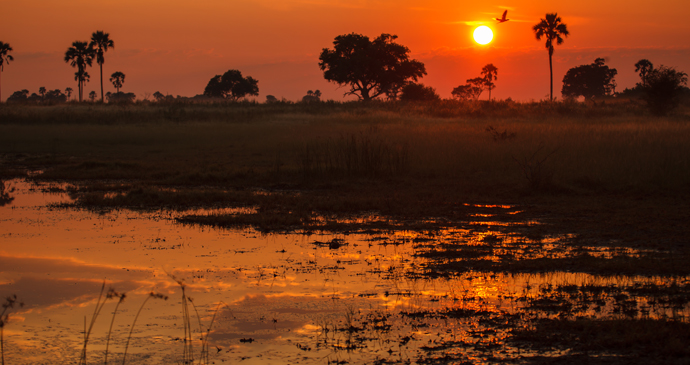 One of Brian Jackman's favourite places, the Okavango Delta in Botswana © Pete Niesen, Shutterstock
After having travelled all over the world, why did you decide to write Wild About Britain?
One thing I learned long ago is that you don't have to travel halfway around the world to seek out the most beautiful destinations. We have so many right here on our doorstep. And although I can never last more than a few months without longing to fly off to Africa, I could never live anywhere else except here in Dorset, which has been my home for the past 40 years. In that time I have travelled widely around Britain in search of stories for The Sunday Times and Daily Telegraph, the best of which I have put together in Wild About Britain as a celebration of the treasures our countryside still offers.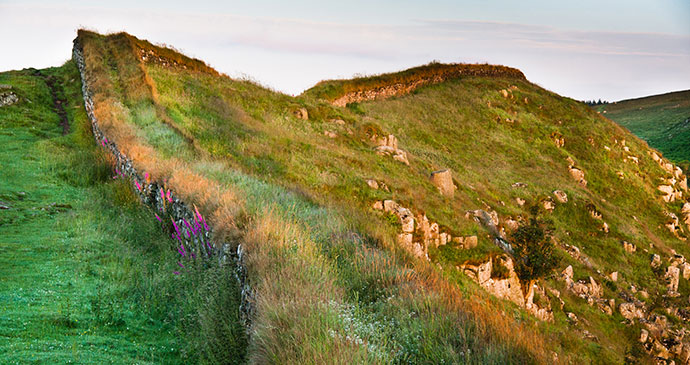 Sometimes the best views are right on your doorstep © duchy, Shutterstock
How would you sum up your career as a writer and author?
It is only now, after working for 40 years as a journalist and author that I have thought about this question. Someone once very kindly described me as Britain's foremost writer on African safaris, which is a wonderful accolade, and my greatest single achievement was probably writing The Marsh Lions (with Jonathan Scott), the real life story of an African pride that became a wildlife classic. But now, if I look back on my life I see that everything I have ever written has been in the cause of eco-tourism, which I see as the least harmful way of ensuring the survival of wildlife and wild places. So you could say I am one of the founding fathers of eco-tourism!
---
Find out more about Brian Jackman's travels through the British countryside in his new book, Wild about Britain: