Written by Tricia Hayne
When the first brave souls mooted the possibility of an airport on St Helena, in 1942, they were met with laughter and derision. This tiny rock of an island, barely 10 miles long and 6 miles wide, rises almost sheer from the surrounding waves. Any flat land is scarce, and as for an area long enough for a commercial runway – well that was just pie in the sky talk. St Helena's hardy population of Saints were quite happy with their own personal Royal Mail ship, the RMS St Helena, and that seemed to be the end of it. Except that it wasn't.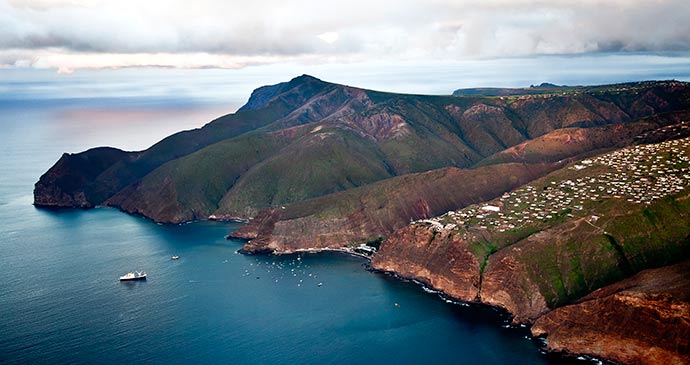 St Helena rises dramatically from the South Atlantic © St Helena Tourism
It took another 60 years before the Saints were persuaded by the British government that the airport would be a good thing, and even then it proved a very rocky ride – literally and metaphorically. But on 14 October 2017, after countless delays, postponements, cancellations and setbacks, the ayes won the day – and St Helena International Airport welcomed its first commercial passengers.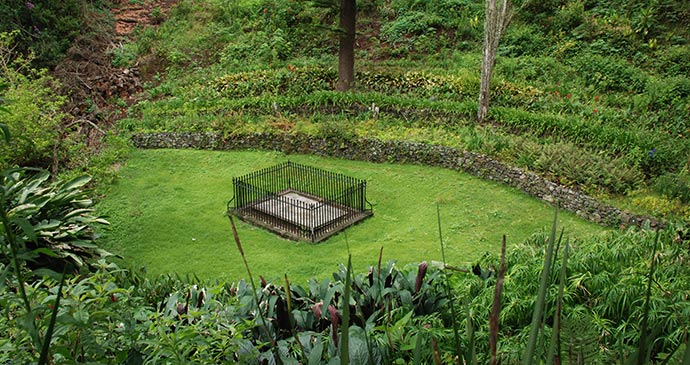 Napoleon was originally buried on the island after being exiled here © Tricia Hayne
So what can these new arrivals expect as they touch down on Prosperous Bay Plain, with the impregnable rocks of Napoleon's island prison rising all around? Well, first, a true St Helenian welcome. The island's 4,000 inhabitants are used to the comings and goings of family and friends, as well as travellers, and for those that are returning, or arriving for the first time, the welcome is heartfelt. There's a genuine interest in visitors – who you are, where you are from, what you plan to do on the island – that is exceptionally refreshing. Walk through the tiny capital, Jamestown – which is like something out of a Jane Austen novel – and people will nod a welcome, or stop to pass the time of day. If you're brave enough to get behind the wheel of a rented banger, every passing car will wave hello.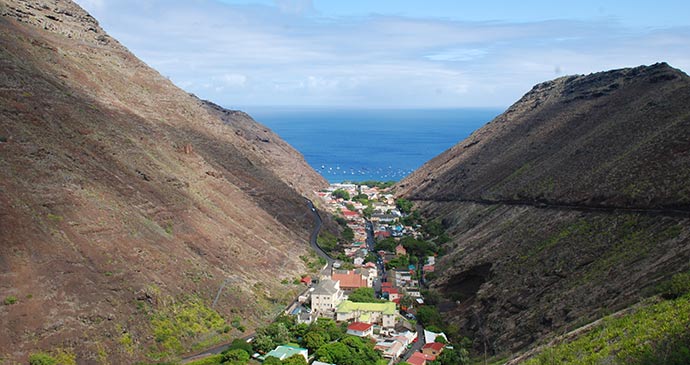 Jamestown looks like something plucked from a Jane Austen novel © Tricia Hayne
Your bravery (or your own island driver) will be rewarded with an exceptional diversity of landscape. From the sea, those towering cliffs might seem to be just bare volcanic rock – but inland they may be clad in the densest of vegetation, from imported flax, now run wild, or towering eucalyptus groves, or some of the most extraordinary plants on the planet. St Helena boasts no fewer than 45 endemic plants, not to mention countless insects and other tiny creatures unknown away from these shores – and the island's very own plover, the wirebird. Down below the crashing waves, there are special St Helenian fish, too, some easily spotted by anyone with a mask and snorkel. And if it's bigger fish you're after, find someone with a boat and line and catch yourself some tuna – the islanders' near-staple diet.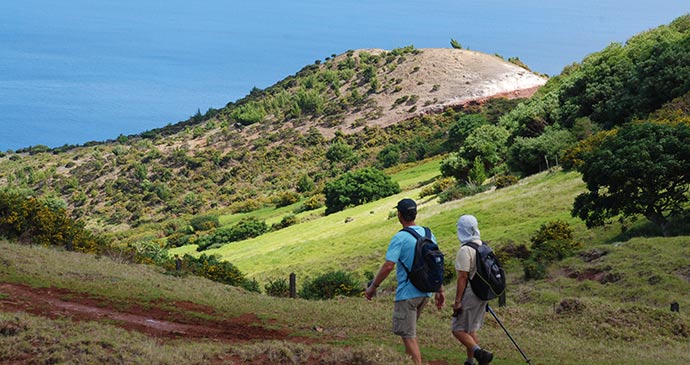 Postbox walks are one of the major draws on the island © Tricia Hayne
First, though, you'll need to work up an appetite, and there's no better way than to tackle one of the 21 famed postbox walks. From the scenic and relatively straightforward to some seriously challenging hikes that could be considered downright dangerous, there's choice aplenty. Just make sure you're back in time for dinner. Fishcakes, anyone?
---
Inspired to visit? Get 10% off the only guidebook to St Helena through our website: