Written by Rudolf Abraham and Thammy Evans
If you're led by your stomach then Istria is the region of Croatia you need to visit. What the little Istrian peninsula lacks in size, it more than makes up for in superb eating opportunities and it's no exaggeration to describe it as one of Europe's top foodie destinations. Here's what to look out for:
Pršut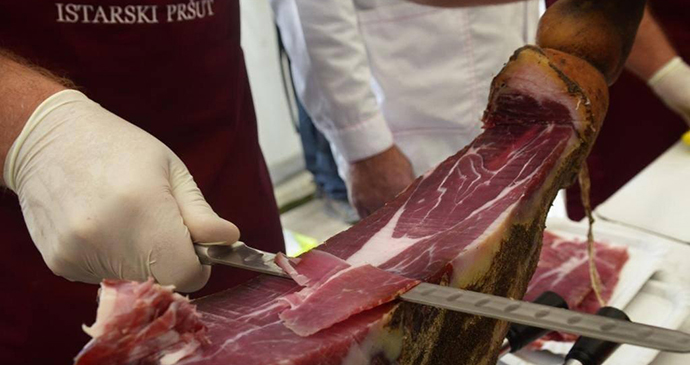 Thinly slicing pršut at Tinjan's annual pršut festival © Central Istrian Tourist Board
Istria is renowned for its excellent pršut (dry-cured ham, similar to Italian prosciutto), especially that produced around the village of Tinjan.
Seafood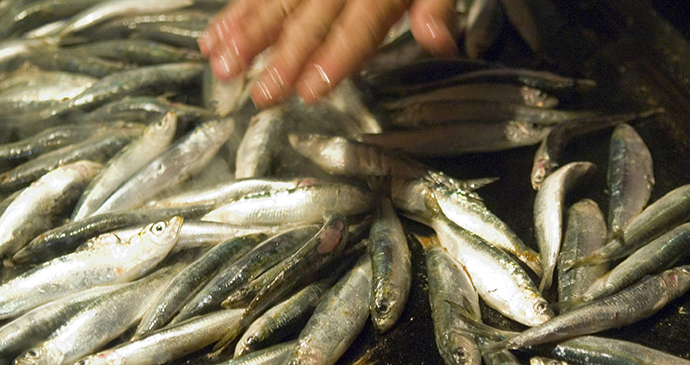 Frying freshly caught fish for dinner © Istra Photonet
Seafood is very popular, with freshly caught gilthead bream and sea bass jostling for position on the menu with shellfish from the Limski kanal, lobster, mackerel, octopus, 'black' risotto with cuttlefish, and fish stew.
Fuži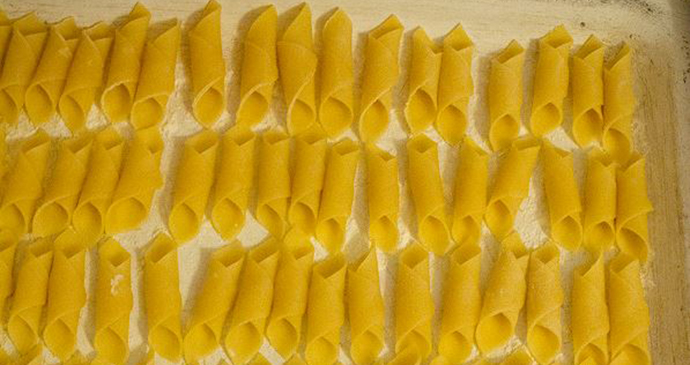 Homemade fuži, prior to cooking, with their distinct folded shape © Looking-Glass Creatures
Pasta is an important part of Istrian cuisine, with several distinct local homemade varieties, the best-known of which is fuži.
Wild asparagus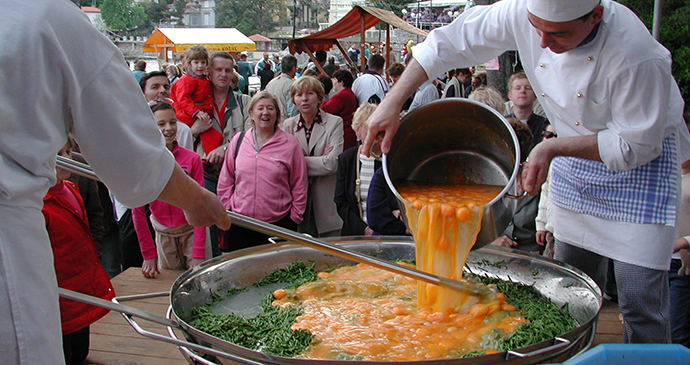 The preparation of the giant wild asparagus omelette is a marvel to behold © Opatija Riviera Photonet
Lovran's two-week Asparagus Festival, held in mid-April during the wild asparagus season, culminates in the preparation of a giant omelette in the town's main square, made with 30kg of wild asparagus.
Truffles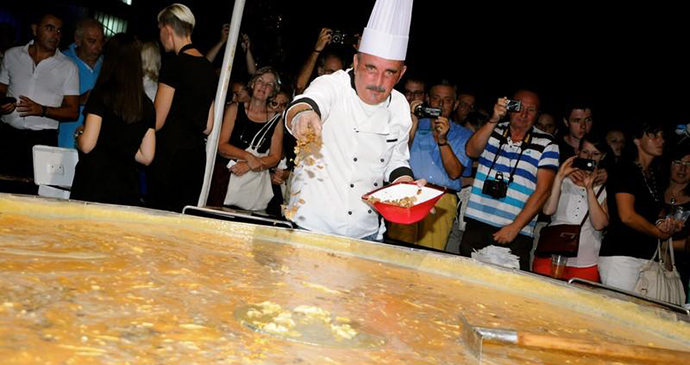 Adding more truffle to the omelette © Istria Tourist Board
The area around Buzet and the Mirna Valley is renowned for its truffles. To celebrate the opening of the truffle season in September, a giant omelette is also prepared in Buzet, this time from over 2,000 eggs and 10kg of truffles.
---
If you want to tuck into more of Istria, here is our guide with 10% off: