It is no secret that Rwanda's most well-known tourist attraction is tracking mountain gorillas in the Virungas. However, there is so much more to this extraordinary country besides observing such magnificent wildlife. Below are five often overlooked experiences that we consider a must when visiting Rwanda.
Admire Intore dance performances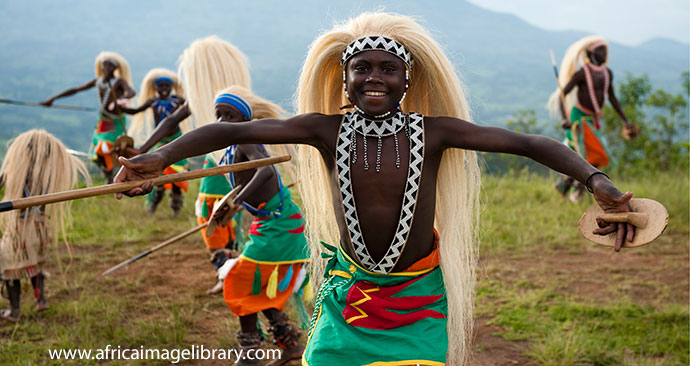 Today, the best-known dancers in Rwanda are the Intore dancers, who perform both nationally and internationally. At the time of the monarchy and for centuries before colonisation, the Intore dancers at the royal court were selected young men who had received a privileged education and choreographic training in order to entertain their masters and to perform at special functions.
The name intore means 'best', signifying that only the best of them were chosen for this honour. Traditionally their performances consisted mainly of warlike dances, such as the ikuma (lance), umeheto (bow) and ingabo (shield), in which they carried authentic weapons. In the 20th century dummy weapons were substituted, the dances were given more peaceful names and rhythm and movement (rather than warfare) became their main feature. The Intore dancers perform regularly today and it's a dramatic spectacle.
Hike Mount Bisoke
Hike through atmospheric hagenia woodland to reach the summit of Mount Bisoke (meaning watering hole), where you will be rewarded with stunning views of the crater lake.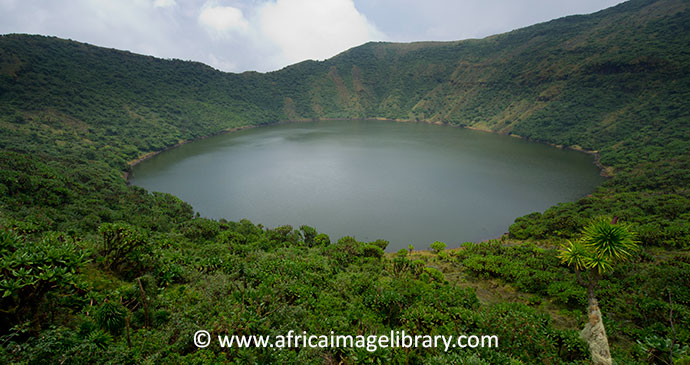 The trail departs from Bisate, a trailhead it shares with the hike to Dian Fossey's tomb (the late Dian Fossey studied gorilla behaviour for almost 20 years), and follows the same route as far as her resting point. Additionally, if bagging peaks is important to you, tourists are able to circle the crater rim to the highest peak of 3,711km!
Canoe along the Mukungwa River
Among the most exciting new tourism developments in Musanze are the canoe trips now offered on the Mukungwa River with Kingfisher Journeys. With morning and afternoon departures, these half-day excursions (with about 3 hours on the water) in Canadian-style canoes offer a rarely seen view of the heavily cultivated Mukungwa River valley, and the river's leisurely, meandering flow means there's plenty of time to greet farmers tending their crops onshore and marvel at the balance of fishermen passing in their dugouts.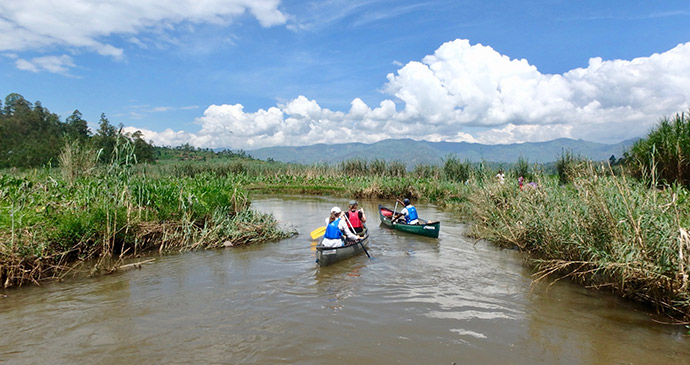 There are a couple of gently thrilling whitewater sections, including one where you pass under the main road and every child within shouting distance gathers to watch and see if you'll fall out. (But even if you do, there are neither hippos nor crocs in the Mukungwa.) There's plenty of opportunity for birding as well. No paddling experience is required, and the qualified guides are available to provide all instruction necessary.
Sample the superb produce of the coffee country
The fertile slopes around Mount Huye lie at the heart of the region's coffee-growing country: one of the most scenic parts of Rwanda, all rolling green hills swathed in coffee shrubs and other lush vegetation. Since June 2015, Huye Mountain Coffee has been inviting tourists to experience every aspect of their coffee production process, from crop to cup, at their spectacularly situated plantation about 8km from Huye.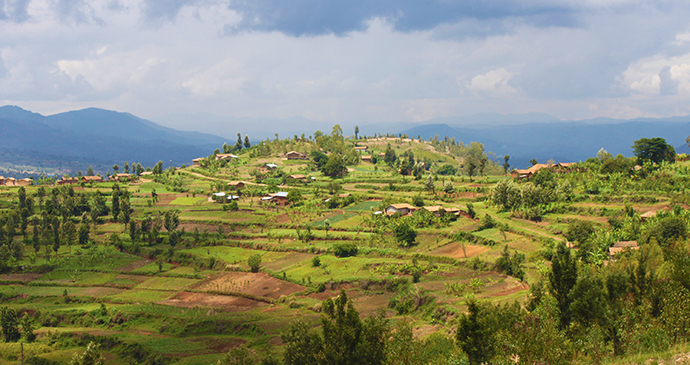 On a walking tour, vivacious tour guide Tuyisenge Aloys brings the local history and fast-growing industry to life. Visits explain local coffee legends, as well as all the steps of the growing, roasting, and tasting processes (with a parting gift of some beans to brew up at home). Highly recommended.
Explore an abundance of markets
Across Rwanda there is an abundance of markets selling the country's own handicrafts, from jewellery and clothing to sculptures and pottery. If you fancy a taste of traditional, Rwandan marketplace frenzy, the frenetic market across the road from the Nyabugogo bus station in Kigali is a worthwhile stop; it's like a human kaleidoscope – a changing, shifting mass of colours and noise.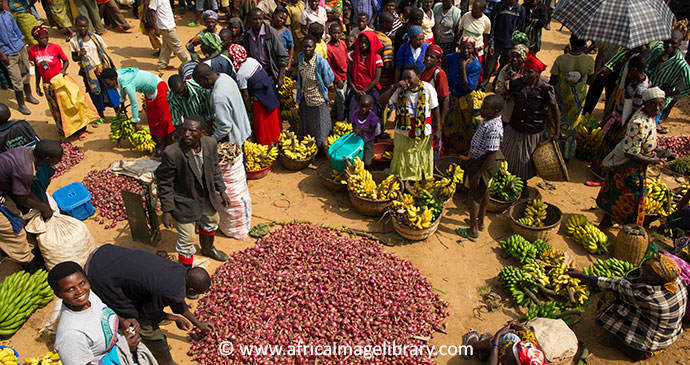 A few minutes being jostled by these brisk crowds, determinedly going about their own business, may be enough for you – but it's a typical and non-touristy experience which it would be a pity to miss completely. 
---
For more on Rwanda, discover our comprehensive travel guide: