Sale!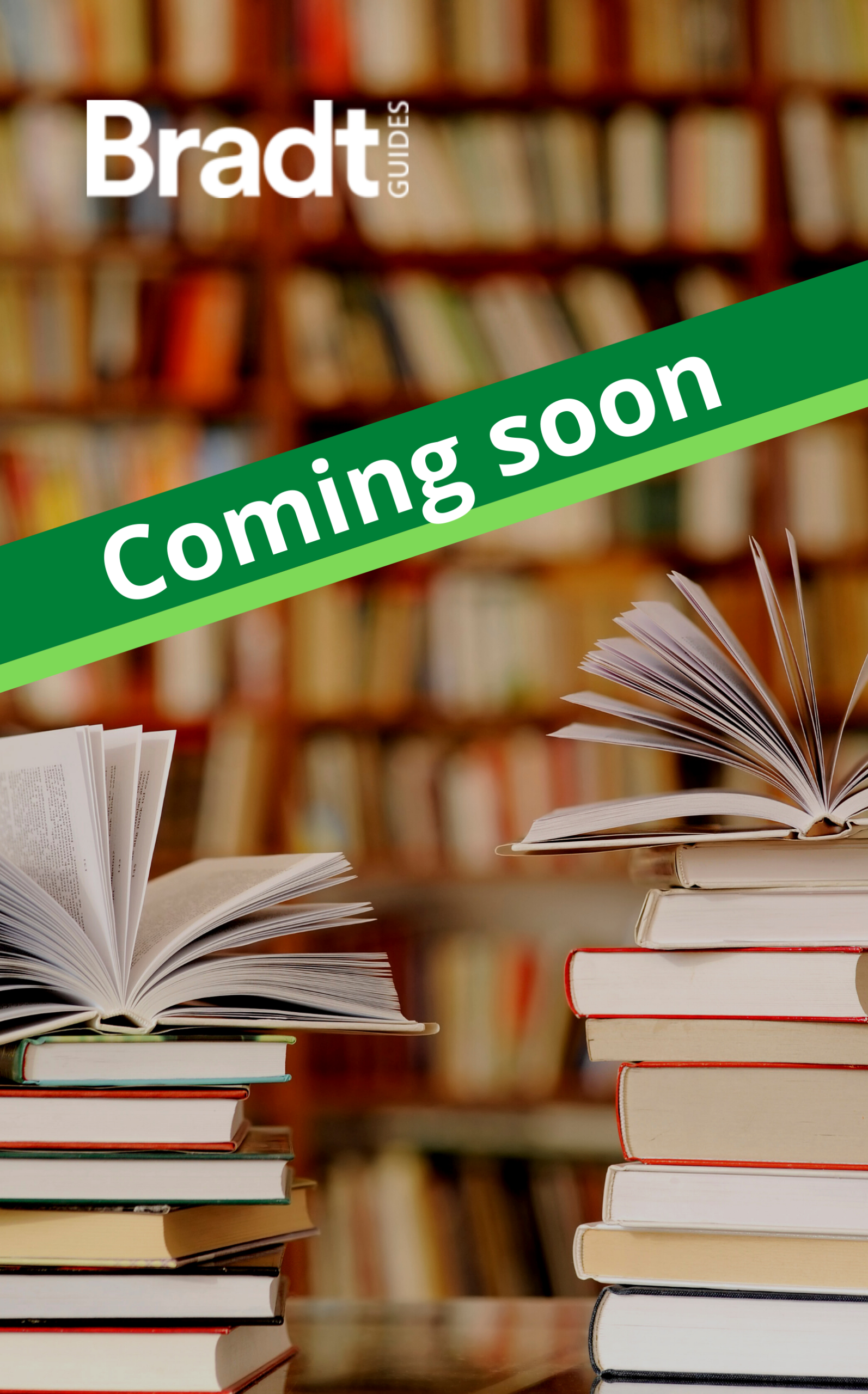 Switzerland
A guide to exploring the country by public transport
by
Anthony Lambert
£17.99
Switzerland travel guide. Expert advice on exploring Switzerland by public transport, including scenic rail routes, special trains, Swiss Travel System tips, timetables, itineraries, hotels, maps. Features hiking routes, museums, castles. Covers Zürich, Bern, Bernese Mitteland and Oberland, Basel, Luzern, Geneva, Jungfrau, Eiger, Jura, Lausanne.
483 in stock
Published: 12th Dec 2022
Size: 135 X 216 mm
Edition: 7
Number of pages: 400

About this book
Thoroughly updated, this seventh edition of Bradt's guide to Switzerland offers a unique perspective on getting the most from this mountainous country while travelling only by public transport. Switzerland boasts the world's finest public transport network – the comfort, efficiency and frequency of trains, buses, boats and cable cars explain why many Swiss don't own cars – yet is still enhancing services, including recently around Geneva. The Swiss Travel System is a revelation.
Moreover, using public transport is a must. Visitors cannot reach many fine Swiss sights by road, and over a dozen car-free resorts enable them to experience the serenity and clean air of the country's mountains (208 above 3,000m). Walkers and cyclists enjoy superb networks – almost 64,000km of footpaths and many surprisingly unhilly cycle paths beside lakes and rivers.
Written by a railway expert who has been visiting this mountainous country since childhood, no other guidebook is devoted to Swiss public transport, which is the easiest, most enjoyable and responsible way to travel. The guide encompasses culture, architecture, landscapes, walking and cycling, plus fascinating facts for railway enthusiasts, numerous tips for reducing costs in a country known for being expensive, and ample advice for foodies.
Switzerland offers some of the world's most stunning landscapes. Above and beyond mountains and lakes, each region offers something different and often curious – such as the world's smallest vineyard, barely the extent of a dinner table, owned by the Dalai Lama – while four official languages add cultural variety.
Switzerland's cities are among the world's most beautiful, safest and pedestrian friendly. Its capital, Bern, is a World Heritage Site with 6km of covered arcades, where even jaded shoppers will delight in hundreds of independent shops. Luzern's lakeside setting is unrivalled, with mountains in every direction, floodlit city walls and an historic centre. Lausanne and Geneva overlook Lac Léman, Zurich is lively, and Basel enjoys a broad sweep of the Rhine.
Whether you love culture or cycling, gastronomy or walking, with Bradt's Switzerland, you can enjoy the qualities that help ensure Switzerland is consistently ranked among the world's most liveable countries – while travelling confidently on public transport.
About the Author
Anthony Lambert has been visiting Switzerland since childhood and has a deep affection for the country. At an early age, he was captivated by the sheer scale of the montane landscapes in which his family walked, and the character and number of mountain railways, cable cars and chairlifts, which all seemed much more fun than cars. Decades later, while researching this book, Anthony realised that cars were a pointless encumbrance in many parts of Switzerland, so often took up to 25 separate journeys per day on public transport. Now a fellow of the Royal Geographical Society, Anthony has written or contributed to several guidebooks, 20 further books about railways and travel, and has written about travel and railway journeys for The Daily Telegraph, Orient-Express Magazine, New York Times, The Sunday Times and Wanderlust. He was consultant editor for the nine-volume The World of Trains, and has journeyed on the railways of over 55 countries.
Additional Information
Table of Contents
PART ONE GENERAL INFORMATION 1
Chapter 1 Practical Information 3
Chapter 2 The Swiss Travel System 19
Chapter 3 Special Trains 29
Chapter 4 Walking and Cycling 32
PART TWO THE GUIDE 39
Chapter 5 Zürich 41
Chapter 6 Around Zürich 53
Chapter 7 The Northeast 73
Chapter 8 Bern 101
Chapter 9 The Eastern Bernese Mittelland 113
Chapter 10 The Western Bernese Mittelland 129
Chapter 11 Bernese Oberland 151
Chapter 12 Luzern 173
Chapter 13 Around Luzern 181
Chapter 14 Basel and the Northwest 209
Chapter 15 Neuchâtel and Jura 227
Chapter 16 Geneva and Lausanne 251
Chapter 17 Vevey and Montreux 275
Chapter 18 Southeast Vaud and the Valais 293
Chapter 19 Ticino 327
Chapter 20 Graubünden 351
Appendix 1 Language 377
Appendix 2 Further Information 379
Index of advertisers 380
Index 381